It feels like quite a long time since these yearly reviews felt like enjoyable reminiscence rather than raking over the embers of another smoking tragedy of a year. Still, we are where we are and 2021 has the sense of being marginally less awful in the memory than its predecessor, which is a trend that will hopefully continue in 2022. It's been a remarkably full year, more so given the circumstances, that's featured a great deal of home improvement, many meal kits and meals out, a smidgen more travel than 2020 and a host of good food. In truth we over-reached ourselves a little with the amount we took on, which became even more to deal with when a surgery requiring 8 weeks of recovery was thrown into the mix. Hopefully though all that has laid the (literal and metaphorical as it turns out) foundations for better days to come.
January
January started with the first government u-turn of the year, screeching from the kids returning to face to face learning to a full lockdown over the course of an astonishingly po-faced series of announcements from our inglorious leadership in just 48 hours. This irritatingly coincided with our decision to replace our decrepit kitchen, rushing us into the Magnet showroom to prod fixtures and fittings at a moment's notice and sparking a number of virtual planning sessions to ready ourselves for the disruption.
The dental chickens came home to roost after a year of managing an abscess at home, which had required bursting on a daily basis (I had to endure the actual sight and process, so you can at least cope with the thought) and necessitated an extraction. I'm assured that this is generally an uneventful process but this particular outlier took 2.5 hours of traumatising wrenching leading to surreal scenes as I twice had to renew my parking from the dentist chair while the nurse cancelled subsequent appointments between attempts to dislocate my jaw. At least the abscess was sorted and pretty much all the tooth removed. For the record, I'm still very happy with my dentist and happy to accept this was simple bad fortune, I don't take it personally Andrew!
On a more positive note, I continued exploring at-home cookery lessons with Vanilla Black whose "twisted chip butty" was a vegan delight from which I learnt a good deal. Also present virtually in my home were the good people of Love Cheese who have now become well versed in offering virtual tastings while Heslington Fresh Foods were a lockdown saviour thanks to delivery being available in less than 12 hours. Robinson's made their fantastic brunch menu available to enjoy at home while Kings Fish & Chips opened up nearby to comfort us as Little Fork entered a period of isolation while her nursery was ravaged by Covid. In related news, I discovered that Argos did same day delivery on slides.
The good news story of the month had to be Roots being awarded a Michelin star, oddly enough the subject of conversation between the head chef and I only a few weeks previously. CS Sourdough started their deliveries and we rounded off the month with at home kits from Juici Jerk and Patty & Bun that both felt like a special occasion. In true 2021 form though that positivity was literally burst by a nail in a car tire to punctuate the end of the January blues.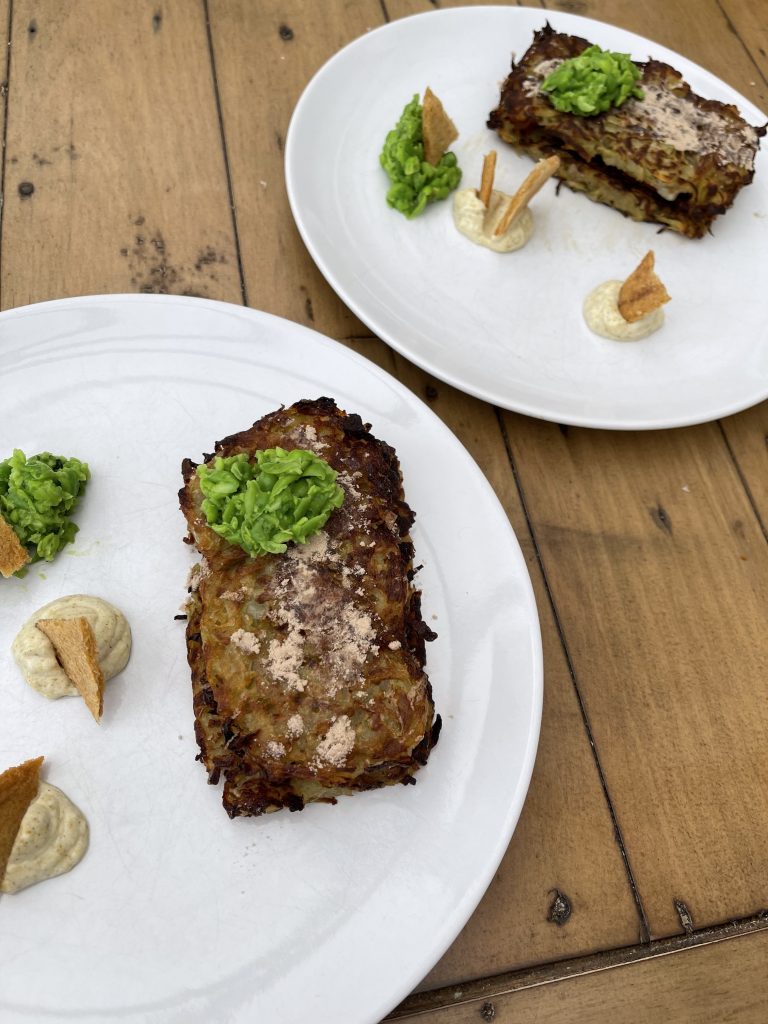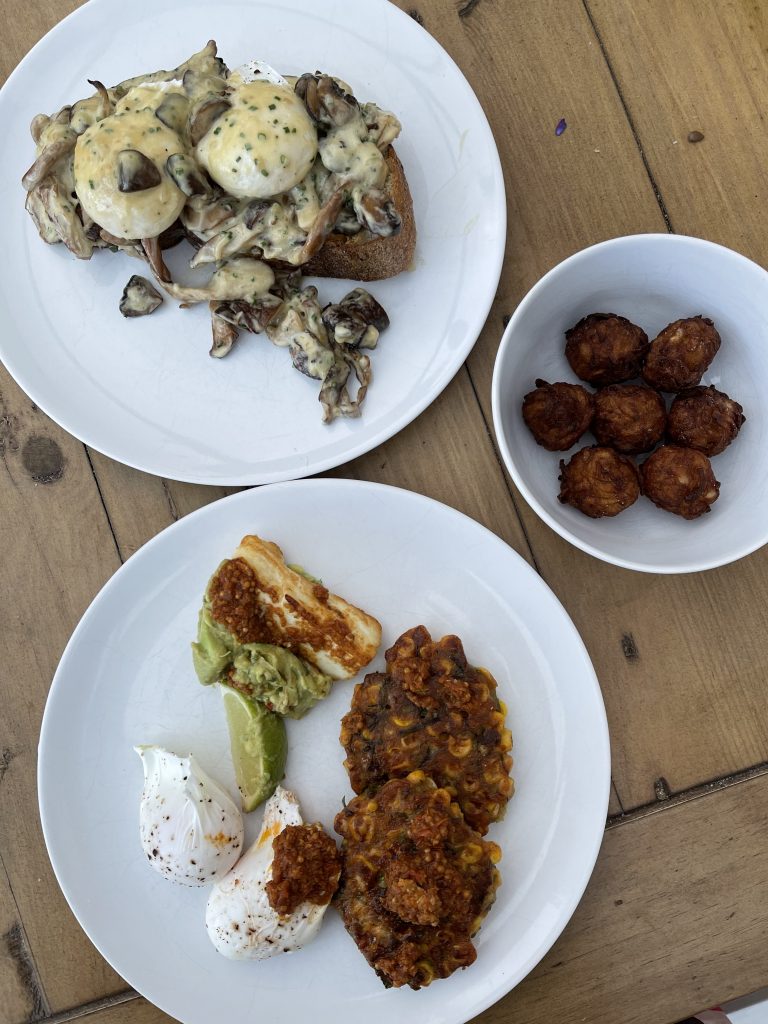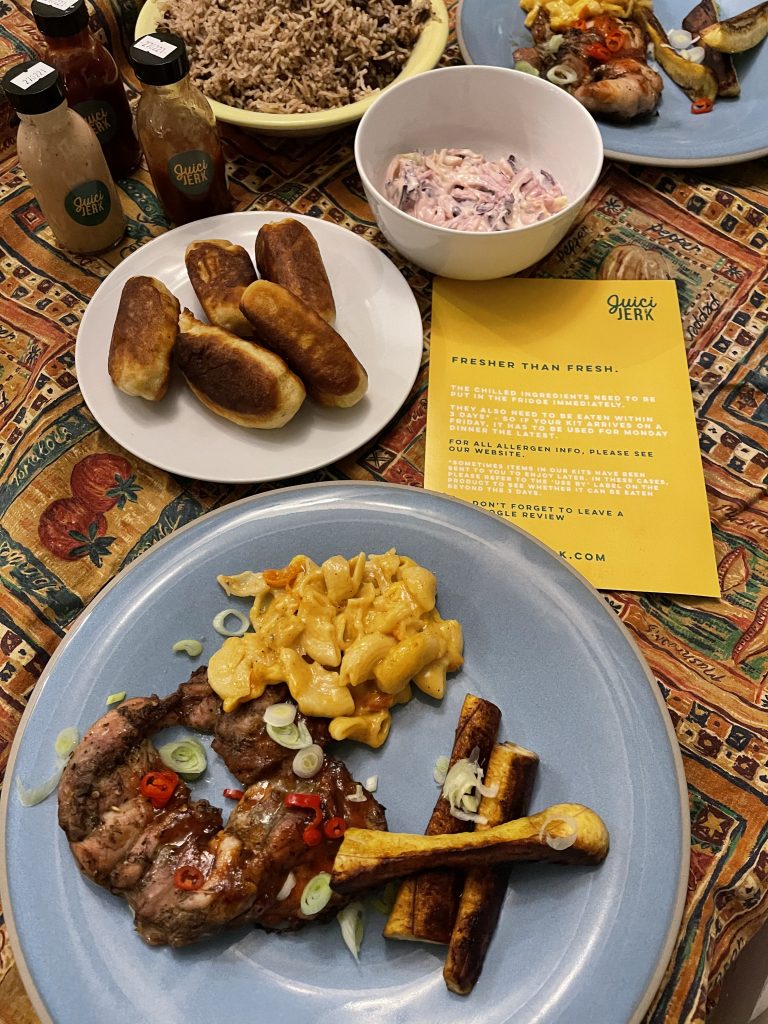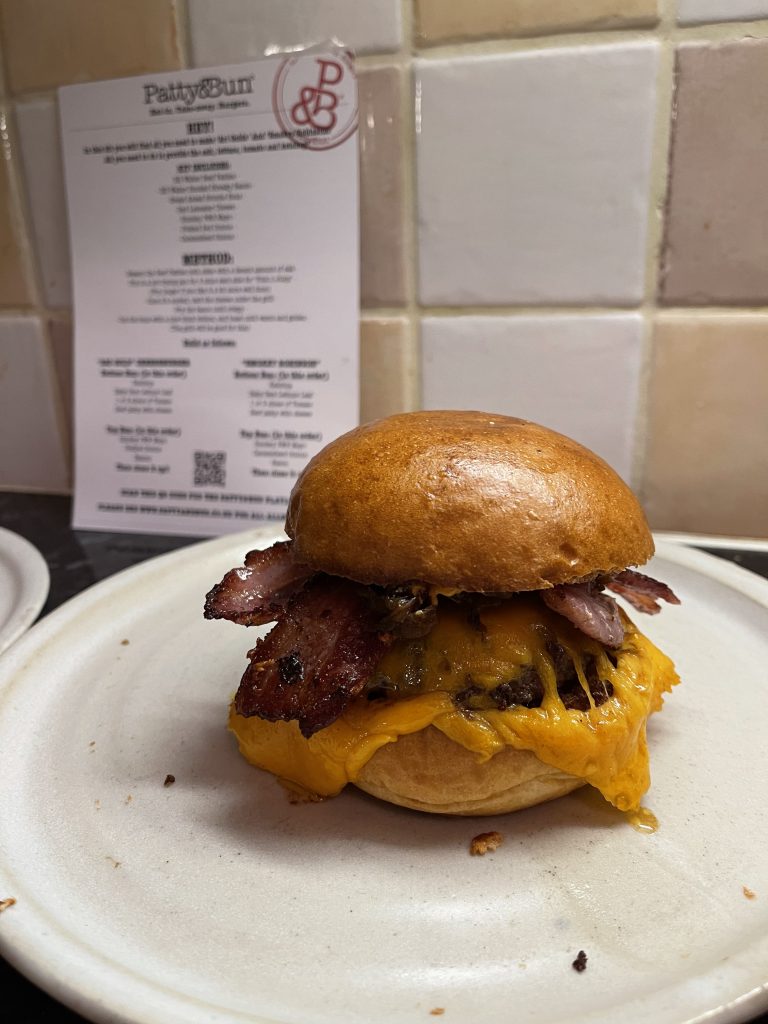 February
February began with the government setting out their "cautious and irreversible" (for the moment) "Roadmap to Freedom" as well as a healthy amount of snow, from which Little Fork was able to construct her first snowman. Truth be told this was a relatively quiet month as we maintained great familiarity with the interior of our house. Vanilla Black popped up again with their unrestrained twist on a stir-fry that featured sticky rice krispies amongst other things, while another more conventional virtual lesson came from The Grand Cookery School who took me through their version of a Thai Green Curry.
Star meal kit of the month came from Berenjak Bazaar whose kebabs were an almost revelatory experience while Patty & Bun earned a repeat order for their superbly detailed burgers. Obviously the most important day of the month was Little Fork's birthday, which we celebrated with the maximum level of socialising allowed…i.e. sod all. Thankfully as she was only turning 3 she didn't realise quite what was missing as long as we kept her fed with cupcakes made in honour of her beloved donkey soft toy. We ended the month by virtually joining both a friend in Norwich and Courtyard Dairy for a cheese tasting that looked at raw and unpasteurised cheeses.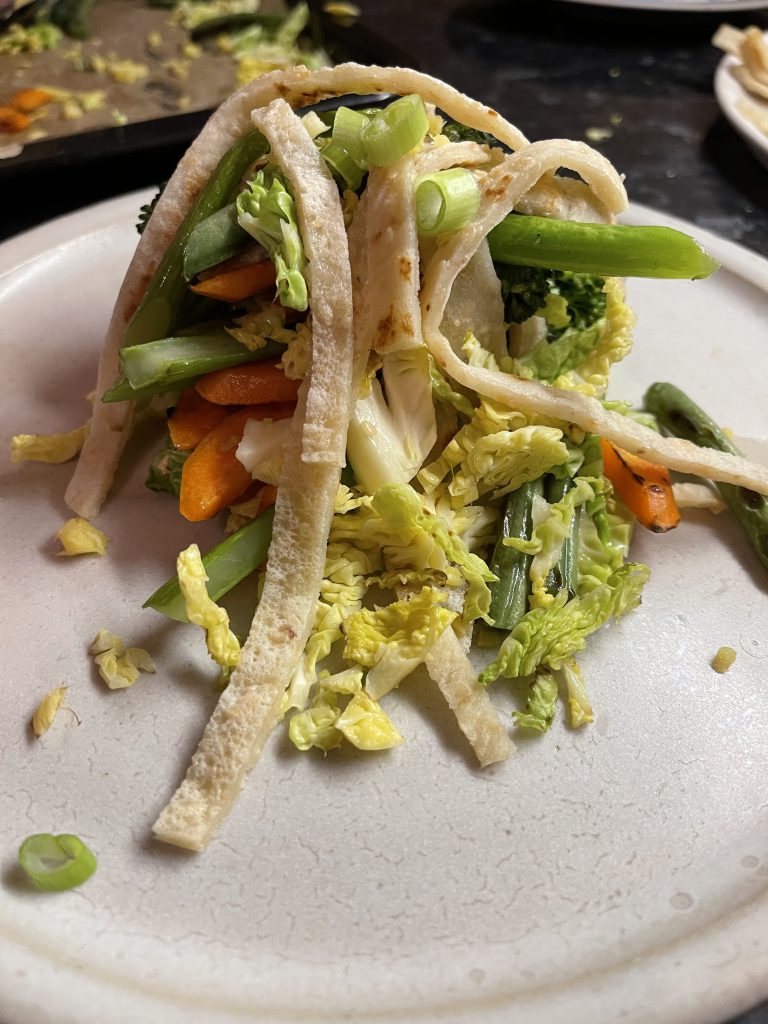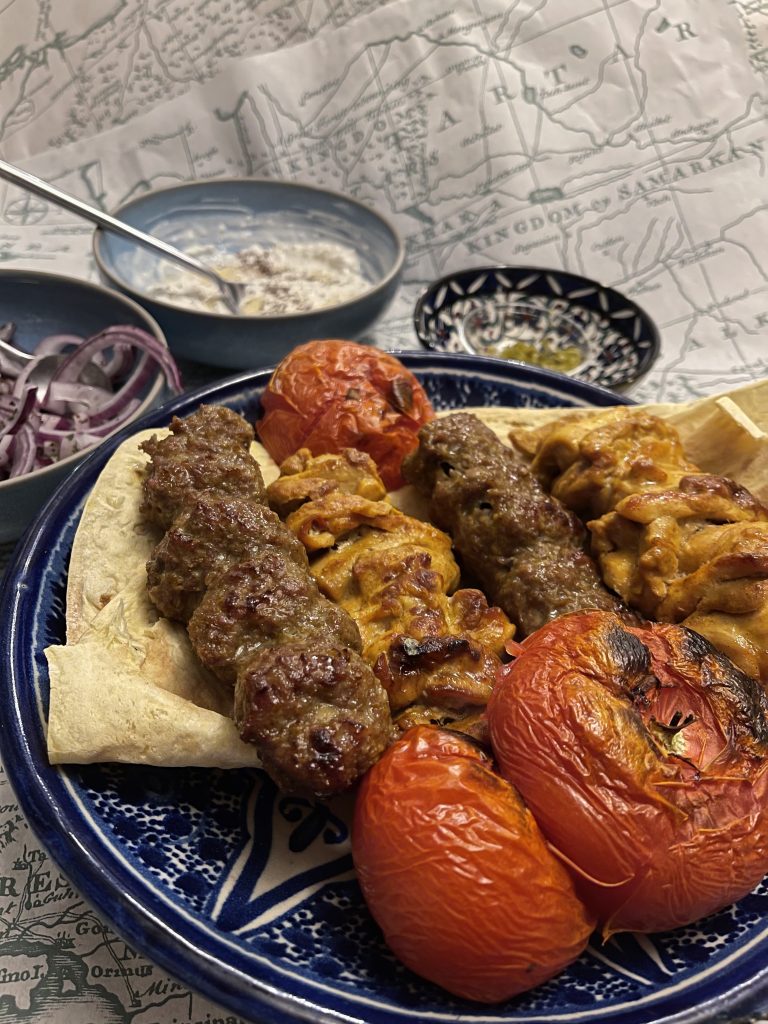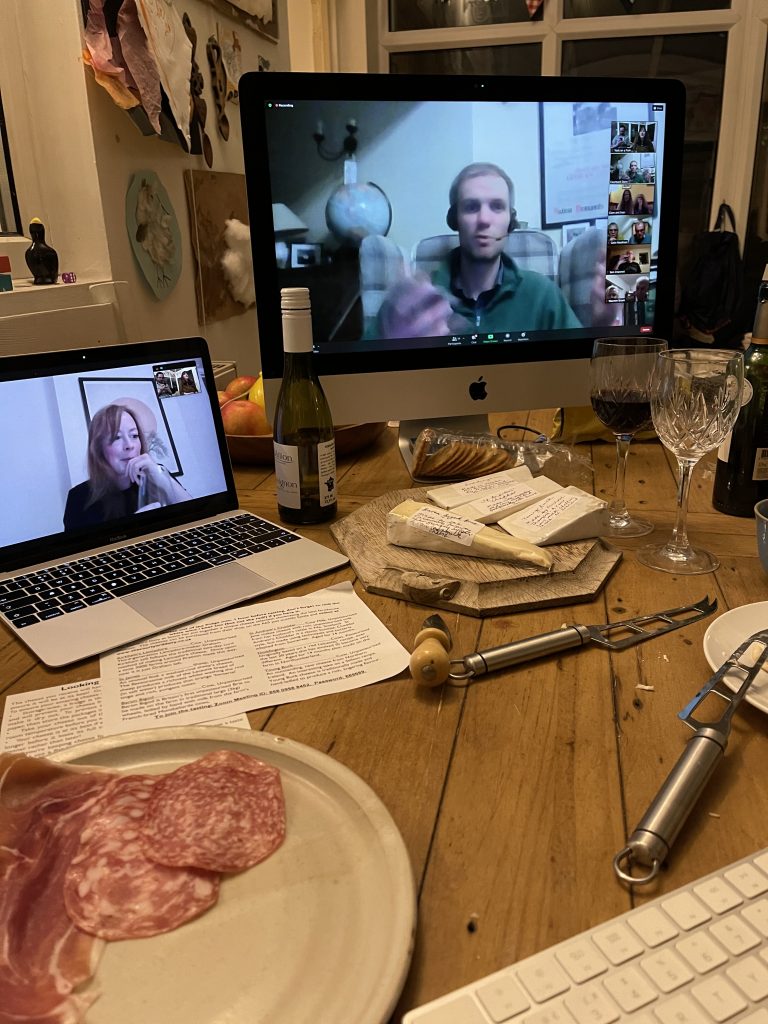 March
March saw our freedoms begin to creep back up on us with permission granted to meet another person returned to us at the beginning of the month and the "rule of six" making its debut towards the end. Another debut this month came from Frango Eduardo in Spark York, whose peri-peri chicken shot to the top of the delivery charts immediately with a well judged degree of spice and zingy fresh salads. Another restaurant to adapt to delivery was The Blue Barbakan in York whose pierogi, potato pancakes and goulash (amongst other things) were as hearty and satisfying regardless of who ended up with responsibility for washing up (me, obviously). Pan Sushi made headway in York with their pleasingly eccentric sushi creations such as surf & turf and fish & chip while the Yuzu empire continued to expand at an admirable rate, this month testing the waters with an at home kit.
Easily one of the best value at home experiences of the pandemic so far came from Aktar Islam whose sensational curry national delivery worked out to hardly more expensive than a run of the mill takeaway while another high watermark was set by a sensational Sunday roast collected from The Bay Tree at Stillington, which has sadly had to close subsequently.
From a personal perspective two things dominated the month with the installation of that new kitchen causing plenty of disruption and opportunity to order takeaways, including singularly wonderful fried chicken from Clucking Oinks. Less productive and rather more painful than the kitchen (physically if not financially) was the impressive shade of black I turned an entire toe by dropping a jug on to it in an impressive physical expression of the pandemic.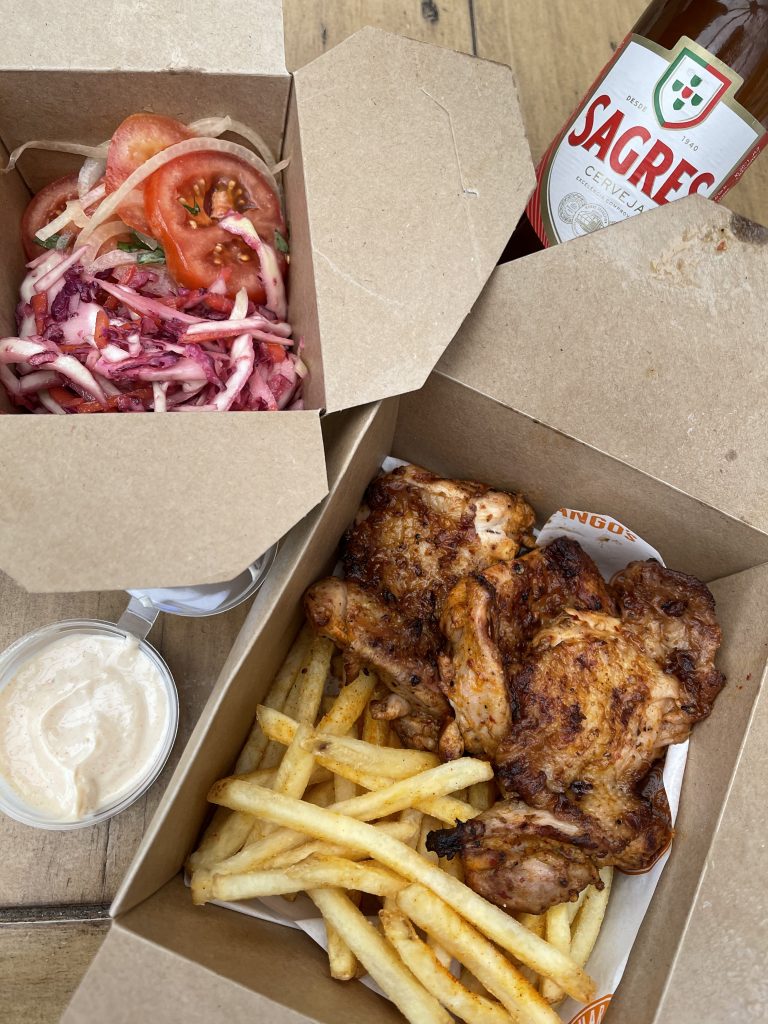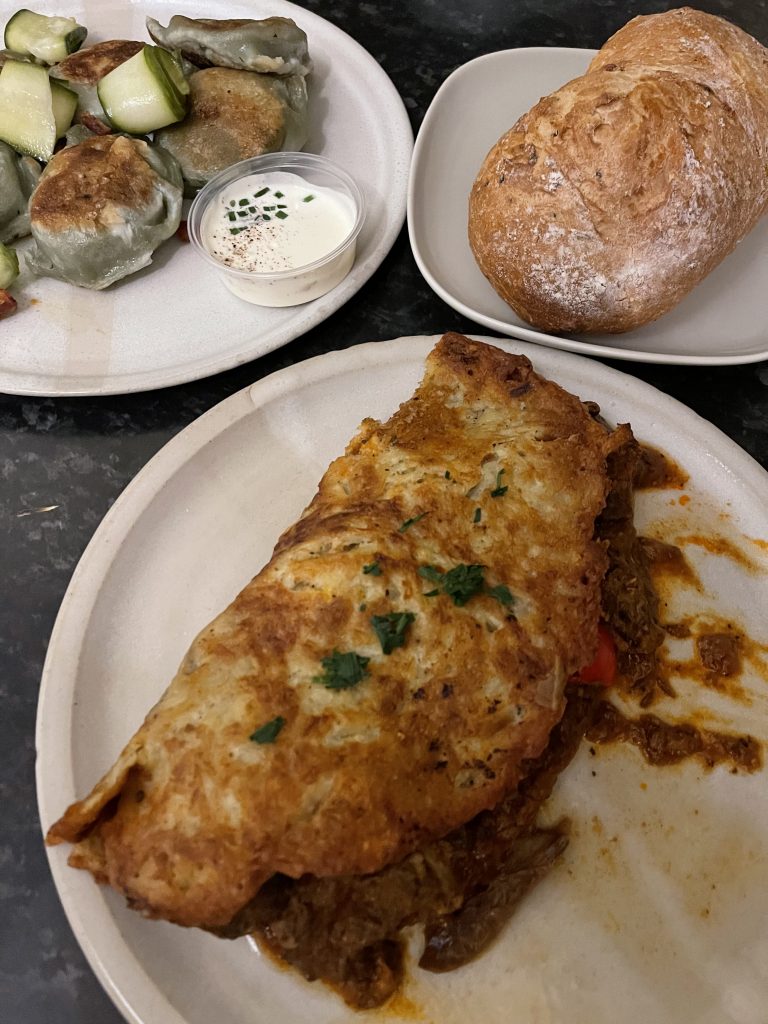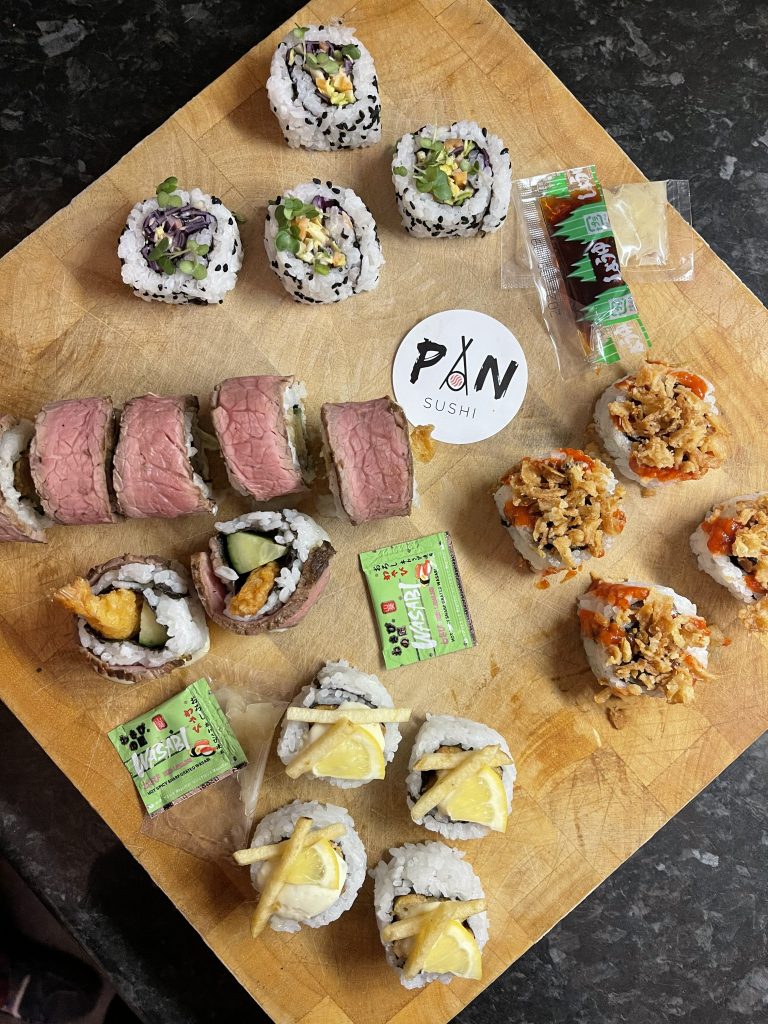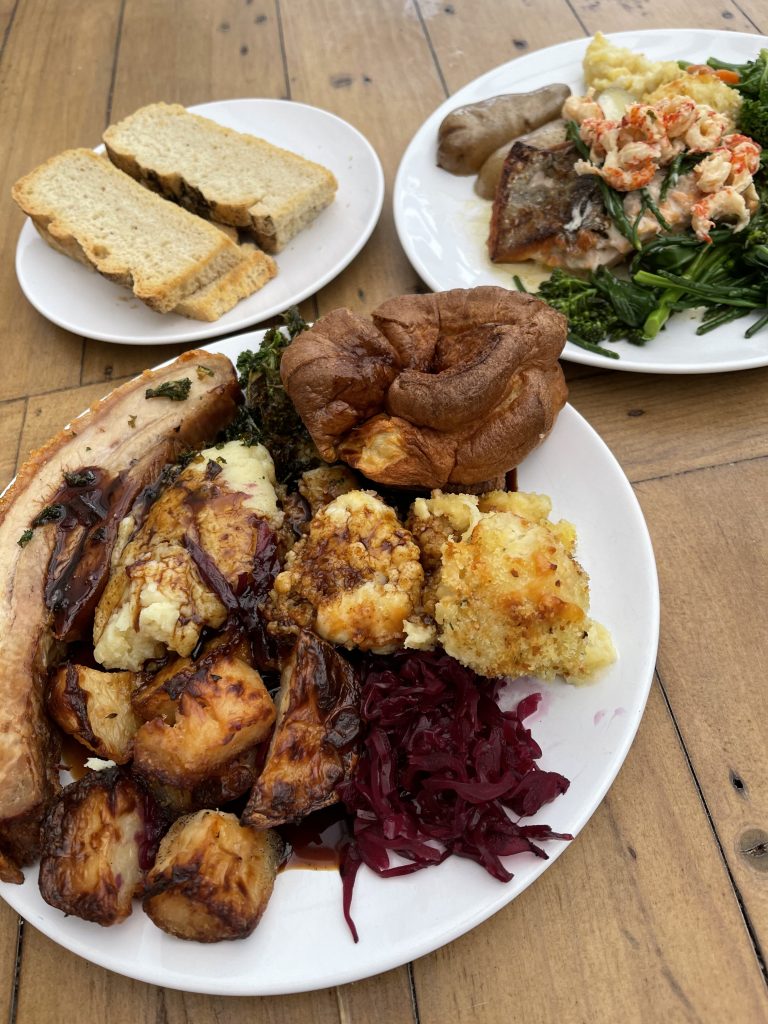 April
Life seemed to gain a little momentum as things started to finally reopen including Pat the Barber who keeps me looking vaguely presentable. You can find him at The Corner Barbershop in South Bank if you want some cracking chat while receiving a reasonably priced haircut.
The reopening of outdoor hospitality was a relief to the sector and the general public, if not marking a return to anything approaching normality. The idea of loitering at a bar or strolling through a restaurant was still some distance away but a return to dining out at Middleton's on the first day possible was an enormous pleasure nonetheless. Takeaway boxes remained a significant part of the industry that we had the pleasure of sampling from Ippuku Tea House, featuring an improbably cute cat faced omelette. Our returning freedoms also enabled an afternoon in Peterborough (quite the glamorous destination) that marked my first train journey in longer than I could recall, but was a brilliant reunion with old friends. We also made the trip to The Devonshire Arms at Bolton Abbey whose champagne and seafood terrace was a fabulous addition to their offering, making eating outside in Yorkshire in April a thoroughly enjoyable experience.
The big domestic news of the month was the kitchen being completely finished, finally banishing the previous range of slightly damaged appliances and blemished surfaces to history.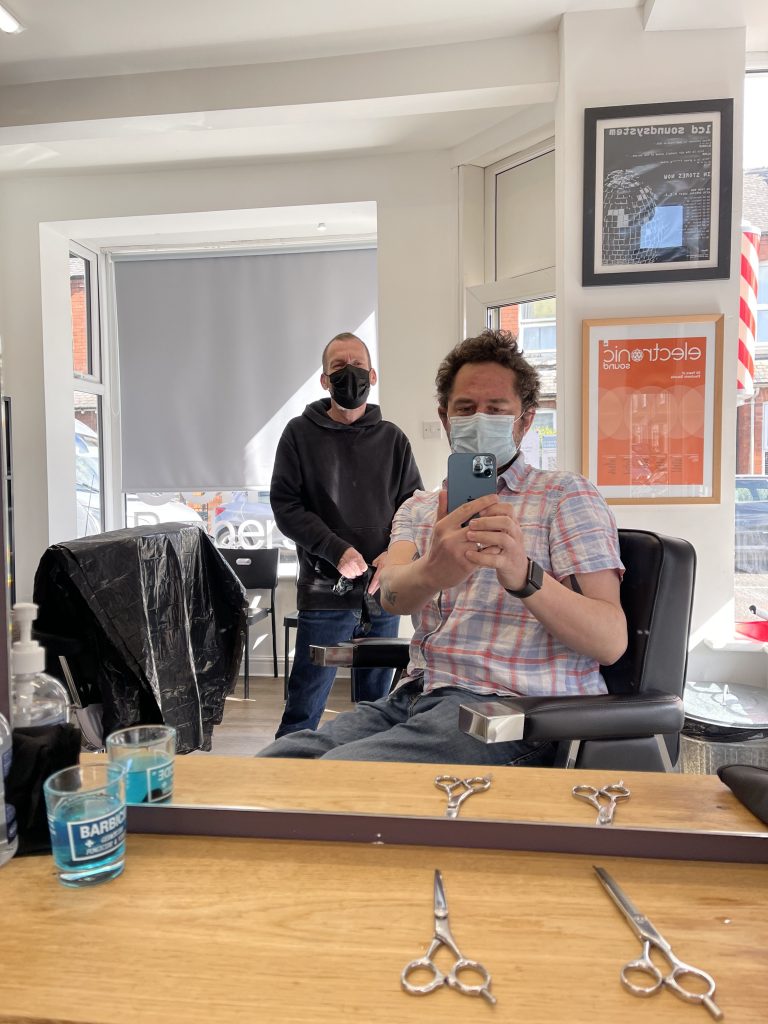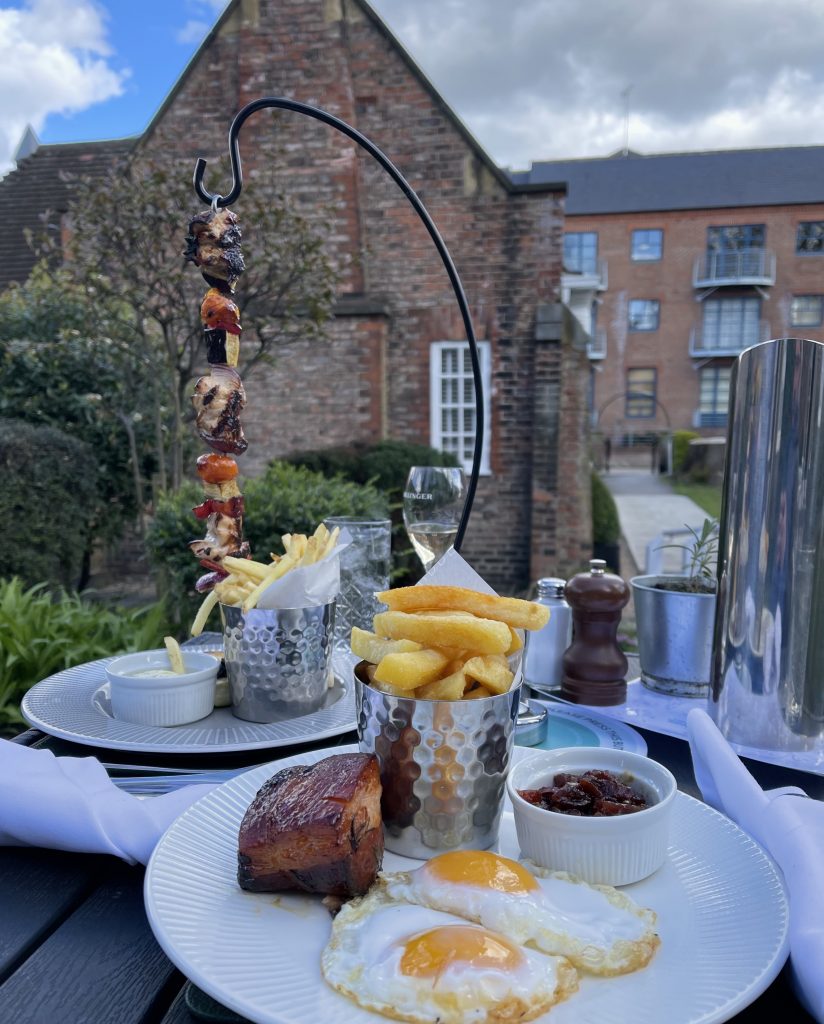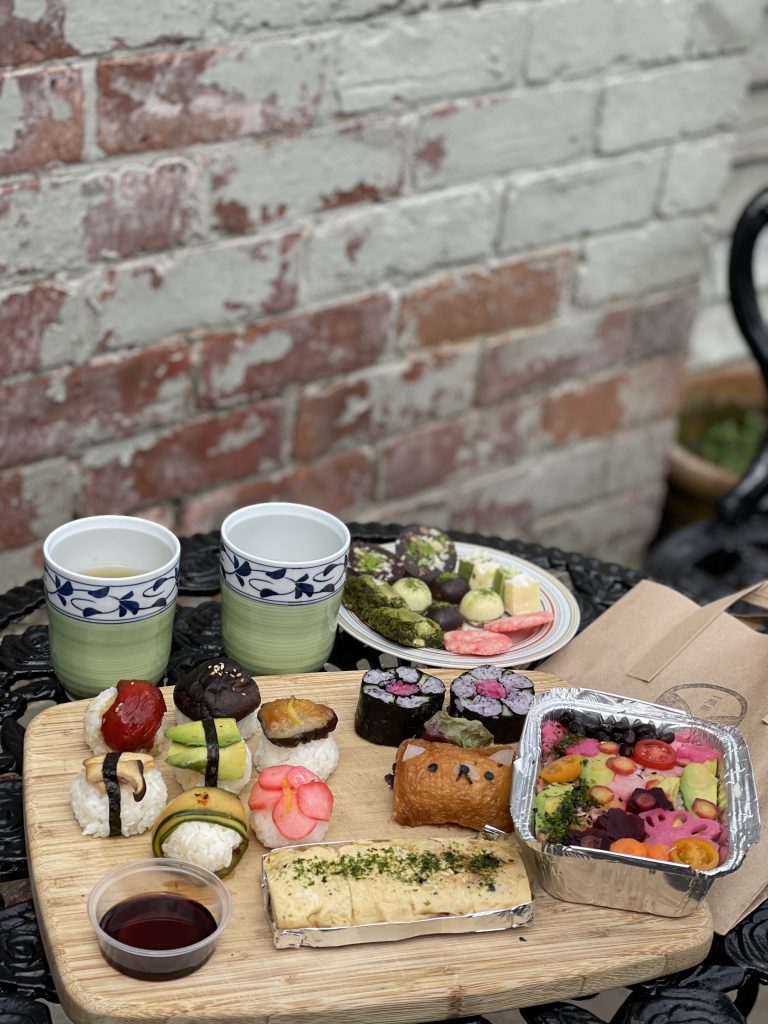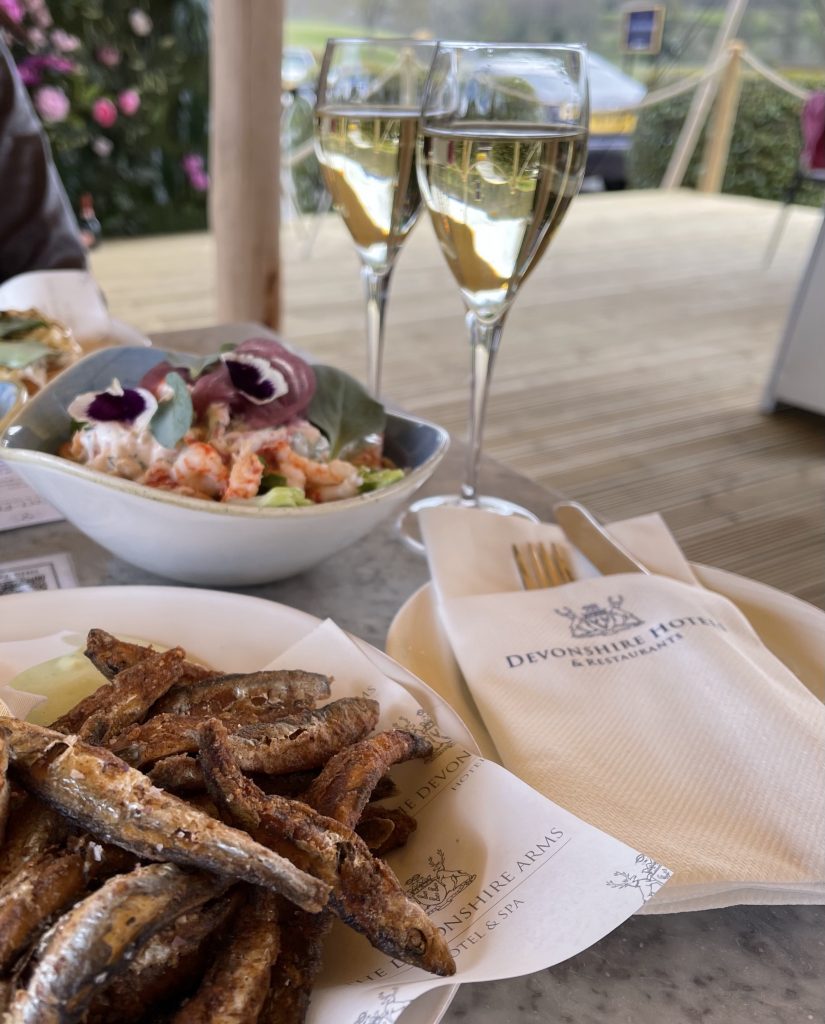 May
Surely there could be no bigger news this month than the pubs reopening? This was possibly only overshadowed by a text from the landlord of the Phoenix asking if I (in my capacity as being involved with York Bar Billiards League) knew who the owner of a cue he had found might be…I did know, it was me and I'd lost it 4 years ago! Quite the reunion really, though I'm still unsure if the cue counted toward the rule of six in force this month.
This is the month Ambiente opened their Tabanco concept in the former Press Kitchen which hit their formula for great value and plenty of flavour perfectly. I called by Shori in Spark to try out a few of their small plates and marked my final meal enjoyed outdoors for legislation rather than preference at the now sadly closed Bay Tree Stillington which was just as brilliant as their at home meal suggested it would be.
I also returned to the Blue Barbakan whose standards certainly hadn't slipped during any of the restrictions and checked out newbie to York Cafe21 at Fenwick which served a peerless soufflé amongst other accomplished dishes. Another new opening was Impossible Bar in the former Carluccio's & Terry's building whose food was, in truth, much better than I expected which marked it out as a dining destination as well as drinking. A real personal landmark came with a meal at Le Cochon Aveugle, which was both representative of the hospitality industry really starting to hit its stride again and a great opportunity to revisit this deservedly renowned place to eat. The evening was only enhanced by the General Manager of another well known Yorkshire restaurant attempting to demonstrate that the glassware was 'slightly flexible' while finding the exact point at which it stopped flexing and started shattering dramatically across the table.
Rather more medical news than was expected also dominated with our first doses of vaccine (full clot AstraZeneca for me ta) taking their toll and an MRI for Mrs Fork disproving a diagnosis of sciatica in favour of a severely prolapsed disc requiring immediate cessation of child carrying and urgent surgery, which was not an outcome we'd hoped or planned for really.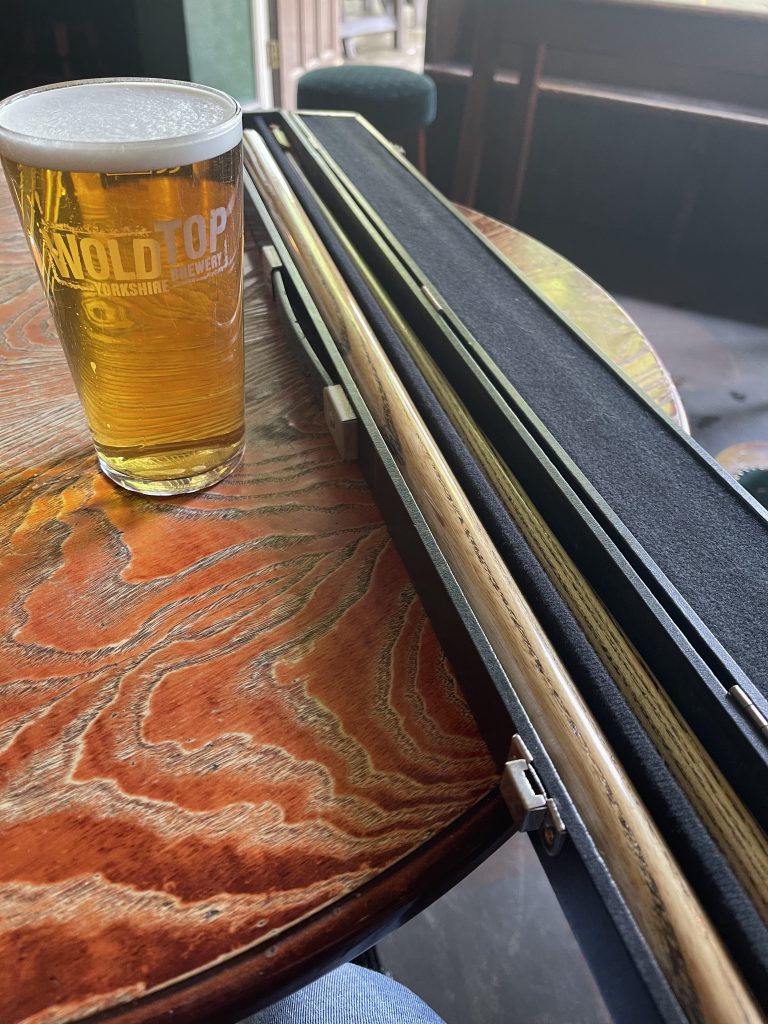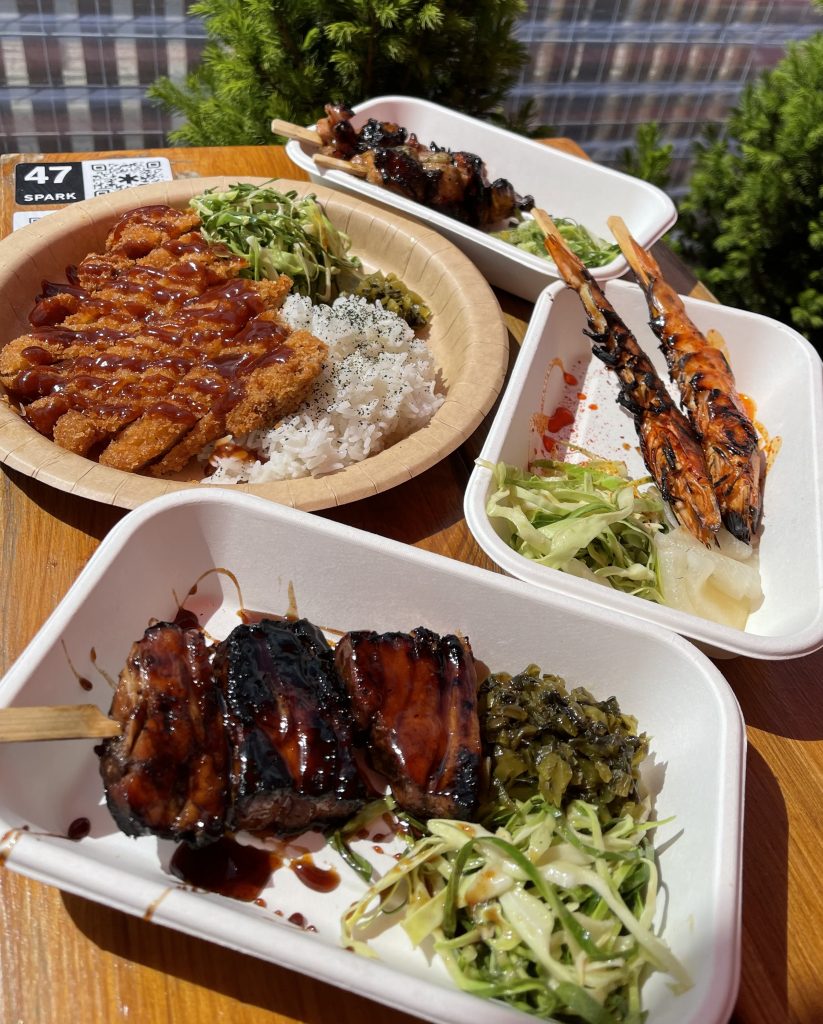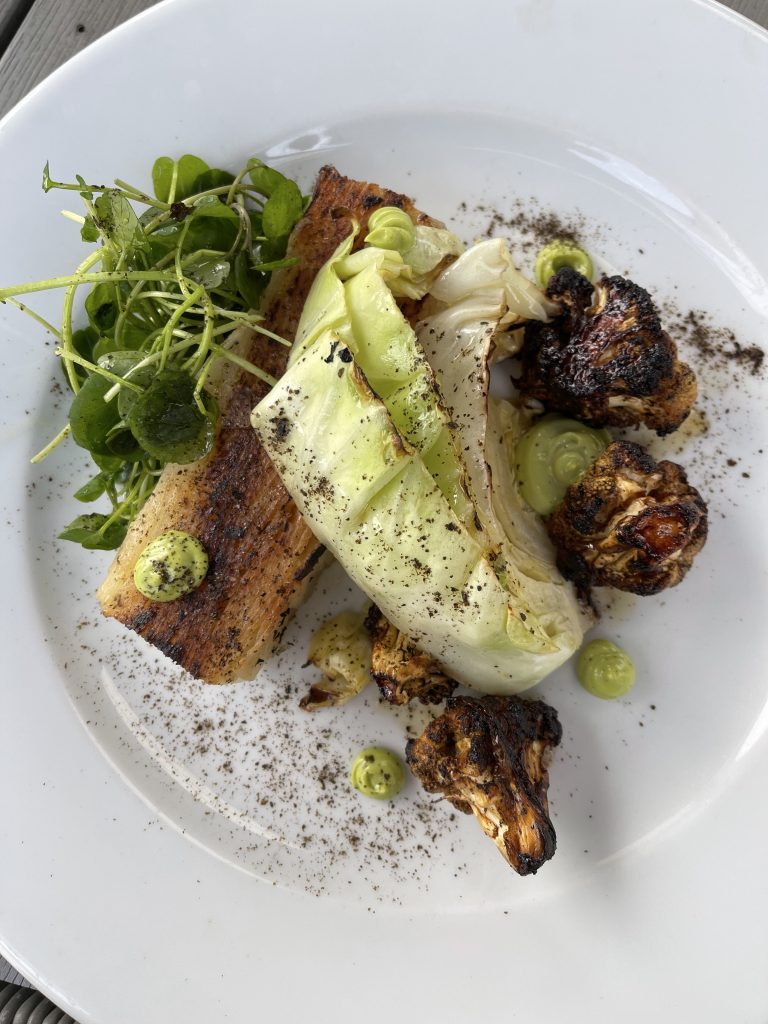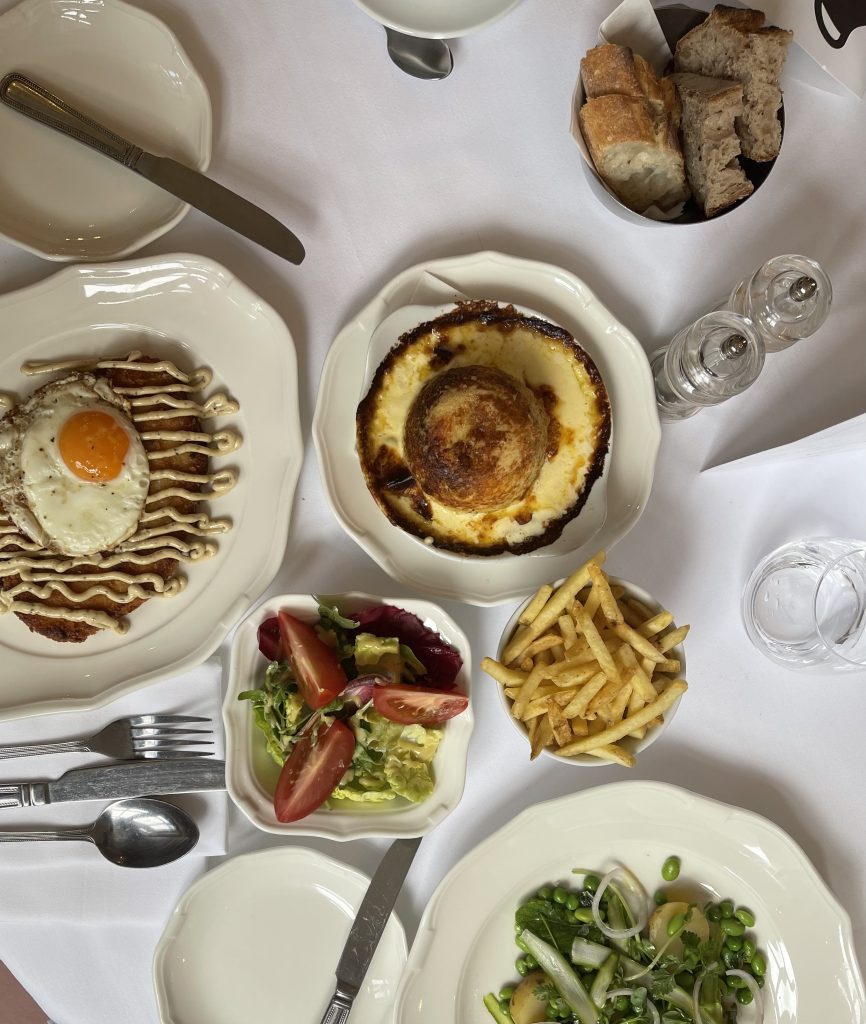 June
Our expected egress from lockdown took a stutter this month as we gave the vaccination program a bit more time to take hold so I took comfort in food as usual, starting with Sloppy's Burgers who've gone from strength to strength in York since opening at Spark. Popping up in the kitchen of the Lighthorseman not too far from me was all the temptation I needed to grab a Trufflepuff burger from them.
I also got to enjoy some unique and inventive fried chicken dishes at The Lazy Bird in Wetherby as well as an indulgent gastropub meal at The Punch Bowl in Marton Cum Grafton, with which my only previous association was a failed attempt by Neil Morrissey to run it. Two new experiences came to York this month with Sora at Malmaison offering a unique new view over the city to enjoy with a range of Asian influenced small plates. As far as I'm concerned though the biggest news was reserved for Gray's Court which saw Adam Jackson take over as head chef at its restaurant, The Bow Room. Adam's reputation precedes him, as do numerous accolades so it's hardly a surprise that this turned out well. His appointment has made The Bow Room one of the stand out restaurants of the region without question and I can't wait to return.
The end of the month saw domestic life dominated by the surgery which had been indicated by the preceding month's MRI. This took place in Darlington, which was just as convenient as that sounds, but went smoothly and after a period for recovery appears to have been a complete success.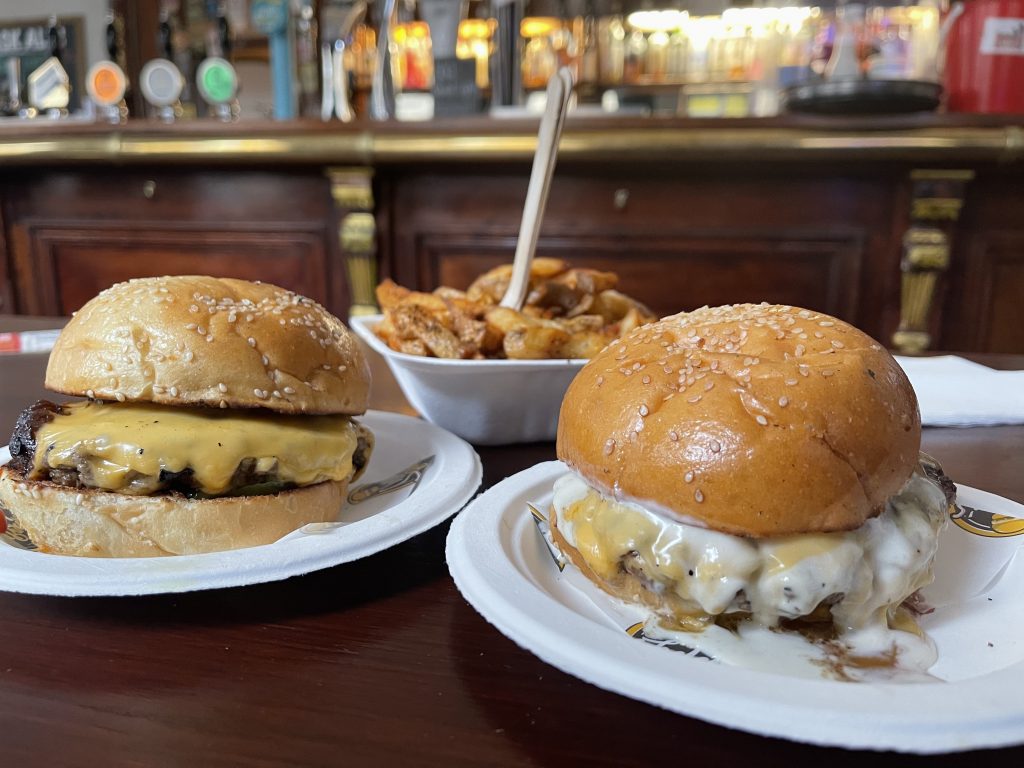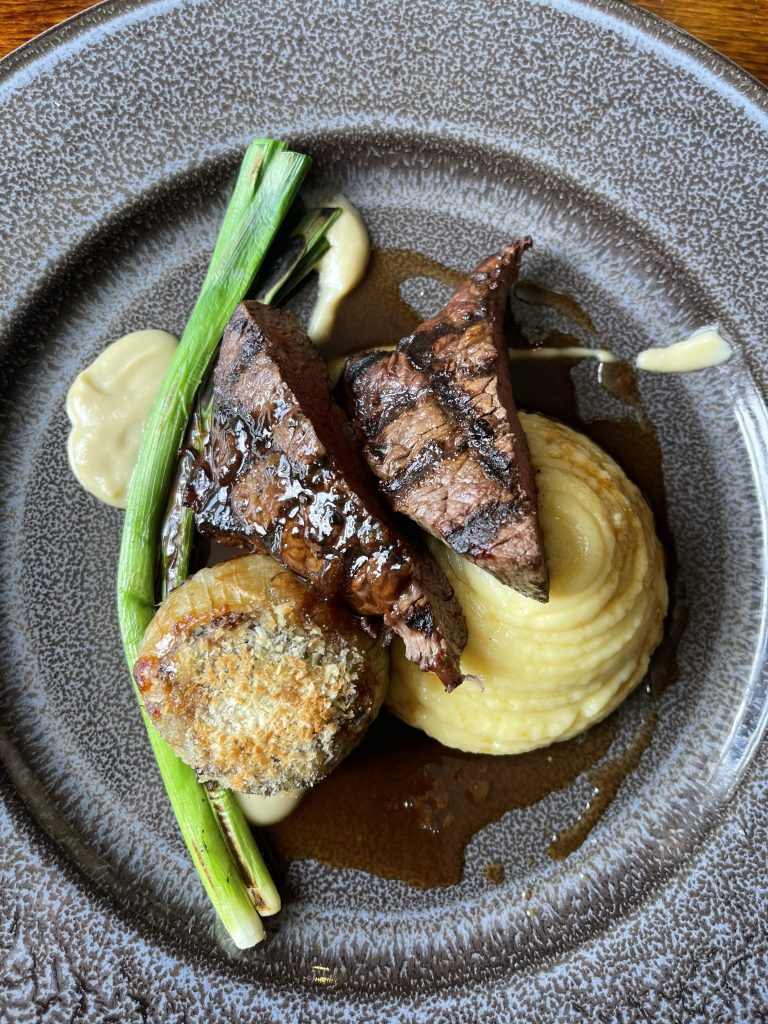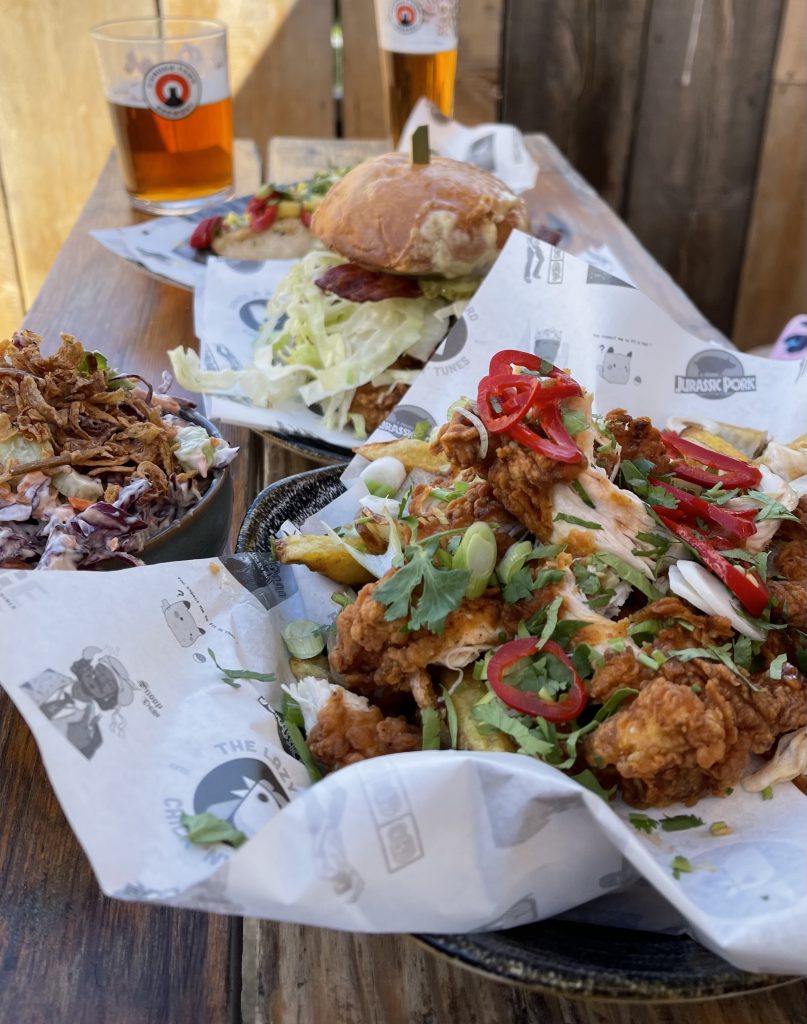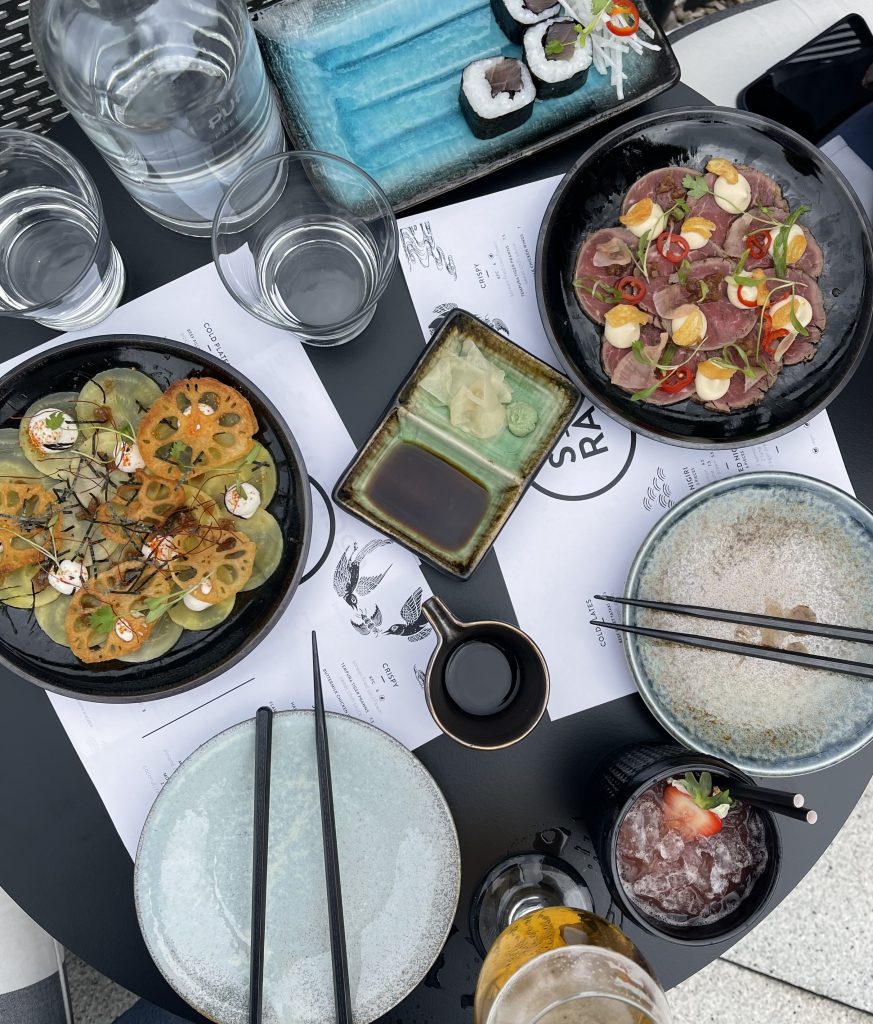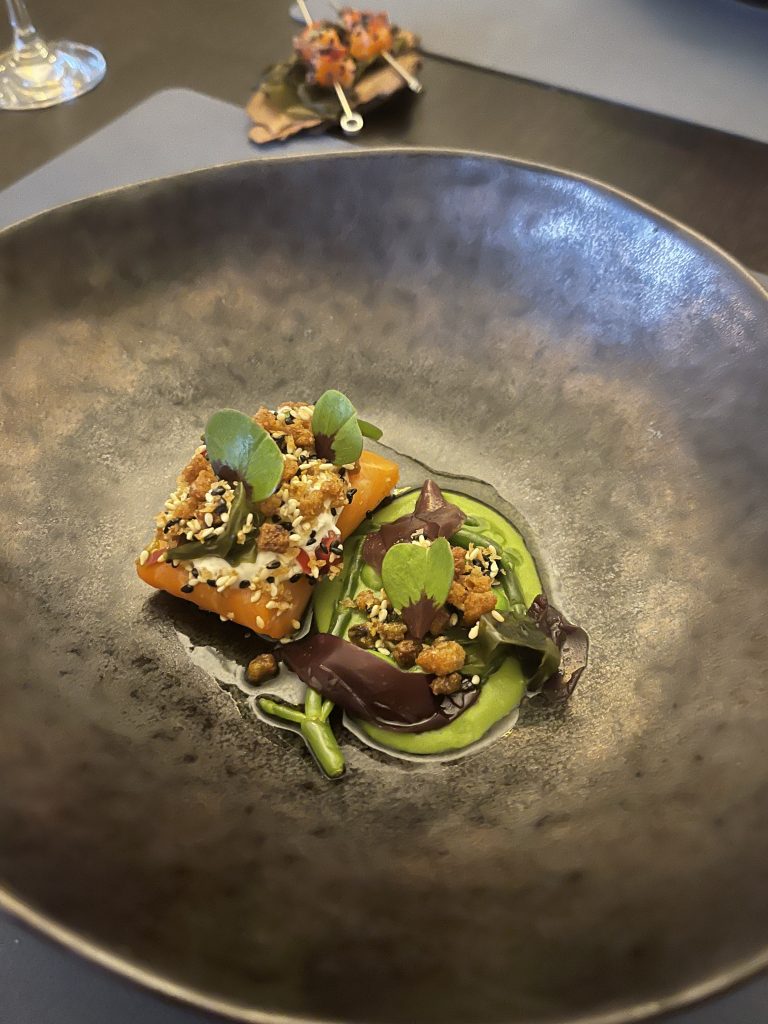 July
Finally the remaining legal limits on our day to day activities were lifted and we were free to re-engage in all manner of activities, whether by previous obligation or genuine preference. One of the most acutely cruel effects of the restrictions placed on us has been the way in which we've been unable to drop things and support friends in need as one usually would so this month. That's made reunions with old friends rather emotional occasions so welcoming visitors to York and paying a visit to a friend's new place in Suffolk were extremely noteworthy occasions. The visit to Suffolk was even more so as the new place in question is but a few miles from Fen Farm dairy whose cheese and raw milk vending machines would have merited the trip from York by themselves.
It wouldn't be a pandemic year without the news of undeserved suffering in someone's final days and the death of Tish left a hole in the crowd of misfits who frequent The Fulford Arms. Her stoicism and sense of humour right to the end were as remarkable as it was jarring to go from laughing with her to toasting her life within 24 hours.
I've walked past Drake's Fish and Chips many hundreds of times throughout my time in York without ever giving it much thought but a trip inside converted me quickly to its charms after it had received an extensive makeover. I also picked up some tips on curry making with an online lesson from Sharmini Thomas as well as enjoying a trip out to The Crown and Cushion at Welburn for another tremendous gastropub meal.
This month took us on holiday to Apppletreewick from where we obviously had to visit Courtyard Dairy for phenomenal cheeses as well as Keelham Farm Shop, whose breakfasts are incredible value and feature a bacon chop quite unmatched by any other item on an English breakfast I've encountered anywhere else. I hadn't intended to mention here the run up to Harome we took for a quick sandwich at The Star but the subsequent fire has rendered the memory rather poignant. Thankfully the team managed to save the irreplaceable Mouseman furniture and I've no doubt they'll be open again as soon as is practical.
The month ended with my first face to face food awards judging since all this began; what a pleasure to be sat around a table with fellow food obsessives arguing the case for our respective favourites! We also enjoyed a night at The Principal, a stunning place to enjoy our first ever night away from Little Fork!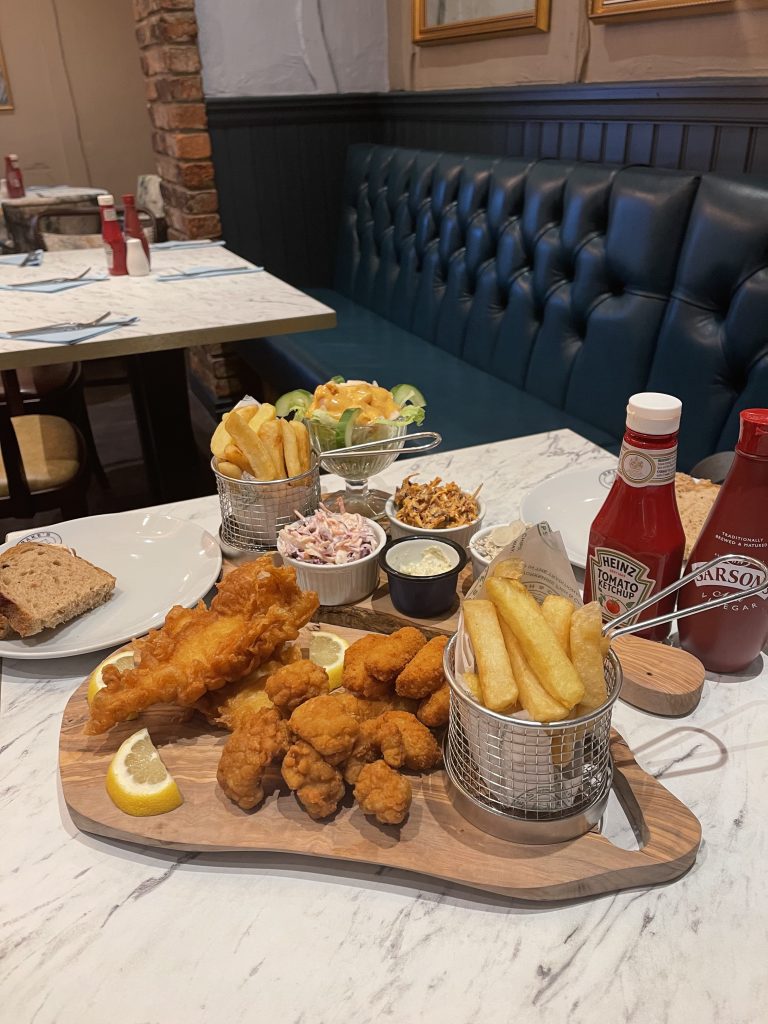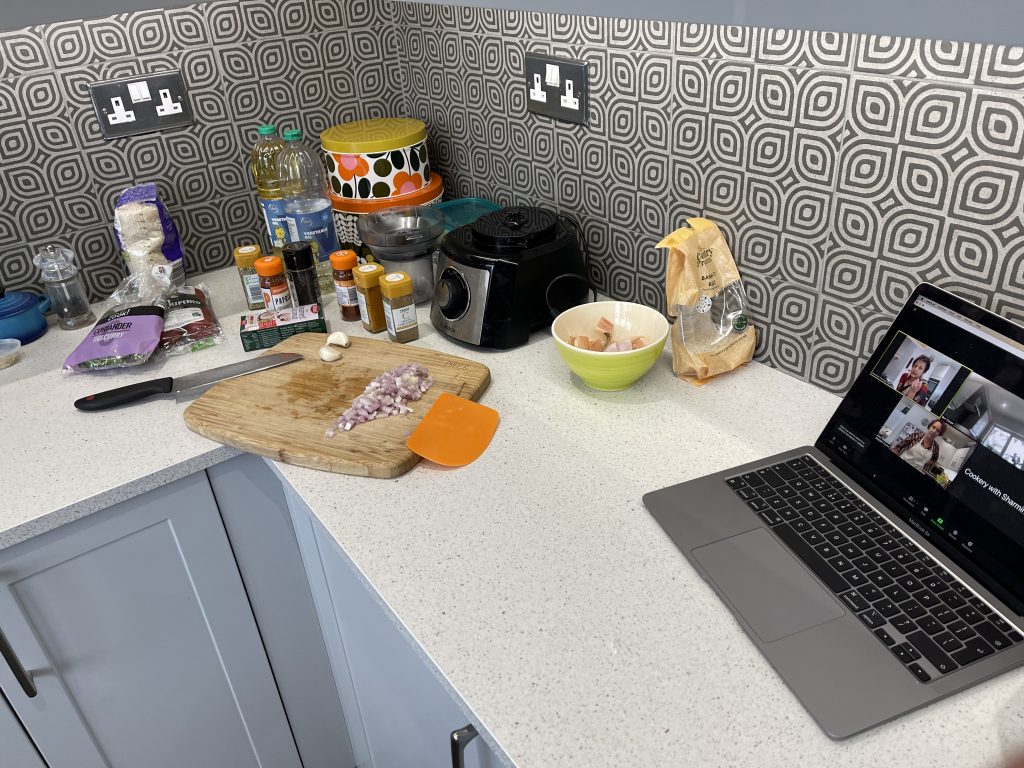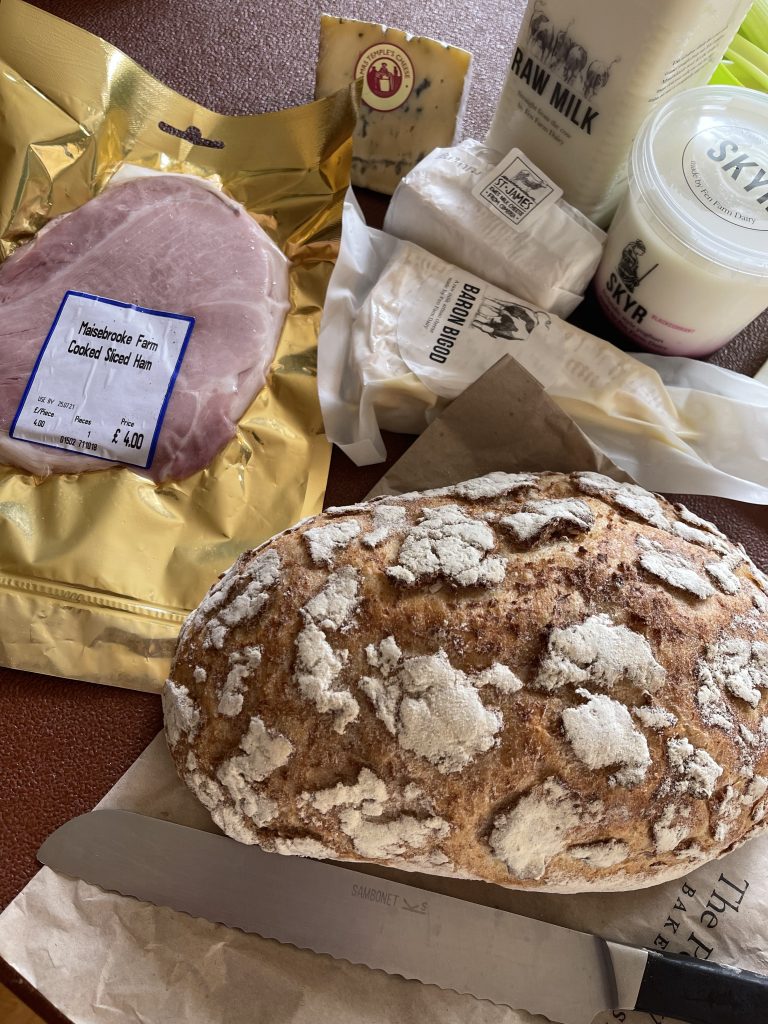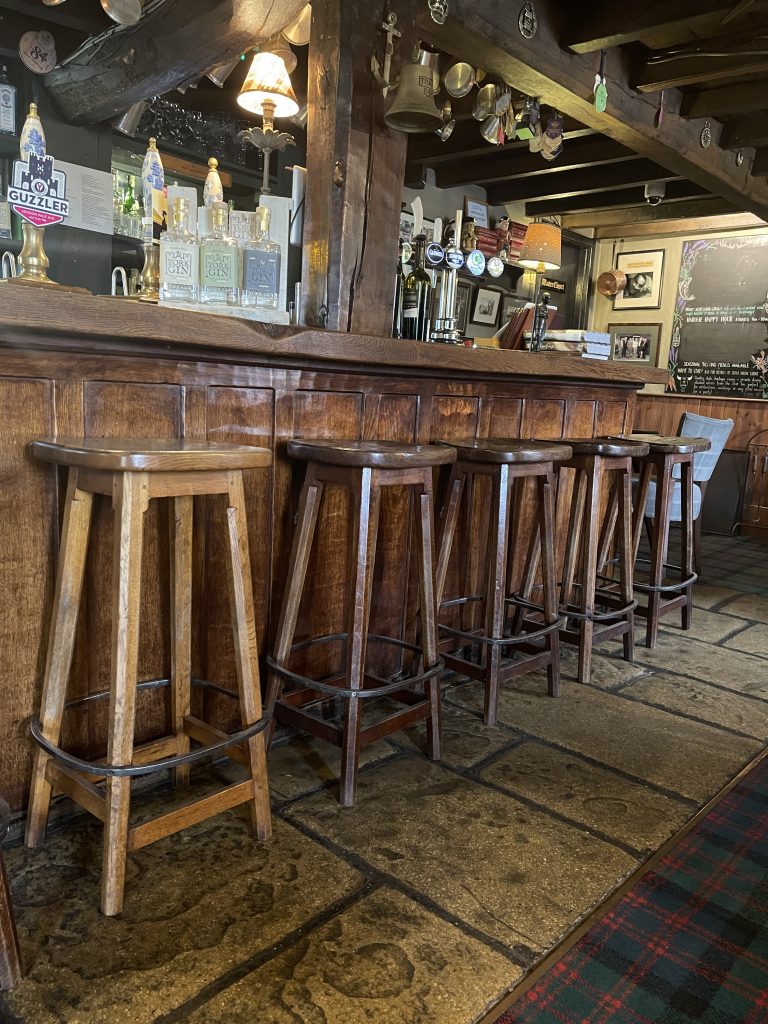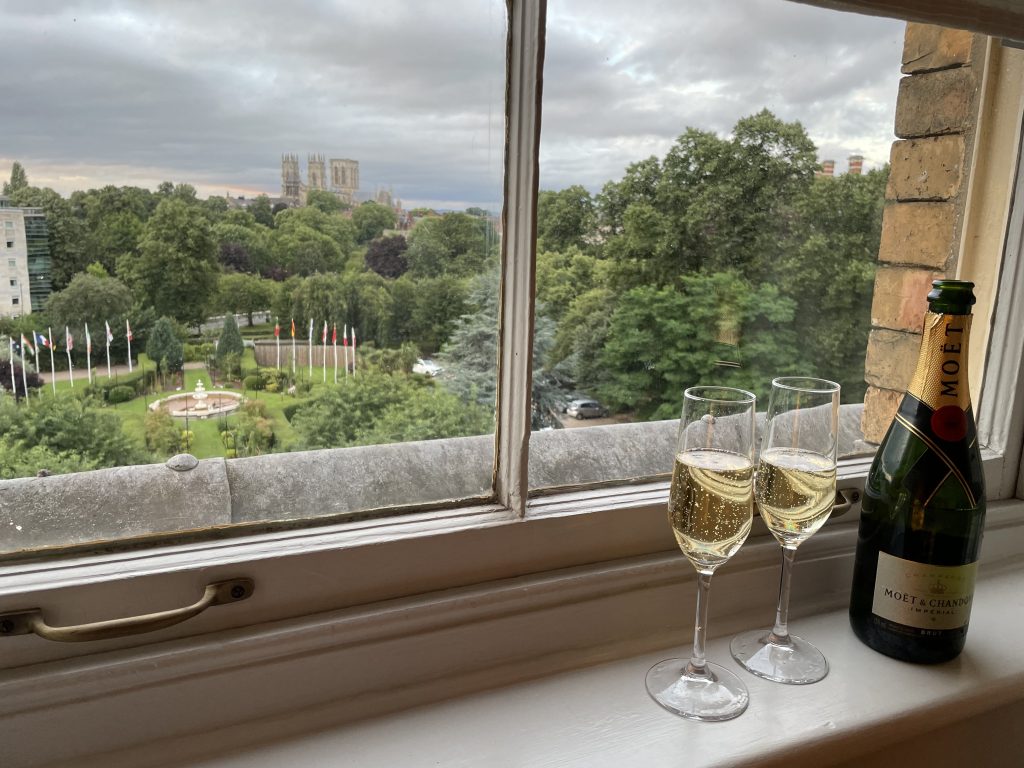 August
This was a bit of a quiet month but still featured some notable highlights. T'Art popped up at The Fossgate Social as the new venture from Allesandro who had previously shown what he was capable of at A'roma pasta, the memory of which is as enduringly positive as the new stuff he's showcasing.
Leeds still felt a bit further away than it used to but we braved a trip that far and enjoyed lunch at The Owl in Kirkgate Market, comfortably one of the best value meals of the year and quite outstanding. A trip to Estabulo was a meaty treat and the at home star of the month was Octagon Hotpot that made for a memorable event. Little Fork enjoyed a trip to the Balloon Fiesta, where she got stuck into a quite intimidatingly tall slide and actually got to see Andy & The Odd Socks in person. Gigs have changed a bit for us over the years it seems!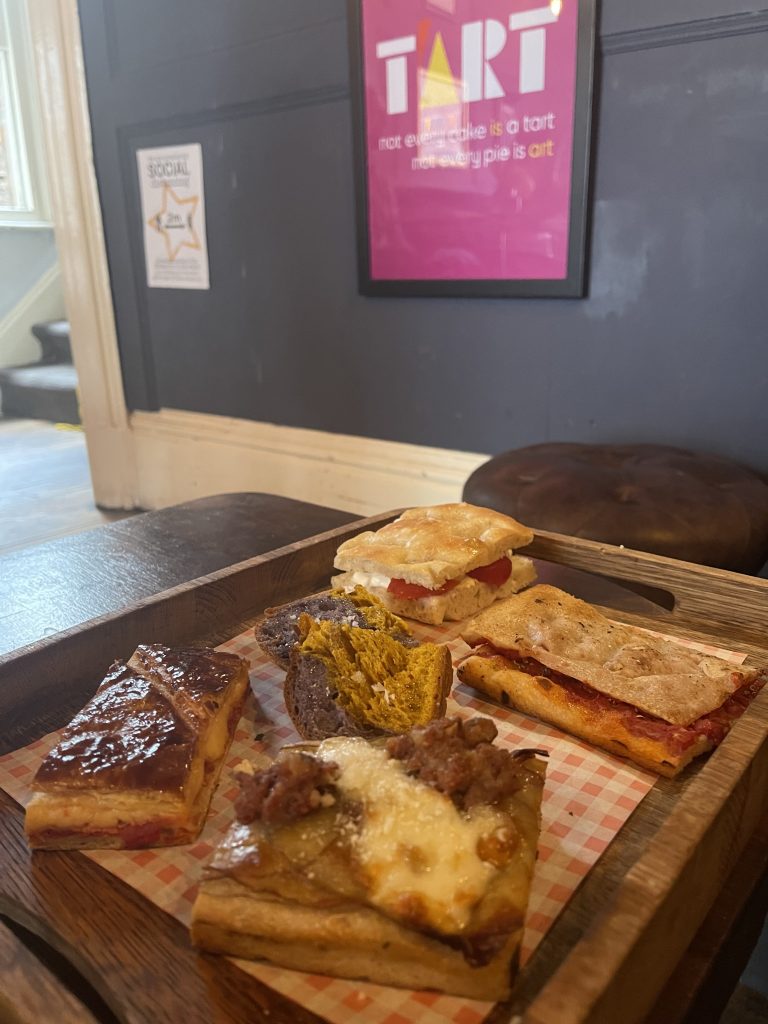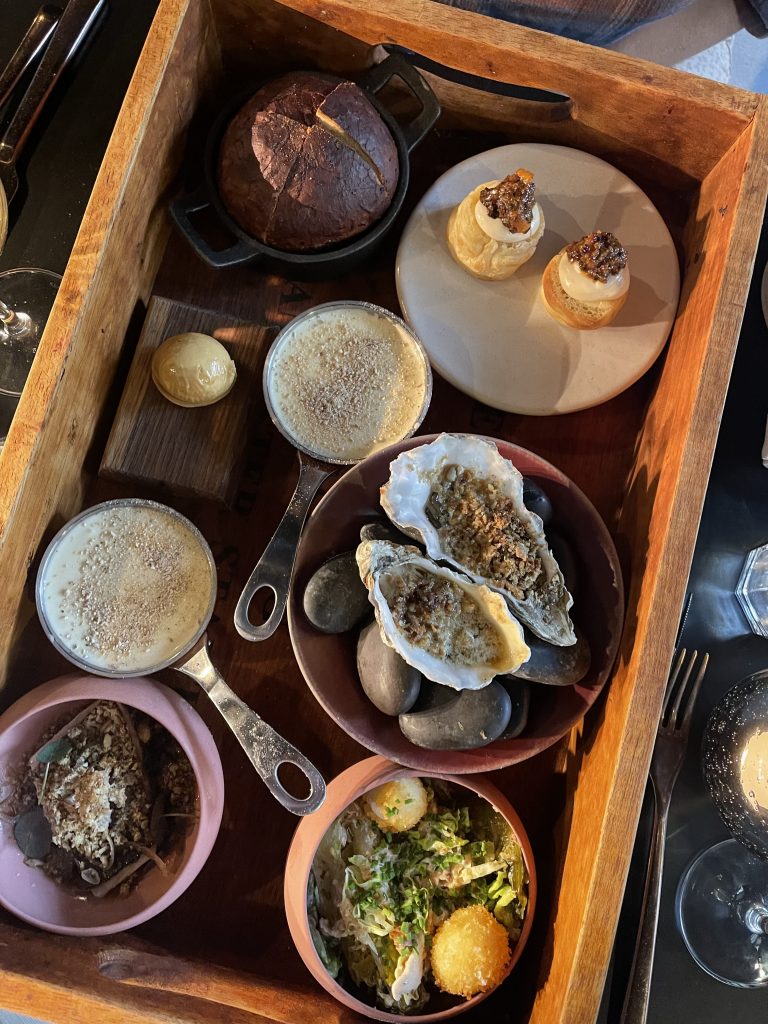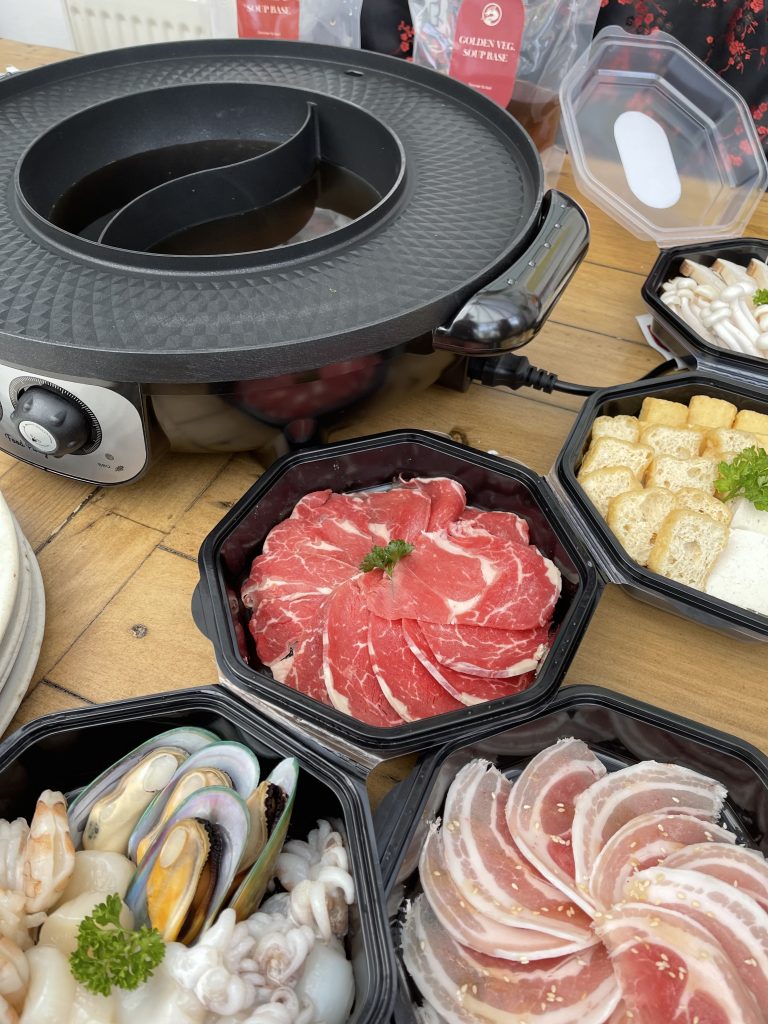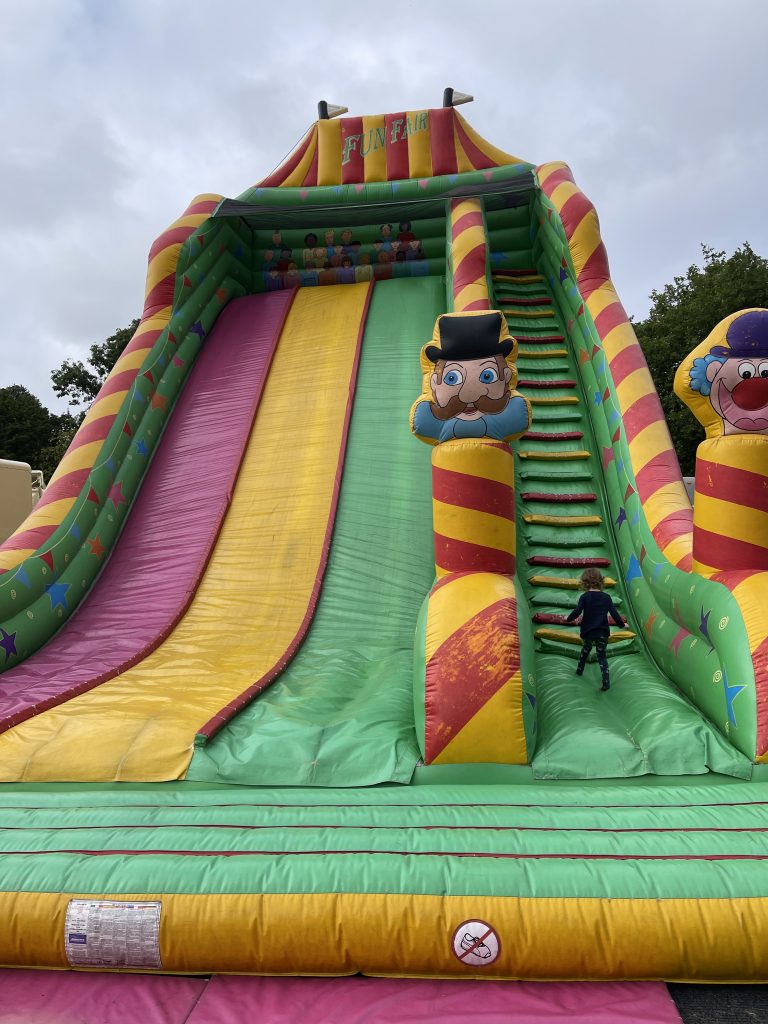 September
September started with a trip to Alnwick to take in the famous Alnwick Gardens and relax in places such as Barter Books, as a bonus we even took a granny with us to take on babysitting duties. Alnwick also is home to one of my favourite pubs, The Tanners Arms, which is perfectly constructed around a tree feature, inspiring conversation and conviviality. It's also a top place for spotting cute dogs!
The final third of 2021 featured a disproportionate number of trips to Harrogate for some reason, first amongst which was judging for the Deliciously Yorkshire Awards. It's an enormous privilege to be invited to judge but never discount the impact of trying forty condiments before similar quantities of meat and cakes. This month also saw the Garbutt & Elliot Food Entrepreneur Awards ceremony, it was such a pleasure to be able to see how happy the winners were face to face! Next up was a return to Il Paradiso Del Cibo after a gap of a few years to sample their new tasting menu composed of hearty dishes that beautifully showcase quality produce.
As usual September was dominated to a large extent by York Food Festival which was enormously well attended by appreciative crowds. It was the usual massive effort for all involved but we loved seeing York coming back to life. The day after the festival finished, it was back down to Earth, more specifically Peterborough, with a bump for a rushed trip to replace my passport for an event that ended up being cancelled anyway. It wasn't totally fruitless though as I caught up with a friend and managed to visit House of Feasts whose Steak Tartare in particular sticks in the mind. Last up was Andrew Pern's Supper Club at The Star Inn the City which was a suitable flourish on which to end the month. These events are a great value way to find your way into some dishes from Andrew's repertoire.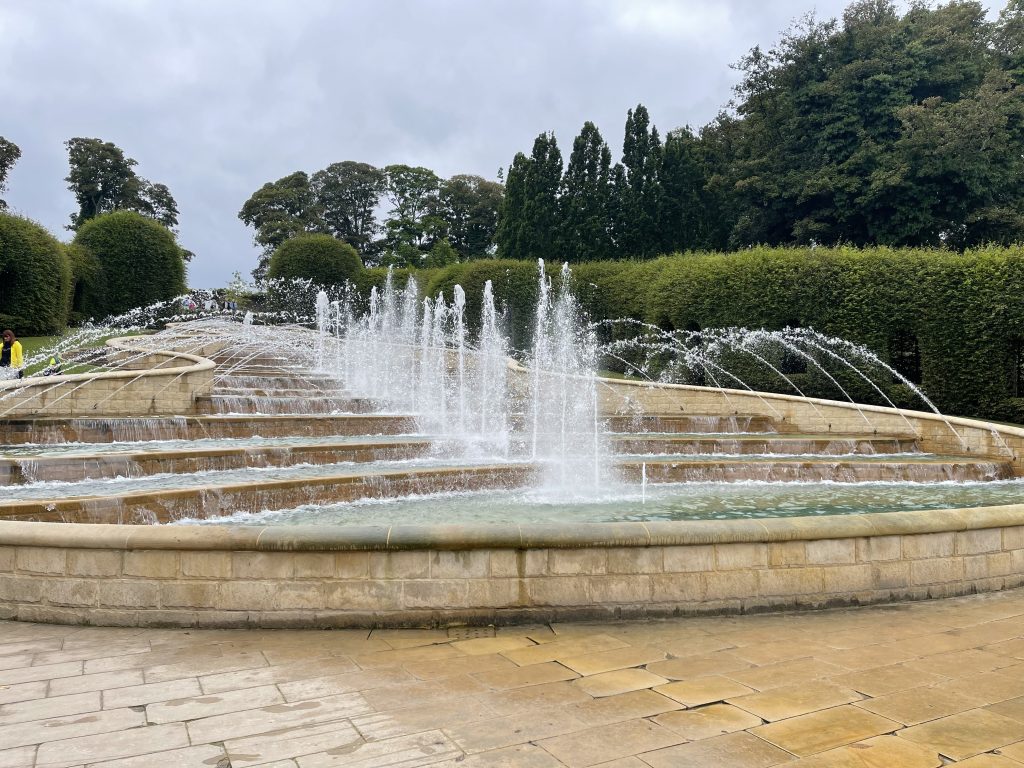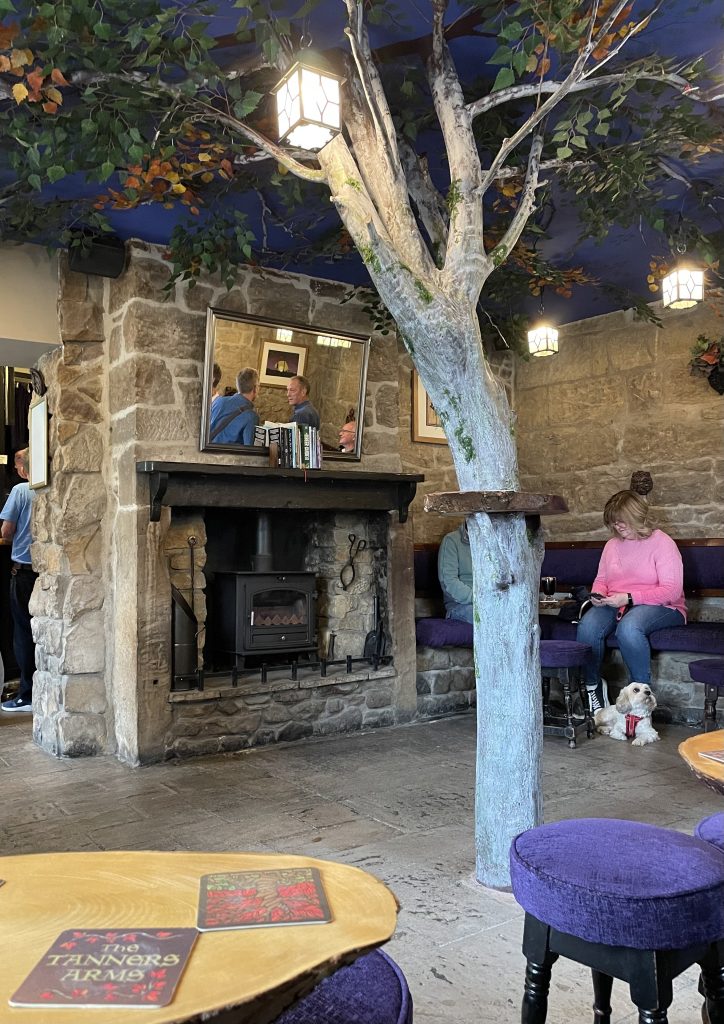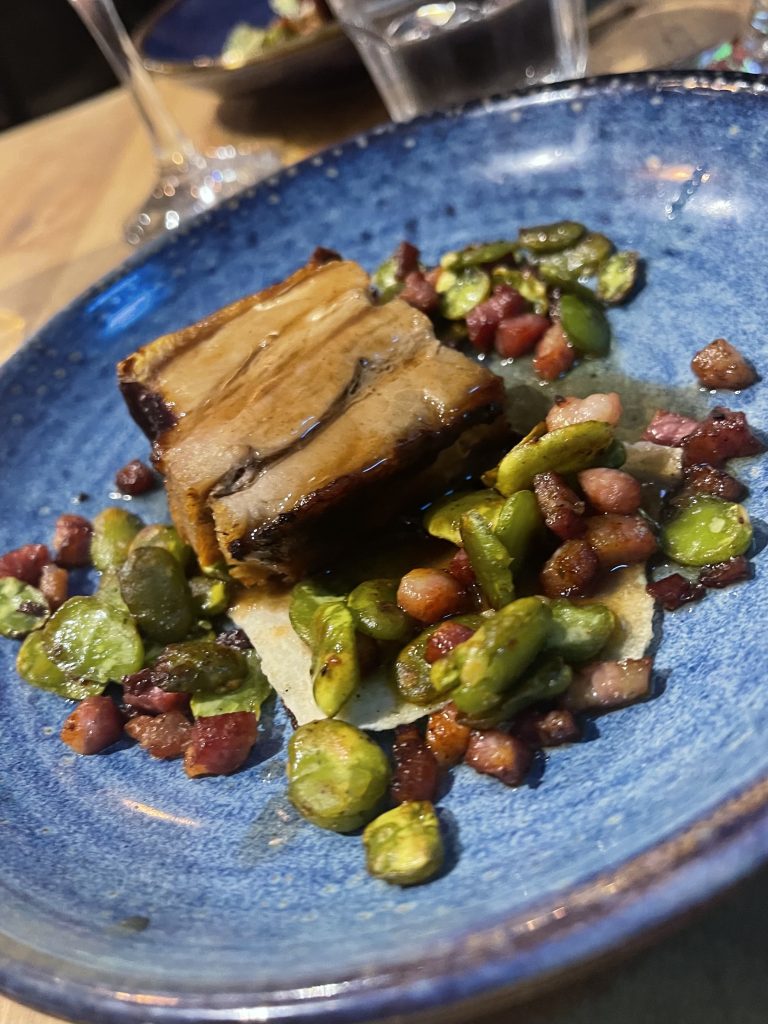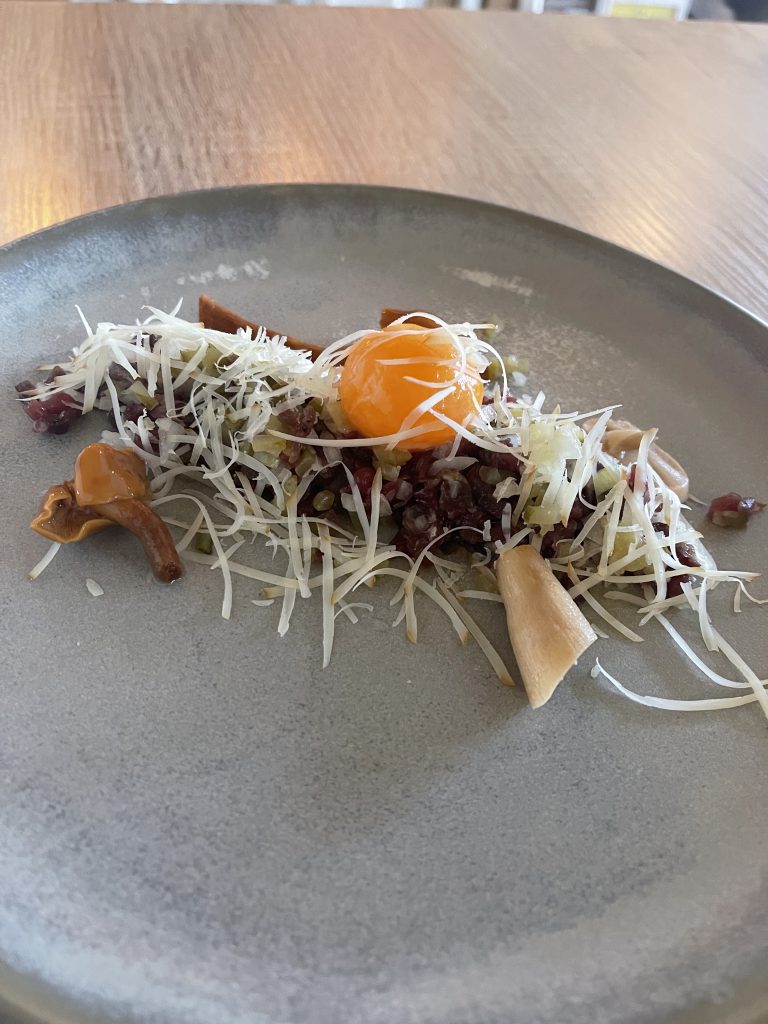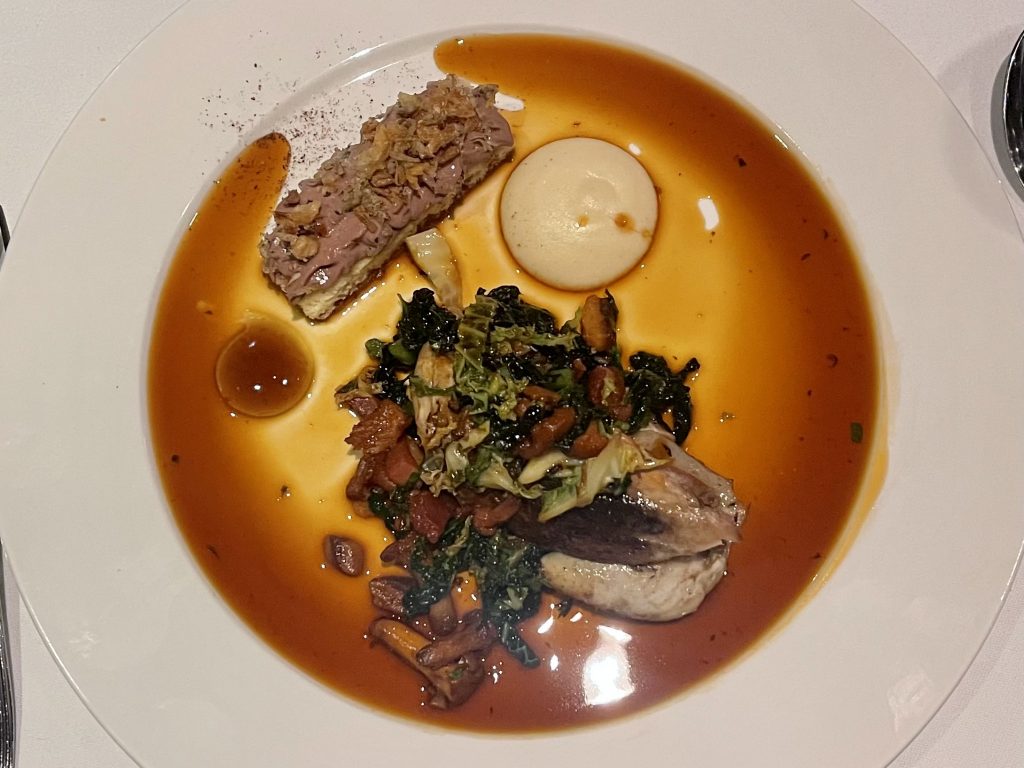 October
October featured more discussion about roofs than I'm accustomed to with Spark putting on its winter coat at the same time as our house was festooned with scaffolding to receive a whole new roof and make it thoroughly watertight for the first time in the years we've lived here. During this period, it would seem that a significant portion of the roof was constructed of wasps, which did not improve the roofers' experience.
We enjoyed a pair of noteworthy brunches, firstly from Robinson's who never seem to make a mistake and secondly from Source to try their new fully vegan menu which featured some quite remarkable meat substitutes such as a spookily accurate black pudding.
This month also saw a slightly sad landmark too as an old haunt in Cambridge shut, prompting a pilgrimage to The Flying Pig for one last visit before the apparently relentless redevelopment of Cambridge robs the city of another key part of the community. Destroying a pub pivotal in the formation of Pink Floyd can only be a crime right?
Later in the month, I got the blues in the best possible way, thanks to an evening of Blues & Blue cheese with Love Cheese. Keep an eye on their events calendar – this was packed with blues and cheese, both of which are fine with me. I then made my way back to Harrogate for the Golden Fork Awards, one of the winners of which was a lobster butter that left me seriously contemplating spending the hundred pounds on a single piece of butter such was the intensity of enjoyment it elicited.
The big family event of the month was the press night at the North York Moors Railway to check out their light up disco train, a quite unique experience that I can't recommend enough even if the soundtrack was a little safer than my usual taste.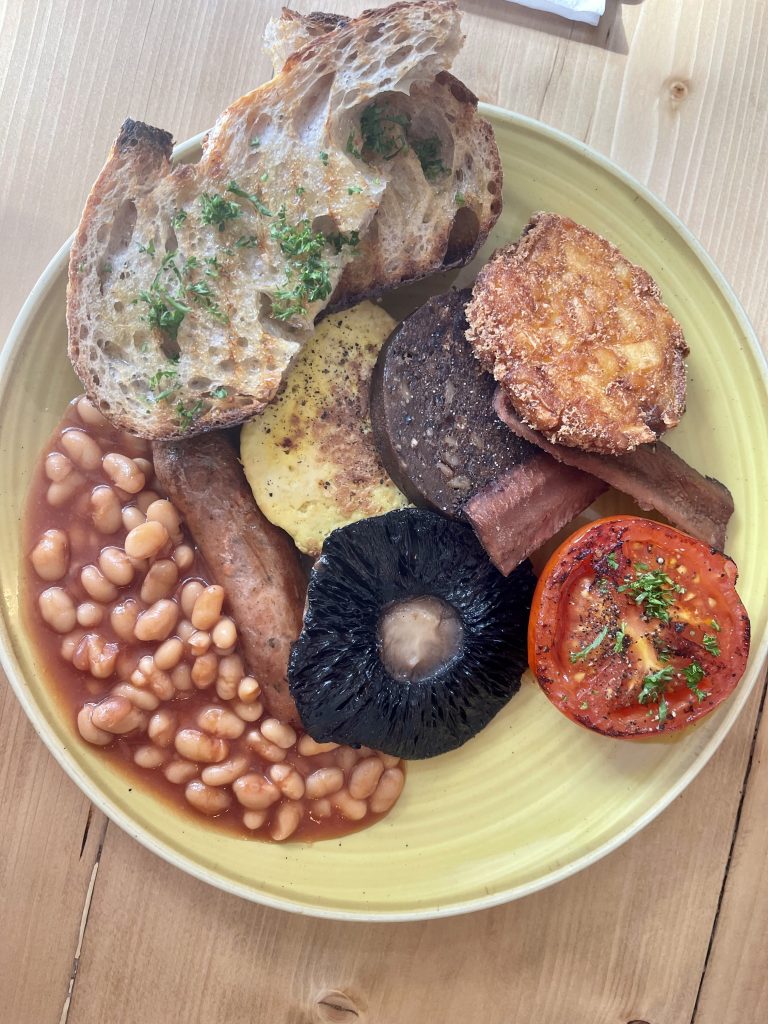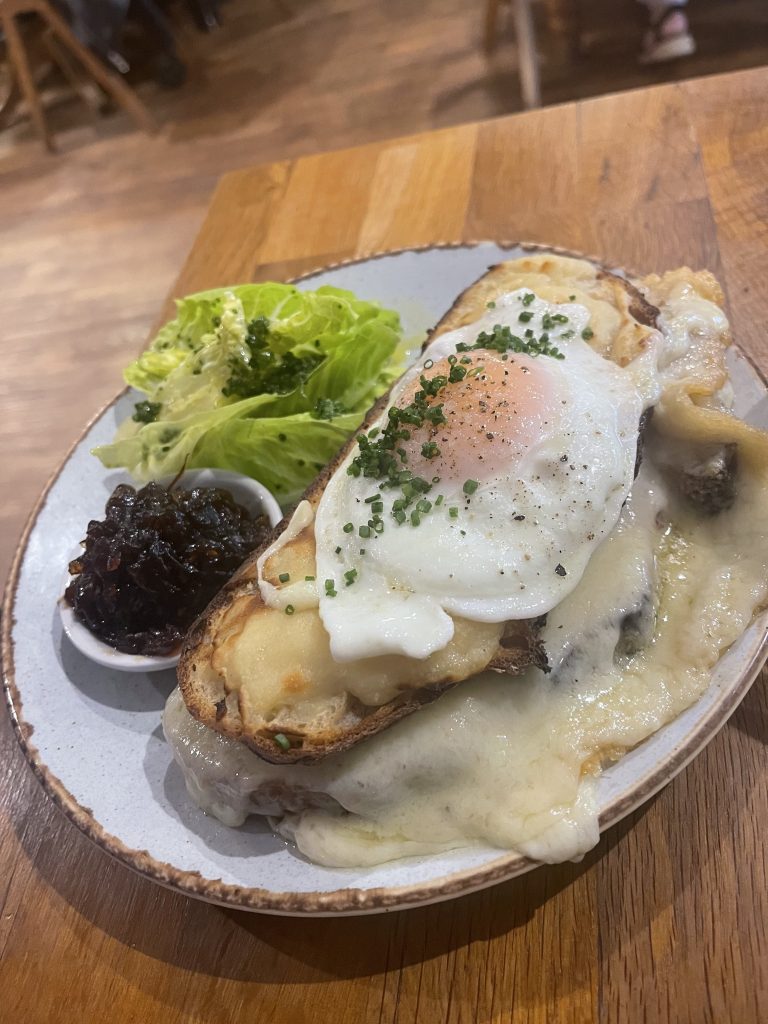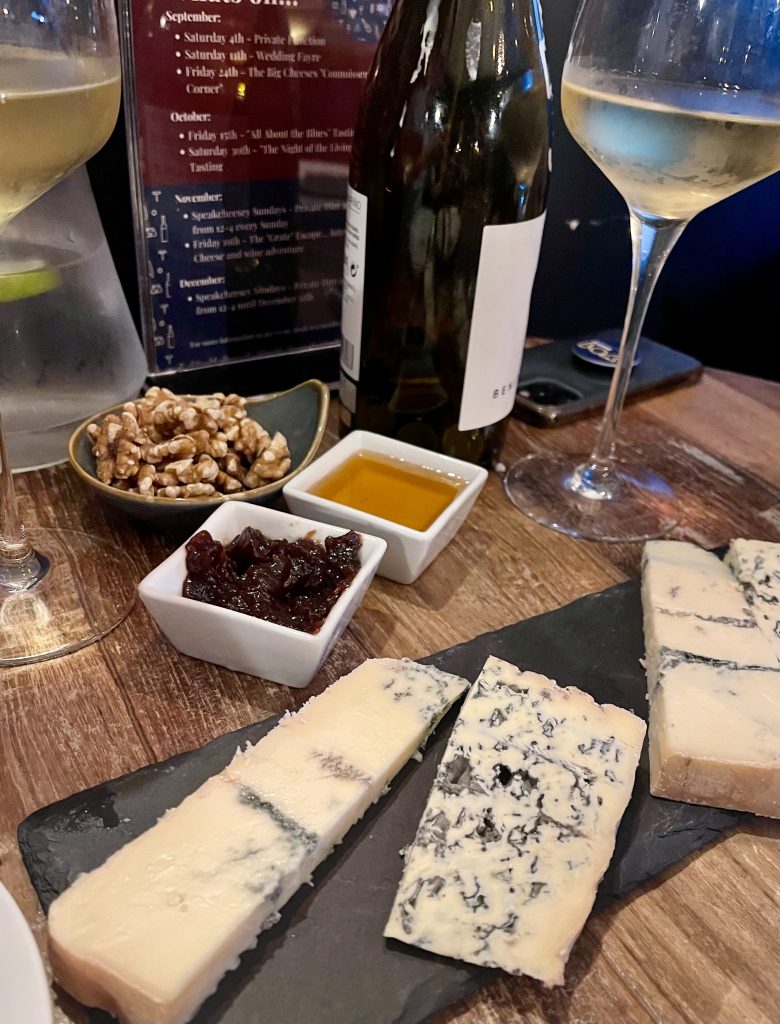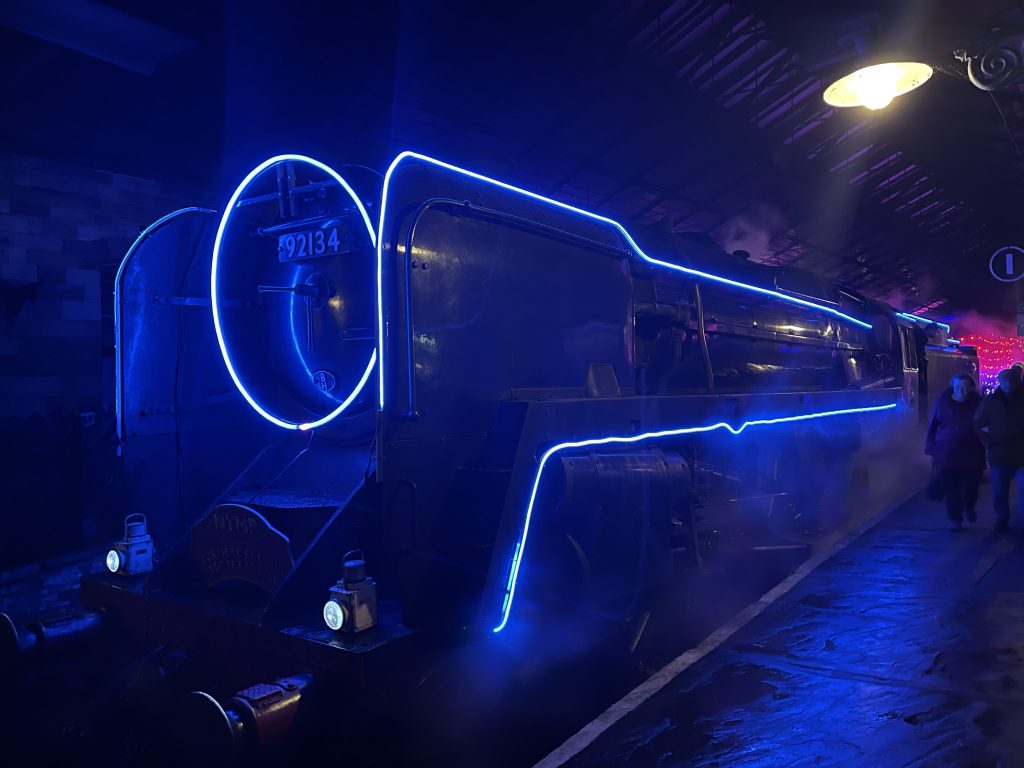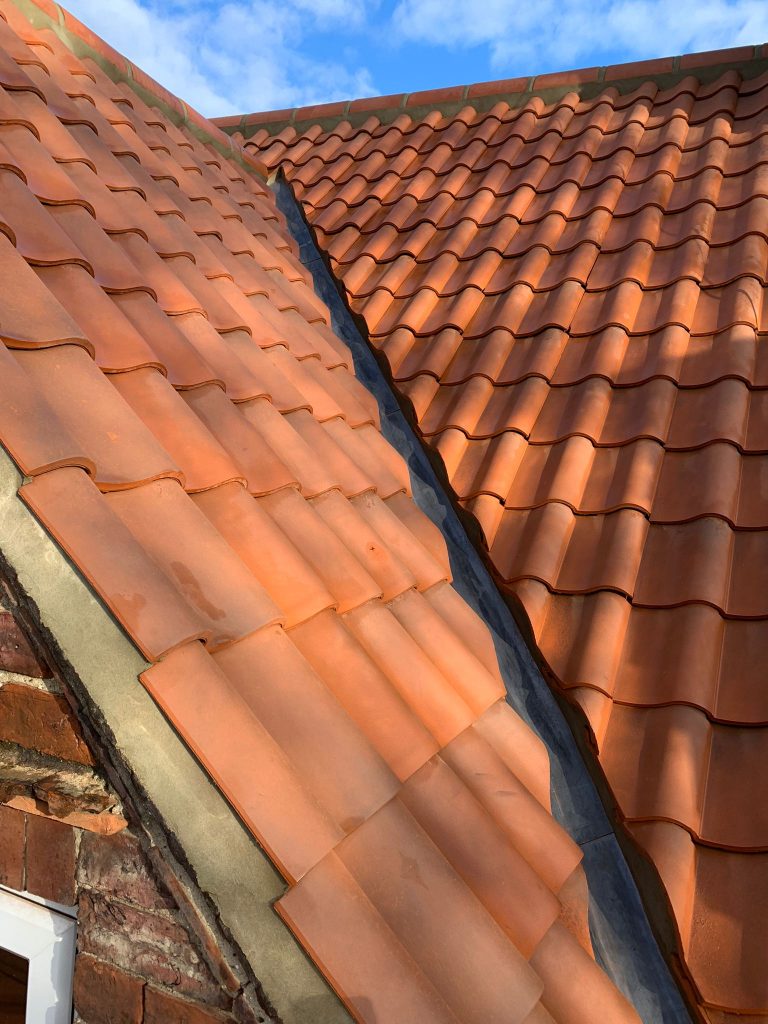 November
Throughout the year, I'd been getting bread delivered from Paul, the lovely chap behind C&S Sourdough, so seeing him open his shop was a real pleasure. This spot on Fishergate will continue to go from strength to strength without doubt. Some Rockfish tinned fish were the perfect excuse to stock up on loaves!
I popped across to Leeds again and checked out House of Fu which thoroughly deserves all the plaudits it's been earning since opening but the longest trip of the month was a return to London for the first time in two years, where I checked out Sticky Mango after it had been on the list for a couple of years. Trips to Harrogate were necessitated for The Deliciously Yorkshire Awards ceremony, at which I was lucky to collect an award on behalf of ShutiShuti Patisserie, as well as The General Tarleton and a Hospitality Action dinner at Rudding Park. The latter of those was probably the standout meal of the year, unsurprisingly as it featured Mark Birchall and Shaun Rankin amongst other talented chefs, but the former was also a hugely enjoyable tasting menu in its own right. Speaking of ShutiShuti, they can be found at Food Circle Markets which offers small producers a route to market and was nationally recognised this month in the BBC Food Awards.
As far as personal achievements go, getting Little Fork hooked on my Sunday Roast and gravy strongly enough that she rejects gravy from granules ranks pretty high as does winning the (much delayed) 2019/2020/2021 York Bar Billiards doubles tournament. Backdropping all this was a healthy slug of stress as builders set to work laying waste to our conservatory in preparation for its rebirth as a fully fledged brick structure. Last minute wrangling about planning permission really added the sprinkles to the experience.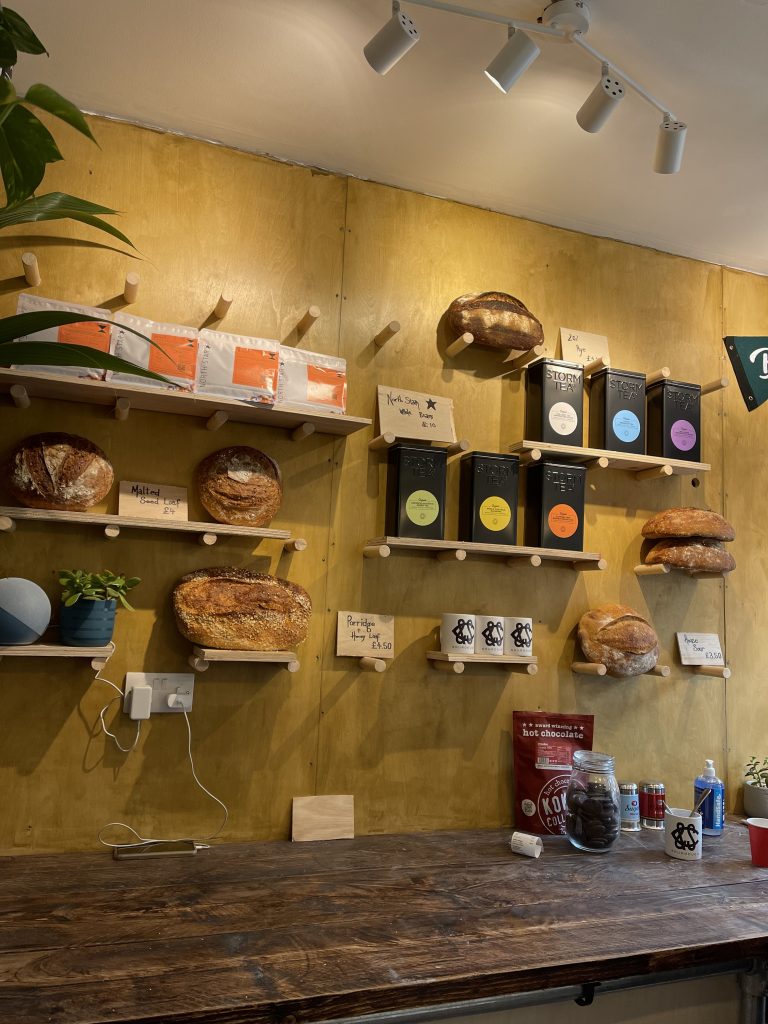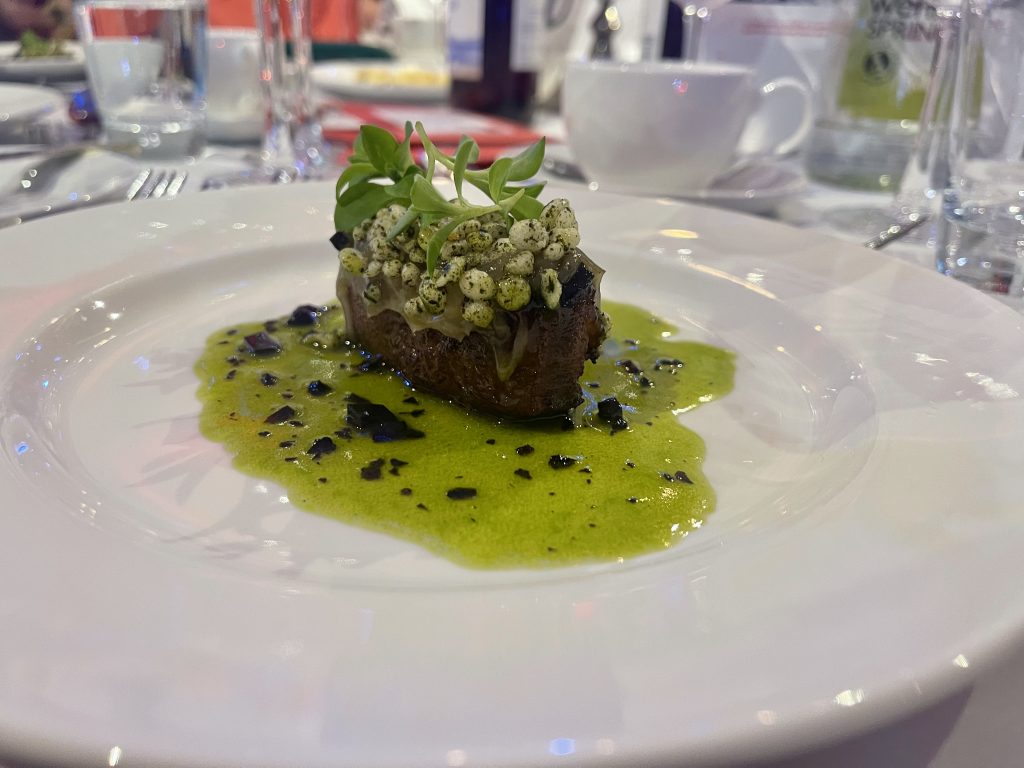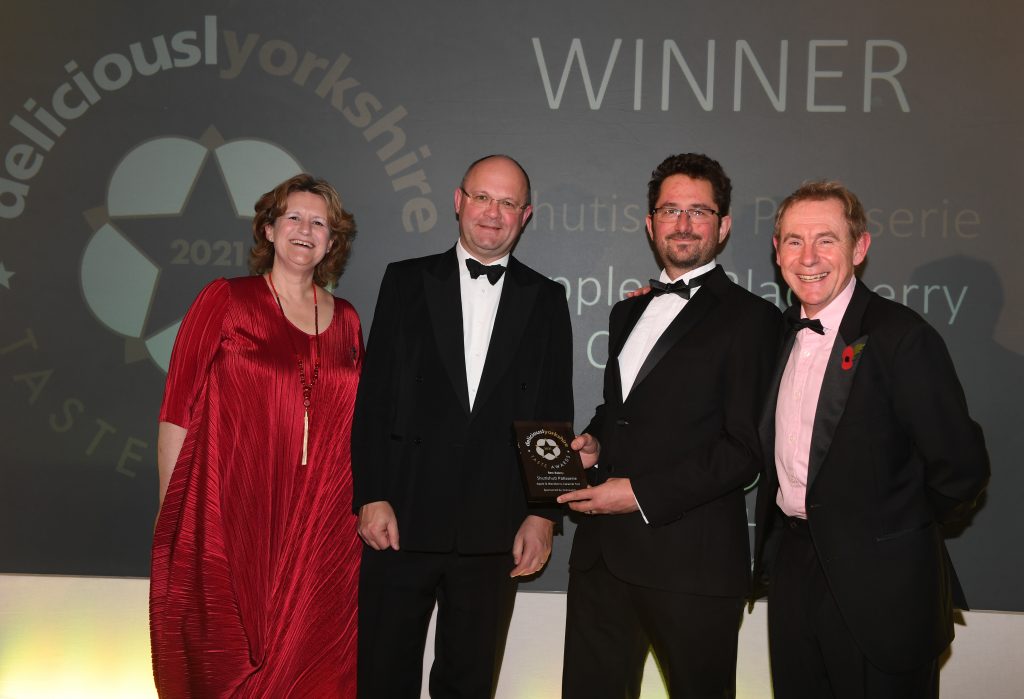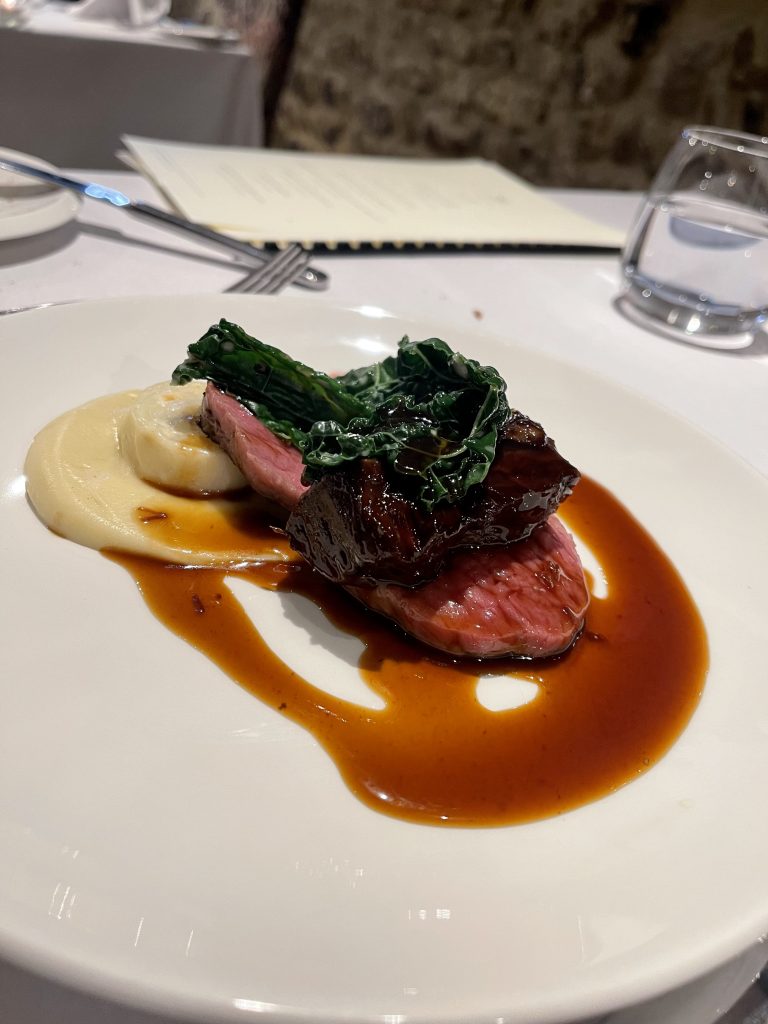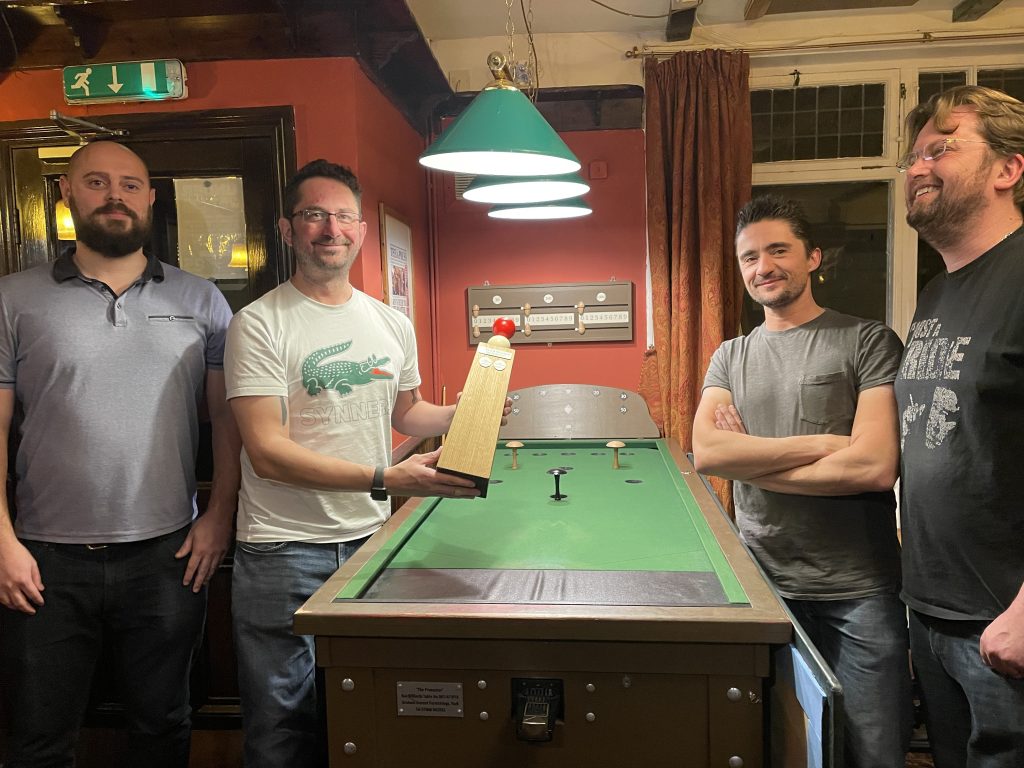 December
With what was previously our dining space razed to the ground, this was always going to be a bit of a stressful month, in particular for dining at home. The general uncertainty around the level of restrictions added a dystopian nuance to proceedings too as our cautious and irreversible exit from restrictions began reversing, albeit cautiously. Snagging tickets to see Damon Albarn perform in York Minster meant a nice distraction while equally wholesome and even more spectacular was Christmas at Castle Howard, a family tradition we were particularly pleased to resume.
Jorvine opened their doors a little way away from us in Fulford and I finally made it to Acomb to try Bluebird Bakery's new spot, but the real food highlight of the month was the opening of Bosun's in Bishopthorpe which has successfully set out its stall as a destination restaurant with great food and an engaging brunch menu.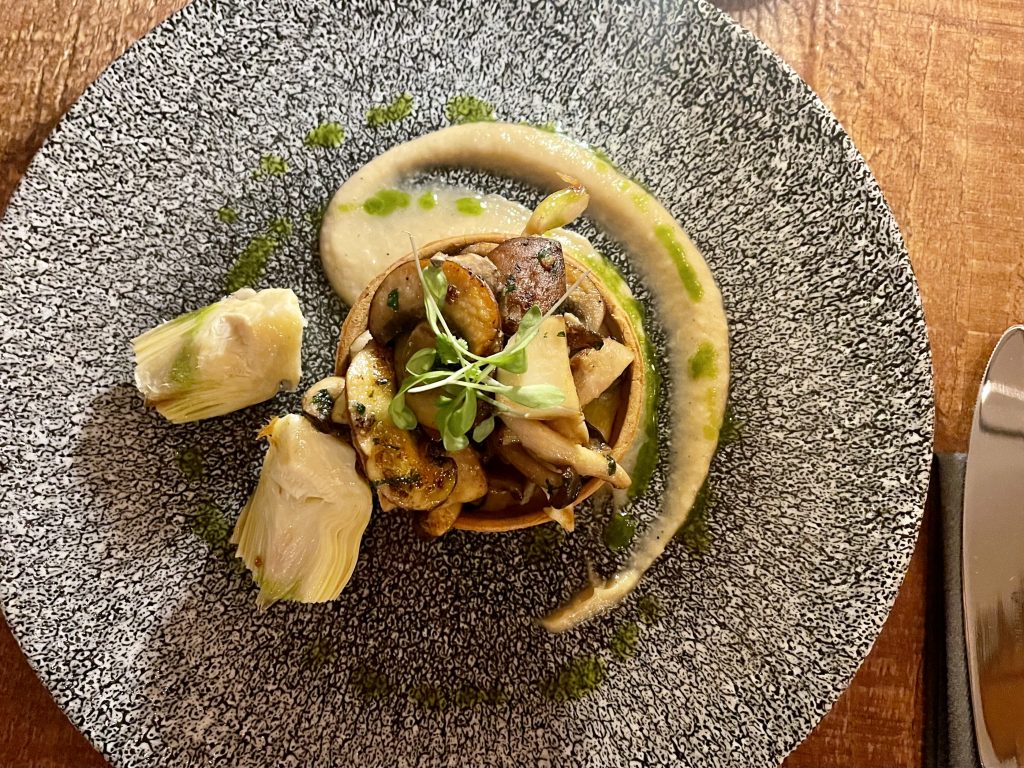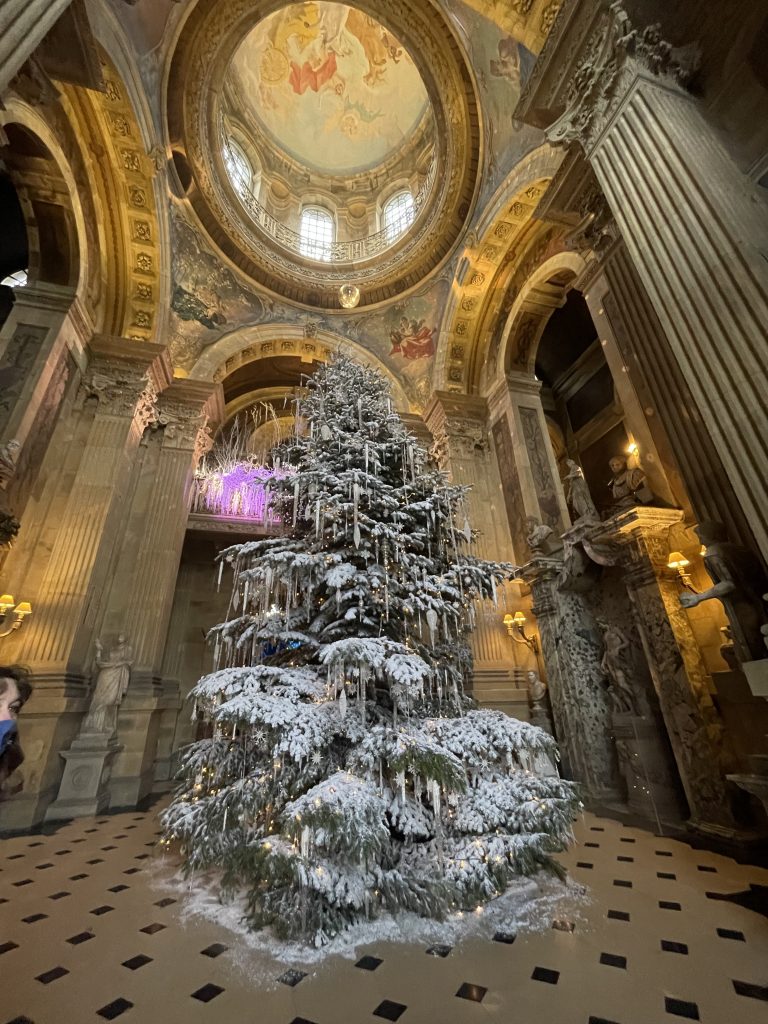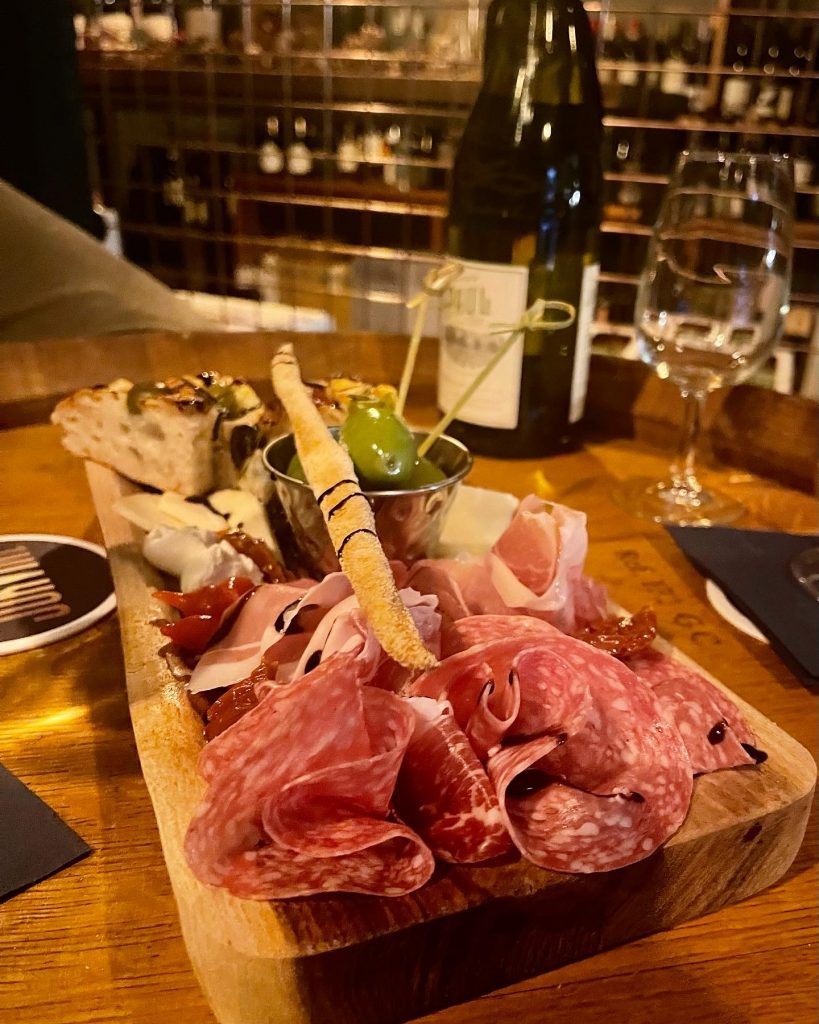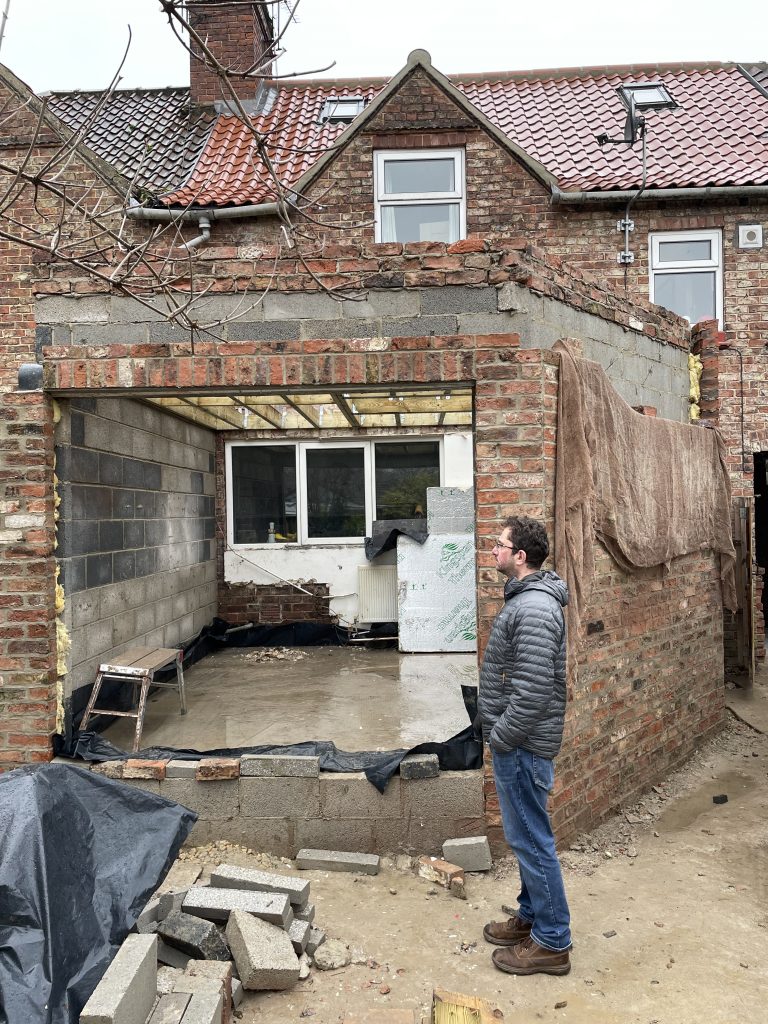 How then to sum up this year. Undoubtedly one of the most challenging most of us have had to endure, unusual personal tragedies excepted. Amongst friends and relatives, the consensus is strongly that the toll all this is taking is becoming less bearable by the day. Indeed, over lunch recently, the sheer number of tragic turns caused or exacerbated by all this uncovered by just 3 people was startling. It seems fairly clear that the weight of science and common sense is bearing down on the pandemic now in such a way as that next year a compromise between protecting the NHS, allowing the economy to operate and providing individuals with the freedoms to recover should be found. Quite when and how comfortable a compromise that is remains to be seen and we'll be finding collateral damage for years to come, before which we'll have a view of where this leaves hospitality. Thanks to grants and furlough, we've seen less loss of business in York than I expected but perhaps the tricky bit is to come in the next six months as restrictions balance against consumer confidence, staffing issues and supply chain issues. Fingers crossed this time next year finds an actively upbeat review of the year rather than this cautious assessment.