At the moment we're building our weeks around treats, each trip to town for a sandwich or receipt of a takeaway representing a landmark of interest in the days that merge together a bit too much. The latest recipe kit to catch my eye is the Berenjak Bazaar kebab kit, which earned high praise from none other than Jay Rayner. As I've pointed out before, a happy side effect of this lockdown is the sudden national availability of these sort of meal kits so I got an order in a little while ago and before long found another delicious parcel deposited on the delivery table in the porch.
Berenjak is, in more normal times, a restaurant in Soho characterised by hearty rustic dishes that should hopefully translate well to the home environment. I plumped for the basic Berenjak Bazaar kebab kit that offered a brace of kebabs each for two people along with lavash bread, a dip and components of a simple dressed salad. Ordering was very simple and £30 was a very fair price for a generous meal for two, especially given that the kit included the kebab skewers necessary for cooking the meats.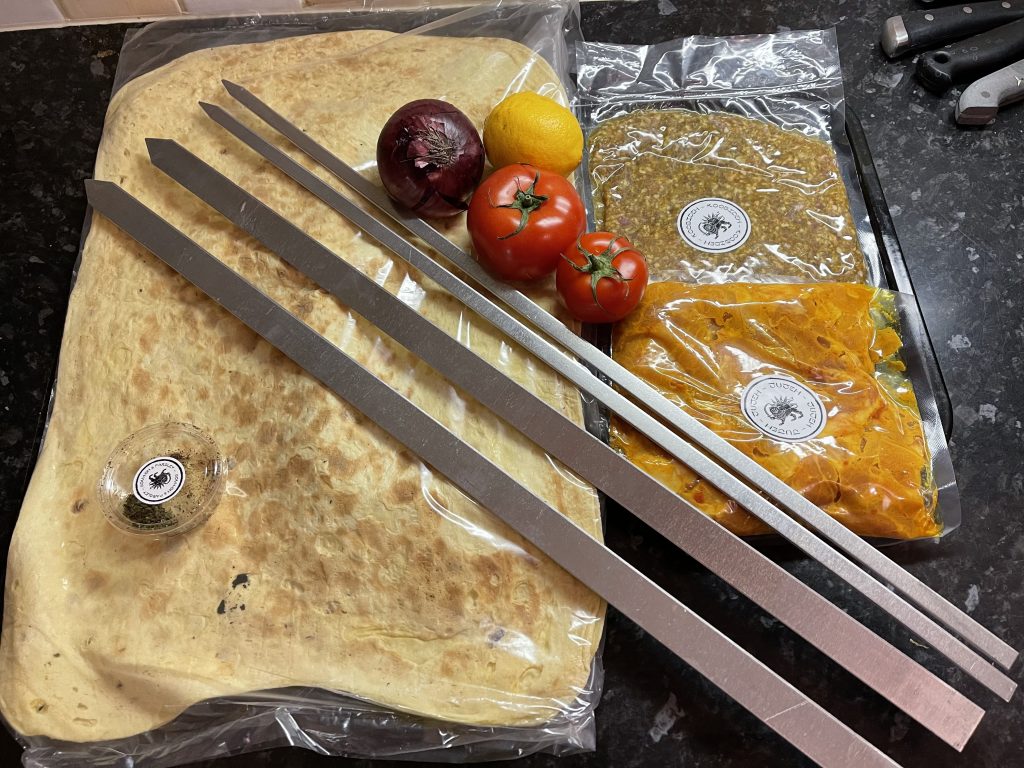 I decided that firing up the barbecue in February would be a step too far given the amount of snow on the ground so pushed my grill to its highest setting after I'd prepared the kebabs, a simple process aided by a instructional video and a rubber glove to avoid staining one's hands. The process of cooking them took a few logically ordered stages with tomatoes first to be scorched under the hot grill before the kebabs were similarly treated and sides made up concurrently. Then finally placing the breads at the top of the pile to warm through. Nothing we had to do involved any particular skill or required the use of judgement borne of experience, just the ticket for this sort of meal.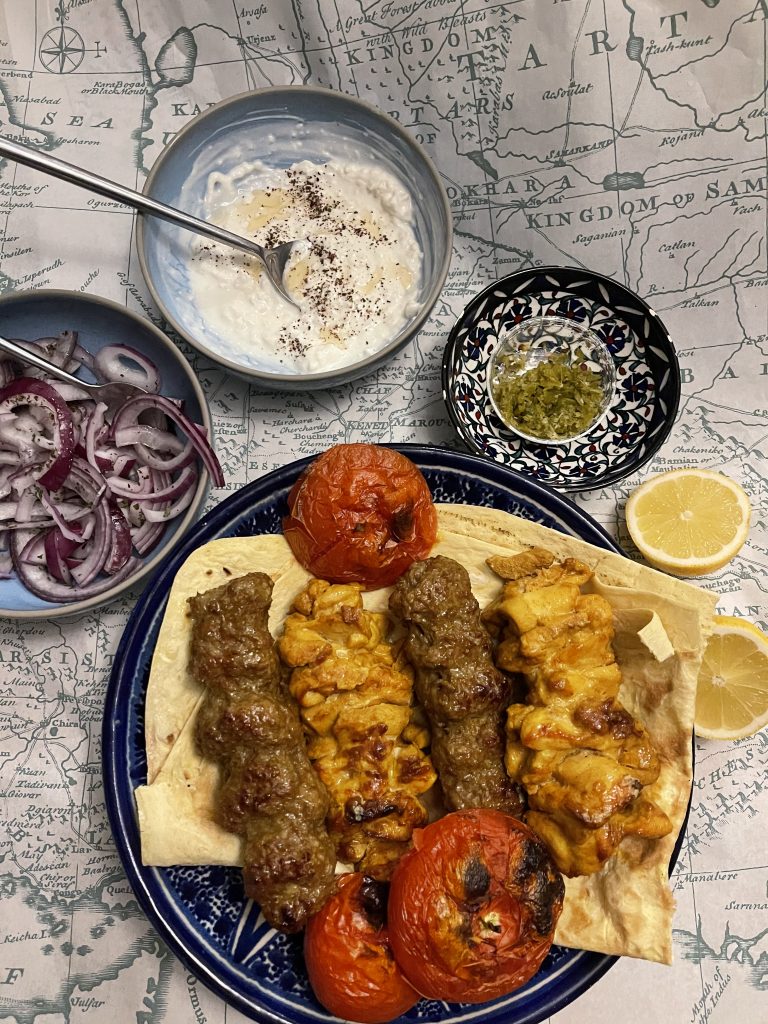 To remove the meat from the skewers I followed the instruction to effect a heat shield using a piece of bread and the resulting spread was both inviting and eye catching as it came to the table for dishing up. The portion size was well judged and the whole thing felt like the feast I expected it to. The kebabs were deeply, richly flavoured and I'd managed to get a decent bit of char on the outside without drying them out, and with the charred tomatoes and the light flatbreads these wrapped together into a very enjoyable experience. The accompanying Mast-o-musir dip was quickly mopped up with more flatbread to extract all the enjoyment possible from this shallot and yoghurt based dip, and the red onion salad was a welcome crunch of sharp acidity.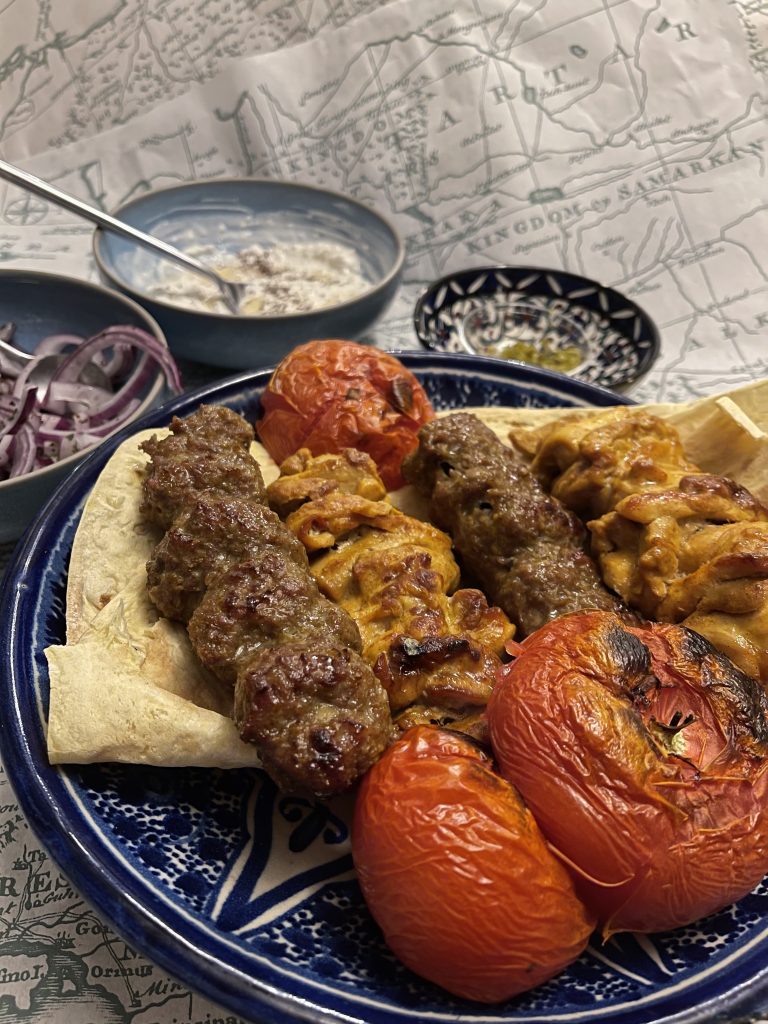 These aren't dishes that I would generally think to cook at home, which are easy to produce to a high standard and good value with the convenience of delivery thrown in. It's hard to think what more you'd expect from a recipe box such as this and at only £30 it's good value too. One side effect of eating at home so much is increasingly pent-up demand to eat out, that combined with a strong desire to visit London again means I'll be looking to pop along for a meal at Berenjak and compare my efforts to the real thing.