When I was in my late teens I absolutely adored the shape of the Jaguar XJ. That expansive bonnet stretching toward the quartet of headlamps was perfectly proportioned and the retro looks underlined the brand's heritage without feeling contrived. Compared to its self-consciously and aggressively forward-looking German contemporaries, I thought it was a distinctive choice with just a hint of the brands caddish legacy. In 1997, when the V8 was introduced and the dash updated, I was completely besotted and (nearly) twenty years later, I took the opportunity to run a classic Jaguar XJ for a little while.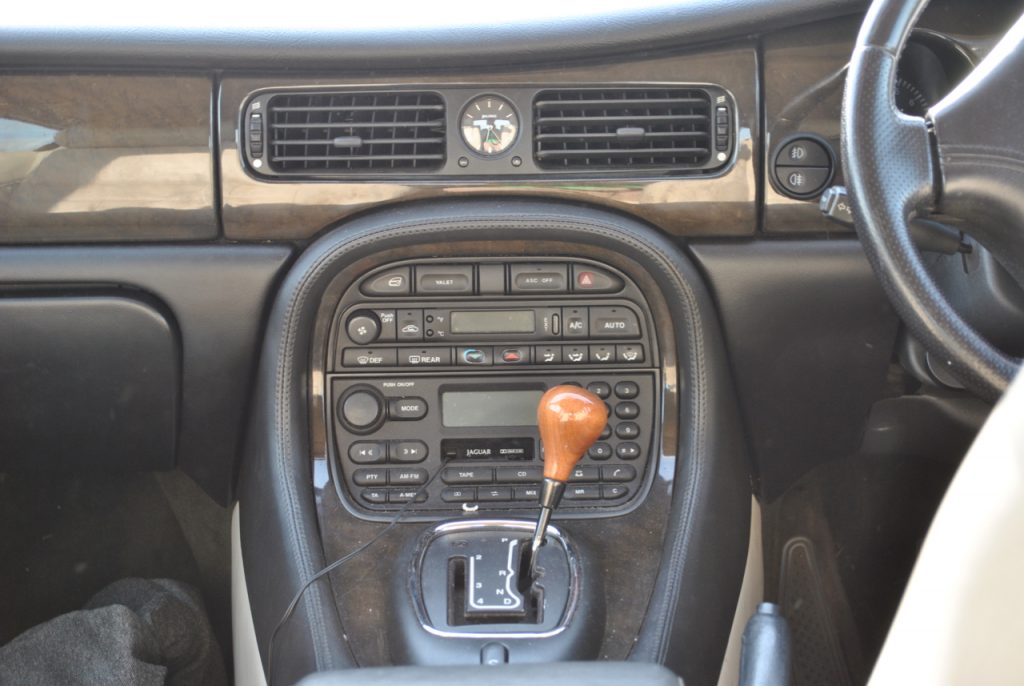 I'd been vaguely on the lookout for something wafty and comfy to take on a road trip I had planned. My 1998 Saab would have been perfectly tolerable but not an 'event', so when the Jag popped up, I jumped at the chance. £800 passed over and I was the proud owner of a 179k mile 3.2 V8 Sport. This engine and gearbox combo have a bit of a reputation for expensive failures, but the checking carried out by the previous keeper was reassuring, with all the potential sticking points covered off to one degree or another.
The car, having just returned from a 1,300 mile road trip to Le Mans, seemed to have proved its wafting credentials, so it was with great confidence that I pointed it down the A1 ready to attend the Goodwood Festival of Speed. Following that would be a trip back north via Stonehenge, Pendine Sands, St Davids and Portmeirion.
As with any car of this age there were a few foibles to adjust to, the only one of which to really annoy was broken air conditioning. Not always a problem, but we were uncharacteristically lucky with the weather and therefore obligated to spend huge portions of the journey necking bottles of water and peeling ourselves off the leather, not necessarily a huge surprise in a vehicle this age.
Jaguar's slightly quaint mantra of "Space, Pace and Grace" perhaps lacks the modern dynamism the brand now strives for, but is still deserving of application to a car of this vintage. I'm happy to argue that those retro lines go part of the way to fulfilling the grace part of that promise, but it's brought fully to fruition by the well insulated cabin that does a great job of isolating you from both your surroundings and the speed at which you're passing through them.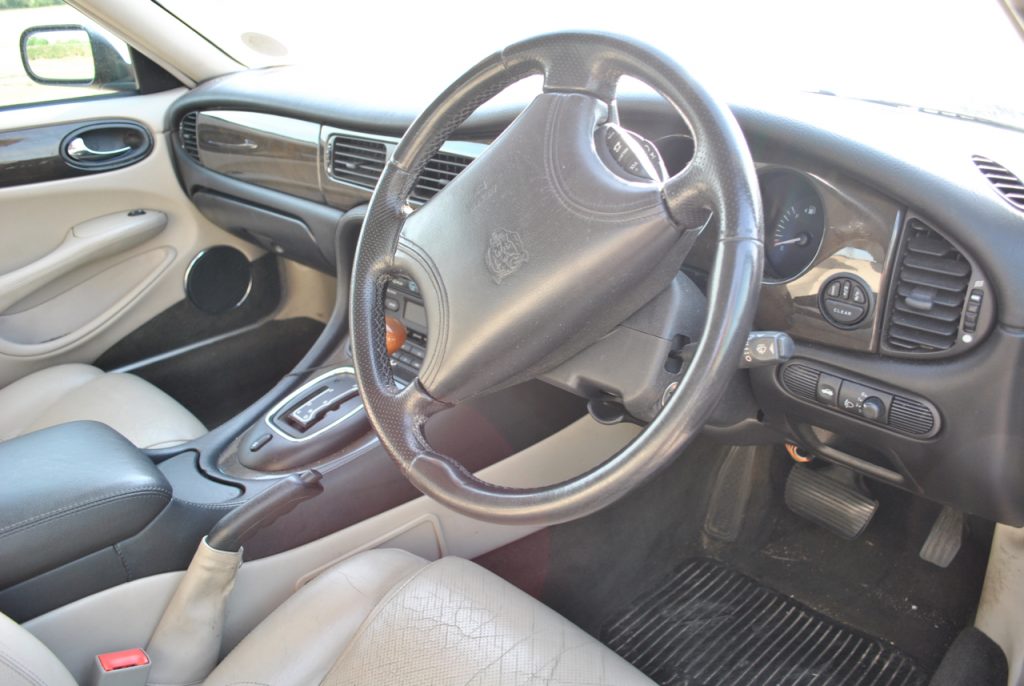 That Classic Jaguar XJ cabin is, of course, coated in wood veneer on surfaces where leather would look strange and is a comfy place to be. Aided by an electrically adjustable driver seat, it's easy to make yourself comfortable, so the 270 mile journey to Goodwood, the longest leg of our journey, passed without significant effort.
Space is a little more arguable. At five foot ten, I don't struggle too much for headroom, but the cabin is pretty unexceptionally proportioned. Comfortably big enough for four with average rear legroom, there's no space for TARDIS comparing rhetoric here. Thankfully Pace is rather more agreeable.
The 3.2 V8 under the bonnet is the smallest capacity offered of this engine, making that Sport badge feel a touch cynical, but it has plentiful firepower for making respectable progress. This example still felt strong enough to lay claim to all 240bhp originally quoted and made a delightfully smooth V8 burble at idle (possibly aided by the slight blow in the exhaust) that gives way to full-on NASCAR-hooligan when thrashed.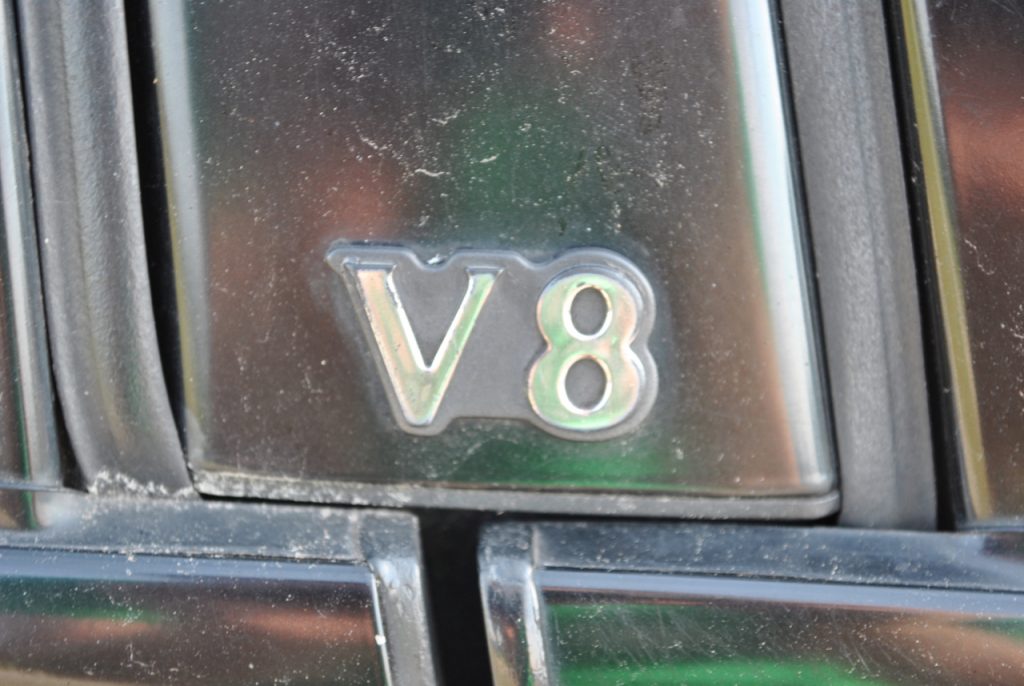 One clear oversight was the failure to include any sporting pretensions in the gearbox. Happy enough when blurring ratios around town or idling at speed on the motorway, it takes a hefty shove of the strangely long throttle pedal to initiate kick-down. Thankfully if you value niceties such as throttle response you can lock it in gear and sacrifice even more fuel economy. 25.6mpg average, since you ask.
So does that space, pace and grace mantra deserve its place here? More or less. Surprisingly good steering feel and turn-in mated to a V8 locked in second gear is a real pleasure but, while the pace part is acceptable, for a car that could accommodate a runway on the bonnet you deserve more room. I'll forgive a lot of things for that shape though, ease of parking included.
As I mentioned earlier there's a perfectly good (well, reliable but tatty) Saab outside so, without a commute to be bothered with thanks to the office that's almost next-door, I really don't need two cars. I'd never intended to keep the Classic Jaguar XJ long and it eventually sold on eBay to earn £21 more than its £600 reserve price. I took a loss of £179 over a few months' ownership which, compared to the finance costs on an anonymous modern hatchback, seems pretty fair to me.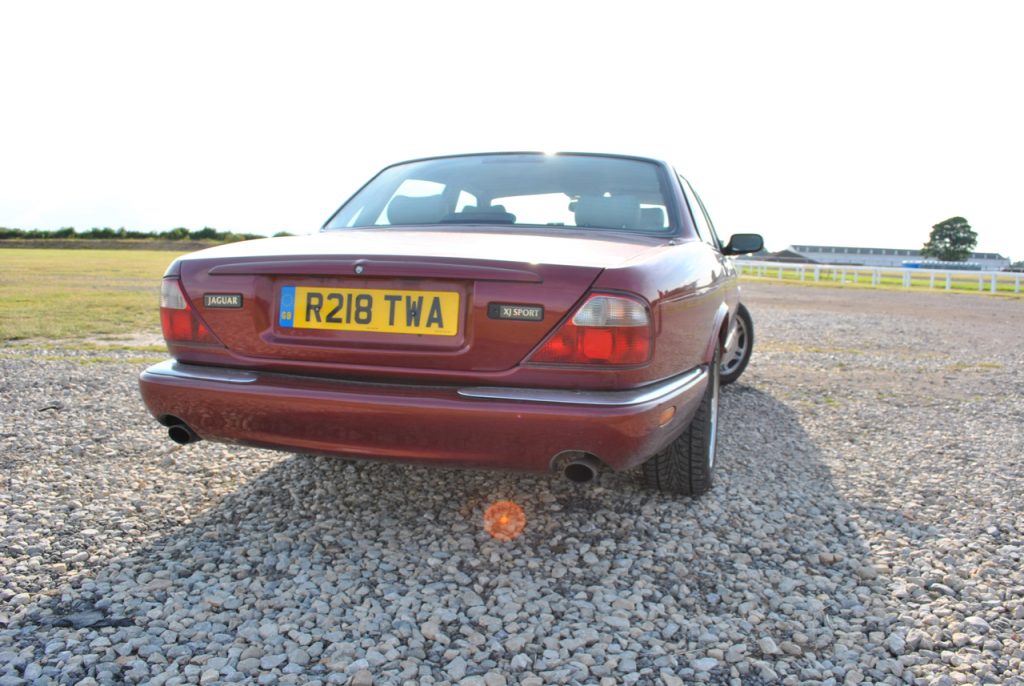 The obvious downside to running something like this as a daily driver is that constant nagging concern that it'll not start, burst into flames, or deposit you somewhere precarious or inconvenient, and there's not any way round that. I've known plenty of new cars sully their ownership experience with minor or significant teething problems but, on balance, I think you're taking more of a risk with something like this. That said, I've just done a thousand mile road trip in a 3.2 litre Jaguar V8 around some stunning parts of the country and survived.
Take a punt, keep the V5 with you, and scrap it if it lets you down somewhere awkward. You can always buy something else for the run home…
Update: This piece first appeared on http://www.frontseatdriver.co.uk. I've since sold the tatty Saab mentioned in this, though I do miss it (turbo lag and all).