I don't think we've done too badly with expanding Baby Fork's horizons so far. She's taken in the sights of Cambridge, Ludlow, Cardiff, Surrey, Chester, Leeds, Harrogate, Edinburgh, Whitby, Filey, Bridlington, Peterborough and (of course) York. Now though it's time to challenge ourselves a bit more and get her overseas for the first time.
In a couple of weeks, we fly to Amsterdam from Leeds-Bradford so I'm in planning mode trying to second guess what we might forget to pack or find an unexpected need for when we arrive. I thought I'd appeal for people's experiences of travelling with a 1 year old (well, 16 months).
The only bit of kit we've invested in is a Pockit lightweight stroller. This comes fresh from a trip to Sri Lanka courtesy of lovely friends who pre-empted the research I was about to do for their own trip. The main, perceived, advantage of this is the ability to head up to the flight gate and then chuck the thing into an overhead locker at the last minute and, having test driven it, it seems still perfectly serviceable as a means of child transportation. I'm so far impressed with the startlingly small package this thing folds into (saw a friend earlier who commented "so I bet you loved Transformers as a kid") but time will tell how that translates to real life convenience.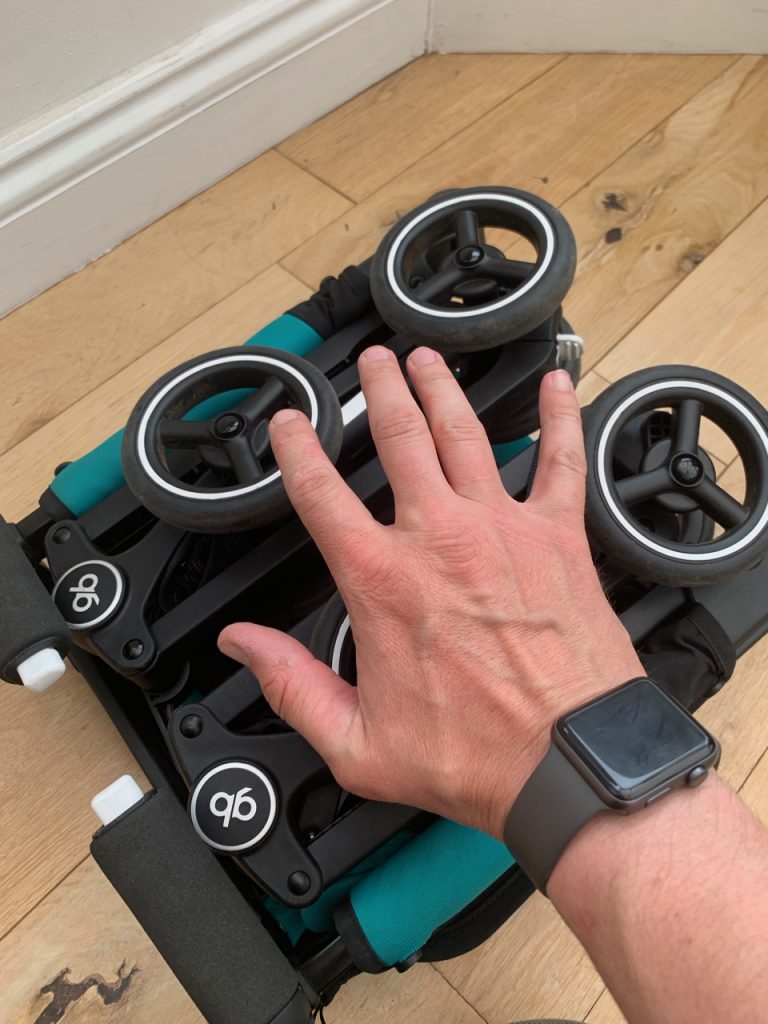 A lot of our friends have opted for a resort based first trip with their progeny, but we've always loved the rhythm of a few days spent strolling around a new city, searching out its real personality. I guess city life will need a few different things relative to a resort designed around commodity but the question this begs is, What have we forgotten to pack that we can't replace when we're there? One supposes that any anxieties will be tempered by the likelihood of city life affording much convenience, but I suppose we're just on the edge of another element of first time parent anxiety.
I've looked up the Dutch for "full fat milk" to make sure that Baby Fork has her nighttime bottle and I'm pretty confident that we'll manage to keep her clean and fed while away from this sceptred isle. What might I have forgotten? You'll probably find out in a post around a month from now, but do message with your suggestions.