Some months ago, a good friend was involved in a car accident when an inattentive cyclist pulled out in front of them and left no opportunity for avoidance. This was an awful experience for my friend (one presumes also not too enjoyable for the cyclist either) who felt terrible at their part in injuring someone, but that was only compounded by the subsequent investigations. While the police did nothing to merit criticism in their approach to the investigation, it was heartache that could have been avoided had there been more evidence at hand.
It's hard to think of a more perfect case study to illustrate why a dash cam could potentially save one a great deal of emotional (and financial) hardship, so it's been a purchase in the forefront of my mind for a while. With that to consider, when I was offered the opportunity to review a market leader I leapt at the chance to kit my car out with one.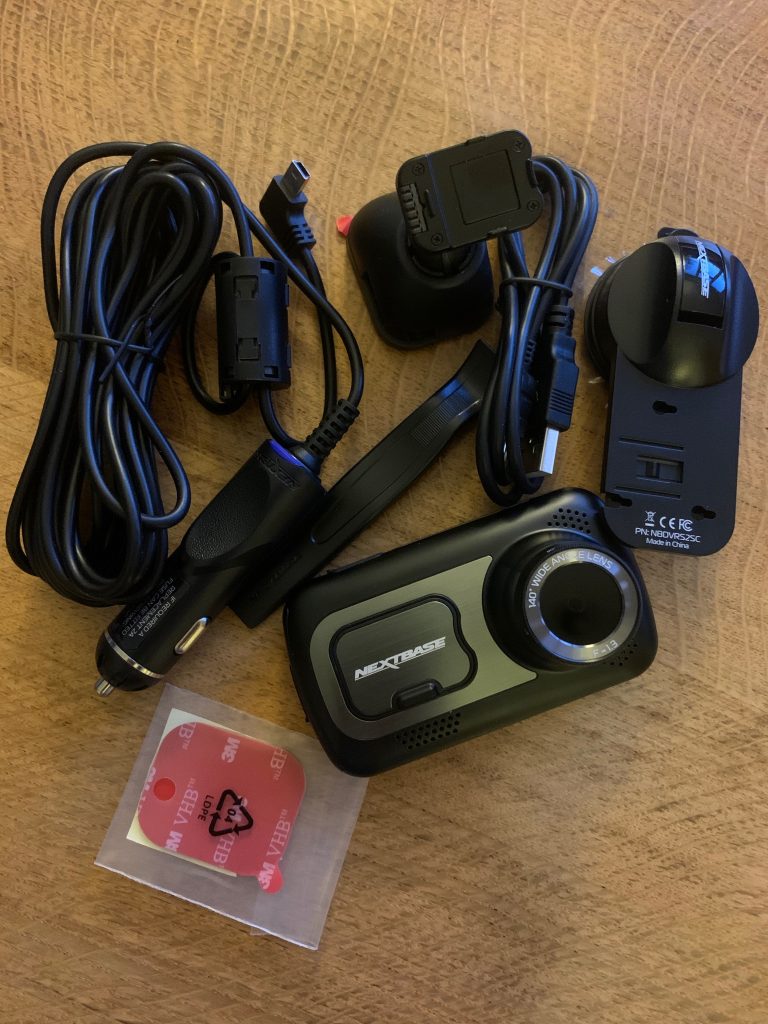 The Nextbase 522GW can currently be found for £119.99 from a few different retailers, down thirty quid from its RRP. This separates it from the bottom end of the market, but if the feature list and quality stack up then that would still make it a bargain.
Those headline features include "Emergency SOS" that judges situations in which you may have become unresponsive and alerts the emergency services to your location along with key personal details such as allergies and blood type. Alexa integration also features for those of you inhabiting that smartphone ecosystem while the fundamentals all seem solid with recording at 1440p/30fps or 1080p/60fps and a 140 degree viewing angle as well as a polarising filter to get rid of glare from the windscreen. After getting the app sorted on my phone, it was only a few moments' work to configure the Emergency SOS (fingers crossed I never have to report on its efficiency). It's tricky to see the use of live view on a linked smart phone when sat in the car, where the very thing it's linked to should remain unseen, and it should be noted that grabbing your footage from the memory card is better achieved directly. Downloading clips to the smartphone app felt impractically slow, stymieing my efforts to grab snippets of banal car chat/attempts to soothe Baby Fork.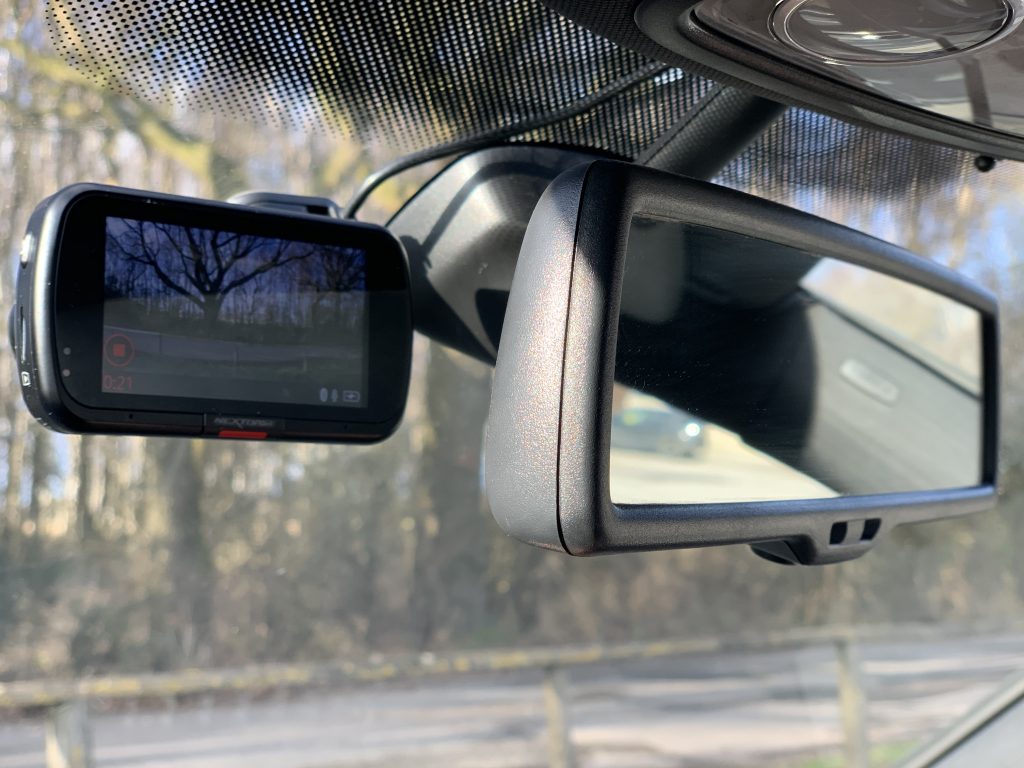 Everything you need to get up and running comes in the box bar a memory card, which is supported up to 128gb. I couldn't countenance the idea of cables snaking through my cabin, so quickly got booked into Halfords to get the thing properly installed and avoid sacrificing a USB socket better employed by my phone. This was a painless experience and good value at £30, the only inconvenience being half an hour mooching around Morrisons.
The installation left the Nextbase 522GW hidden behind the rear view mirror and pleasingly easy to forget about. Any intervention required to get the thing working would render it useless in my wife's hands as would inevitably be skipped. In daily use, it's completely unobtrusive and, while I'm hopeful to never have to use it, the reassurance it's there is certainly a help. The video quality is excellent and the interface doesn't present any barriers to use though does feature a touch of input lag. Getting at the footage on the camera is easy through the app that supports the device.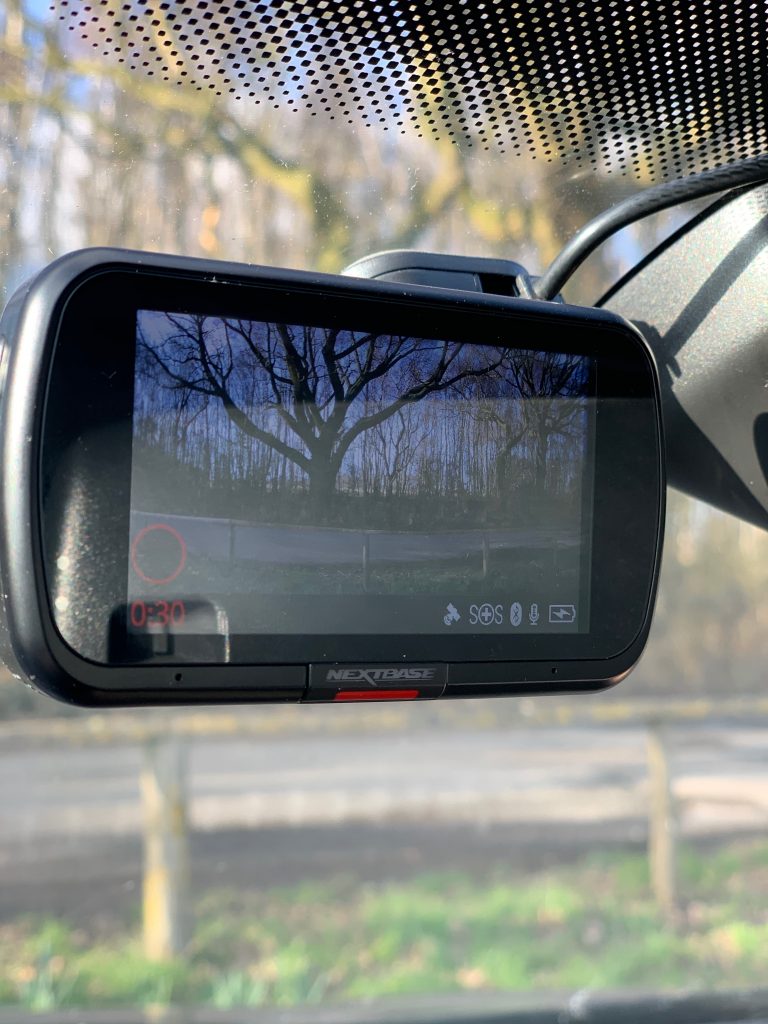 The mounting itself is extremely solid and while I've done little experimentation switching between the suction and adhesive mounts, there's nothing to suggest any undue irritations here. Note that the magnet holding the unit in place is stronger than you might think. I was looking for something to unfasten it from the bracket before I gave it a hard enough yank to remove it. The box also only includes rudimentary instructions to get you up and running, not a problem with the application of a little common sense to get the appropriate document on-line, but something to be aware of if you're a stickler for paper manuals.
In 20+ years of driving, I've never once crashed a car and I very much hope to continue that streak for years to come. The standard of driving I encounter every day very much makes me that feel like that's more of a challenge than it should be, so I'm very happy to endorse the use of a device like this to better establish liability should something untoward happen. I'd certainly spend my money on a Nextbase 522GW and will make sure it remains a feature of my motoring life.
Disclaimer: The Nextbase 522GW was sent without charge for review. No demands were made and opinions are impartial.