Last week I was due to go out for dinner with a good friend who was returning to York for a week and I found myself with several considerations to reconcile into a dinner venue. The friend in question has impeccable credentials when it comes to cooking and eating so obviously I needed to take her somewhere toIppu impress, but I didn't want to risk duplicating any of the York headliners I already knew to be on her hit list for the week. After a bit of deliberation, I landed on the idea of a visit to Ippuku Tea House on the basis of it hitting the right confluence of being independent, interesting, good value and delicious.
Ippuku is a resident of Blake Street, which I gather is to see a mini resurgence in coming months as a few others join the street. It offers a calm refuge from the masses rotating their way through McDonalds, which is geographically close if ideologically distant. Ippuku has been slowly forging its reputation for consistent and fairly priced Japanese over a few years but has been infrequently visited by myself, though occasionally enjoyed by delivery.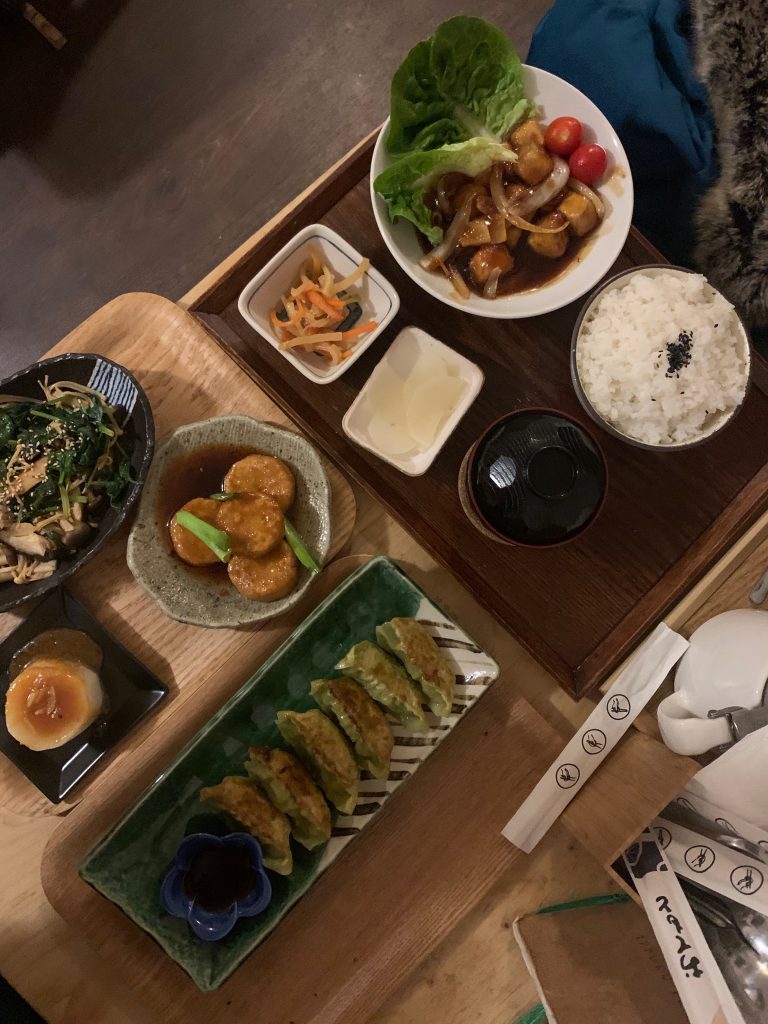 There was a decent buzz around the place when we arrived on a cold Tuesday evening, with enough tables occupied to make me feel relieved to have booked. Service was friendly and efficient while maintaining the balance between speed and giving space to relax into the experience.
Thankfully my friend and I were in agreement about our approach to sharing dishes, so it didn't take long to reel off an order that touched all the parts of the menu we were interested in, though agreeing to skip meat for the evening. We went with 'Shougayaki' from the set dish selection and coupled it with a selection of small dishes.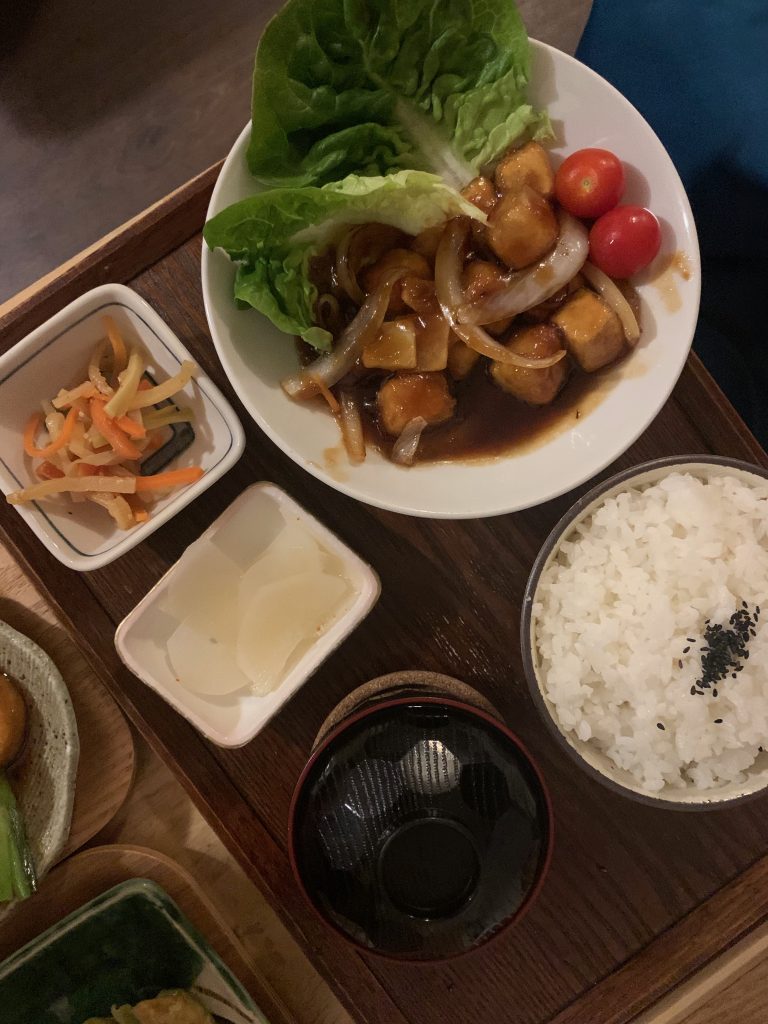 We ordered the Shougayaki with tofu rather than pork and didn't feel like the lack of meat was any kind of deprivation when it arrived. Instead, the tofu was given full licence to show off the dish's balance of ginger, soy and mirin. The dish was completed by steamed rice, pickles, miso soup and the day's vegetable side – kohlrabi in this case. All of this amounted to what would have been a hearty spread for one person, which would only set you back £13, a more than fair price for such well developed dishes and flavours.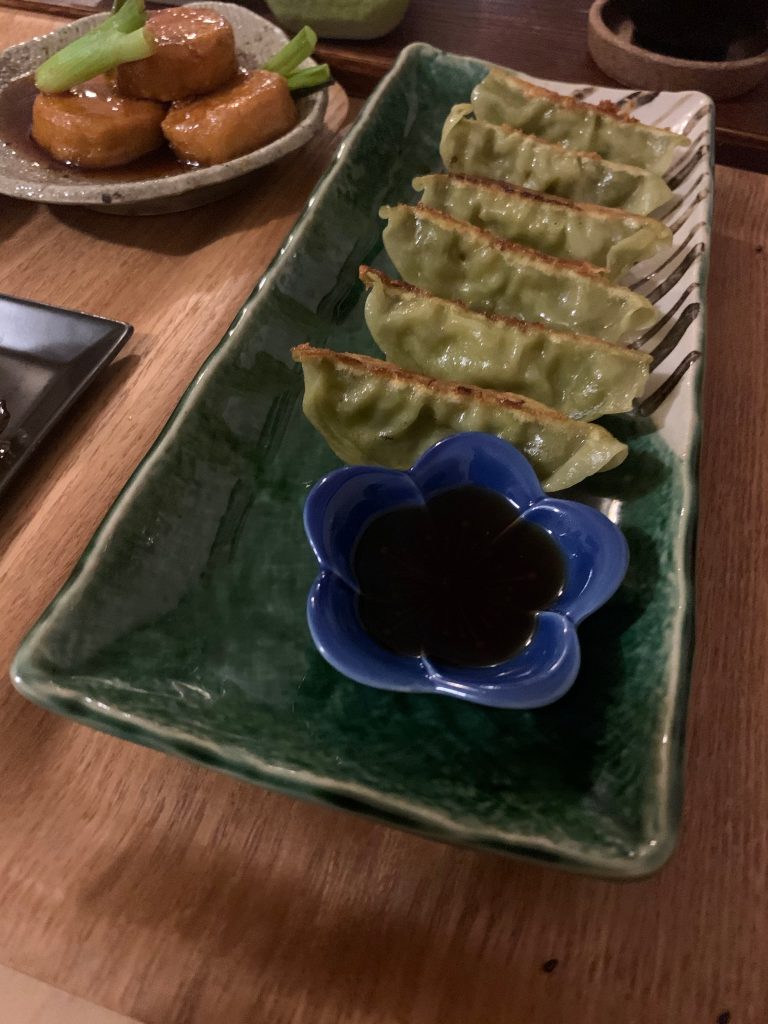 As far as smaller plates, we chose mushroom yuzu stir fry, another presentation of kohlrabi, chickpea teriyaki and vegetable gyoza. Of these the mushrooms were a particular highlight, the citrus of the yuzu shining through without overwhelming the headline ingredient. If either my companion or I had been feeling particularly mercenary this might have provoked issues with sharing. Gyoza were perfectly presented and fried to a good crunch and the kohlrabi delivered a well developed cylinder of flavour to the meal. It'd be unfair to label the chickpea teriyaki a disappointment but it didn't live up to my memory of the dish, being a touch drier than I recalled.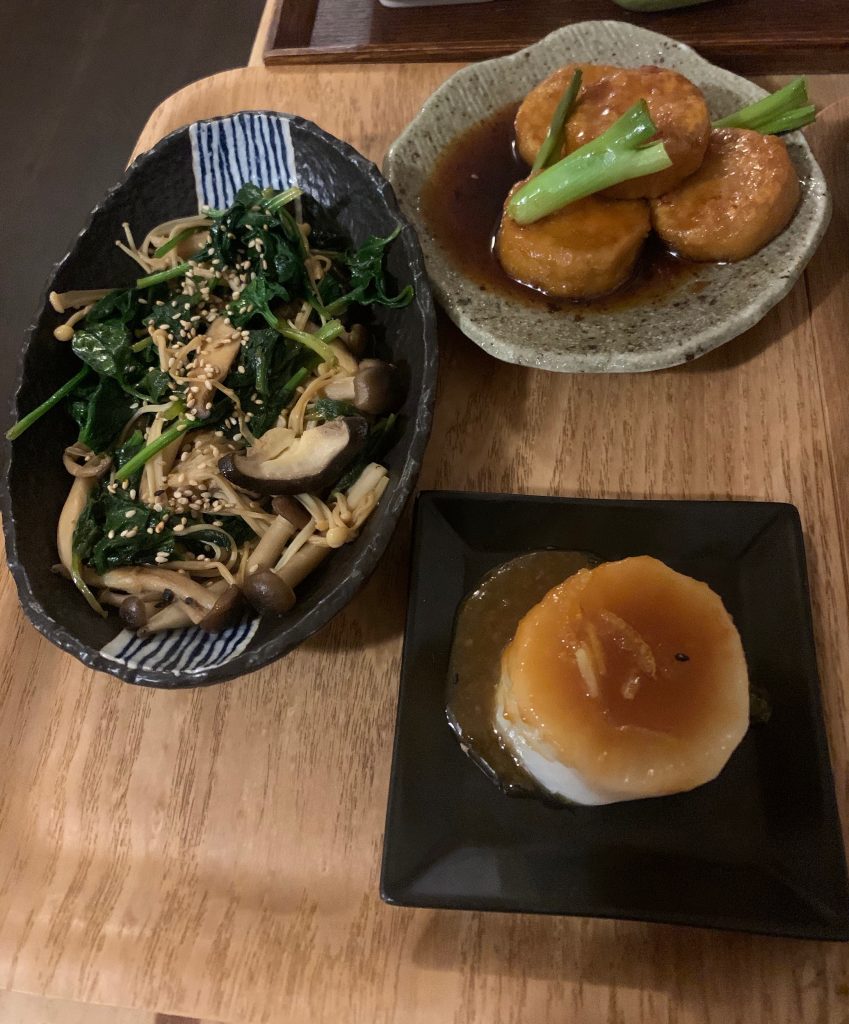 With a drink each, all of this failed to head far North of forty pounds, a number that's hard to pick fault with for a meal in an independent, quality restaurant which makes such a positive contribution to the city's food scene. As far as meeting the criteria for our meal out, that was a resounding success and both of us will be looking into return visits.