Bookings for the York on a Fork Food Tour are now open! You can book through this link but drop me an email to ben@yorkonafork.com if you have any questions that aren't answered below. Happy eating!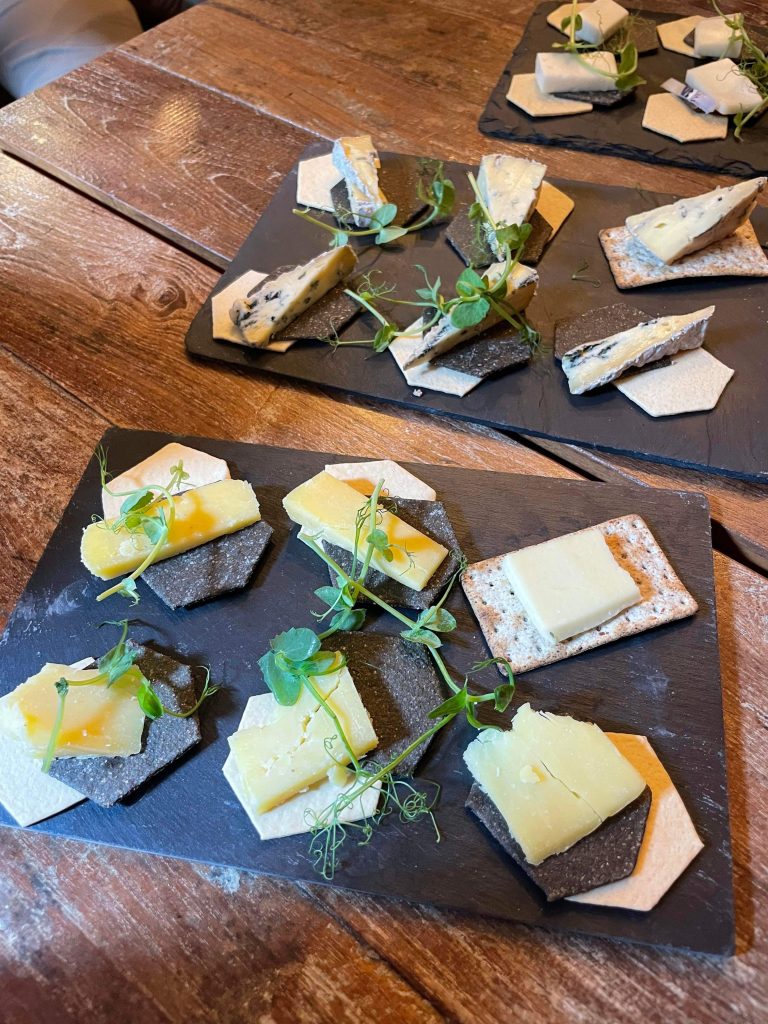 Who are you?
I'm Ben! I founded York on a Fork in 2014 so others could benefit from the amount I was eating out. Since then I've left behind a corporate career in financial services IT and now dedicate my life to the York hospitality scene. As well as running York on a Fork, I work with York Food Festival and York Chocolate Festival and I'm a coordinating Judge for The Guild of Fine Food Great Taste Awards. I've also been featured in Lonely Planet's Experience England book and quoted in The Guardian and The Times, and made appearances on local radio and national TV.
What is it?
A guided walking tour of York that visits a number of independent hospitality businesses to taste the history of York. Over roughly three hours, we'll make six stops at which you'll enjoy food samples of varying sizes and two alcoholic drinks (alternatives available). I'll tell you a little about the history of York on the way round, linking it to the places I've chosen to visit and the food we eat.
How much is it?
£65 per person.
Who's it for?
I've designed this for visitors to York and newcomers to the city, visiting some popular establishments that locals may well be familiar with. If you've lived in York for some time and made a point of exploring its restaurants and culture then you might not find anything new here, but that's not to say you won't be well fed on the way round if you fancy joining me!
Where will we visit?
Starting from outside York Art Gallery, we'll make our way across the city visiting Love Cheese, Drakes Fish & Chips, Shambles Kitchen, York Cocoa Works, Ambiente and The Chopping Block at Walmgate Ale house.
How much will we eat?
If you've an average appetite, I'd expect you to be pretty full by the end – I certainly was! I'd not anticipate needing another big meal after attending.
How far will we walk?
The tour roughly crosses the centre of York within the walls from Museum Square to Walmgate.
What if I have allergies or dietary requirements?
Please let me know at the time of booking so I can inform the businesses we'll visit and make alternative arrangements. Most requirements can be accommodated with some notice. I can't guarantee to offer an alternative if not notified in advance.
Is the tour accessible?
The tour does necessitate walking a reasonable distance. There are two steps into Drakes Fish & Chips and a small step into Ambiente.
Can you accommodate stag/hen do's?
Yes! Drop me a line to discuss a booking.
Can you provide bespoke tours?
Yes! Drop me a line to discuss bespoke tours or tours for corporate entertaining.