I've occasionally pontificated on the assumptions made about restaurants situated within hotels. They seem to be inevitably seen purely as an adjunct to the hotel rather than a destination in their own right, an unearned slight that I've seen unfairly impact on the trade of some superb restaurants. Grantley Hall is a luxury destination that opened last year and has taken a novel approach to this potential issue by opening several restaurants in its grounds, each with its own identity, including EightyEight at Grantley Hall.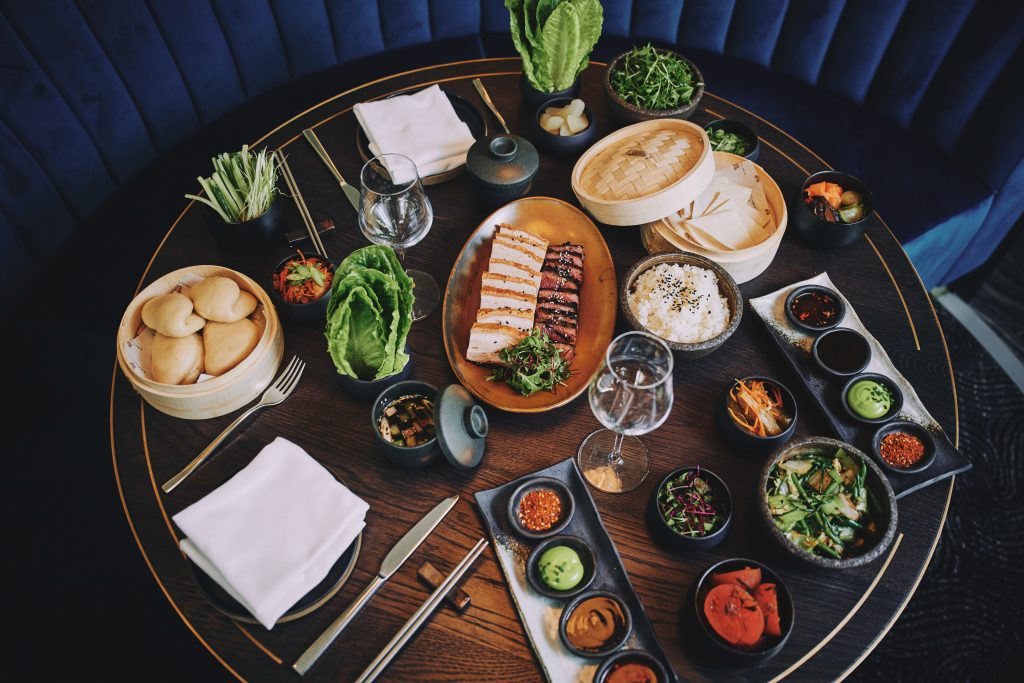 That might sound counter-intuitive but actually there are plenty of benefits, offering further incentives to extend one's stay and the opportunity to offer different reasons for the local community to visit. One of these restaurants is EightyEight at Grantley Hall, described as a Pan-Asian bar and restaurant blending Yorkshire produce with "far Eastern flavours". I recently made my way toward Ripon for a look at their take on Sunday lunch.
While it might be an important part of the wider Grantley offering, EightyEight very much has its own identity, it may be on the same site but it feels as unique as any restaurant I've visited. The branding and welcome are as slick and well resolved as you'd expect from anything associated with Grantley, though a step removed from the main hotel to strengthen that sense of identity. The group I was with were greeted by striking cocktails and mocktails on arrival, though I somewhat churlishly felt the need to top up the morning's caffeine ration with a coffee. After getting to know the surroundings, we descended to a strikingly subterranean dining room to take our table, at which we would discover just how this fusion of produce and flavour would be presented.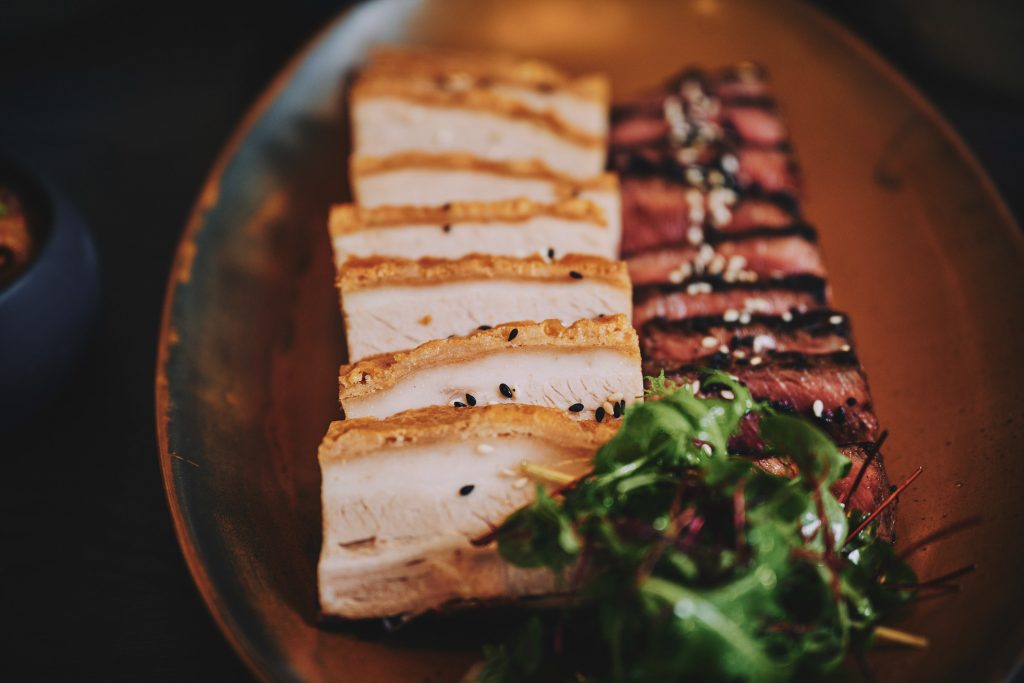 Sunday lunches are all about spending time together to share the previous week's successes and the following week's concerns and opportunities; to reflect this, EightyEight has themed their Sunday offering as Sharers which are intended to bring people together in just that manner. The menu offers a selection of duck, beef and pork dishes that all come with a selection of sides for a table to assemble as they see fit into pancakes or bao buns.
It didn't take long for the table to be heavily populated with food. Shanghai Style Goosnargh duckling, Pork Belly "Sui Yuk" (slow roasted) and Bulgogi Beef all featured along with ample sides. Pickled vegetables, compressed tomato, kimchi and a range of soups featured along with the usual range of cucumber, spring onions and so on to pack out our buns. A generous bowl of well seasoned, sticky rice completed the scene along with dipping sauces and soups that merrily broke up the textures and flavours of the meal.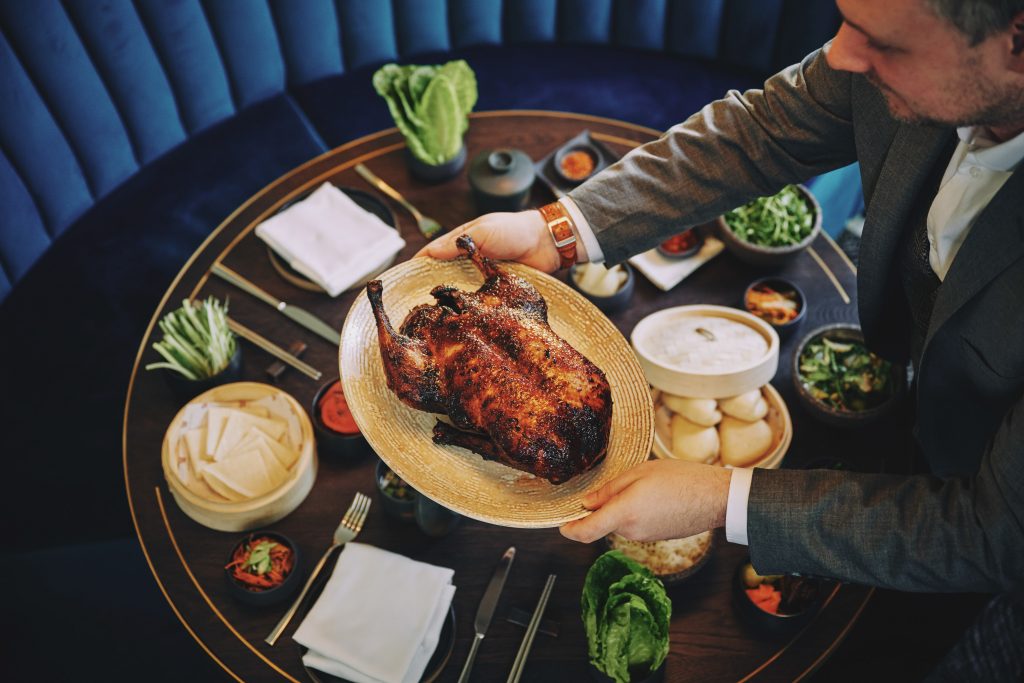 That aspiration to pair quality Yorkshire produce with Eastern flavours was well realised across all of these dishes but the real star was a menu option that took it a step further, presenting the table with a whole cornfed Goosnargh duck to enjoy. This was a real show stopper that would definitely be the focus of a return visit for me. It presented a real sense of occasion and the kind of visual focus that carving a roast at home allows. It should be noted that the lack of a vegetarian option on the menu feels a little jarring given the contenting popularity of veggie and vegan diets that show no sign of slowing down.
We finished with a sharing dessert that sat in the centre of the table giving us the chance to show competitive levels of politeness in not overstepping each other's boundaries. This heap of meringue, banana, caramel and chocolate carried on encouraging us to interact with one another while we evenly divided the spoils.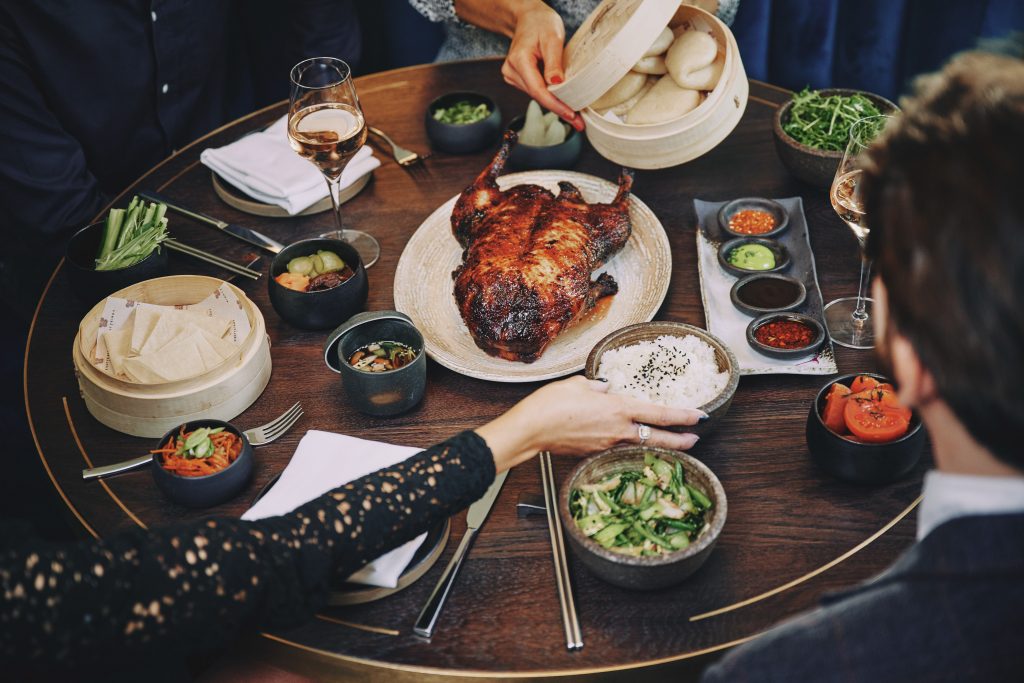 EightyEight makes a great contribution to the wider Grantley Hall estate on the evidence of this meal. The cooking evidenced a deft touch with strong flavours and the concept delivered on the promise of encouraging sharing through food. The care and attention lavished on every element of Grantley Hall is brightly reflected here and leaves little chance of it falling into anonymity as a "restaurant hotel".
Disclaimer: No charge was made for this press meal. Opinions are impartial.