York may be defined by its history but it's never constrained by it. There's always something new to enjoy but it's always got a fantastic historic backdrop. This is a narrative that The Old House York ties into neatly from its home on Petergate. Prior to its current occupation, this building was home to the short-lived Wagyu Bar & Grill after a period of emptiness but before that was York's branch of Strada, which I seem to recall holding its own in its day, a saltimbocca sticking in the mind.
The Old House York is a venture linked to reputed street food and catering operation Shoot The Bull who also operate a venue called The Old House in Hull. The demise of The Wagyu Bar & Grill presented an opportunity to bring this brand to York and give this building an exciting new occupant. The front of the building, easily visible from the street through a large expanse of glass, acts as the main restaurant space through which one can access a more casual bar area, that I'd found very welcoming when I called by a few days before we were booked in for this meal. Don't be put off by the restaurant facade though if you're just after a drink; it's a personable and relaxing place to while away time.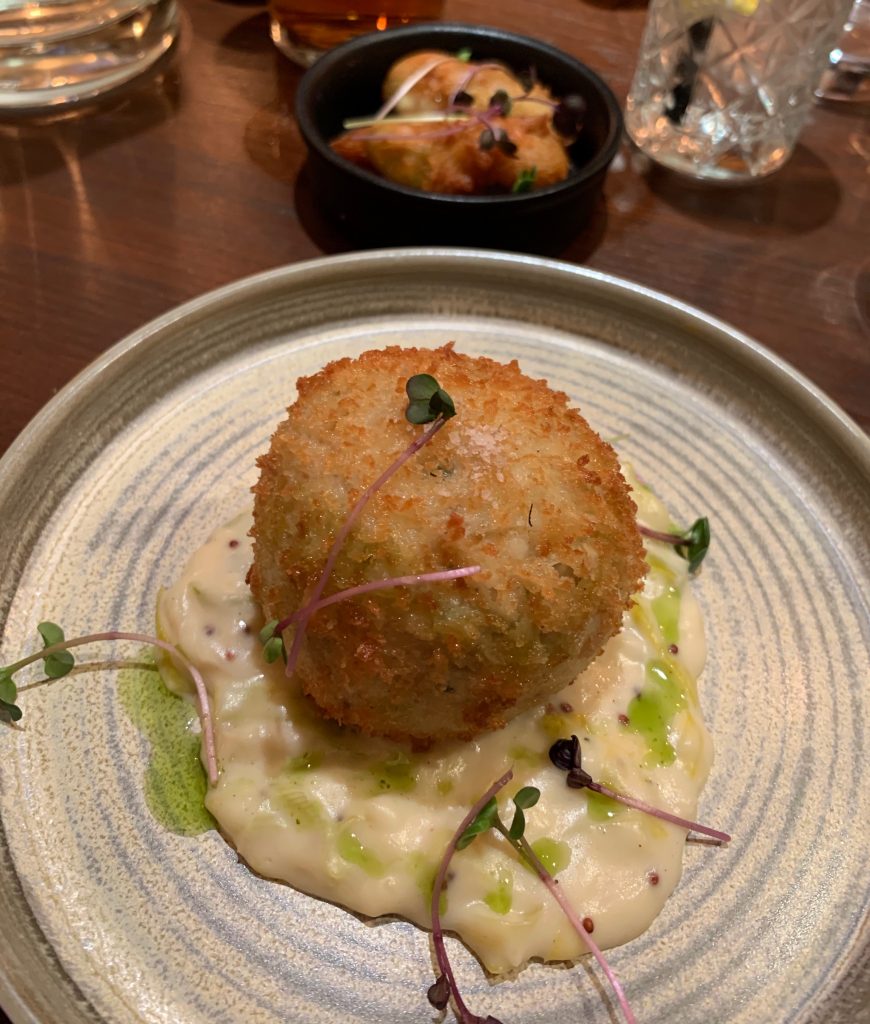 There was a nice buzz around The Old House York on the Saturday we went with pretty much every table apparently booked. The dining space isn't overcrowded with tables, as can often be the case; other diners close enough to contribute to the atmosphere, but not the conversation. The restaurant menu is lengthy and varied enough to form the basis of some involved decision making with some interesting produce listed. There's also a bar menu with a selection of small plates and burgers for a more casual experience.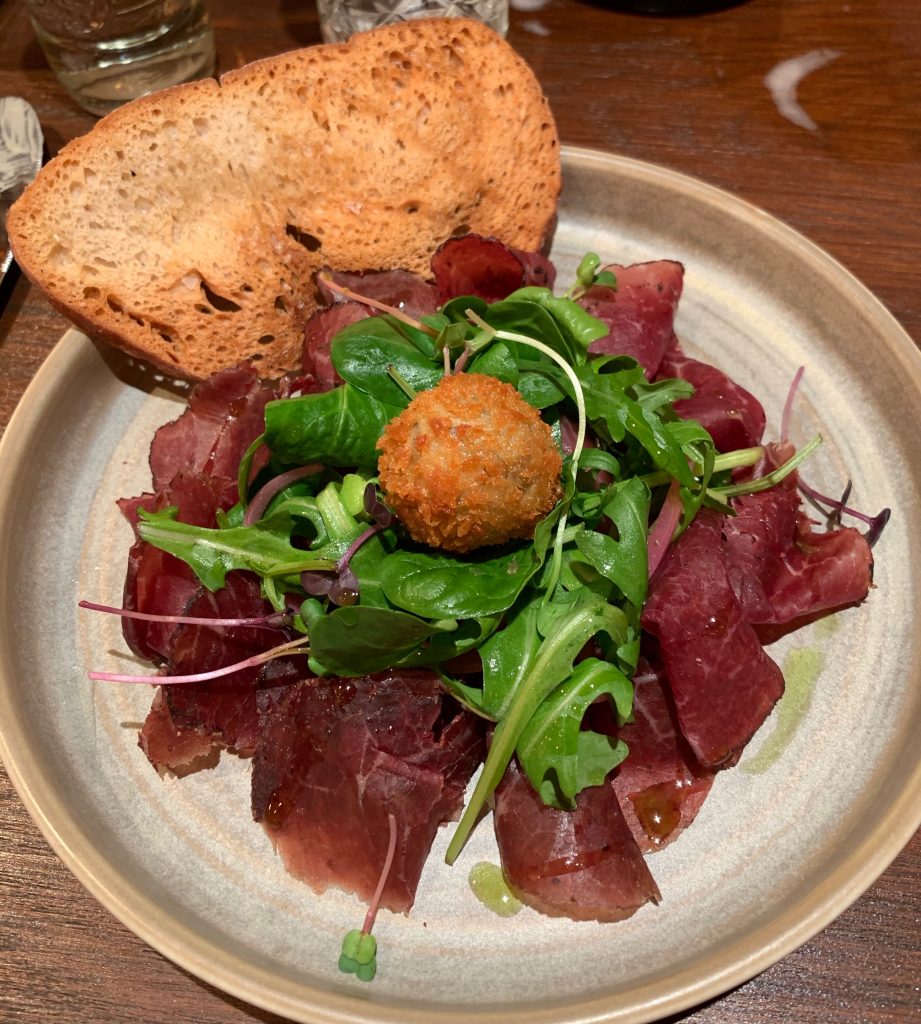 Obviously I'd gone through the menu in detail prior to visiting, so ordering was a typically brisk affair with haddock scotch egg and Wagyu Bresaola first to be requested along with a couple of deep fried pickles to snack on. Scotch egg will always be a bit of a banana skin of a dish but this was an assured example, lighter than a meat version and with a soft yolk, and there was also a decent amount of haddock to enjoy with the creamed leeks. I was concerned that this would fall into the old fish cake trap of being bulked out with too much potato, but there was no sense of a lacking budget on this plate. The other starter of Wagyu Breseaola was equally generous and well developed with a blue cheese bonbon to shoot some salt through the plate. A light salad separated those elements without inundating the plate with redundant leaves and the meat remained the star attraction of this round with an abundance of flavour to go with its delicate texture. Those fried pickles made a satisfying few extra crunches of flavour too and would make a standard setting bar snack.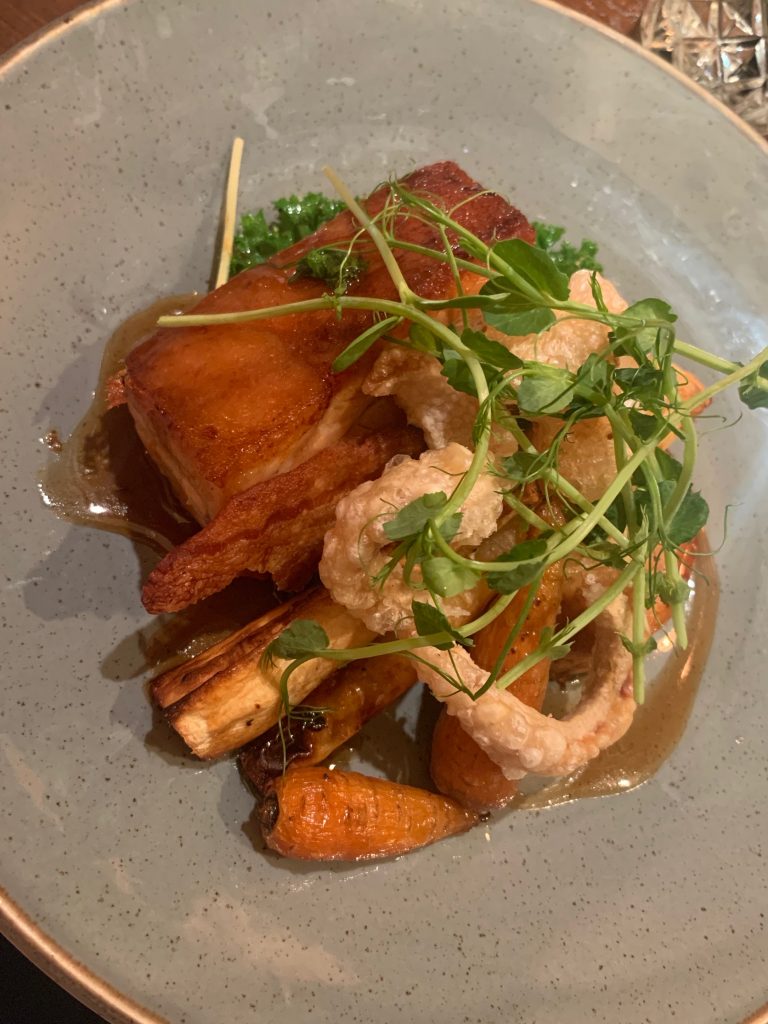 The main that I'd had an eye on was a game and chicken suet pudding, though the season dictated that it become a chicken and mushroom pie. Suet is all too scarcely seen, so there was no need to change course. The other main to make it through this tough decision was the 36 hour pork belly about which I'd heard good things. The chicken suet pudding did everything I hoped for, providing ample comfort and a real sense of indulgence without recourse to stodge or undue heft. The pork showed an equal lightness of touch and justification of that 36 hour investment, the meat yielding great globs of flavour and improbable softness. Swirls of crackling shattered satisfyingly in the mouth and while the dreaded pea shoot garnish made an appearance, it was only minimally invasive. Neither were the vegetable accompaniments with both of these dishes to be overshadowed, with carrot, parsnip and kale making a strong showing and given every chance to shine.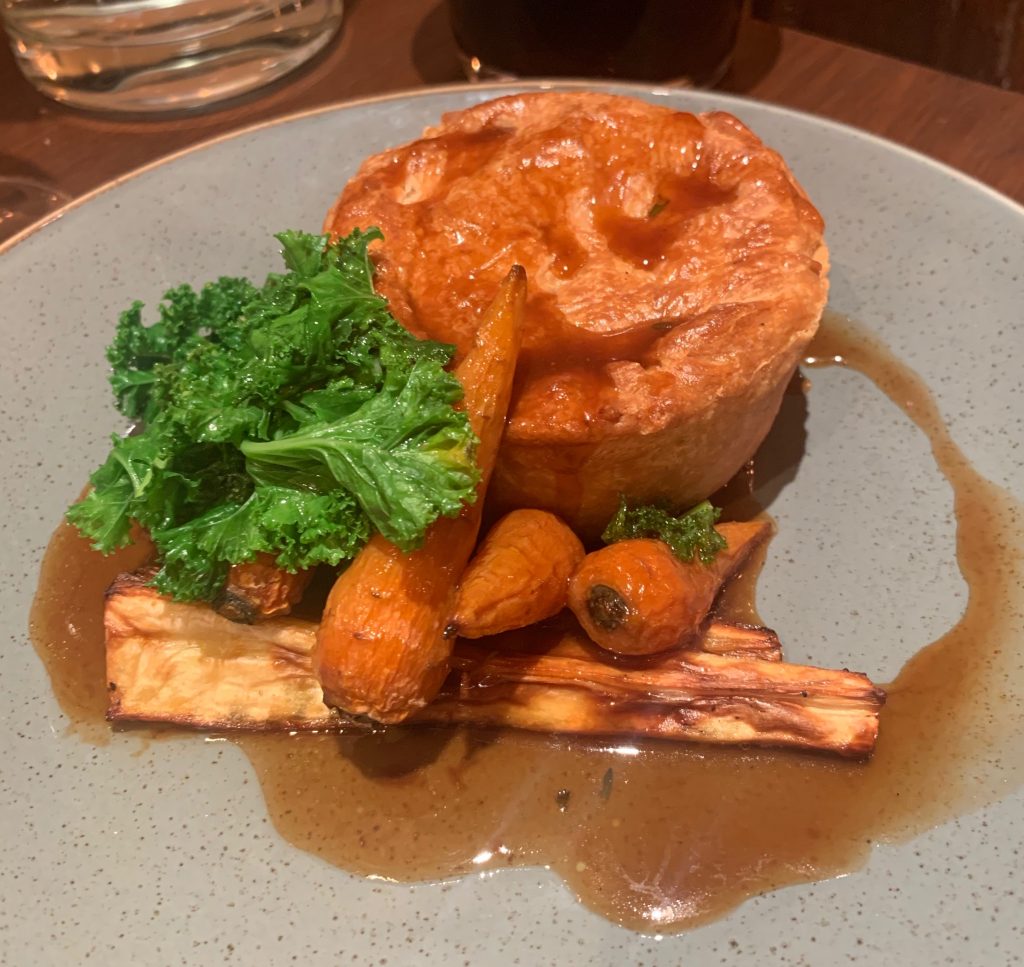 To round off the experience, we chose creme brûlée and beignets. The latter were delightfully light fluffs of deep fried satisfaction with caramel sauce and ice cream, though the brûlée was taken a bit too far, with the sugar top burnt to a touch of bitterness. While I didn't mind the hint of black treacle that gave, it wasn't what I expected and could well have been construed as a disappointment.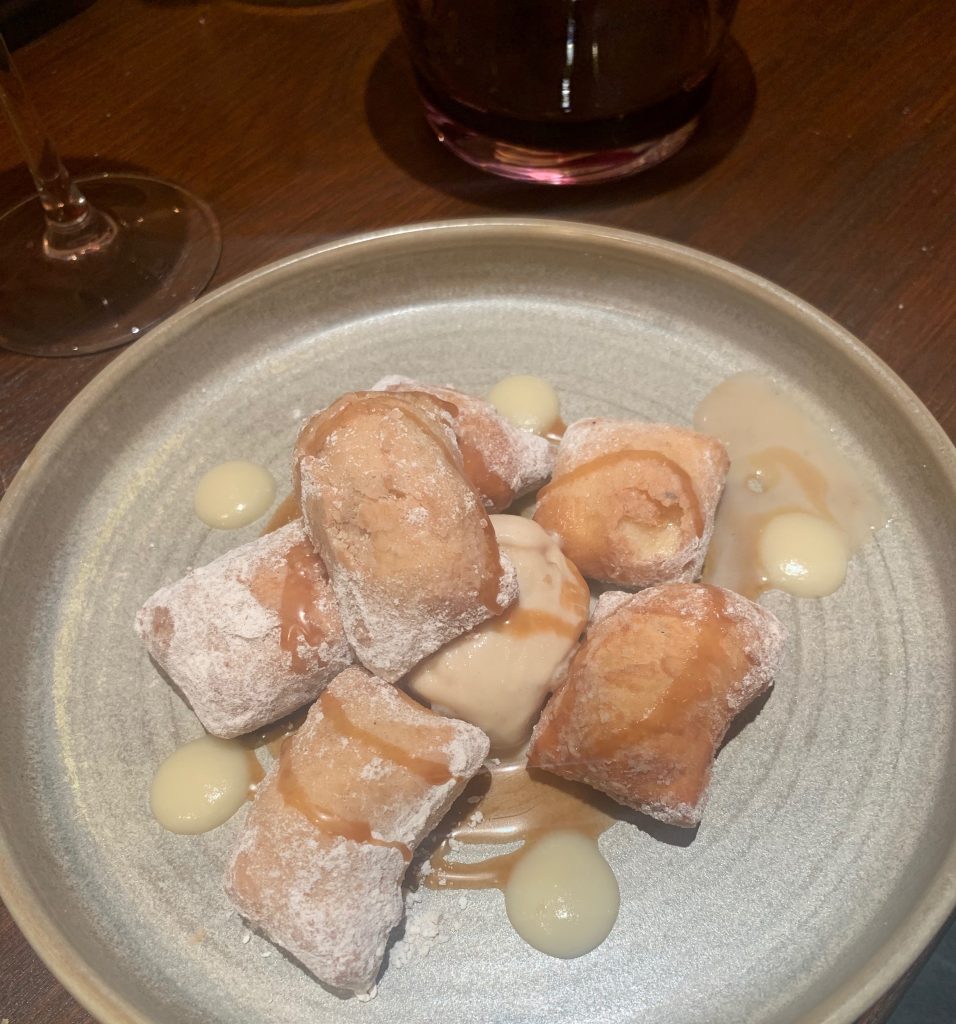 There were a couple of mis-steps with service during our visit though these were quickly rectified, cutlery and drinks reappearing with a slight nudge, which seemed to be amplified in the experience of a friend who happened to be dining there on the same night with a large party. I'm happy to write these off as minor annoyances in the early days of a notable addition to the food scene in York. The vast majority of the food was distinctive, well developed and memorably delicious while the environment was a buzzing spot to relax into. The Old House York might have inherited a sense of history from its location but it's very much looking to the future of the food scene in York. I'm looking forward to watching it continue to find its feet.
Disclaimer: No charge was made for this meal. Opinions are impartial.