Assumptions about what's impossible have been blown away in the last 12 months. Roll out a newly developed vaccine in double quick time? Sure. Find the cash to pay huge swathes of the country to stay at home for a year? No worries. Get the general public to buy into avoiding personal contact with their loved ones? Okey doke. Open a new hospitality business in the midst of a global pandemic characterised by unprecedented restrictions on personal movement and business freedoms? Erm…..maybe that's pushing it. Whatever has been achieved against the difficult backdrop of the pandemic, it's been a desperate year for hospitality that would take a lot of bravery to open a new business. Risk can bring reward though so Impossible York has set out to prove that they can make the Impossible very much possible by taking over the former Carluccio's & Terry's premises on St Helen's Square with bold plans.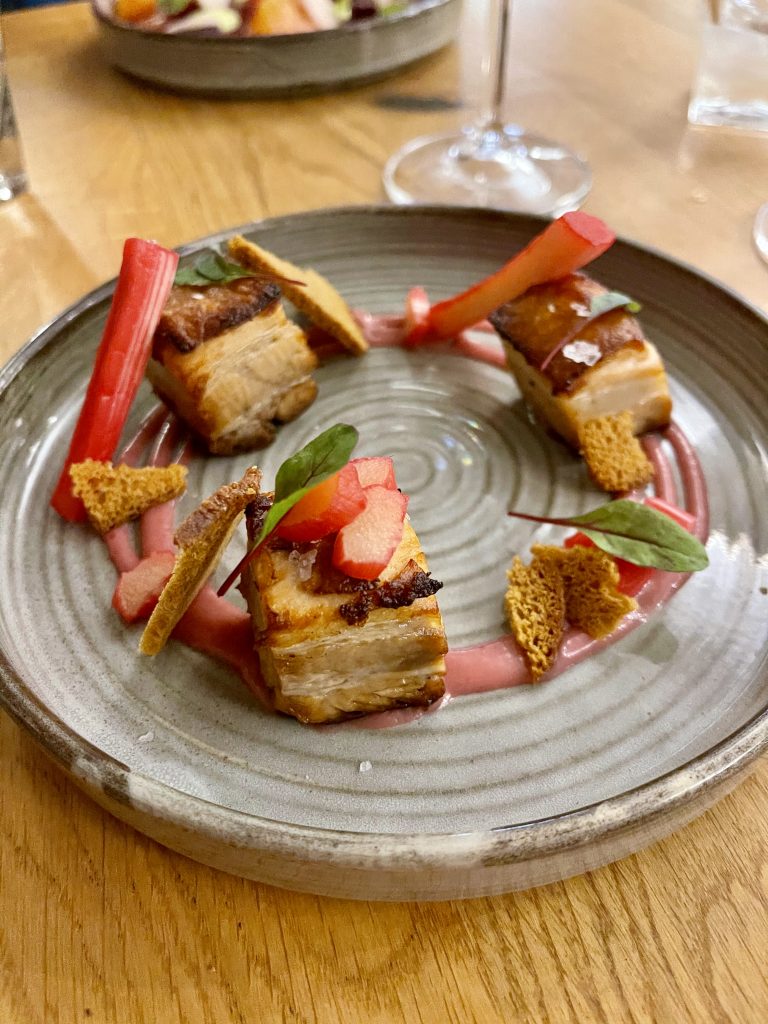 Many in York will be familiar with this landmark building as home to Carluccio's for the last few years as well as Terry's in previous years, though I think that predates my residence in the city and I better recall it being home to Swarovski. Impossible Wonderbar and Tearooms is a bold, ambitious and fresh venture for York that takes that Carluccio's space as a starting point and has plans to expand both sideways to the neighbouring former Lloyds Bank building and upwards onto its roof. In time it will house a Speakeasy, a Whiskey lounge, 2 rooftop terraces and a £3m hotel featuring another new restaurant… As I say, bold and ambitious! For the moment though, the focus is on The Impossible Bar, to which I was very happy to pay a visit and investigate.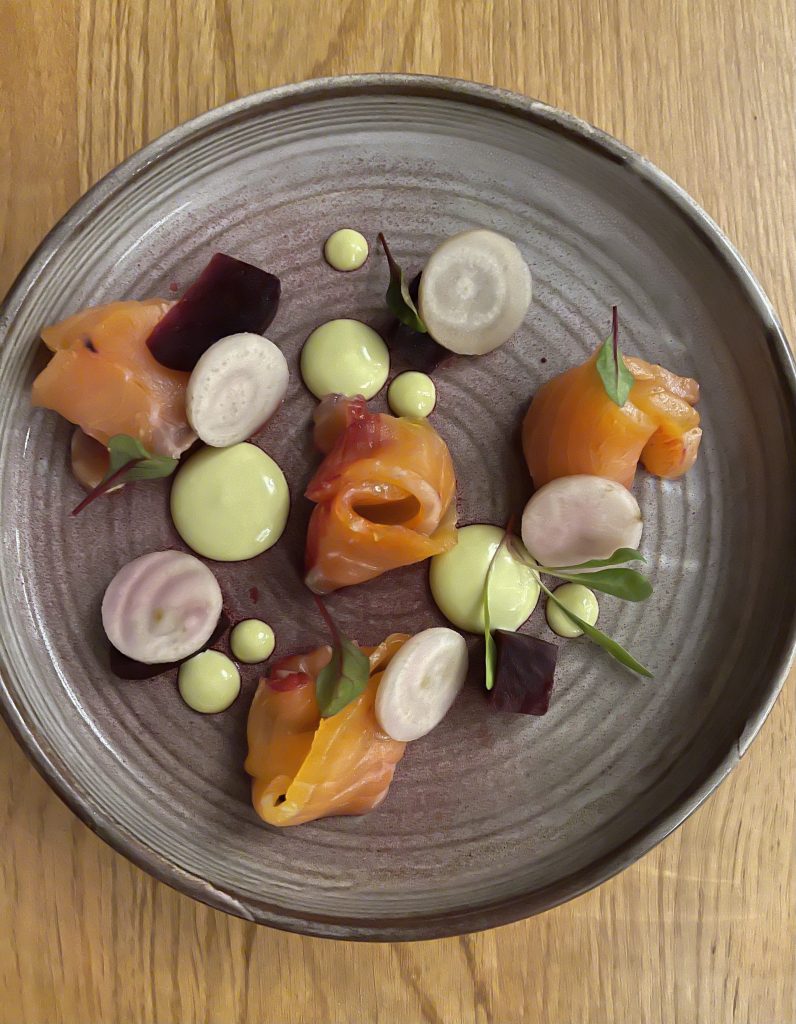 There was a real buzz on arrival at Impossible York with plenty of groups enjoying the recently restored freedom to eat indoors in restaurants, all the more excited given the monsoon conditions we were subjected to on the way! We were quickly seated at a table with a view of the bar and door, always handy for a spot of people watching. The menu features a smattering of a la carte main courses along with a few burgers, steaks and sharers to choose from as well as small plates that we pushed into use as starters. Pork belly and salmon gravadlax tickled our fancy first, after our order took a touch of clarification thanks to the masks muffling effects that we're all getting used to in a noisy environment. Service was prompt and friendly, facilitating the arrival of our first dishes quickly. Cubes of pork belly made a pact with presentations of rhubarb to start the meal strongly, with the pork showing confident cooking to reach its full potential. The salmon was served with pickled beetroot and mayonnaise with a good shot of dill pushed into it, prettily presented to round off an excellent brace of dishes to start the meal.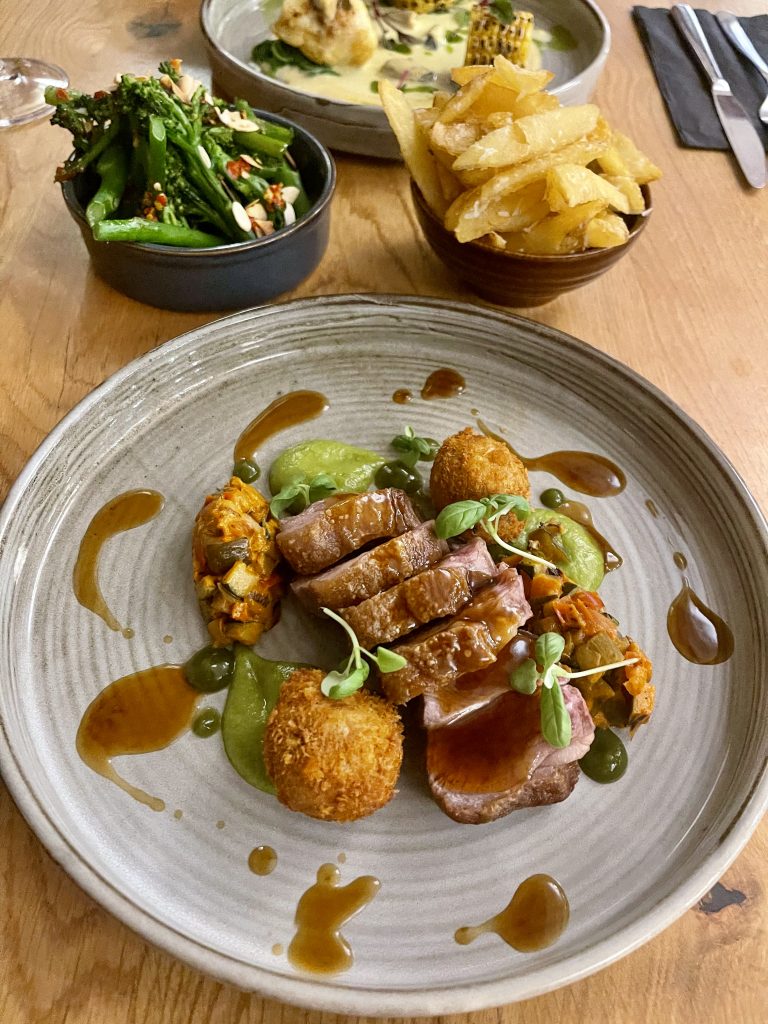 Main courses featuring lamb and monkfish were soon in front of us and the focus of continued enjoyment. The lamb rump was appropriately seasoned and left just pink enough while the accompanying lamb croquettes were tender and not dried out as can be the peril here. Ratatouille and basil finished off that dish nicely while a hearty portion of monkfish was presented atop a chunk of sweetcorn that had benefited from a good blowtorching. With a mussel sauce wrapped around it and a sharp bit of chive oil to split a bit of sharpness into it, this was another well presented and enjoyable dish. We wrapped things up with a thematically correct, for the building, gold chocolate dome that carried on the series of nicely presented plates of food and finished things off to good effect.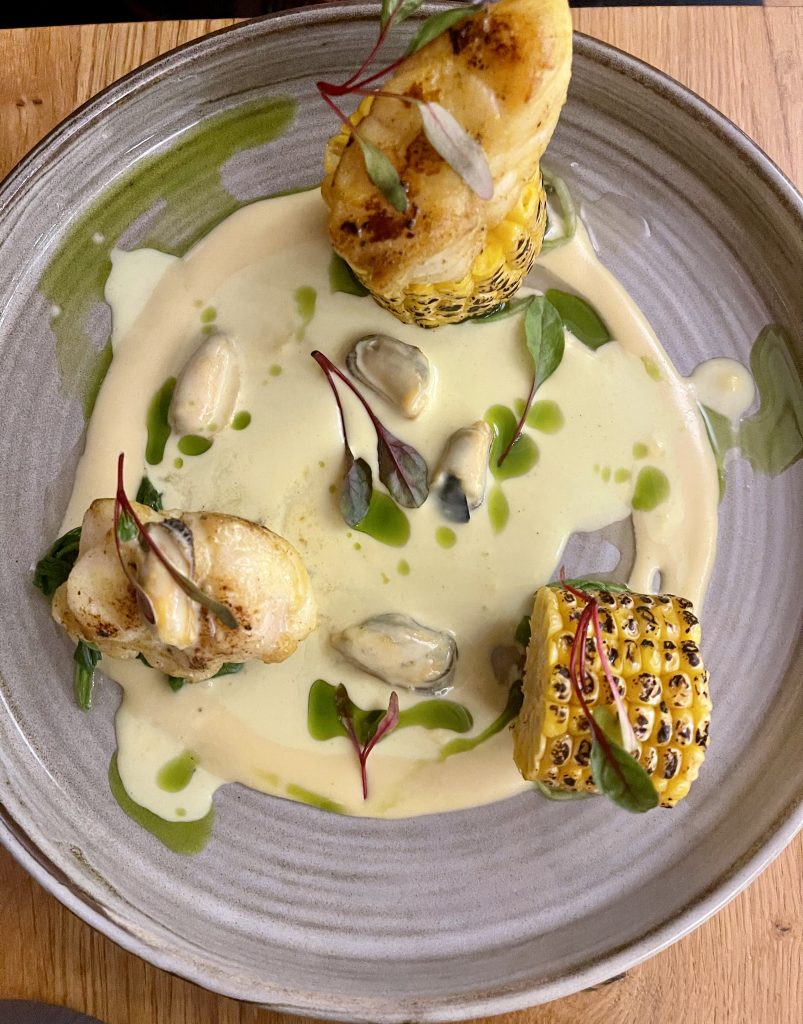 It might feel like the definition of impossible has been stretched over the last year and certainly it's felt impossible for the hospitality industry at times, so it feels remarkably positive and encouraging to see Impossible standing up and doing what many would have presumed impossible six months ago. I can see York being very well placed to take advantage of domestic tourism in 2021 and fresh venues such as Impossible will only add to its appeal. It's going to be fun watching their progress as these bold plans come to fruition in the coming months.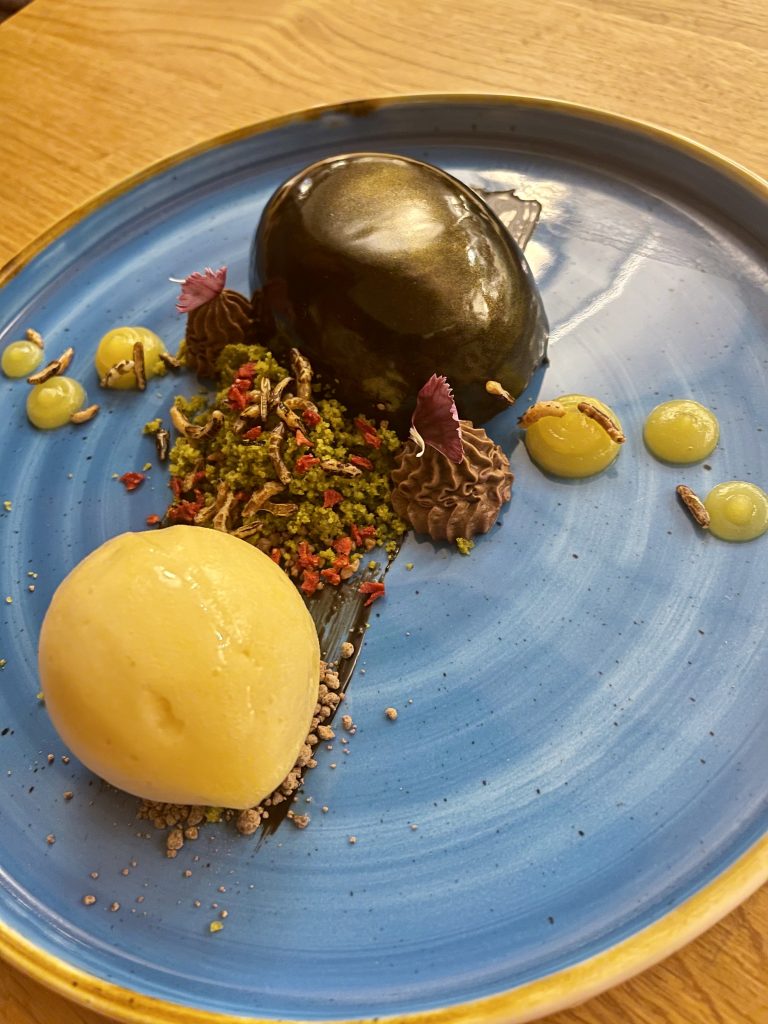 Disclaimer: Meal provided for PR purposes, no charge made.