It's not exactly a secret that the North of England is packed with some fantastic food producers. From pasta to seaweed via cheese and veg' there's a huge variety of world class produce to get stuck into both literally and metaphorically. If you take as much pleasure from food as I do then it's no hardship to get into a bit of hunter-gathering to source the best of it, though anything that broadens the reach of these producers is just fine with me which is where Cooks Larder comes in.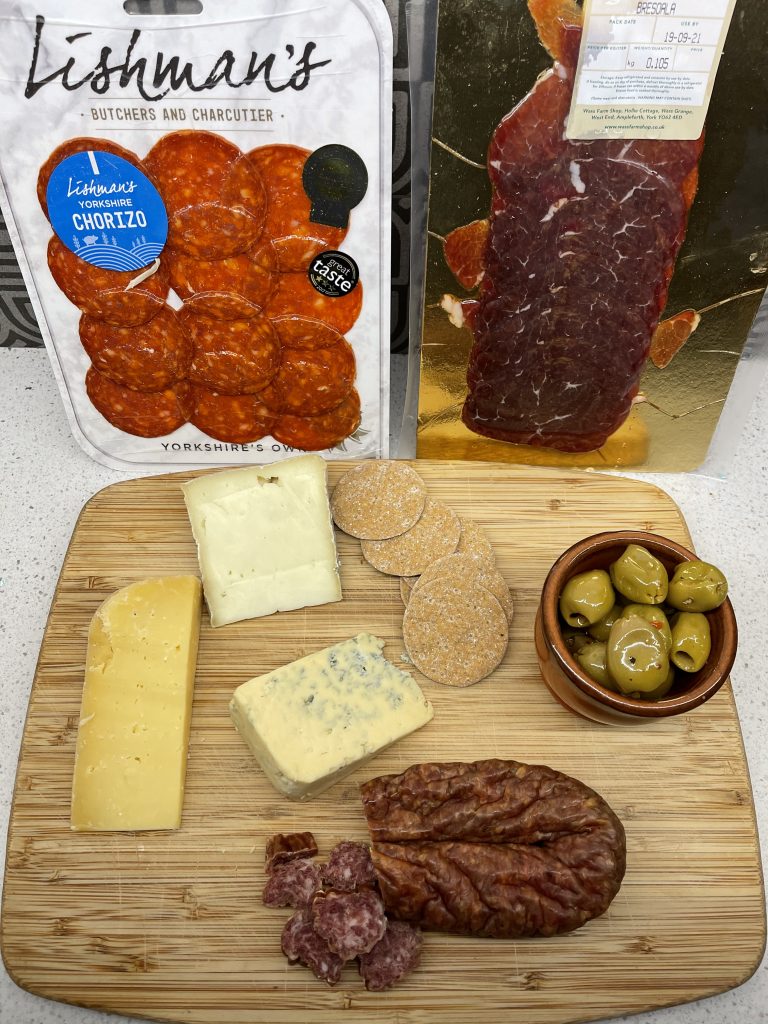 Cooks Larder is a new venture from a couple in Kirkbymoorside who, on arriving back in the UK after a period in Sydney, have set about increasing accessibility to the multitude of tremendous producers resident in our region through a new service – The Cooks Larder. The Cooks Larder brings together a range of those suppliers under one ordering and delivery system, broadening the reach of some suppliers at a stroke and with the stated aim of encouraging sustainable, regional trade. Delivery is free for orders over £30 (though there's no minimum order) and available to Ryedale, York, Scarborough, Thirsk and Harrogate.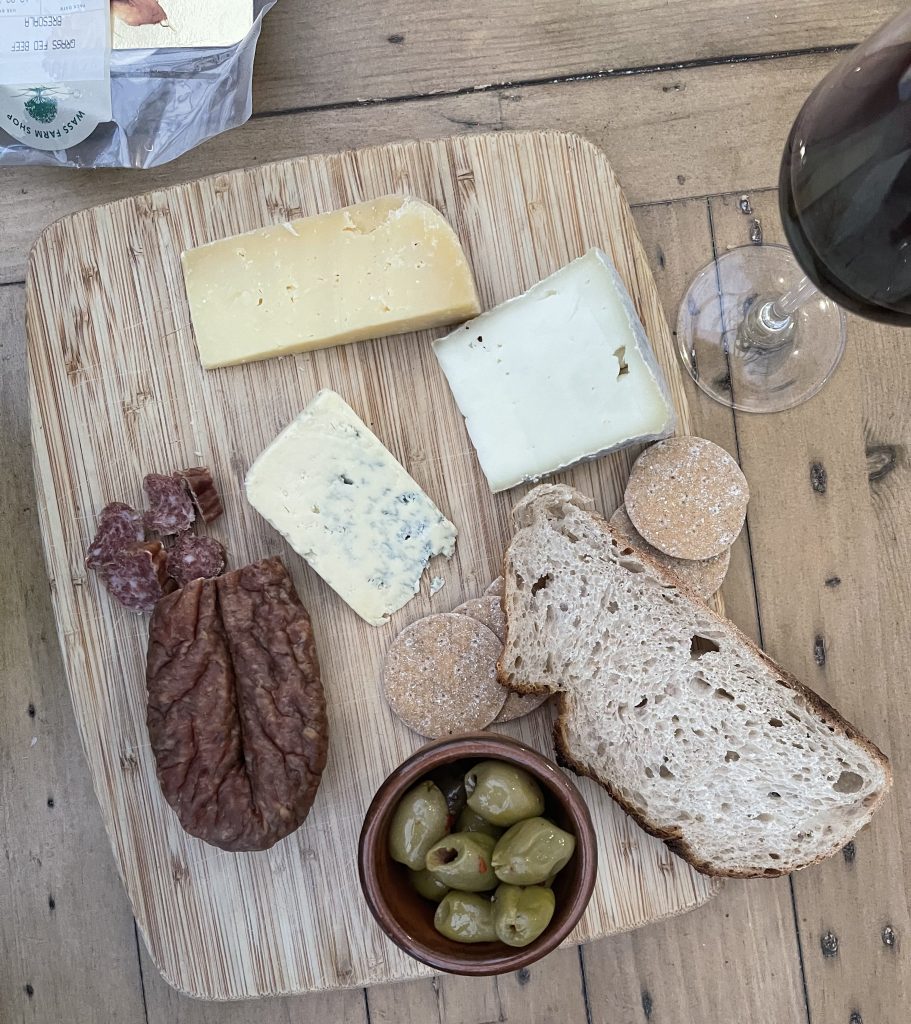 The selection of suppliers reads like a roll-call of many of my favourite producers in the region so it was certainly no hardship to accept a sample of the Cooks Larder cheese & charcuterie board. Headlined with cheese from The Courtyard Dairy and charcuterie from Lishmans and Wass Farm Shop while Peter's Yard crackers play a supporting role along with some top quality olives. Lightly smokey bresaola and fennel laced pork sausage flew the flag for Wass while Yorkshire chorizo from Lishmans was delicious enough to make stringing it out to more than one sitting a challenge. Courtyard Dairy cheeses should need no introduction to anyone in love with good food and the quality here does nothing to undermine their unimpeachable reputation. For those less familiar the selection here of Devon Blue, Yorkshire Pecorino and Old Winchester are a great way to get acquainted with this fantastic business. Delicious fresh olives with a decent hint of chilli finished off the generous selection for 2, which in actuality made up a few light meals of grazing with some slices of decent bread to pad it out.
Anything that widens access to good food producers in the North of England is just fine by me and the suppliers available from The Cooks Larder includes many of my favourites with easy access to store cupboard staples as well treats and more indulgent offerings. I'll certainly be placing further orders to take advantage of the combination of convenience and quality that they've come up with.
(Disclaimer – product sent for PR purposes)