Being a restaurant inside another business such as a hotel or department store can be a bit of a tough gig. There's an underlying assumption that if you're a 'business in a business' then you're something of an afterthought, leading to restaurants in hotels and so on being unfairly overlooked in some cases. The latest business in York to run the risk of being unfairly overlooked on that basis is now open in Fenwick department store on Coppergate in the form of Cafe 21 York. This is a sister restaurant to another site in the Newcastle Fenwick and is operated by the highly regarded 21 Hospitality Group which also includes The Broad Chare in Newcastle, who I can confirm from personal experience, serve a cracking pint.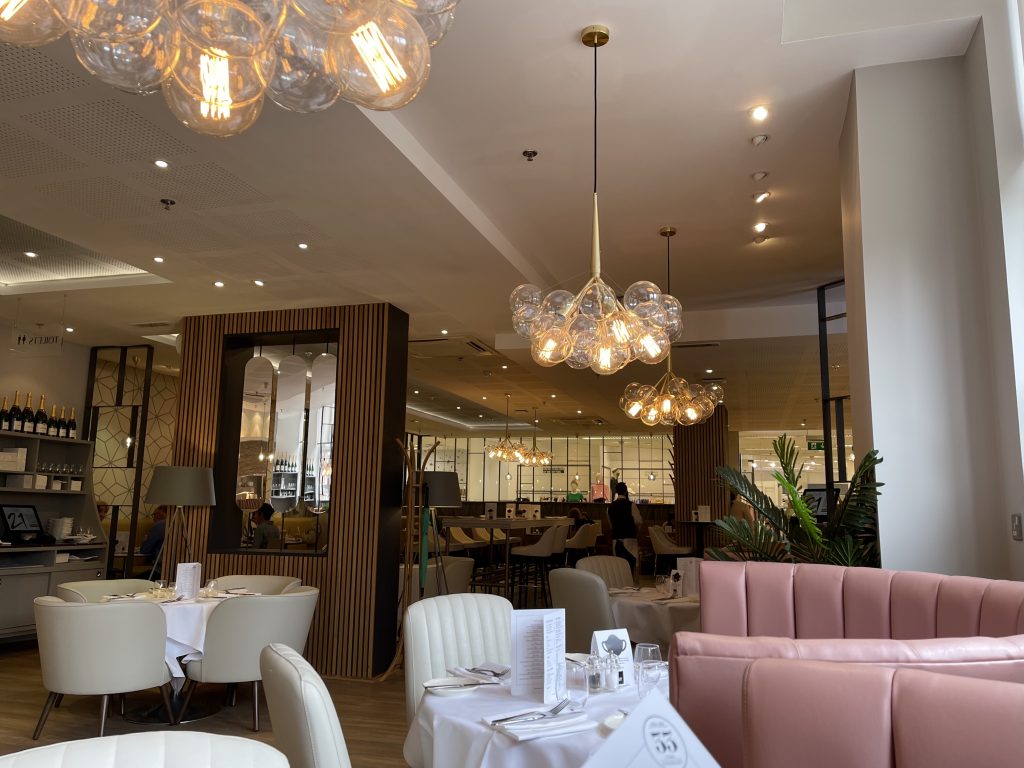 It's been a few years since I've been in Fenwick (nothing personal, I just don't shop much) so it felt like it had been subject to some degree of titivation since my last visit but it didn't take long to get my bearings and find my way to Cafe 21 York on the first floor. This space was previously occupied by Carluccio's, and presumably someone else subsequently, but was unfamiliar to me. It's tucked neatly away from the shop floor and effectively isolated to remove any sense of sitting amongst shoppers, with neatly presented white linen omnipresent amongst appropriately classy decor befitting the nature of Fenwick York. Along with Brunch, Sunday and Fixed priced menus there's an a la carte menu that ticks off enough variety to intrigue while also alighting on some nicely crowd pleasing options that we quickly got working on.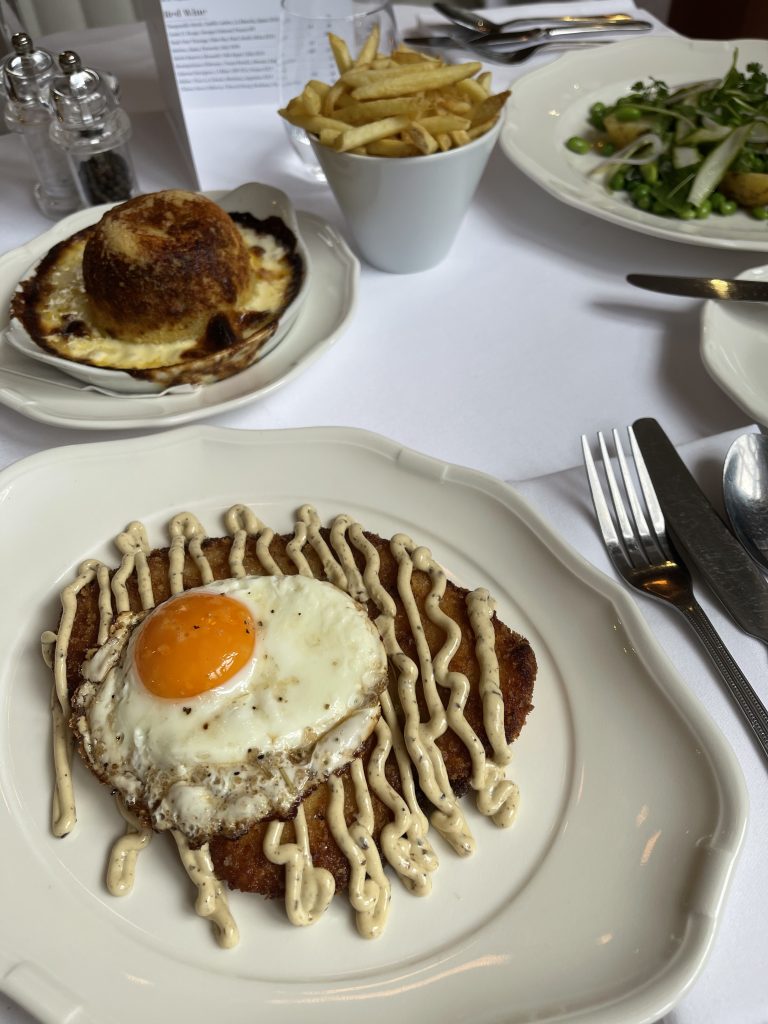 We picked a selection of dishes from the A la carte menu and asked for them to arrive as and when they were ready so we could share and graze at our leisure, something the friendly staff were more than happy to accommodate though their options that would be perfectly well suited to make up starters and mains if that's your preference. We made a start with a light spring vegetable salad that featured asparagus, Jersey royals and peas along with heaps of refreshing mint and delicate loops of onion, then moved onto a chicken schnitzel with duck egg and truffle mayo. This did a great job of navigating numerous threats to its quality, treading the line between crispy breadcrumbs and tender interior admirably while truffle was present enough to justify headlining without taking over too aggressively.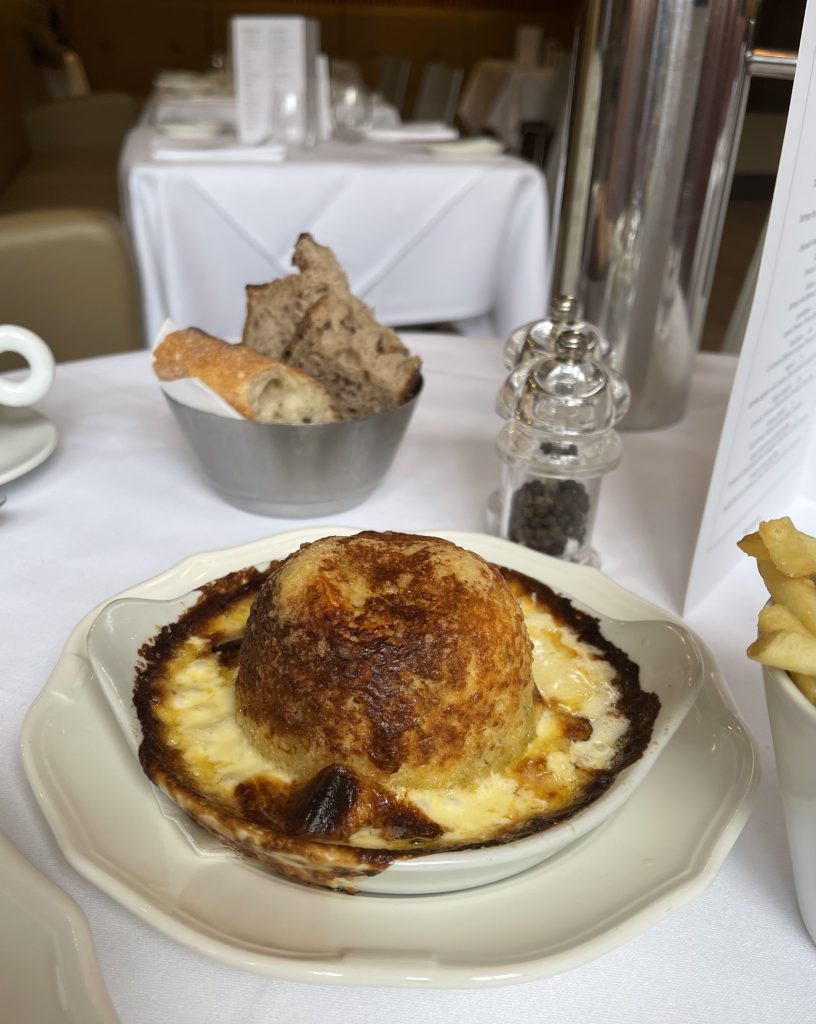 For sides we grabbed bread (from the estimable Little Arras), greens, fries and a salad that all showed a lightness of touch which allowed them to reach their potential, but the real star was the main that had been recommended by the restaurant manager as something of a '21 signature – cheddar and spinach soufflé. This pleasingly burnished dome arrived on a screamingly hot plate in a sea of cheesy sauce looking like a pretty serious piece of work, an impression only reinforced as it happily parted for a fork to reveal itself as a fitting headliner, beautifully light but rammed with plenty of flavour. Chiselling the burnt bits of cheese from the screamingly hot bowl was a guilty joy, probably making a victim of the tablecloth, so I'll definitely be back for more of this while leaving a suitable tip for the poor pot-washer left to clean off the remaining burnt on cheese.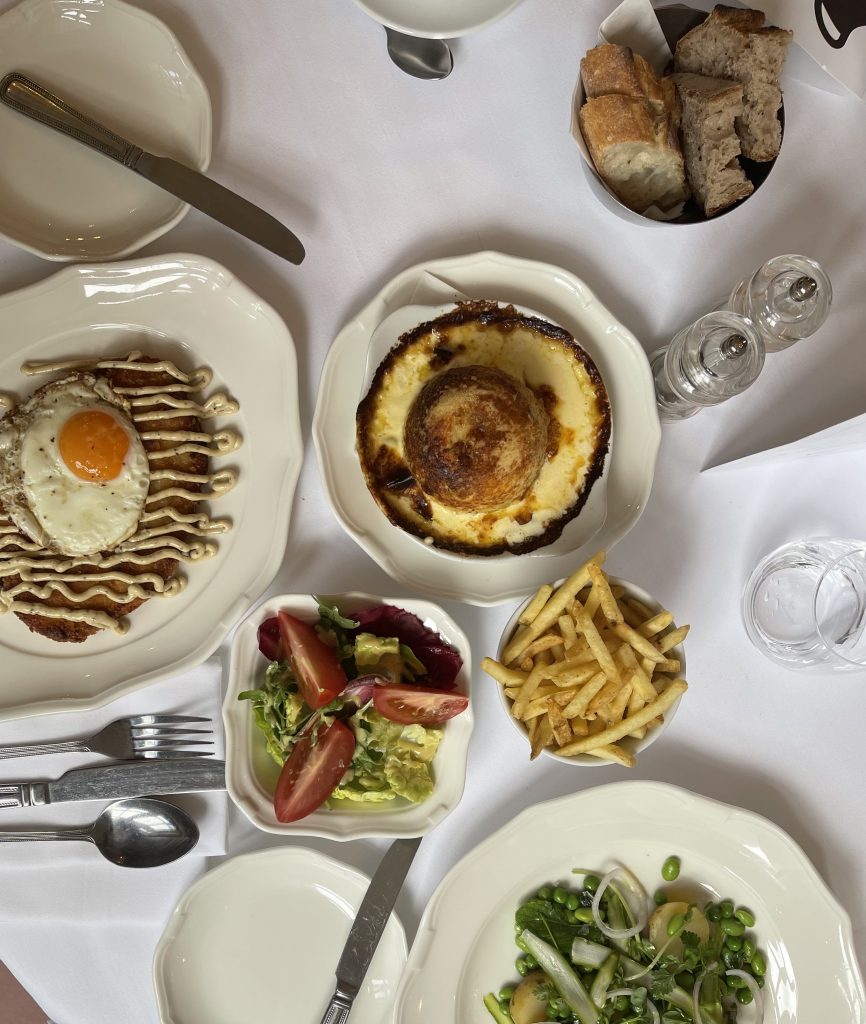 To finish I indulged what minimal sweet tooth I possess with a creme brûlée which, carrying a theme, was executed perfectly. Each of the dishes really put the emphasis onto technique and execution as much as fancy ingredients or gimmickry and that focus really shone through on every plate. While I wasn't going to approach Cafe 21 York with falsely low expectations on the basis of its location I also didn't expect it to be quite this good. This is a confident entry to the food scene in York that's worthy of far more praise than being "better than one expects in a store cafe" and stands boldly on its own two feet. It's going to be satisfying watching that reputation grow and returning to enjoy more soufflé!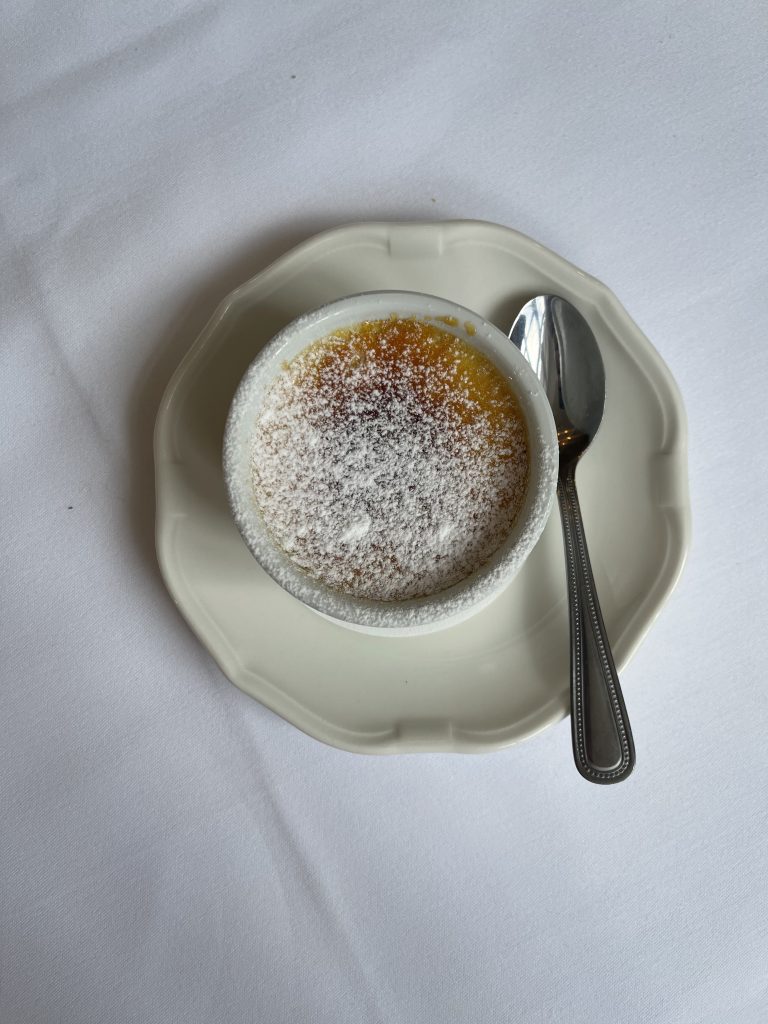 (Disclaimer – PR Visit)