The British fixation with the weather is quite a marvellous thing, helping us come up with small talk for every awkward pause while also lending itself to a touch of national stereotyping. Part of this is the desperate desire to take advantage of hot weather at the drop of a hat. This also gives us an apparently innate desire to immediately start cooking over fire the moment that we look to have enough unbroken sun to make it feasible. While hopefully most of us have moved on a bit from the days of gastrointestinal gambling with half cooked sausages, there's still plenty to learn about BBQ cookery. I was sent some tips from Cornish chef and sustainability expert James Strawbridge along with a BBQ pack from 44 Foods on which to try them out.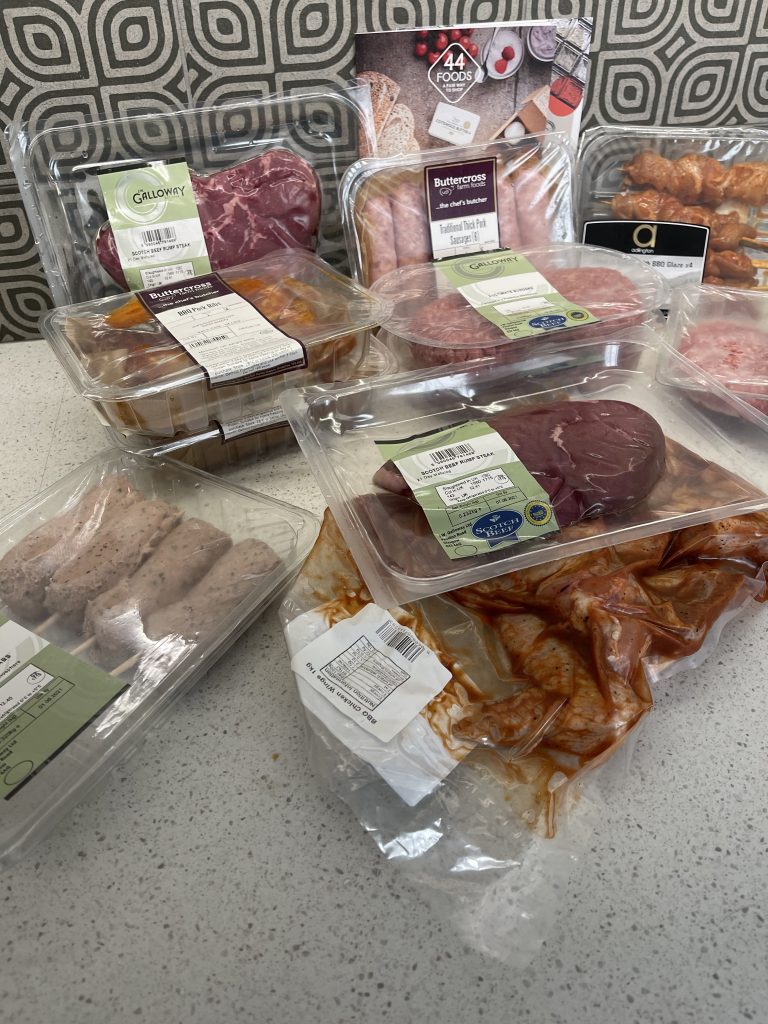 James is the driving force behind Strawbridge Kitchen. He lives on the South Cornish coast with his wife Holly and their three young children. Here are a selection of the tips he sent over:
Cook over embers not flames – be patient and wait for charcoal or wood to really burn down to achieve a strong constant heat to cook with. Once you have hot embers it reduces the chance of flare ups and gives you much more control on the grill.
Veg power – try grilling vegetables over embers as the star of the show rather than just serving salads and veg kebabs on the side. Spring greens work really well, cauliflower steaks, radishes or peas in the pod can all be cooked in a grill basket. 
Low and Slow – have a go at a slow cooked recipe this summer with some wood chips for smokey flavour. Try your own beef brisket hot smoked down at 120˚C with an internal temp of 94˚C for 5-6 hours for an authentic tasting BBQ.
Get down and dirty – try onions thrown straight onto the hot coals and cooked in their skins for 45 mins. Once blackened slice in half to remove the sweet, tender onions from their charred outer layers and toss with parsley and butter.
Don't forget the mop – to avoid your food drying out remember to baste, glaze or mop with a tasty BBQ sauce. Also try adding a bowl of water into your BBQ oven if indirect grilling to keep your meat moisture.
Ole smoky – Add a handful of wood chips to your BBQ for a woody aroma and deep smoke ring. Try using apple, oak, hickory and cherry shavings.
Probe safety – invest in a meat probe to keep an eye on the internal temperature of your food. They are really easy to use and help to understand what's going on inside the BBQ.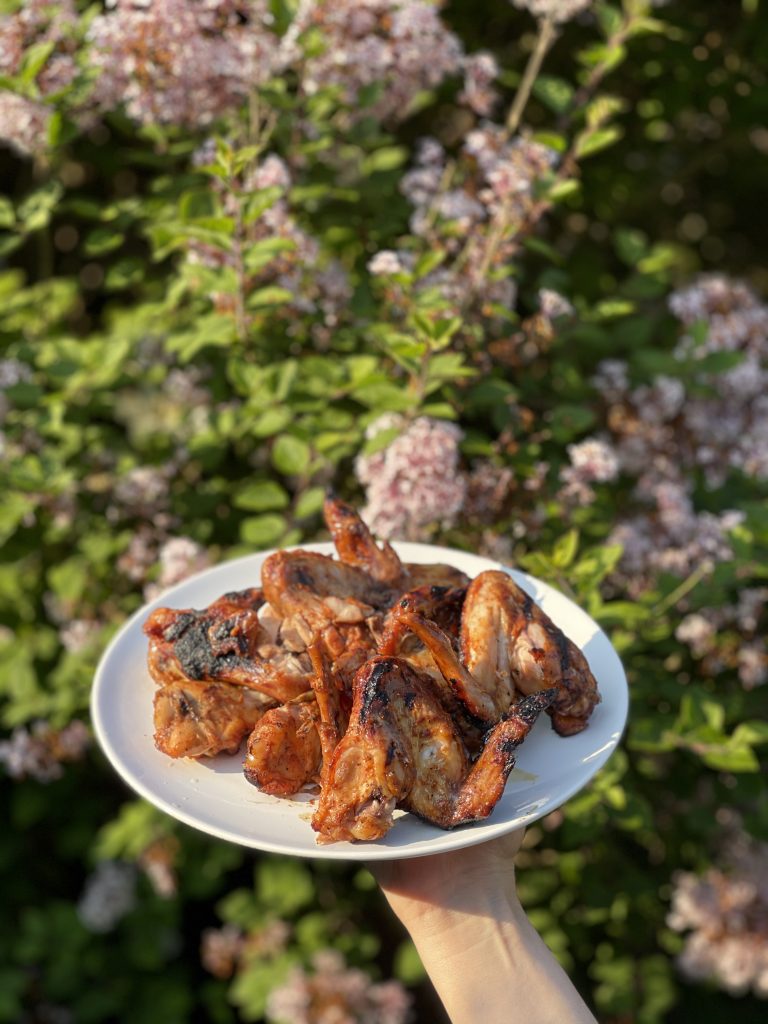 The single one of those tips that I would most heartily endorse if the use of a probe thermometer to double check your meats have reached the right temperatures. In everyday cooking I use one routinely to make sure I'm not overcooking things through an over-abundance of caution, using a less familiar cooking environment such as a bbq only makes them more compelling. I also threw a few onions into the coals as per James' tip, something I'll make a habit of in future as they ended up beautifully sweet with a touch of bitter char for balance.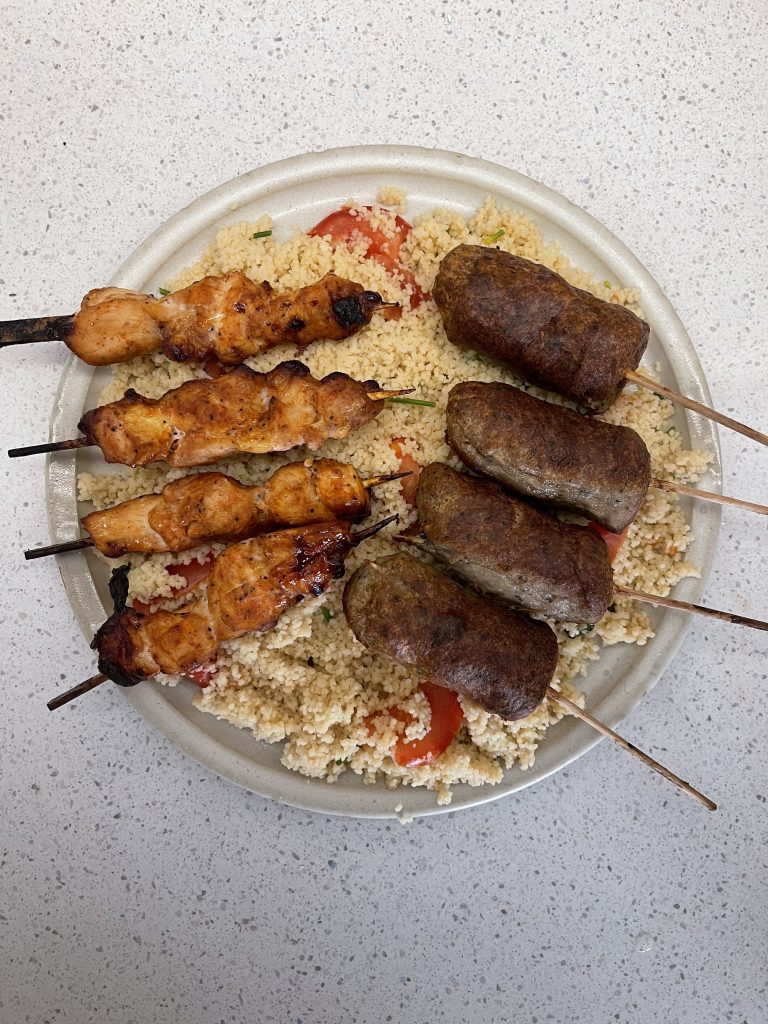 The BBQ pack that 44 Foods sent across was generous and represented good value at £45, stretching out to a few meals for ourselves and some friends with the judicious addition of a few salads. Highlights in it included some minted lamb kebabs, bbq chicken skewers, steaks and some chicken wings that I cheated a bit with, using a waterbath to remove any fear of undercooking. I've been really enjoying firing up the BBQ throughout this heat wave and am looking forward to plenty more al-fresco cookery this summer!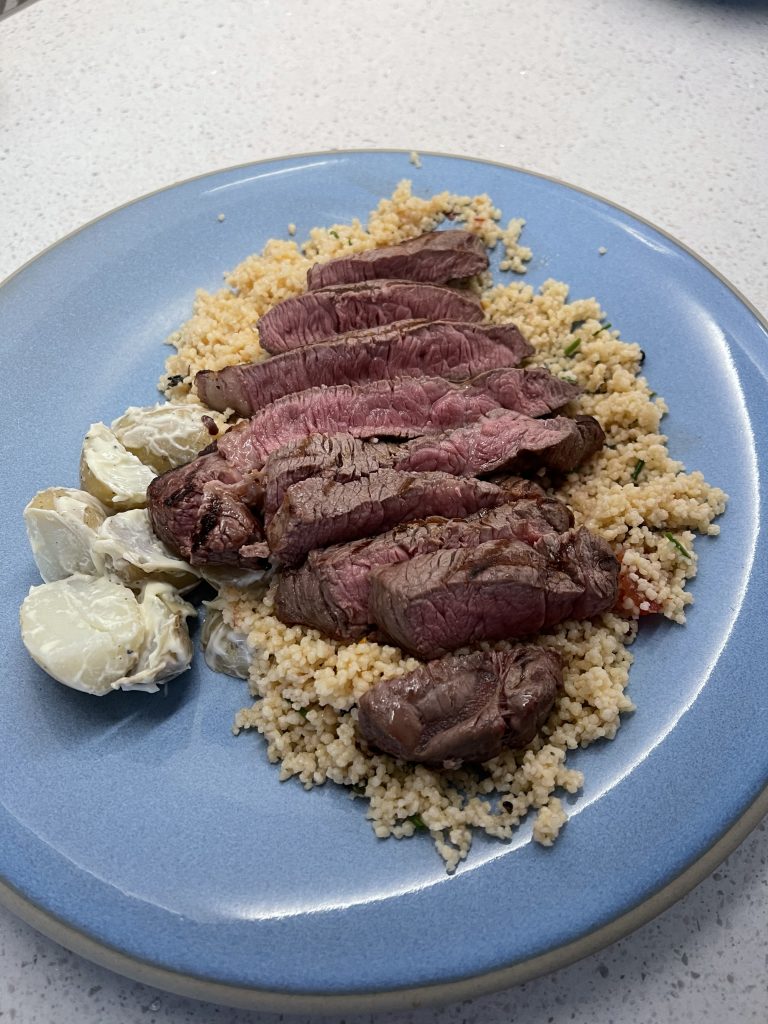 (Disclaimer: PR Product)