It's tough to know where to start with projects for which you have no point of reference, particularly when there's a significant amount of cost attached as well as the scope for budgetary creep. We've been thinking about replacing the kitchen in the house we moved to in 2013 for a good few years, and the strange confluence of events that the last 12 months have delivered meant that it became more financially realistic. After a bit of research, we decided on a new Magnet Kitchen and set about the convoluted decision making process dictated by making significant changes to one's home in the midst of a pandemic.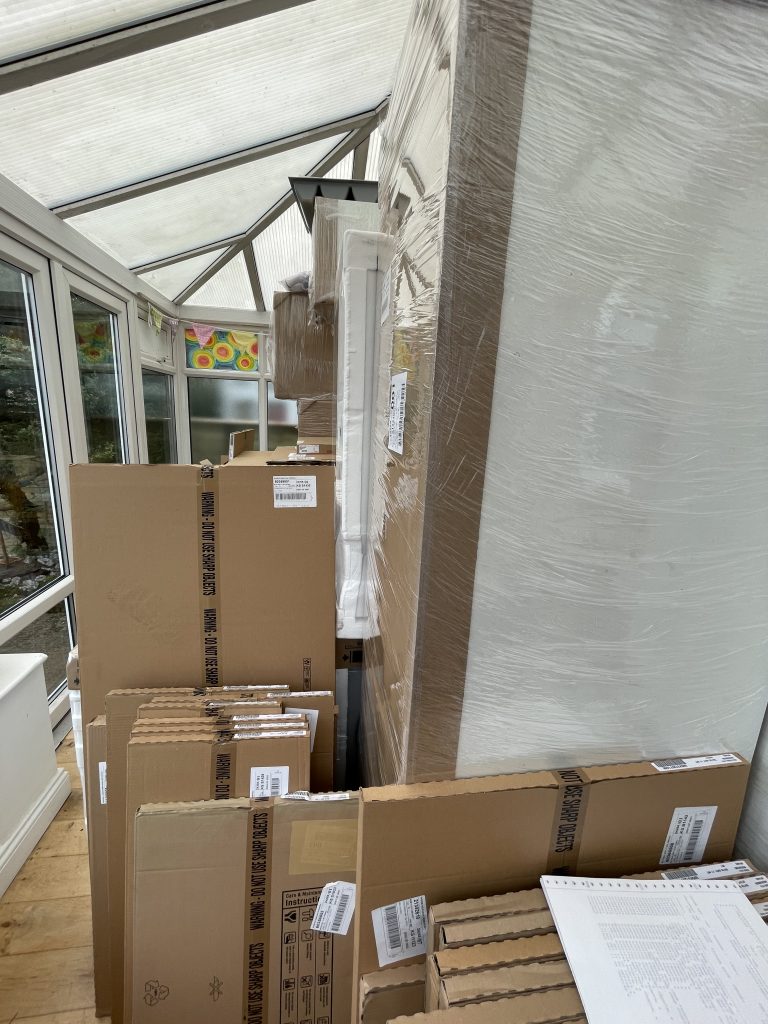 We'd consciously waited until the New Year to start the design process in earnest in the expectation of hefty January discounts, which thankfully were fully realised as we just managed to sneak in a trip to the showroom the day before it was forced to shut again. With a deposit paid, we quickly were into the detail of the design process, collecting samples from the showroom that the salesperson was happy to drop into the boot of our car in an appropriately distanced fashion. That trip to the showroom before lockdown began gave us a good idea of the style we wanted, leaving mainly choices around colour and layout that were tackled through a virtual consultation. This used self-taken measurements of our kitchen to produce a render of the final design for the fitter to work from. As far as fitting, we decided to accept that handing that to Magnet would be the line of least resistance, turning it round in double quick time with the acceptance that it was likely to be at a premium price. With the presence of a three year old in the house, we felt that the expense would be worth it for confidence that it'd be turned around in week and coordinated by them, minimising disruption for us.
The next step was a test of nerve as the fitter came around for a pre-fit survey, checking that our measuring was at least close enough that the agreed upon design for our new Magnet kitchen would work in the space. Thankfully our numbers measured up, so to speak, and dates for delivery and installation were agreed upon. I'd little idea of the amount of space that would be needed to store an entire (non flat-packed) kitchen worth of kit and appliances, so was fairly nervous as a lorry arrived and box after box made its way into my conservatory, leaving it resembling a partially completed game of Tetris. Between that and the counter tops loitering in the hallway, the house looked fairly crowded for a few days but we just about retained access to the back door and the trip hazards on the stairs were manageable. We also relocated the fridge and kettle to the living room for a few days and arranged for now redundant appliances to go to charity. It should be noted that emptying the kitchen proved to be a predictably significant task, necessitating the sacrifice of the spare room to its contents for the duration. With all that achieved, we were ready to say goodbye to the kitchen we'd inherited upon moving into this house, which this process showed me I was surprisingly attached to after eight years of cooking.
The installation of our new Magnet kitchen began with a bit of car shuffling from our very understanding neighbours to facilitate the delivery of a skip before the fitter arrived to wreak havoc upon our unsuspecting kitchen. My lack of experience of this type of project had me a little sceptical about it being possible to turn it around in a week, but the fitter was confident and in a few short hours had devastated the old kitchen, turning the room into a shell ready to crack on with. I was a little surprised to have to pay extra to chip off the existing tiles, but double digit expenses were barely registering by now given the overall outlay.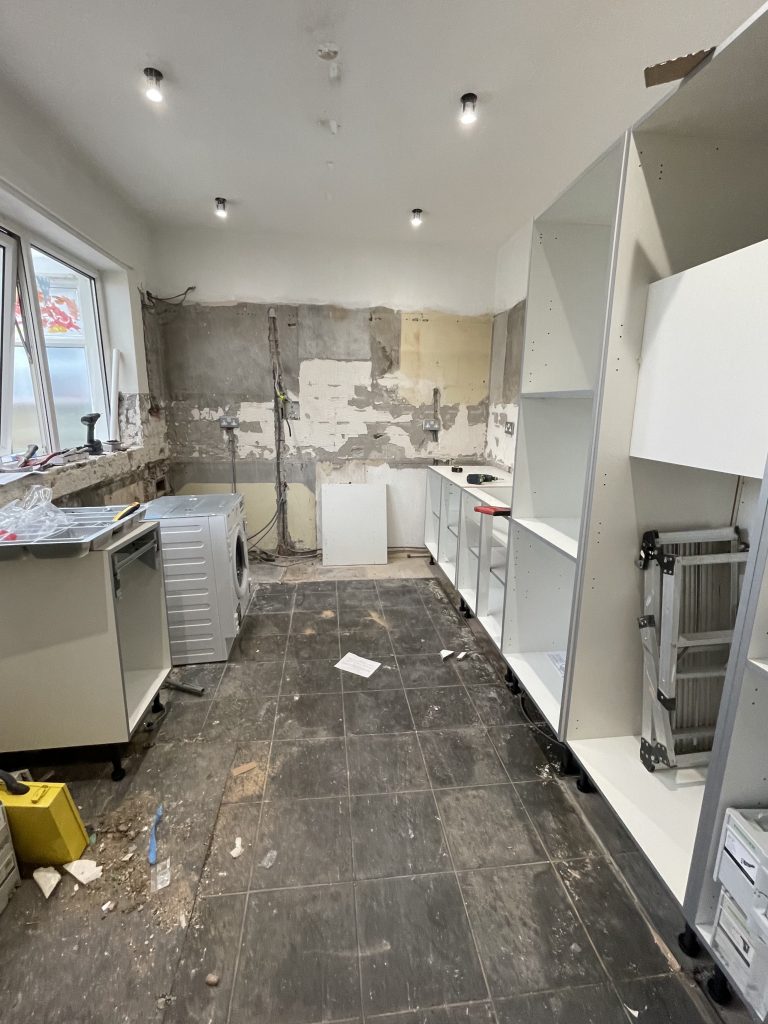 The rest of the fitting went smoothly and was indeed completed in five days flat, leaving us with a functioning kitchen ready to be tiled by the end of the week, with the skip being removed double quick too. Mess was kept to a relative minimum and the fitter was friendly and helpful throughout. We had a minor hitch when we realised a spot we'd intended to house the cats' litter tray would be too small, thankfully that was easily rectified as the space was perfect to slip another cupboard into, though I'm still hunting for a permanent home for the cat litter, much to the kitties' annoyance!
The fitter worked well with the electrician, coordinating well without any need for unnecessary intervention from me, with some additional work to replace ageing light fittings undertaken without fuss for an agreed price. Most pieces of work undertaken in this house have turned up something substandard left by the previous owner, so the discovery of a few rather maverick bits of electrical work was hardly a surprise. It was a touch frustrating to have to foot the bill for rectifying this, but as it wasn't possible to find it prior to installation it's not something to be argued with, the electrician getting things back on par nicely.
So, after the promised five days we were indeed up and away cooking in our new Magnet kitchen with all white goods replaced by fitted items, sparkling new surfaces to fret over marking and more soft closing doors than you could shake a stick at. We were left with a minor but acceptable level of mess to deal with and were quickly into a throwing a spag' bol together. The induction hob is proving itself monstrously powerful while usefully controllable, the oven is showing up its predecessor as rather unenthusiastic and the remaining appliances are a marked improvement on the previous incumbents in every way with one, temporary, exception.
Upon testing the dishwasher, the fitter alerted us to it sounding an error code that wouldn't clear with any tweaks he could make. This resulted in a 12 day wait for a Zanussi engineer to attempt a fix as our Magnet sales person seemed reluctant to take ownership of the issue and replace the unit as one might reasonably demand when a supplier delivers a faulty product. When Zanussi's engineer did visit, he pronounced it unlikely that I'd heard the error code I had, though replaced the part that would have triggered it and left proclaiming things resolved. That was certainly the case for a good few hours but was an all too transitory state, prompting a bit more to and fro between Magnet and Zanussi who had another engineer out in another 12 days. It's unfair to get too exercised about things not landing right first time, these things happen and really it's all about how they're dealt with. Thankfully this time round, the fix was more effective and everything is back on track in terms of functionality, though it's surprising and disappointing to not have received any follow up from Magnet at all either on this specific issue or our broader satisfaction with the new Magnet kitchen.
After a little wait for tiling to be started after the tiler in question was unlucky enough to become unwell for a little bit (no, not Covid) we were all finished and left to admire our finished kitchen, with which we're extremely happy. We could certainly have completed the project for significantly smaller outlay but with a three year old in the house we really wanted someone to take ownership of the project and coordinate delivery and installation including plumbing and electrics. This was largely the case and turning the bulk of the project around in five days really helped minimise the disruption to our lives, though it's a shame for the final interaction with Magnet to be negative. It's naive to expect problems to never occur, but it's frustrating to pay for what I perceived to be a premium service and not see that deliver the extra mile when something untoward occurs. Saying that, it's a joy to cook in our new Magnet kitchen and I have no doubt you'll be seeing it in the background of many social media posts in the coming weeks and months!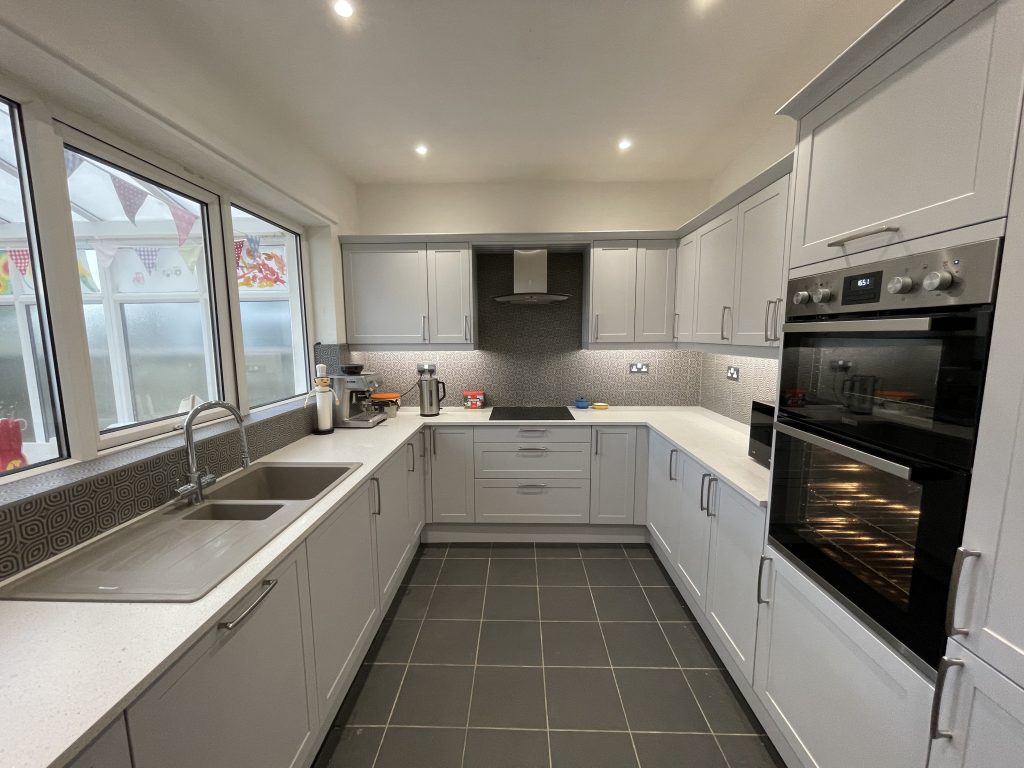 Note. I've steered clear of mentioning costs too much in here as it's an unusually large kitchen for the size of house and there are so many variables. For reference though, it's pushing £19k including 18 units and fittings, full suite of Zanussi white goods, light fitting replaced with spots, making good previously ropey electrics, cleaning and sealing the floor and a good deal of complex tiling.