These are dark times for those of us who alighted on eating out as a distraction from life's mundanities. A few days before New Year, I seized upon the opportunity to spend a voucher for Roots that had been a kind Christmas present on the suspicion that restaurants might be about to be shuttered again, suspicions that proved to come true that very day. As I write this in February 2021 it seems unlikely that we'll be eating out until at least April, more likely May, so the opportunity for culinary expression at home is becoming more important by the moment. If one engages the last remnants of positive-mental-attitude then this can just about become an opportunity to broaden one's skills and engage with some new cooking techniques courtesy of the online cookery content that's springing into this gaping, miserable void. Step forward Vanilla Black Cook & Learn to lighten the mood by teaching, entertaining and offering sustenance both literal and figurative.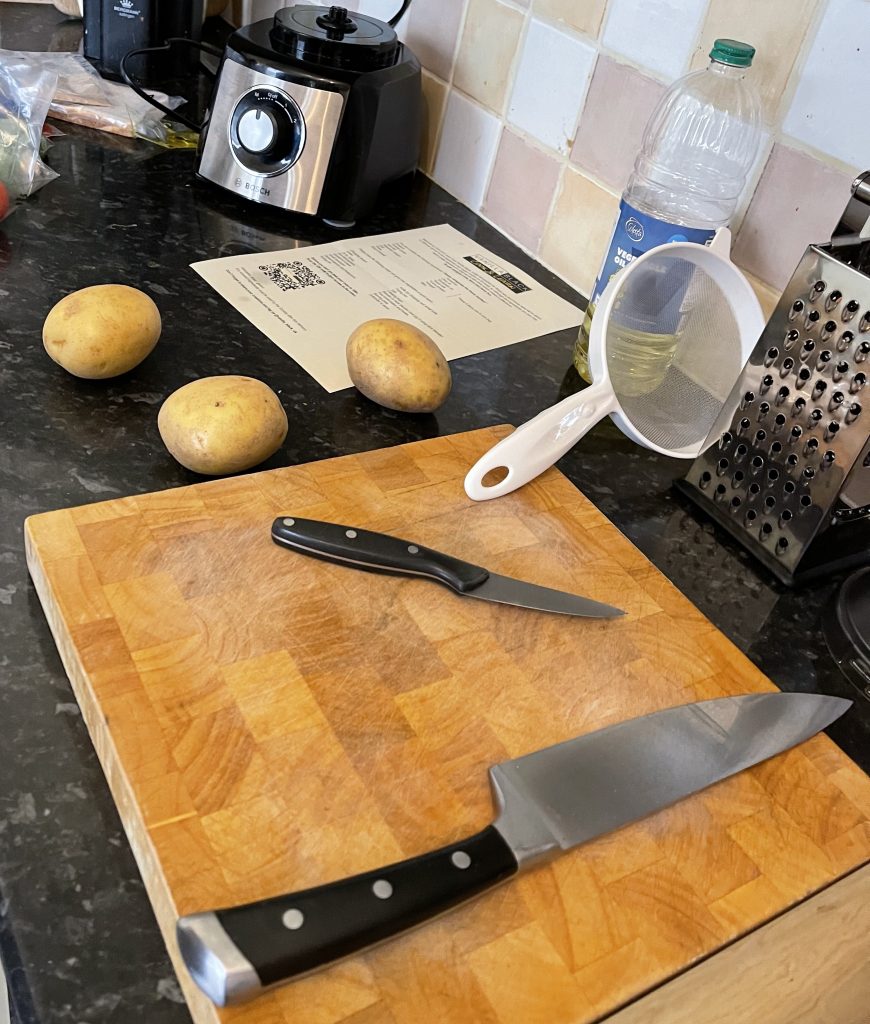 While Vanilla Black may not be a York landmark these days, its reputation was born on Swinegate before transplanting itself successfully to London where its range of playfully misleadingly titled dishes won wide acclaim. While I'm trying my best to look for positives in this situation, there's little getting away from the permanent closure of Vanilla Black's existing site in London, which leads us to the introduction of virtual cookery lessons from a vegetarian icon. Obviously I wish VB all the best for a successful reopening at some point when the centre of London is a less financially precarious place but for now I'll happily take advantage of the opportunity to broaden my own horizons.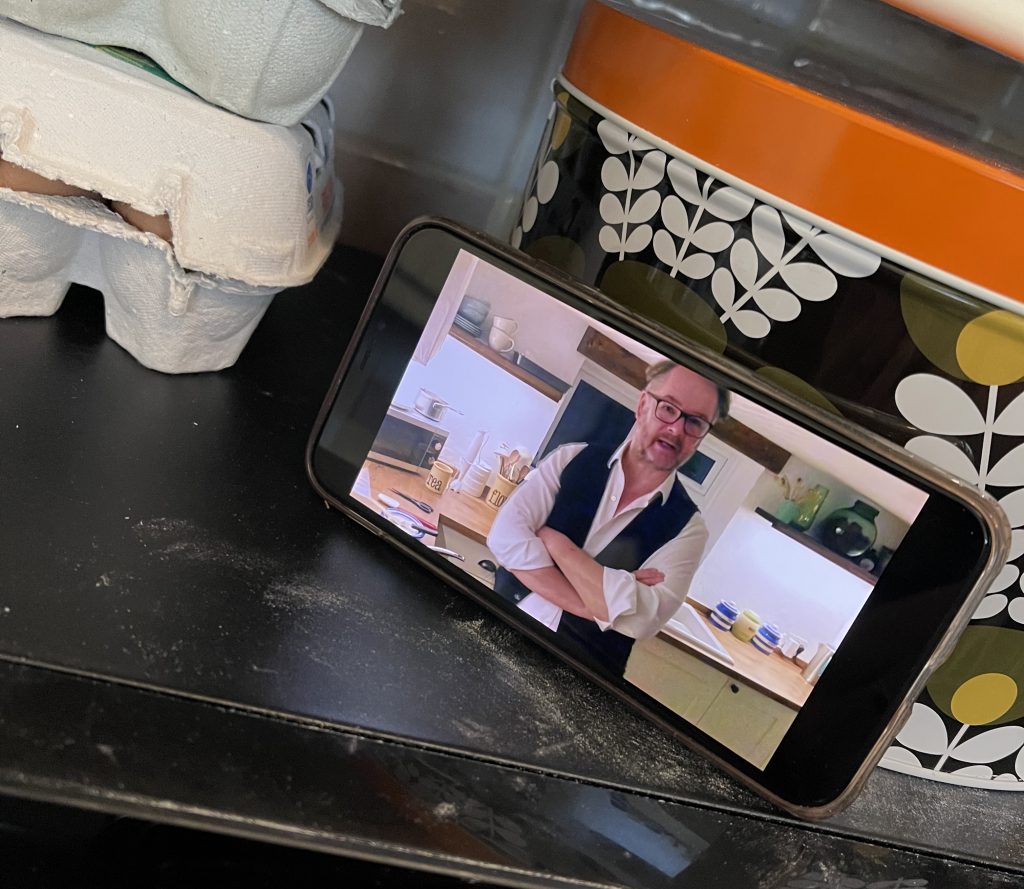 Vanilla Black Cook & Learn is a series of cooking lessons and ingredient boxes that can be enjoyed either live under the tutelage of VB co-founder Andrew Dargue or via a pre-recorded video, all the more convenient for those of us subject to the sleep patterns of toddlers. With an ingredient box for a meal for two plus access to the video lesson at around £20, it was hardly a difficult thing to get on board with so in due course I was rifling through a mix of vacuum packed and fresh ingredients while balancing my phone on top of the microwave ready for it to impart much knowledge.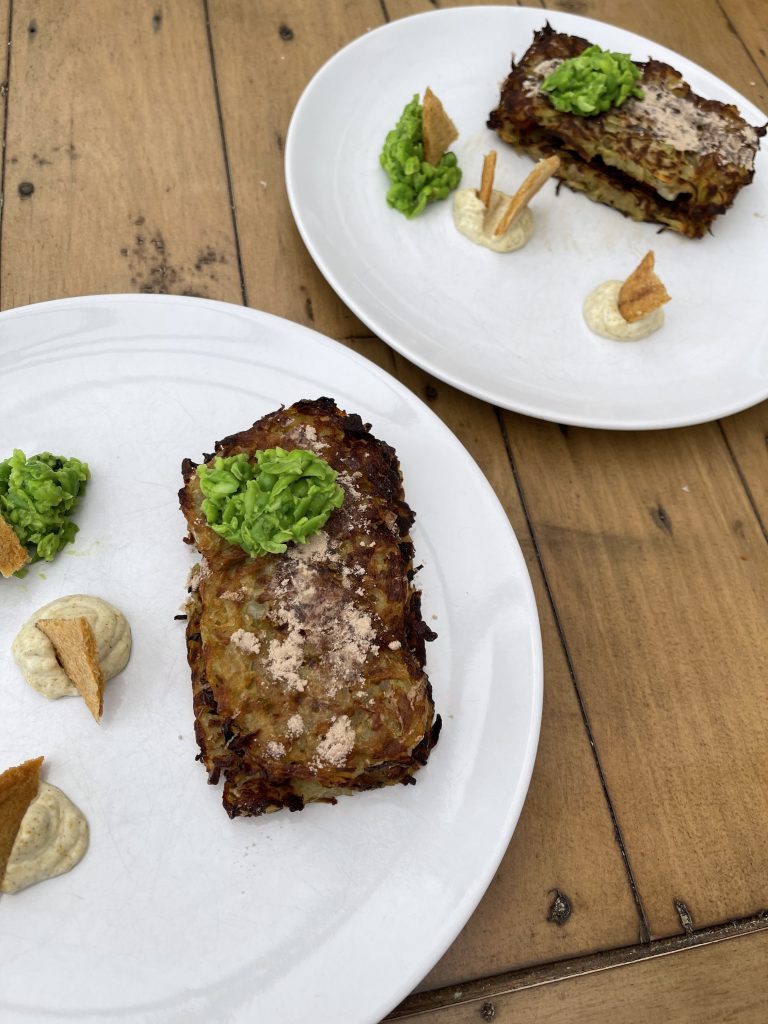 I've now done two of these lessons, the object of the first being to produce a "Twisted Chip Butty" and the second a "Stir Fry". Unsurprisingly neither of these end products resembled the dish that inspired it, and the techniques involved and snippets of knowledge were eminently transferable and scattered with memorable catch phrases (repeat after me, frying is drying). The Chip Butty took all of the ingredients you'd expect in that dish and reconfigured them into a refined evolution: the ketchup becoming filling, chips replacing bread, bread becoming croutons, curry sauce a vegan mayo and vinegar a powder. It was a balanced and satisfying thing to eat that, and while certainly unconventional, it didn't sacrifice quality for novelty.
The second of the lessons we booked promised a "Stir Fry", though obviously at this point we had little idea of what to expect. As it turned out, this was a marginally more conventional dish in as much as it did feature vegetables that had been fried, though in a pan rather than a wok to acknowledge the inability of a domestic hob to faithfully replicate that technique. Beyond that things leapt a little sideways into amusing/delicious deviations that made a surprising substitution for the noodles and gave rice a place on the plate….using Rice Krispies as a base. Much as I'd love to say more, it feels little cruel to ruin the surprise for those yet to book onto this one, that's still just about available.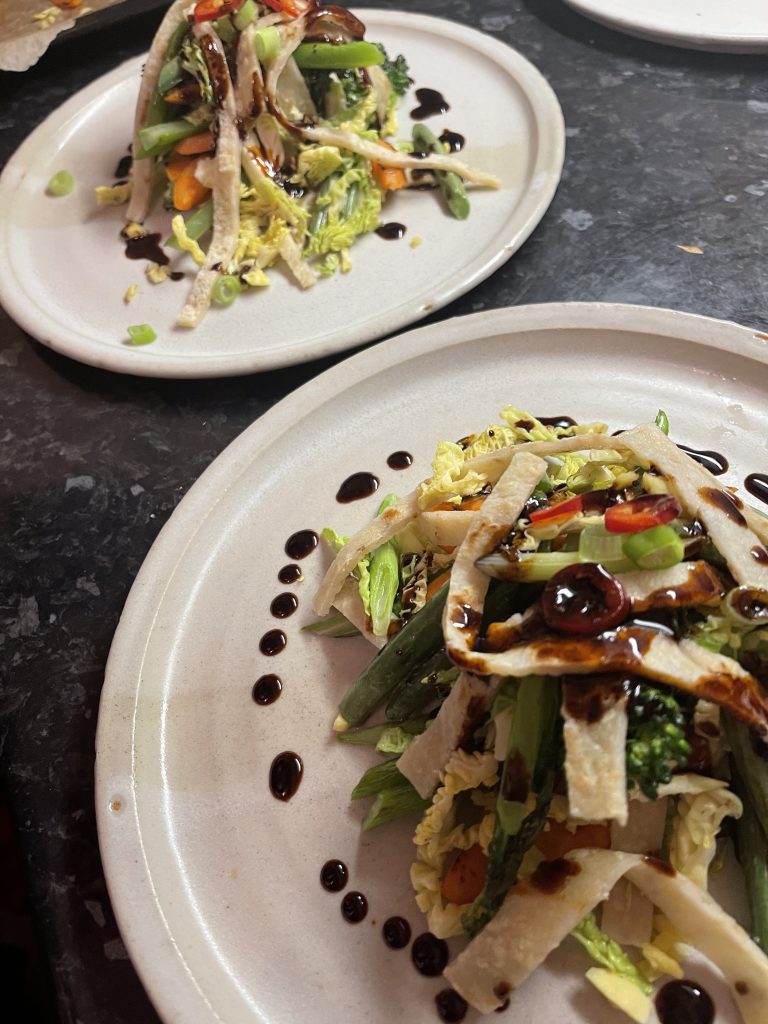 While trapped at home I can see few more entertaining ways to exploit culinary learning that inviting Andrew Dargue virtually into your kitchen. Your preference for eating meat or other wise is entirely incidental to how much enjoyment can be derived from these cooking lessons, which reinforced in me a sense of regret at my lack of curiosity about Vanilla Black when it was resident in the city. Money might be tight for many but Vanilla Black Cook and Learn represents a notably good value confluence of sustenance, entertainment and learning.