It really doesn't need saying again that the last 20 months have been challenging for hospitality. While the picture is looking a bit more positive as pent up demand works its way through the reservations book, we mustn't get distracted from the need to make sure those individuals and organisations impacted by the crisis receive the help they need. This is where Hospitality Action steps in, offering support to the industry in this crucial period while we work our way back to whatever form the new normal takes. This organisation dates back to 1837 and offers grants, advice, training and other support with practical and emotional issues, all of which obviously require a significant amount of funding. It was my pleasure recently to hop across to one of their fundraising events, a Hospitality Action Chefs Dinner at Rudding Park featuring several of the region's best chefs.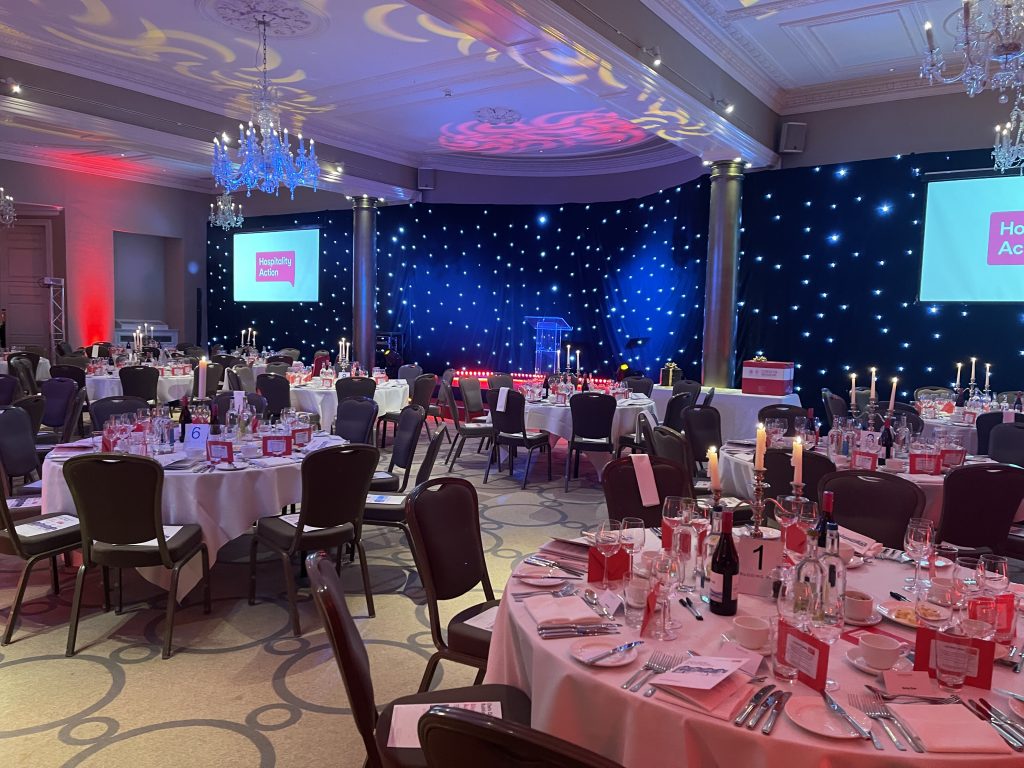 For no particular reason, I've never quite managed to make it to Rudding Park before, but its reputation preceded it, in particular through the warm words of its close associate Steph Moon, deservedly a Yorkshire legend in her own right, who would be cohosting the event. On arrival we were treated to live jazz and canapés before taking our places for dinner, where I was fortunate to be seated at the head table with both Steph and Peter Banks, the general manager of Rudding Park, as well as a representative from Hospitality Action. With the stage set by a short video setting out the good work that guests would be supporting, the evening was handed over to a series of chefs who would each present a single course.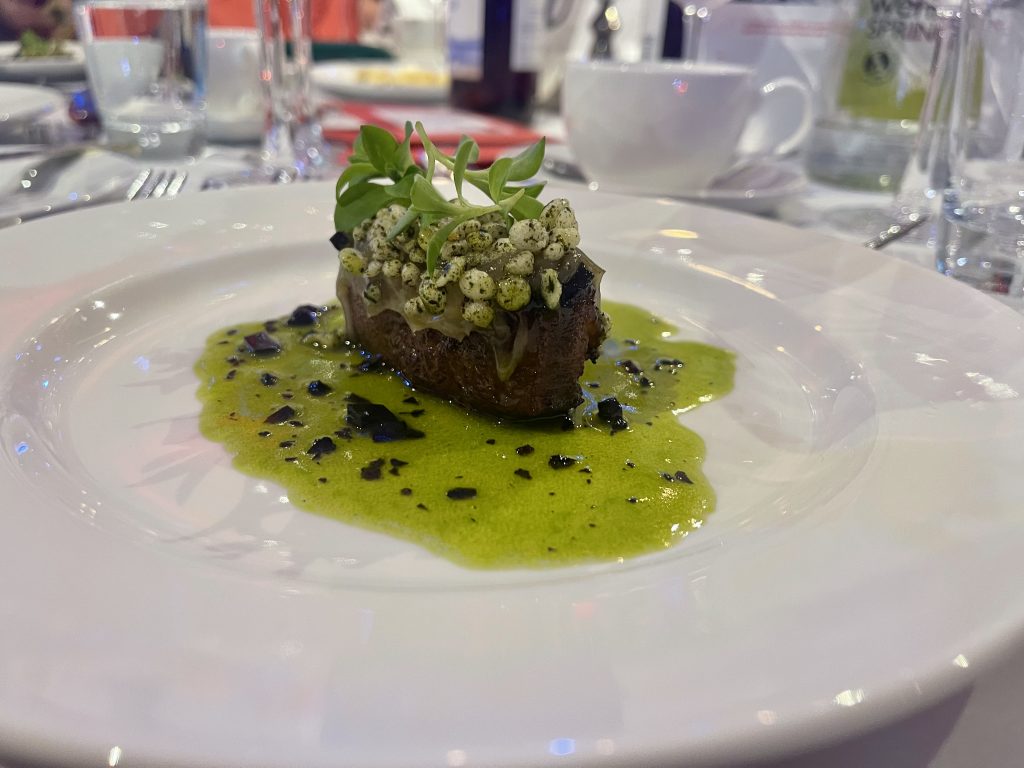 Truth be told, trying to serve a hundred or so diners in a single seating can be an insurmountable challenge for some kitchens, so I was a little trepidatious that the food would have to be excused as supporting a good cause rather than uniformly exceptional as it turned out. After we enjoyed some delicately shaped and delightfully light honey butter with bread, first up was Luke French from Sheffield's Jöro who presented a starter showcasing Yorkshire Wagyu beef. Well prepared Wagyu is always a joy but was imbued here with plenty of personality thanks to well balanced additions of onion, truffle, garlic and mushroom. With a scattering of puffed rice for texture, the fermented wild garlic in particular was a powerful flavour that threatened to knock the dish off its axis but just the right amount of restraint kept everything in alignment.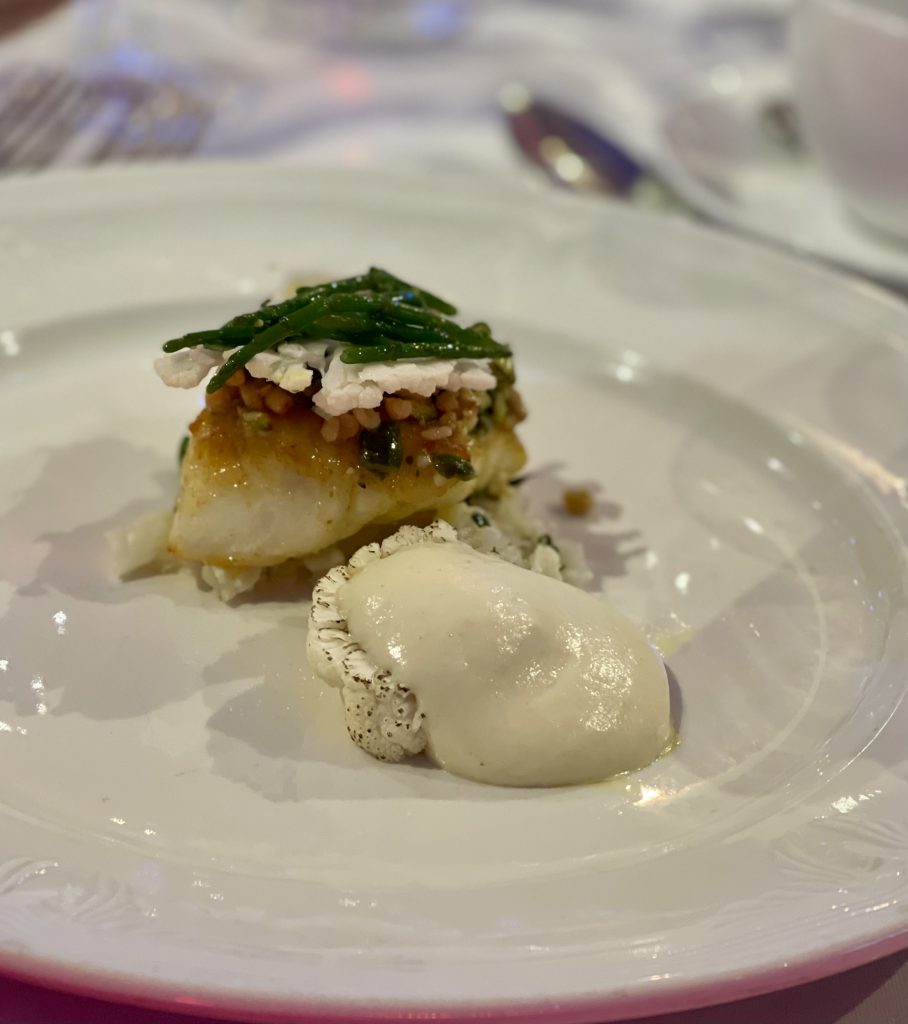 Picking up the baton for the fish course was none other than the esteemed Shaun Rankin, holder of a Michelin Star at his restaurant in Grantley Hall after an impressively short tenure. This was the first time I've been lucky enough to enjoy his food, and an impressive introduction it was too with roast turbot falling into conspiratorial harmony with cauliflower, pistachio and pine nut along with a handful of sea purslane. If this is the sort of quality Shaun is able to turn on for a relatively large event, then his eponymous restaurant is certainly unmissable. The final savoury course was in the safe hands of Mark Birchall, whose restaurant may not be in Yorkshire but makes up for that with a brace of Michelin Stars and shelves full of awards. Mark had chosen to highlight deer with vivid red beetroot presented a few different ways as well as kale that I think was braised. Regardless of the cooking medium, it was remarkably deep in flavour. It was left to Callum Bowmer to sign the meal off strongly with a real flourish, using his home advantage as Rudding Park's Horto restaurant Head Chef to present an apple dish served along with a Jerusalem artichoke ice cream that I would happily eat every day.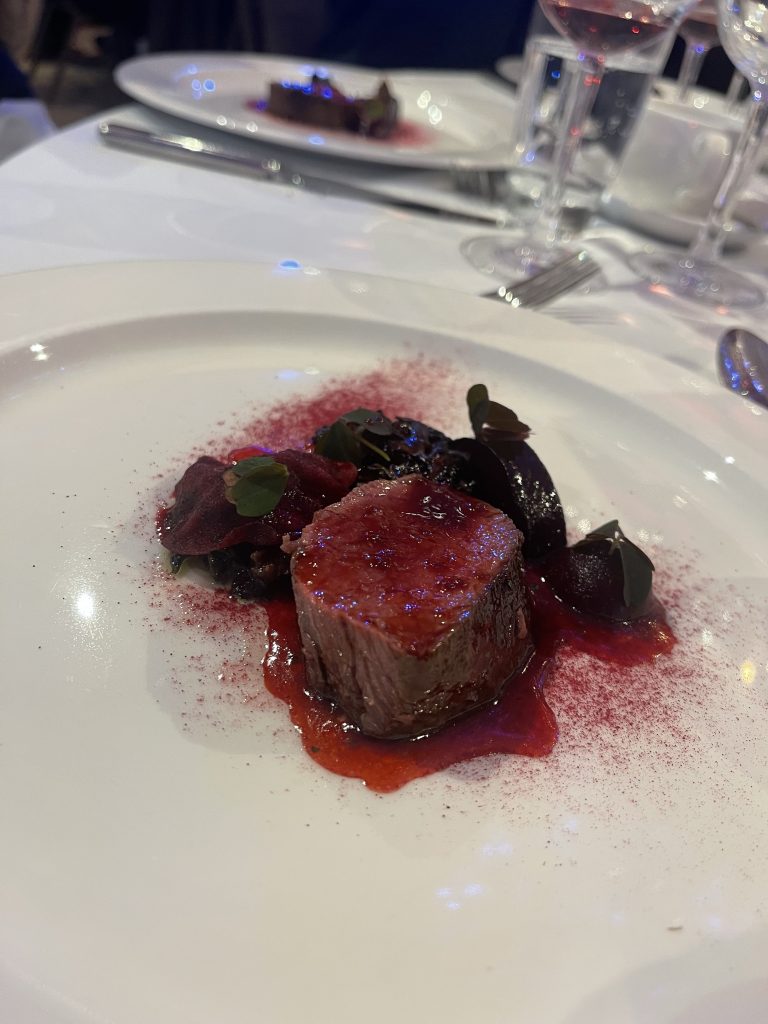 While the food was all quite exceptional, the real purpose of the Hospitality Action Chefs Dinner was to raise awareness and funds for that titular organisation. To that end, we were treated to Peter and Steph taking up auctioneer duties, keeping the room flowing nicely while a series of lots attracted a healthy chunk of cash. All in the evening raised nearly £30,000 for Hospitality Action, which will go some way to furthering this great cause. The hospitality industry is very much on a knife edge at the moment, with many challenges to meet in the coming months and years as our society and economy recovers. Do make sure to follow this organisation for more chances to be involved.