This Saturday (6th November) will see the opening of Cosgriff & Sons baker's new home! Work has been underway at 36 Fishergate in a former barbers' shop to transform it into a bakery to service the local area, which will also offer coffee and snacks alongside their beautifully crafted sourdough loaves. C&S Sourdough York started toward the beginning of lockdown, hand delivering delicious sourdough loaves across the local area. This service has grown in popularity as the word spread on social media and it now merits a permanent home to accommodate the scale of demand generated.
C&S Sourdough York is the brainchild of Paul Cosgriff, who was previously Lead Chef at The Bow Room in Gray's Court and has experience at St John under Fergus Henderson. Paul has been plying his trade in York for a number of years with great success but a variety of circumstances last year led to a change of direction. Paul broke his hip and had to take some time away before the birth of his second child which further established the need for a change of direction and pushed him into starting to sell sourdough loaves. C&S is very much a family enterprise, those letters standing for Cosgriff and Son.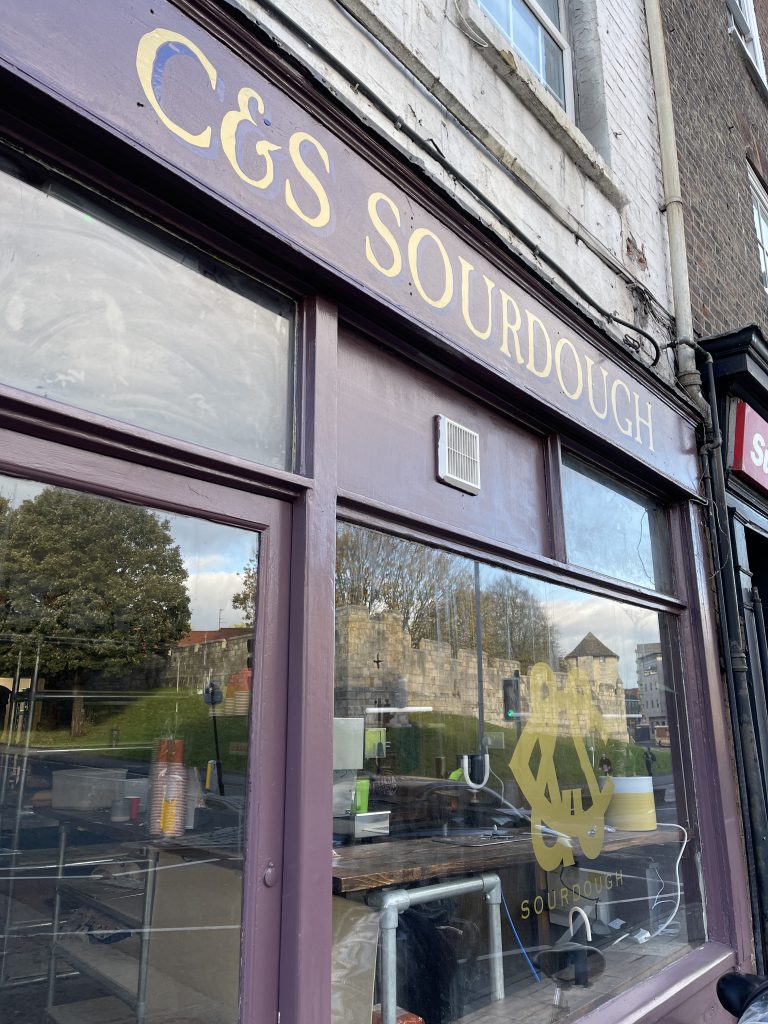 Social media has changed the landscape for startups such as this and word quickly spread that a new baker was on the scene, delivering several days a week with a cheerful smile from his cargo bike. As demand increased, it was only natural that Paul should start to look for more suitable and scaleable premises than his home.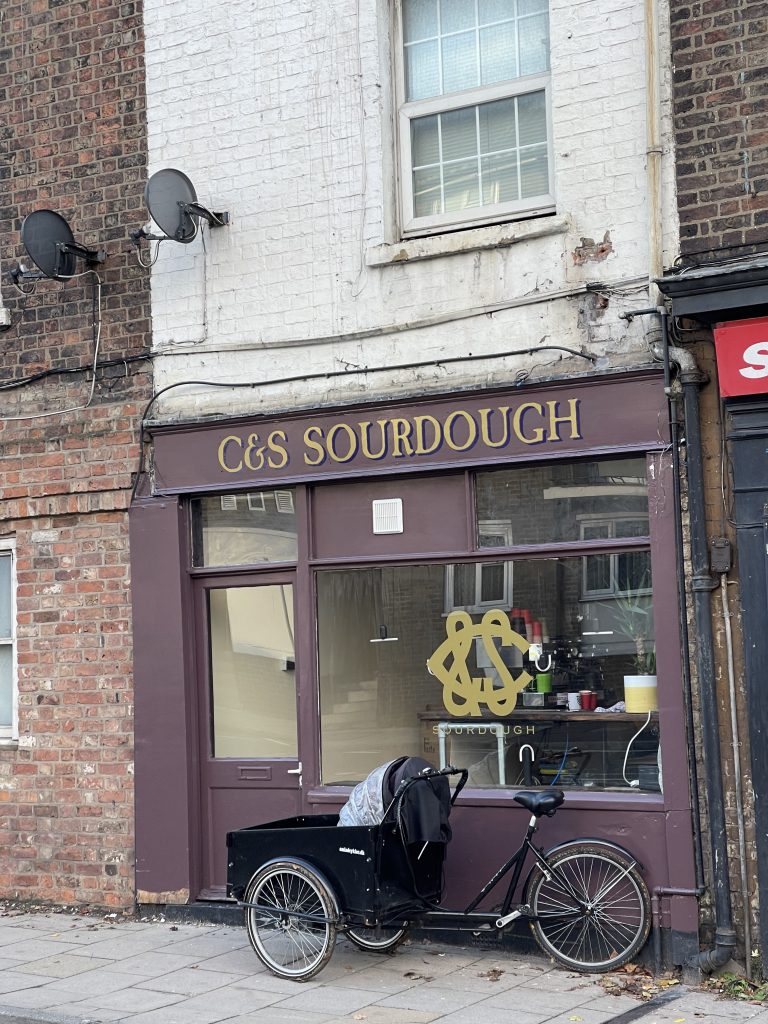 After a couple of false starts, the ideal home on Fishergate came to light. This space will also afford the opportunity to eventually broaden the offering from just loaves to doughnuts, coffee and toasties, all available to take away from the new site as demand increases. You'll be able to get your bread fix from C&S Sourdough York new home at 36 Fishergate from Saturday 6th November. C&S will be welcomed with open arms by the Fishergate community and is set to become a huge asset to the area.