The Grand Cookery School has, over the last four years, firmly established itself as a highlight of the York food scene from its base at the bottom of the magnificent Grand Hotel. I've been lucky enough to do a few courses there over its life and enjoyed them all, learning a lot and eating a lot in the process. The Cookery School director, Marc Williams, has now added another string to their bow with the launch of the Weber Academy at The Grand Cookery School.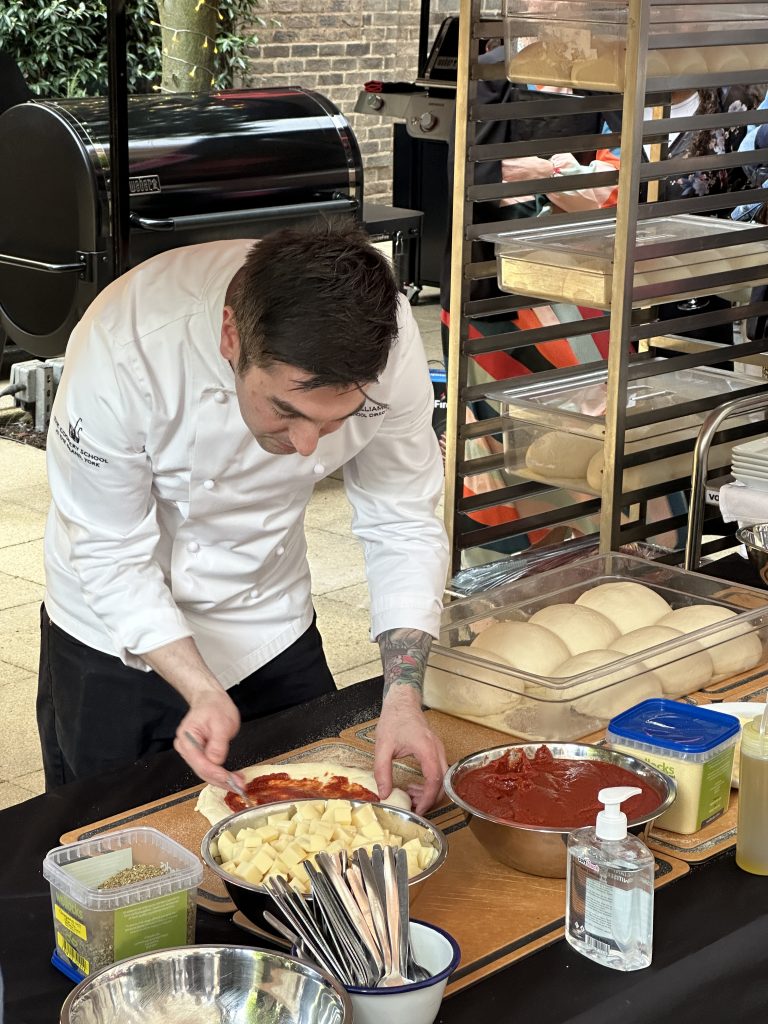 Perfectly timed for the start of the British barbecue season, these courses are now running most weekends and let you get to grips with a number of BBQ classics in an attractive, previously under-utilised, outdoor space by the side of The Grand which looks up toward street level. Rather appropriately, the launch event was preceded by weather extreme enough to warrant a reassuring email to the effect that it would be going ahead. The team have done a great job of weather proofing the space though so there should be no worries about the great British weather intervening in your fun.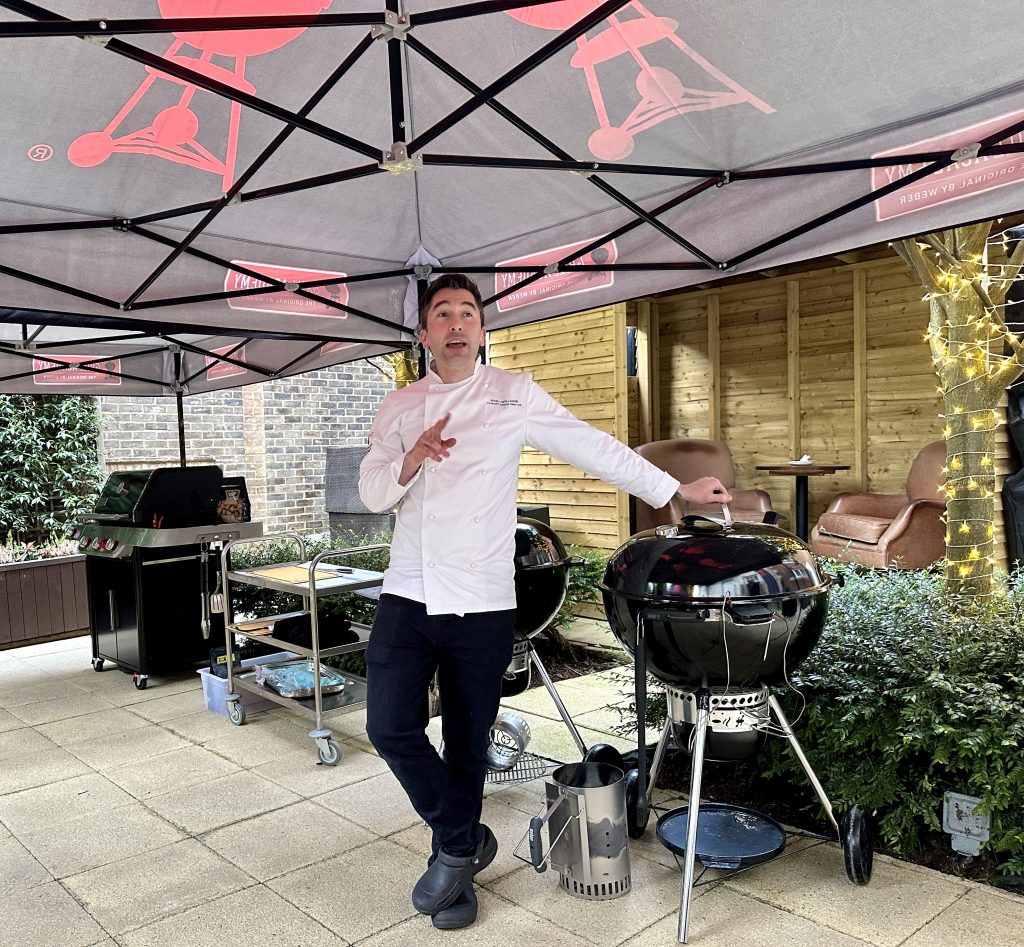 The launch event started with some hands on pizza dough stretching by way of illustrating the versatility of a barbecue with some members of the audience more successful than others. I dodged the public trial and just settled for a good look at the results. The second demonstration was rather more traditional as we were introduced to some beautiful ribeye steaks. These were cooked back to back on gas and traditional charcoal barbecues, both delivering bags of flavour and smoky character.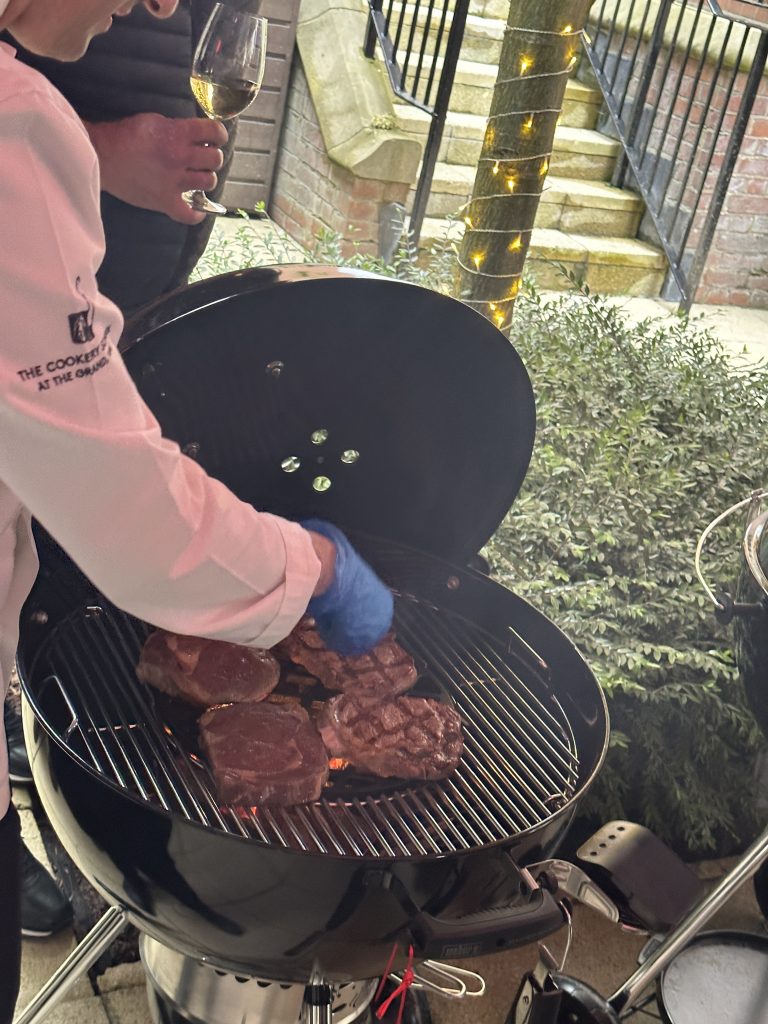 I've not gone through a course with Marc Williams yet but it's clear he's extremely knowledgeable, approachable and enthusiastic. The short demos that we enjoyed were certainly enough to pique my interest in this intriguing new concept. Weber Academy at The Grand Cookery School courses are available to book now.