Isn't it funny what the last few months have done to our perception of time? Those early days of March seem simultaneously to be both part of another lifetime while the relative lack of activity in the interim has also left it feeling curiously recent. One of the final events I was lucky enough to attend in those days before masks and sanitiser became indispensable was the first The Grand Cookery School birthday, curiously enough an event that seemed to have come round astonishingly quickly in its own right.
Even now, it seems scarcely believable that it's pushing 18 months since The Grand opened the doors to its impressive new cookery school with a suitably "Grand" party that was followed up by an evening cooking steaks for us to get a feel of how the place would function. After those initial flirtations, I was lucky enough to attend a full day course preparing seafood there and have been keeping close touch with developments ever since, working with them in various capacities.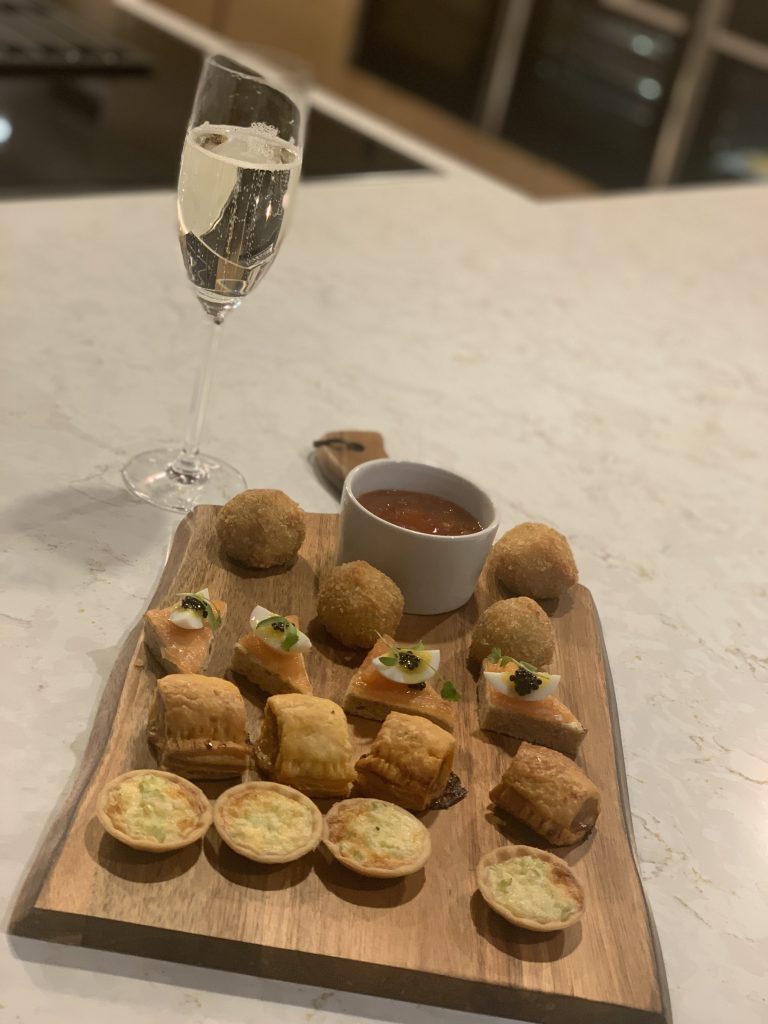 With those fond memories still strong in my mind, I was very happy to receive an invitation to attend an evening to mark this happy occasion by sampling one of the school's most popular classes, the beef Wellington. This version of the class was stripped back a bit to fit the time constraints of the evening and our collective attention span, but still a great opportunity to learn this classic dish.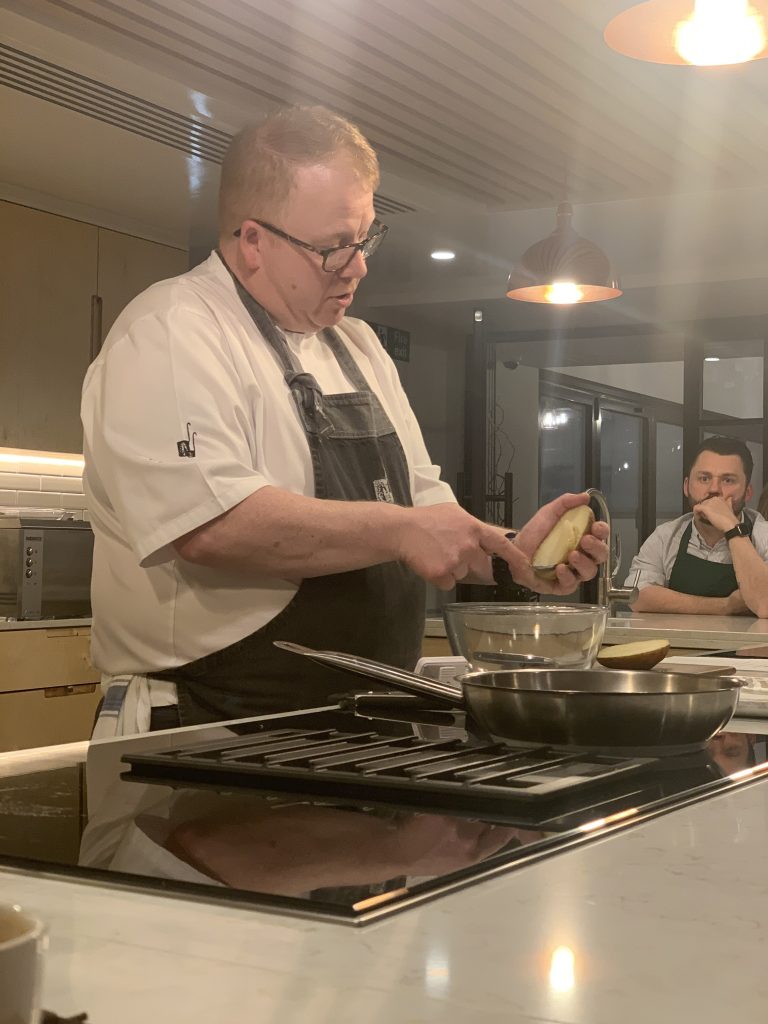 The evening started with drinks and canapés that head tutor Andrew Dixon knocked out as effortlessly as one would expect from a man who held three rosettes back when restaurateur was his chosen profession. These served as the perfect background for a chat about how we would be working together on the dishes we were about to prepare. For the sake of expediency, a few things had been done for us, leaving us with just a healthy slug of chopping to do before combining the fruits of that effort with pre-baked potato. The result of this later in the evening was "Ultimate Loaded Potatoes", a recipe that could be adapted any number of ways to recycle baked potatoes into hemispheres of comfort rammed with cheese, bacon, onion and anything else that takes one's fancy.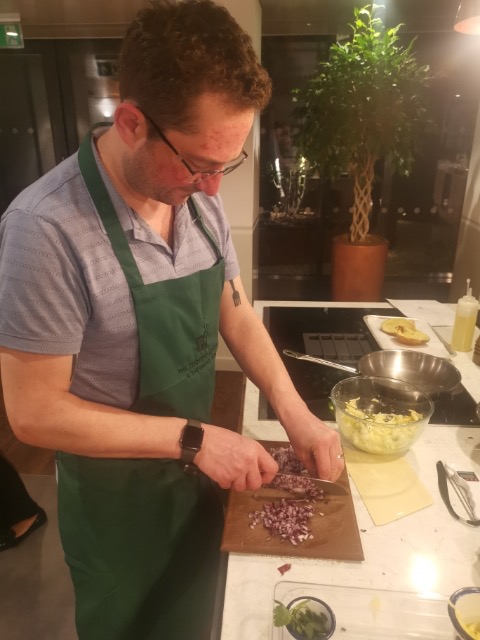 The star of the evening would always be the Wellington – something I've never attempted in my own home – and I was correspondingly keen to prise open its secrets under expert tuition. While I obviously understand the concept of this dish, it was great fun to get to grips with its subtleties. With our pieces of beef fillet sealed to our satisfaction, we smeared them generously with a chicken mousse that our tutor had substituted for the more conventional mushroom duxelles. This was in addition to a layer of pancake that I hadn't realised was traditional, accented here with tarragon. A puff pastry coat completed the assembly with a generous egg wash before we decorated with a pastry lattice, which represented minimal effort thanks to a roller that made short work of prettifying our creation.
With our efforts completed, we retired to drink a toast to the birthday that had brought us all together and enjoy the fruits of our labours. My companion for the evening was Kate from Avocado Events, with whom I've worked before on several events, and we agreed that our respective efforts were absolutely top notch thanks to the top quality tutelage.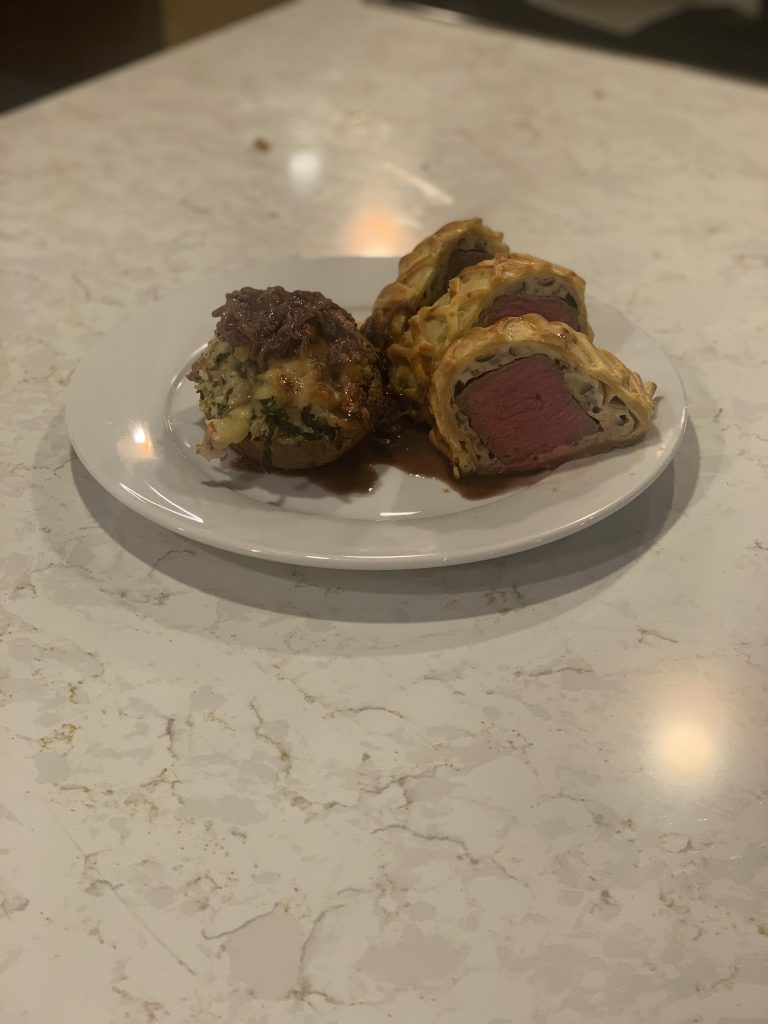 Back in March I obviously had no idea that it would be pushing August before it was appropriate to be posting this and the ongoing situation for the hospitality industry was becoming clearer. I'm happy to see that The Cookery School at The Grand is open for business as of 1st August, Yorkshire Day appropriately enough and, while things may seem a bit different in the early days of reopening, I don't see that its appeal will be diminished in the least. Welcome back and a (somewhat belated) Happy Grand Cookery School Birthday!
Disclaimer: No charge was made to attend this event. Opinions are impartial.