Way back in 2017 I ran a series of street food events at my local pub to varying degrees of success with a range of traders who've gone on to a variety of enterprises since then. Amongst them and one of the most supportive was Clucking Oinks, whose bright pink van was as memorable as the superb fried chicken served from it. Ever since the delayed opening of Spark they've been a fixture there, moving from the ground floor to a large unit on the upper level, as well as trading in other locations such as Doncaster and London. Now though they have a brand new location to call home on a more permanent basis with the opening of their first permanent bricks and mortar site on Castlegate.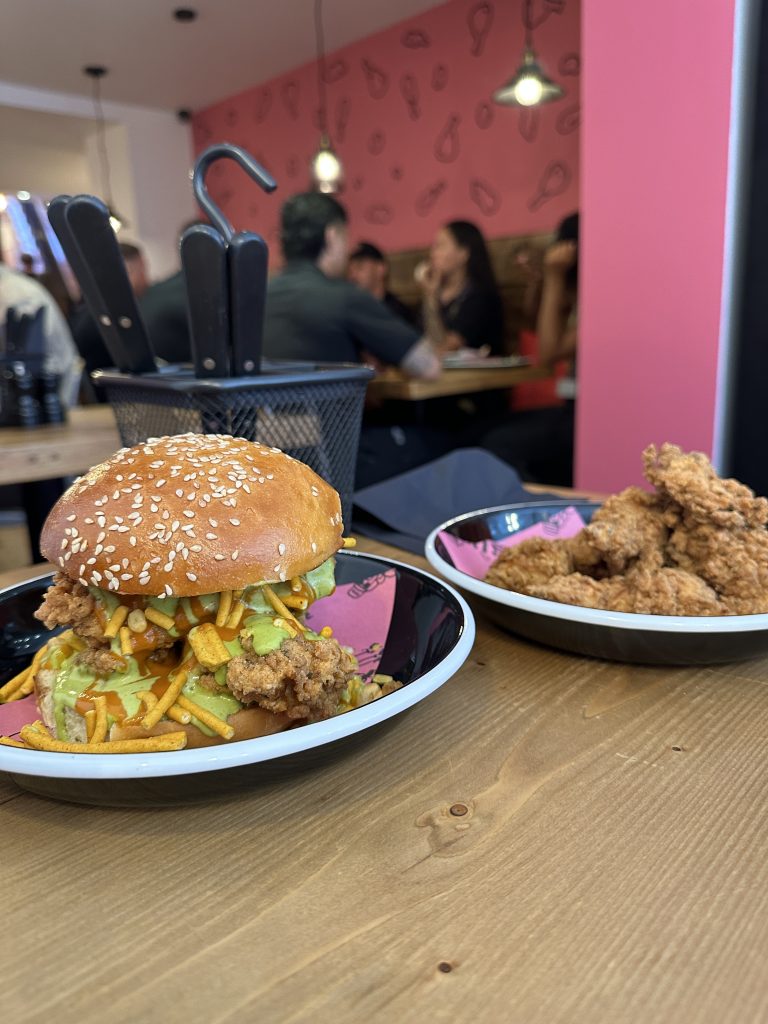 Anyone interested in the York hospitality scene will be familiar with this location as the former home of Source which has had to call it a day to tend to other, very successful, business interests and the interior hasn't been too drastically meddled with. Bright pink branding has been proudly installed on the frontage and the rest of the interior now matches the bright, hip-hop inspired aesthetic that has become Clucking Oinks trademark while the menu doesn't deviate from the successful formula that they've been refining the last few years. What has changed is the breadth of the menu, with many of the much loved monthly specials from Spark now permanent fixtures. When I popped along to the friends and family soft launch I took the opportunity to reacquaint myself with the "Bombay Bad Boy", largely on the strength of the incredible coriander mayo it features. We also grabbed some chicken strips, some wings and a couple of portions of loaded fries to make sure the transition to this site had been a smooth one.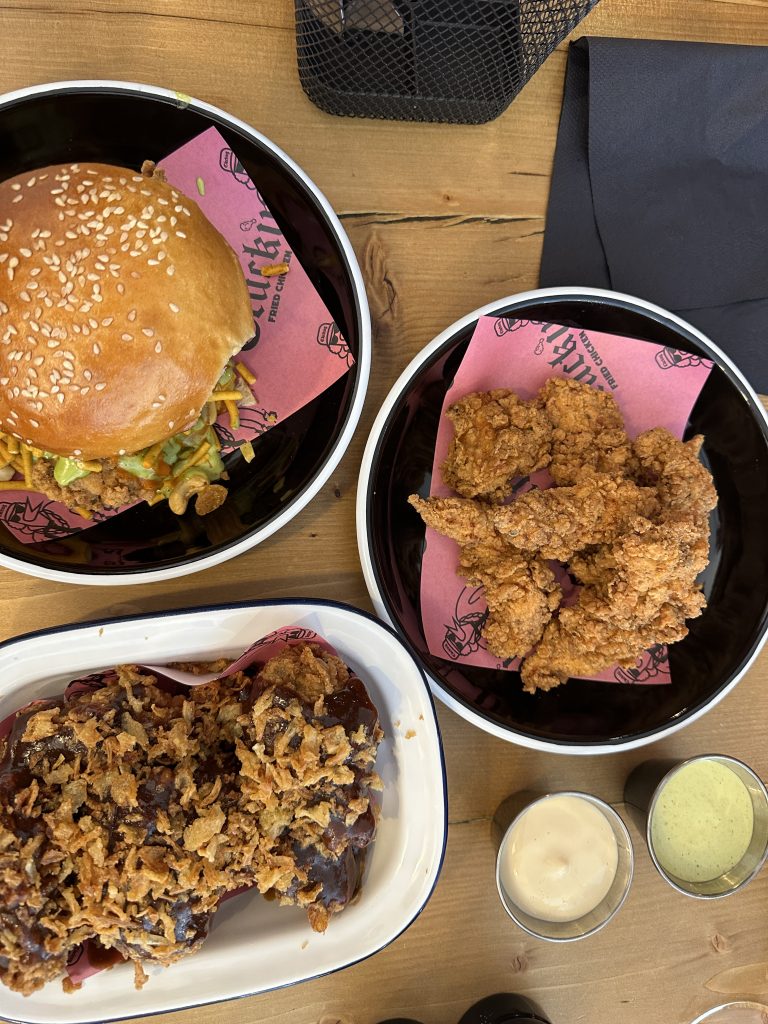 Being well versed in working in many different environments, having a permanent venue was unlikely to prove an obstacle and the food is as consistently superb as always. The slathering of coriander mayo and crunch of Bombay mix on my burger was as distinctive and boldly memorable as I remembered and the loaded fries are the same indulgence as always, just in more comfortable surroundings.
I've no doubt that this move will see Clucking Oinks achieve even more success, building on the hard work of the last few years despite all the obstacles they've had to endure too. It'll also give them space to breathe and, in time, broaden the menu which has had a conspicuous absence of "oink" for rather too long in my view. It's been a pleasure watching these guys firm themselves up as one of York's street food heroes and I'm excited to see what the transition to a permanent site brings for them.