(Ad – pr) Just before Christmas I was lucky enough to be invited to stay at The Judges Lodging on Lendal and was extremely impressed by the beautifully cared for and characterful building. As I commented at the time, when I moved to York this was not a an establishment that did its premises full justice but has since been quite the glow-up and is a memorable place to stay. Now they've decided to push their food offering on and launch 1711 York, a new fine dining restaurant to complement the bar offering that remains in the lower part of the building.
Situated on the first floor with views over the back of the building, the 1711 York dining room has been spruced up into a smart and welcoming place to enjoy the new menu from chef Marlon who's put together a well rounded menu with a few options that intrigued without sounding self-consciously unusual for the sake of it. We opted to start off with carpaccio and scallop dishes to precede mains of beef cheek and salmon, with the server able to explain the menu confidently and convincingly while furnishing us with drinks.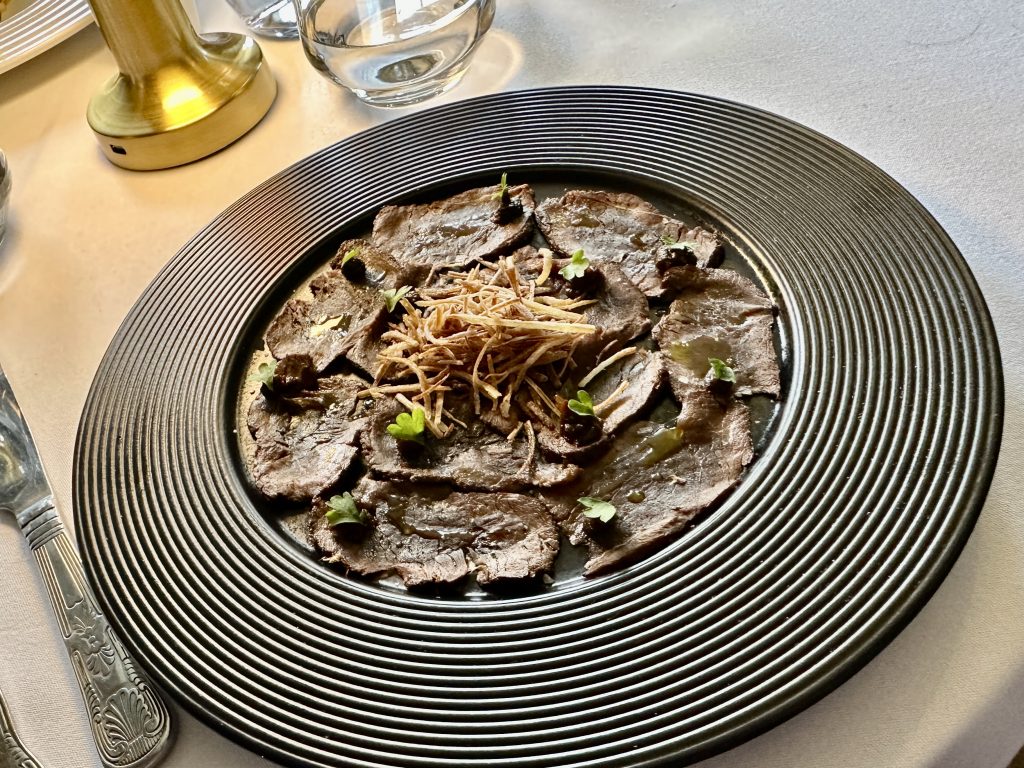 I've been eating rather a lot of scallops recently (this is not a complaint) and these examples being livened up with a gentle garlic cream and crisps of Jerusalem artichoke will remain with me for a while, the sweet scallop being put into relief by artichoke and crisps of kale. Venison carpaccio kept the slight gamey, earthy tones of the meat and was lifted with dots of black garlic puree and a handful of crispy shallot. Both dishes set the tone for the main course perfectly.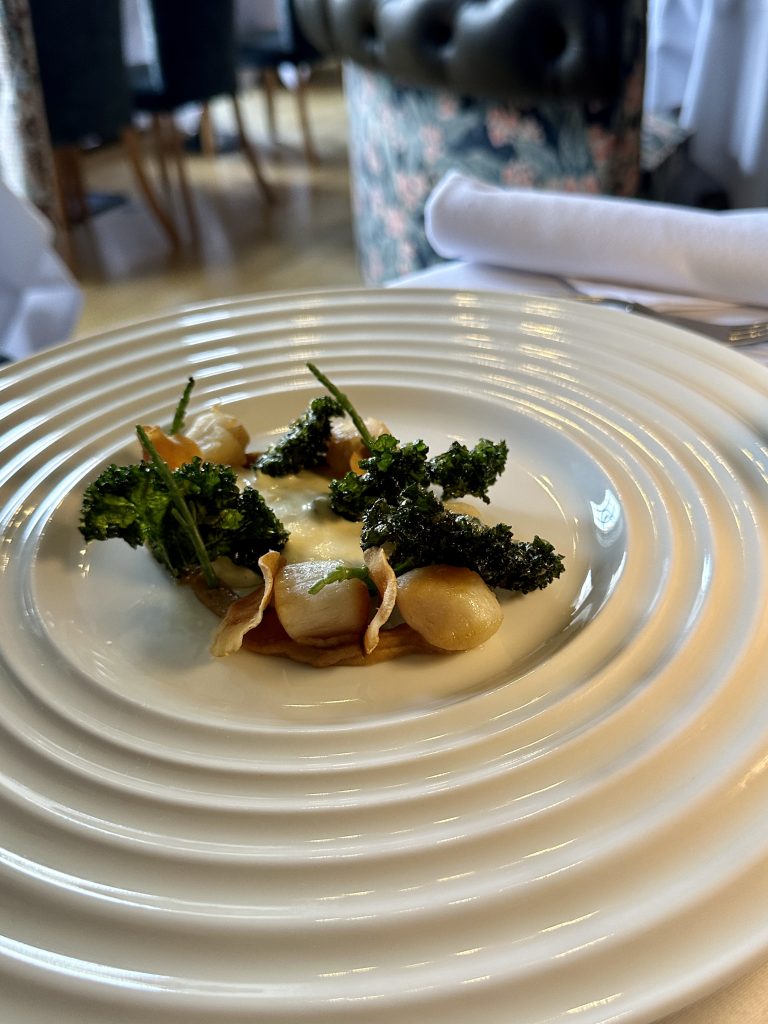 Asian style braised ox cheek was never going to be something I could resist, so I didn't try while lobster sauce and hen of the woods mushroom made certain that the salmon they accompanied would make the cut. With a pomme puree underpinning ox cheek, this was a rich and deeply satisfying dish with the hints of Asian spice in the meat bold enough to be present but subtle enough to embolden rather than overwhelm the meat. A shard of crispy bacon and silverskin onions rounded out the dish nicely while the other side of the table enjoyed the well cooked piece of salmon which sat next to a pool of lobster sauce, held in place by a ring of hen of the woods, while caviar removed any doubt about the dishes luxurious intent. With lobster, salmon and hen of the woods all on the plate, there was a lot going on here, but it worked into another satisfying plate of food.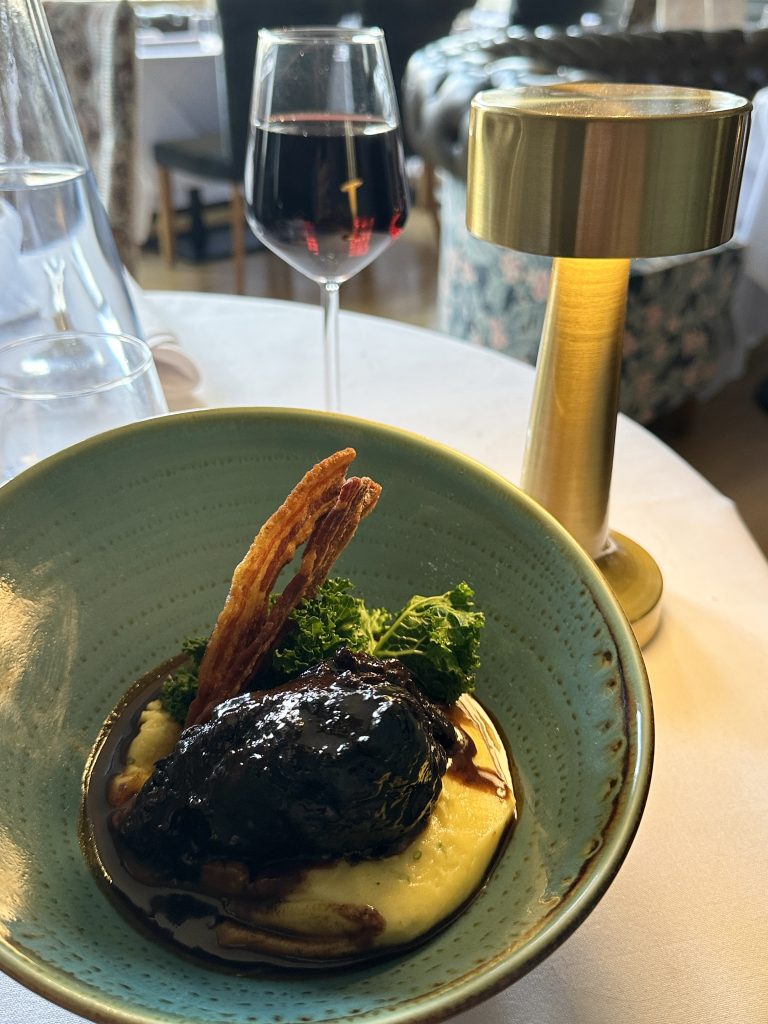 To finish we shared a vanilla tart that had been draped with edible gold, just in case we'd forgotten that this was fine dining! Thin pastry and a glossy filling with plenty of vanilla played well with rhubarb ice cream with a bit of white chocolate soil for texture to make this a fitting end point.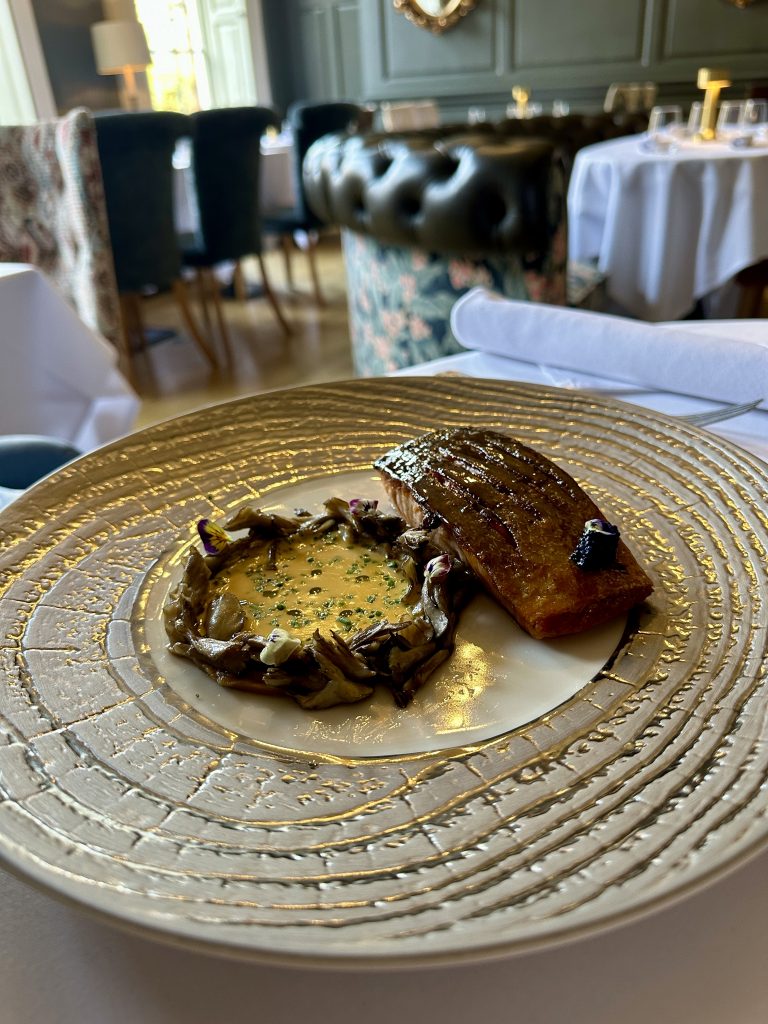 The food at 1711 York is a significant step forward from previous visits to The Judges Lodging, which wasn't conspicuously lacking in the first place. This grand building has been on quite a journey since I first encountered it 20 or so years ago, going from grotty bar to accomplished dishes in a beautiful dining room via a meticulous refurb. Chef Marlon is enthusiastic about his dishes and more than willing to talk through the process by which he's arrived at them. I'm looking forward to seeing what's next for Marlon, The Judges Lodging and 1711.