Over the last couple of years I've repeatedly told myself that I must get out of the purely "York" mindset and start straying further from my natural epicentre. The downside of running this website is that I seldom get back to many places I want to, such is the demand to try new places, so I easily fall into the trap of hitting the same old places in the sake of easy decision making. To that end, I've been trying to be more generous with my time travelling out of the city so when an invite from Firepit Beverley dropped into my inbox, I resolved to make the trip.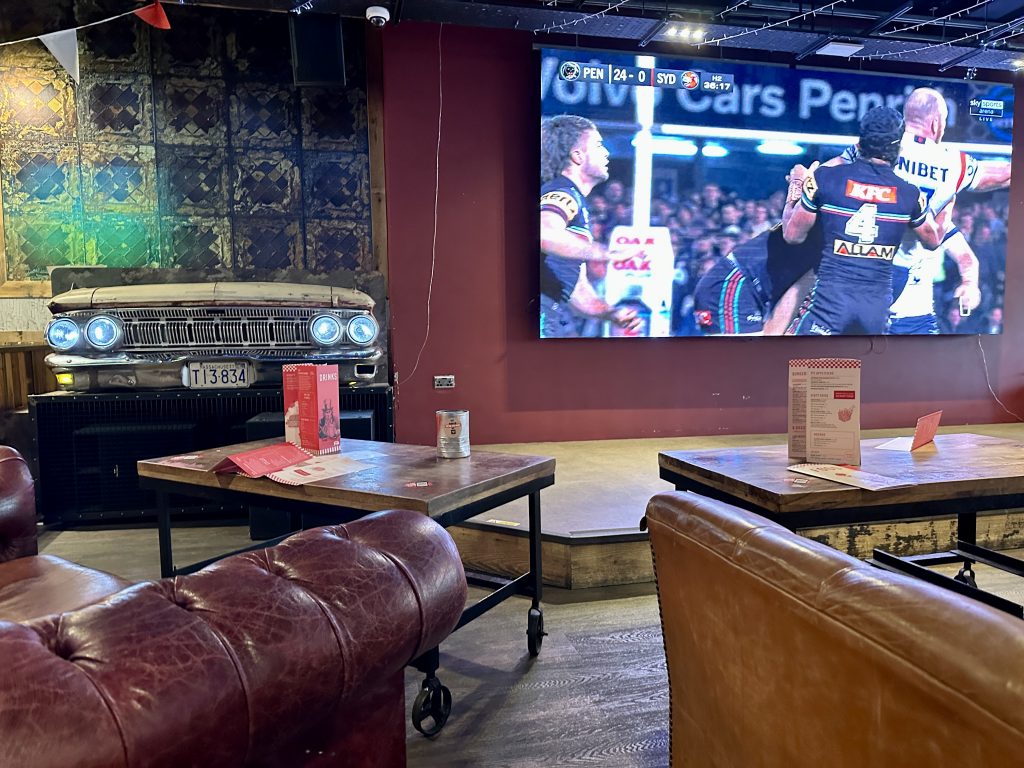 A few Fridays later and we found ourselves parked up in a multi-storey car park in the centre of Beverley (much more reasonable than parking in York) and started to explore. I'd been told that it felt like a "mini-York" and this certainly was the case, with a few quaint streets and a Minster to enhance the impersonation. An hour or two wandering was a very pleasant experience and we noted a few places to return to, in particular I've never, as I suppose should be obvious, been to the Pig & Whistle. Firepit Beverley is part of the new Flemingate development, also home to that car park, which is easily accessed at the edge of the city centre and features a largely predictable mix of retail and leisure businesses. Firepit itself is a smokehouse and sports bar that augments the food offering with games such as darts, pool and shuffleboard as well as featuring a wall-dominating screen to really push every last pixel of sport into your eyeball.
The food offering was rather meat heavy as one might expect and we took the cowards' way out of ordering a sharing platter with a couple of sides to reduce the mental burden of any decision making. The environment has some cool bits of Americana dotted about and feels lively enough without becoming a distraction from the food, if that's the focus of your visit. Our platter arrived smartly enough and was every bit the meaty indulgence I had expected. Laden with ribs, chicken legs, beef brisket, smoked sausage, pulled pork, chicken wings and chorizo this was a serious feed and called into question the necessity of the mac cheese we had ordered, though chips to punctuate the meatiness were a must have.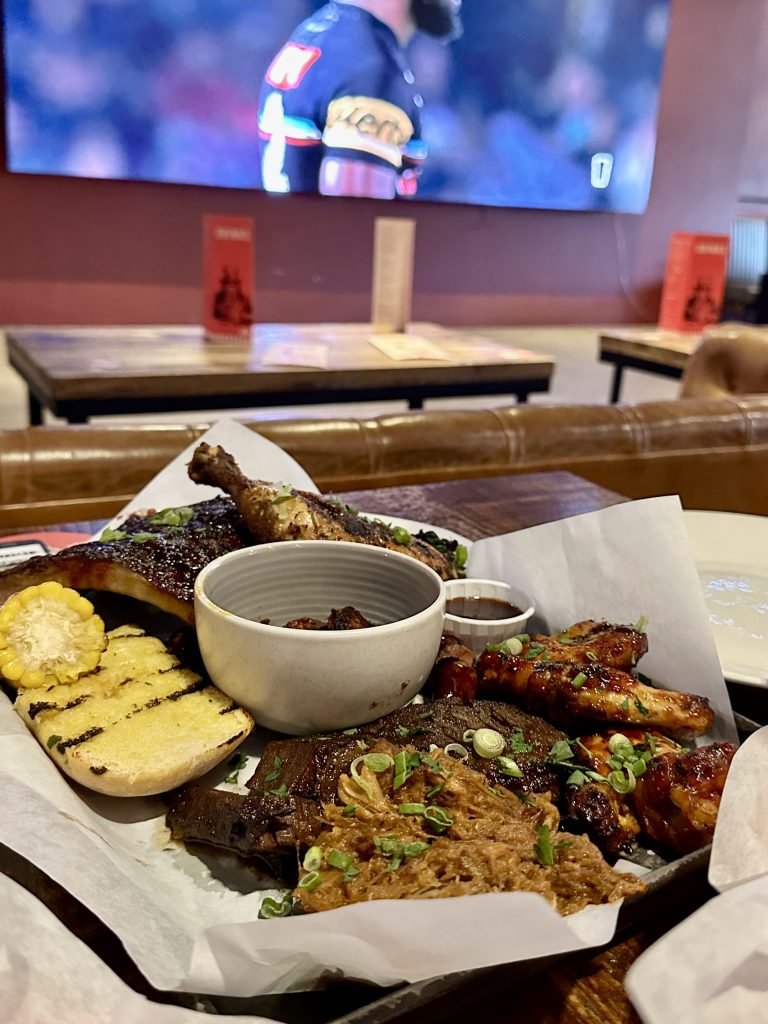 There was little chance of us polishing off the lot (don't worry, the leftovers came home) so we made sure to sample everything and get a good sense of the standard, with the pulled pork and brisket being stand-out and everything hitting the target admirably. The smoked sausage had the promised good whack of smoke and the wings were messily indulgent. Looking back at the menu now I realise we were missing some 'slaw and pickles that would have been a welcome relief from the meat-fest but this was an incredibly generous serving for £35. We added some creamy mac cheese for even more indulgence and left very full and very happy.
In truth a sports bar such as Firepit Beverley is not my natural habitat, but for this dining experience, it felt rather appropriate. The dimly lit setting scattered with screens and dominated by that massive display and a few striking features including the front of a car and a seating area reminiscent of an airstream caravan hits the spot. There was a good buzz of people enjoying the shuffleboard and pool that would translate well to an evening and really motor on when a big event was on. I should go farther afield more often!
(Disclaimer – PR visit)