(ad – pr) You'd think serving fresh beer to enthusiastic customers in a brewery wasn't a terribly hard thing to do. After all, the beer is brewed and ready to go and who isn't eager to attend the proverbial in a brewery. In real life though practicalities can intervene and I've seen a few events underwhelm in the past, so with that in mind I left the city on a Friday evening. I've been out to Yorkshire Heart a few times to check out their vineyard and brewery but over the last few years they've really upped the ante with a cafe space and options to enjoy picnics between the vines amongst other attractions. This year, they're running The Yorkshire Heart Brewery Tour & Tap night between the brewery and cafe sites and I was more than willing to come and sample!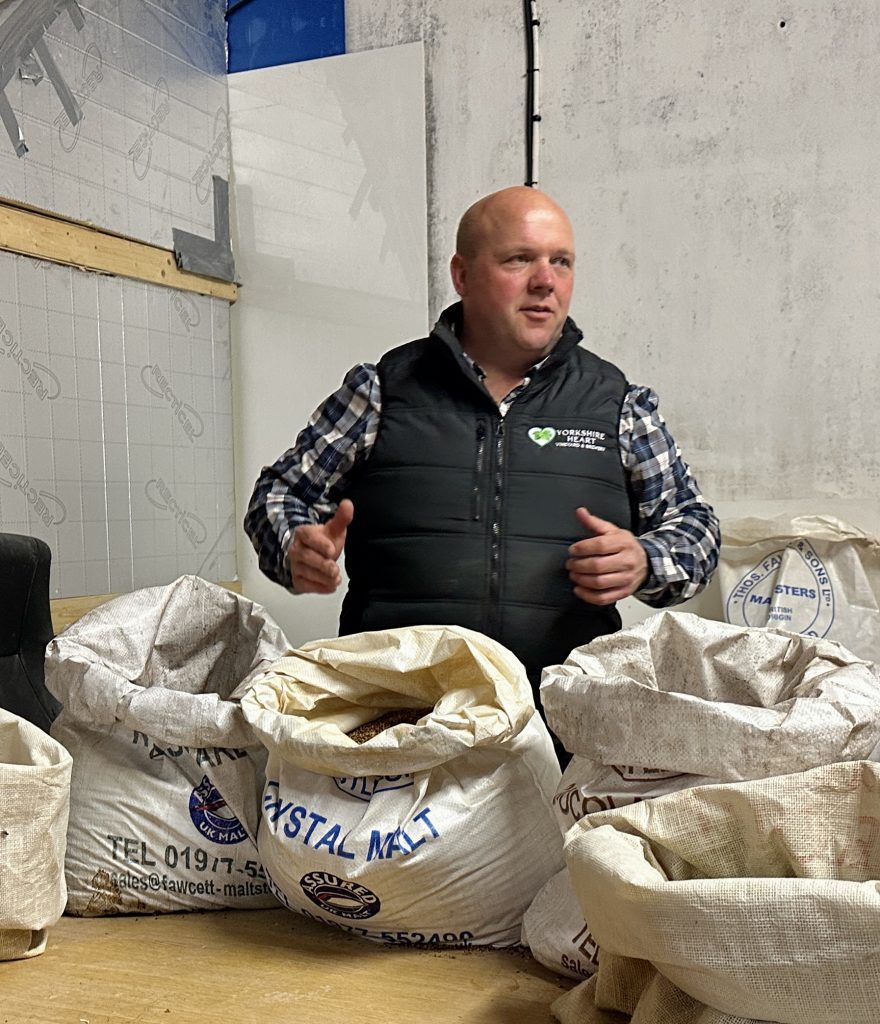 Yorkshire Heart is easily found just off the A59 around 15 minutes from the centre of York, though if you're attending one of the Yorkshire Heart Brewery Tour events make sure to keep an eye out for the sign specifically to that rather than confidently telling your driver it's another couple of hundred yards (oops). Unsurprisingly the event starts in the brewery itself, so decent footwear is wise as is a jumper if it's chilly. Tim from Yorkshire Heart welcomed us with the first of the evening's samples, a refreshing pale ale, and started to tell us about the history of Yorkshire Heart, with plenty of info forthcoming about both the brewery and vineyard's operation and history. We then ascended to the second level of the brewery to have a nosey through some hops and malt, going through the proportions one might use to brew different styles of beer… accompanied by a second sample of course!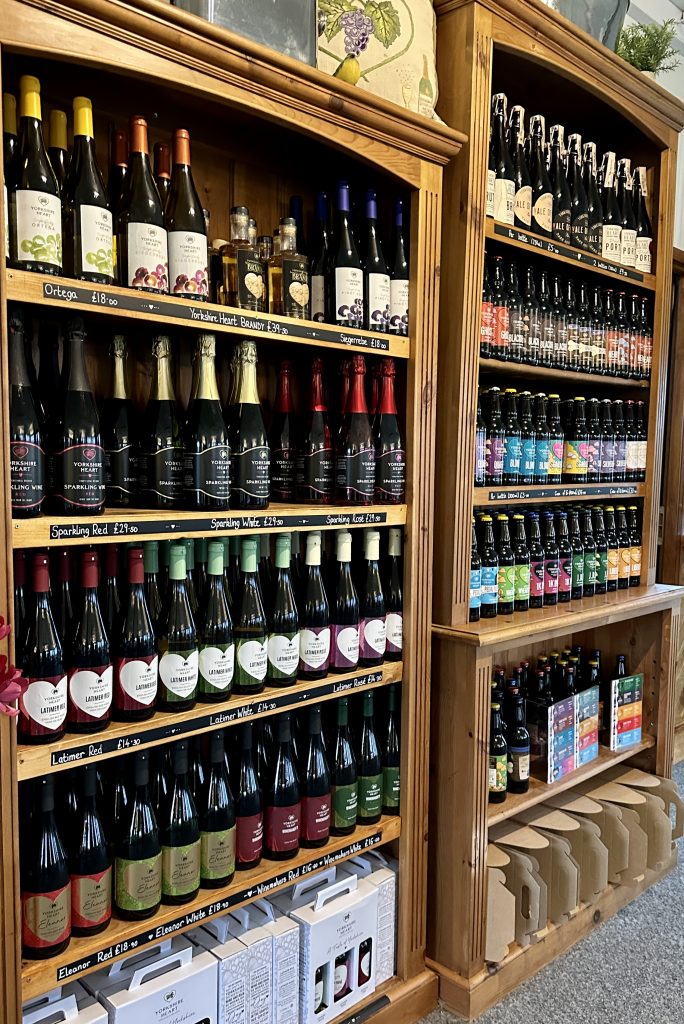 By this point, it was getting a bit chilly so we retired to the cafe for more beer sampling and supper. At £20 a head including 6 halves of beer and dinner I wasn't expecting a feast so the hearty platter that arrived was a nice surprise and perfect for soaking up the beer. I'd neglected to forewarn the team at Yorkshire Heart that my companion for the evening was gluten free which, while sub-optimal for her, gave me free choice of the snacks while the team sourced something more appropriate for her.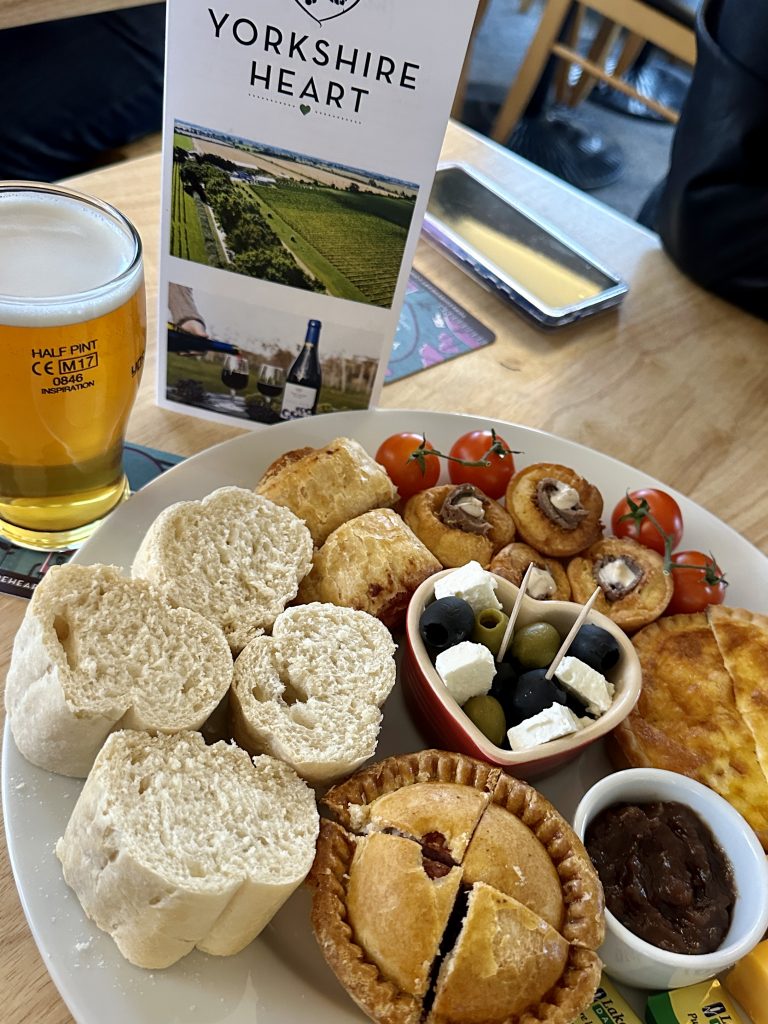 The Yorkshire Heart Brewery Tour is a great fun, informative evening which features a good selection of quality beers and a window into the operations of the brewery. It also introduced me to some interesting beers outside of their more conventional range such as their 7% "Brut IPA" which benefits from a secondary fermentation with sparkling wine yeast. I couldn't resist taking home one of those to enjoy as well as a "Pinot Porter", each a bargain at £5 for a 750ml bottle. Yorkshire Heart have shown themselves quite able to run a brewery knocking out cracking beers and with the Yorkshire Heart Brewery Tour equally adept at running a p*ss up in it.