A decent pub adds a huge amount of value to a village and its residents, providing a centre for socialising and occasions as well as, hopefully, making it a destination for non-residents in which to spend money. I can't ever imagine living further than walking distance from a decent pint over which to discuss similarly locally obtained newspapers (don't @ me kids, the printed word has its place) and a pint of milk. Happily as a city dweller for the foreseeable future, that's unlikely to be a problem (pandemics allowing) but it does put me in the position of that visiting spender to the many cracking village pubs surrounding York. One such pub is The Crown and Cushion Welburn which sits near Castle Howard and is part of the Provenance Inns well regarded estate.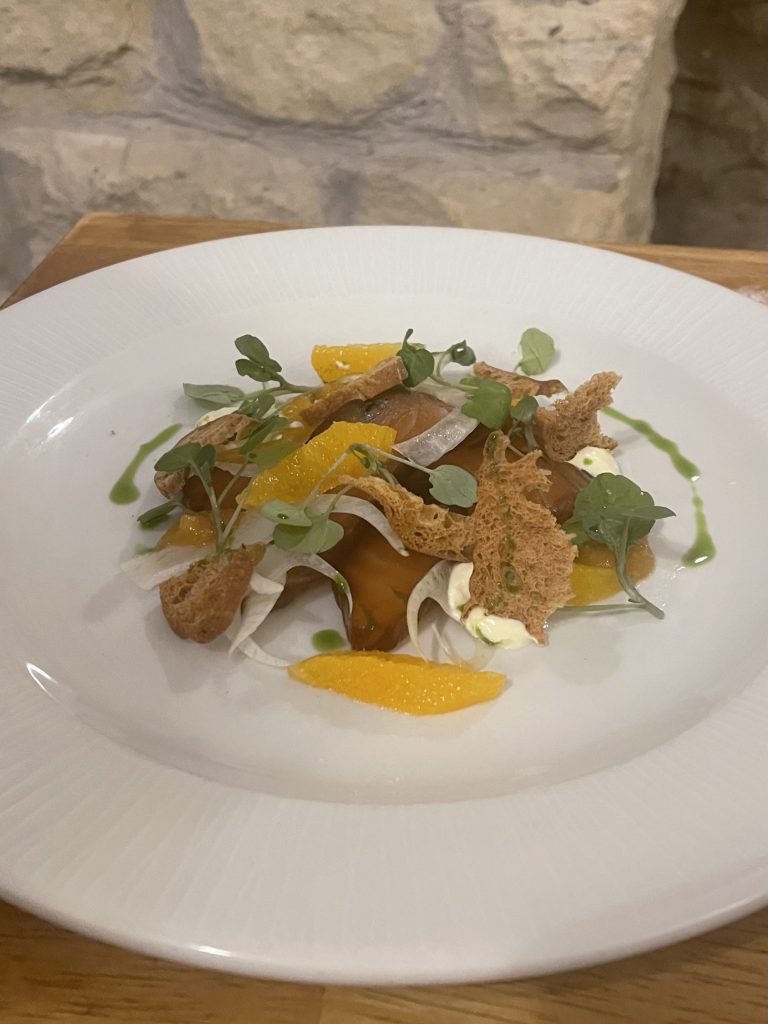 I've visited here a few times over the years thanks to that proximity to Castle Howard, which makes Welburn an ideal point from which to start a walk taking in views of that iconic Yorkshire building. Now though, as part of Provenance Inns, I was curious to see if the village pub feel had been retained and if they'd struck the right balance between destination gastropub and friendly local. Welburn is just a short hop up the A64 and lives up to the stereotype of the pretty Yorkshire village, and while I'm not sure it has anywhere to fulfil my desire to pick up the papers locally, it's now home to Dogh too, an attractive independent run cafe that's worthy of a visit in its own right.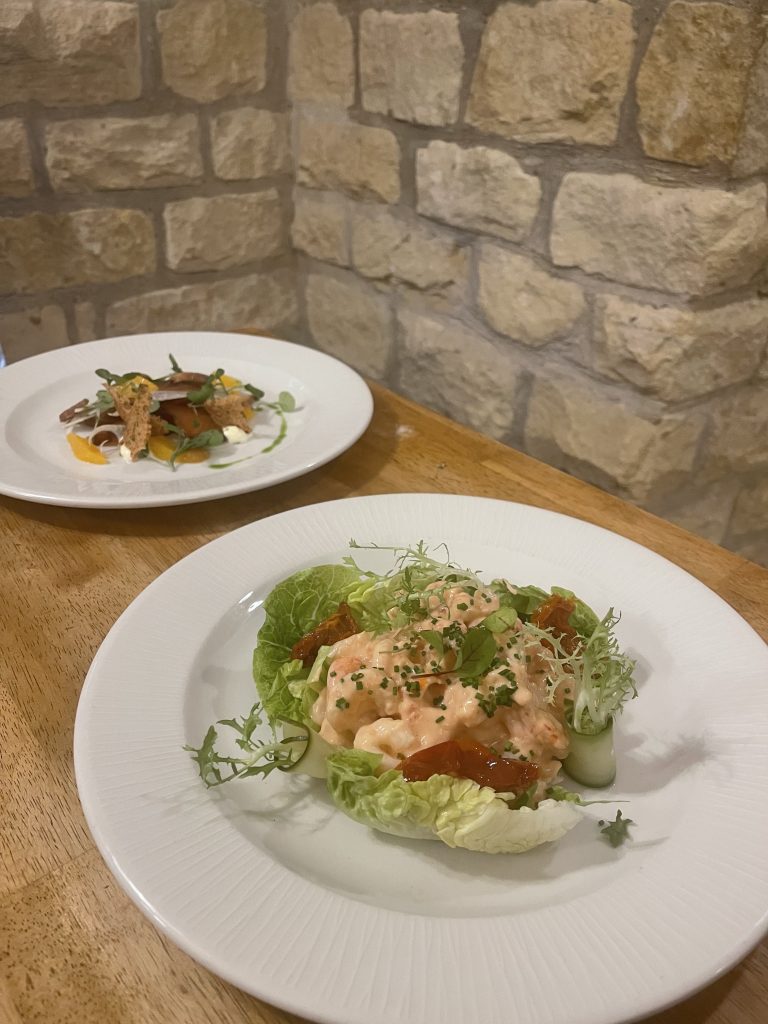 Entering The Crown and Cushion Welburn gives all the right signals, with a friendly server establishing we were dining and directing us through the bar to our table. The bar area was quiet on our lunchtime visit but was well set to welcome casual drinkers as the day went on and the dining room was a relaxing spot into which enjoyable food could be served. The menu featured a few dishes familiar to me from our recent visit to The Punch Bowl at Marton Cum Grafton (also part of Provenance Inns) as well some unique to this venue, so it didn't take long to whittle it down to a few promising sounding dishes. I'd had my eye on the parmesan and asparagus tart but with that out of service for the day we ended up plumping for smoked salmon and prawn cocktail dishes to start.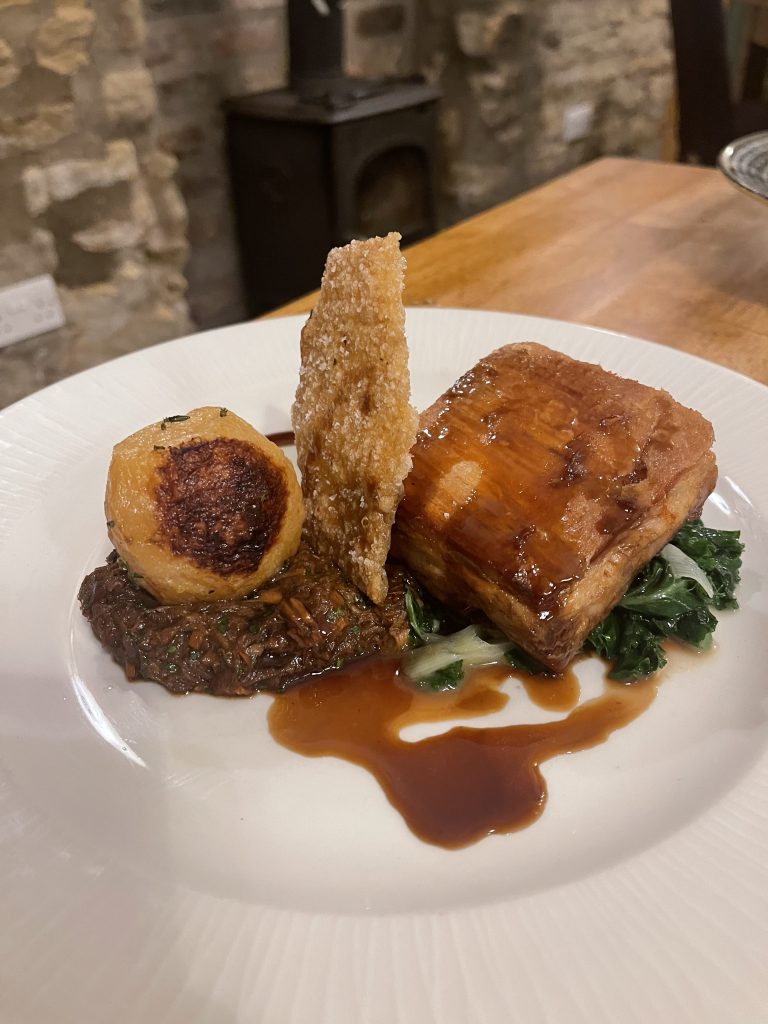 A well kept and quickly delivered pint of Black Sheep was emblematic of well judged, friendly service as well as a precursor to a neatly presented first course. A classic prawn and crayfish cocktail is a dish that can easily become insipid, needing a good punch mixing into the sauce that holds things together. This was present in abundance though, the sauce underpinning the generous amount of seafood here. A few pickles and sun-dried tomatoes (why have these fallen out of fashion so much?) rounded this one off while treacle cured salmon took centre stage on the other plate. Shards of brioche crouton crunched nicely while orange, creme fraiche and fennel gave the dish a sense of breadth.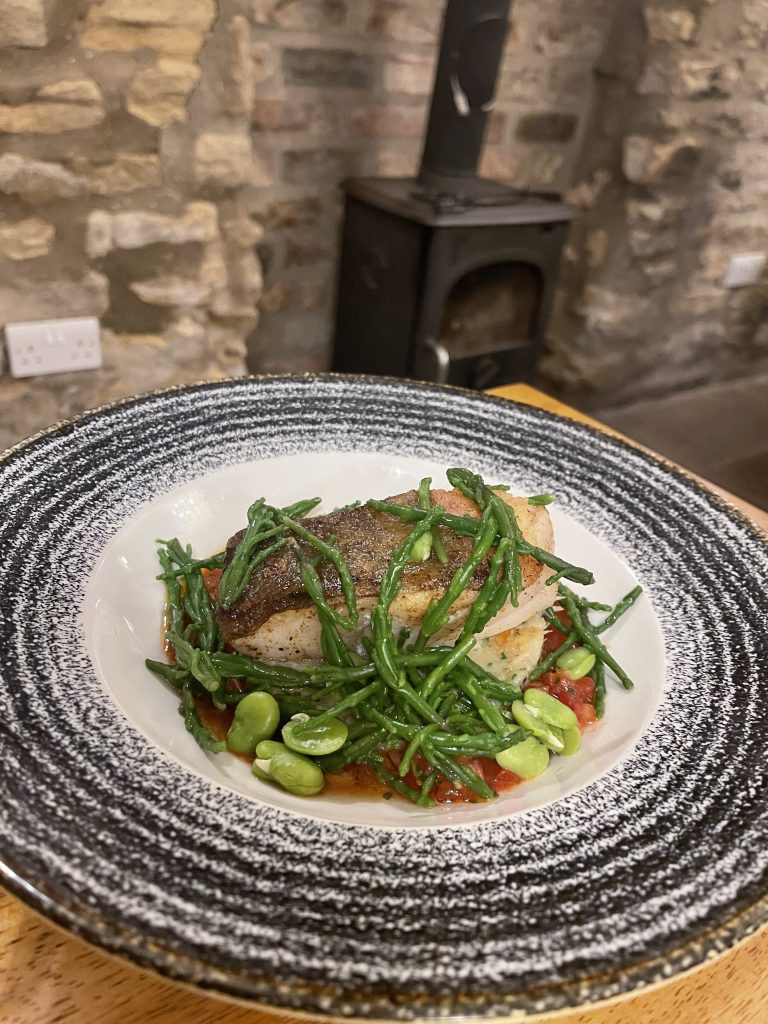 Pork belly and roasted cod had caught my eye for mains, the crab infused crushed new potatoes side pulling me particularly toward the latter which also came with a good sprinkling of samphire. Crab infused crushed new potatoes ran the risk of being nothing more than a crushing disappointment but starred on the plate, with a well judged crustacean hit lending the dish a broad appeal along with the well cooked cod. Pork belly is, and should feel like, an indulgence and this example didn't disappoint as the centrepiece of a set of rich components. A sharp crunch of crackling jutted from the middle of the plate, working really well crunched into the pork and apple ragout that was just as much of a main event as the pork. Beetroot fondant was a welcome shot of earthiness that backdropped the plate along with some spring greens and a rich jus to round it out before we moved onto a dessert.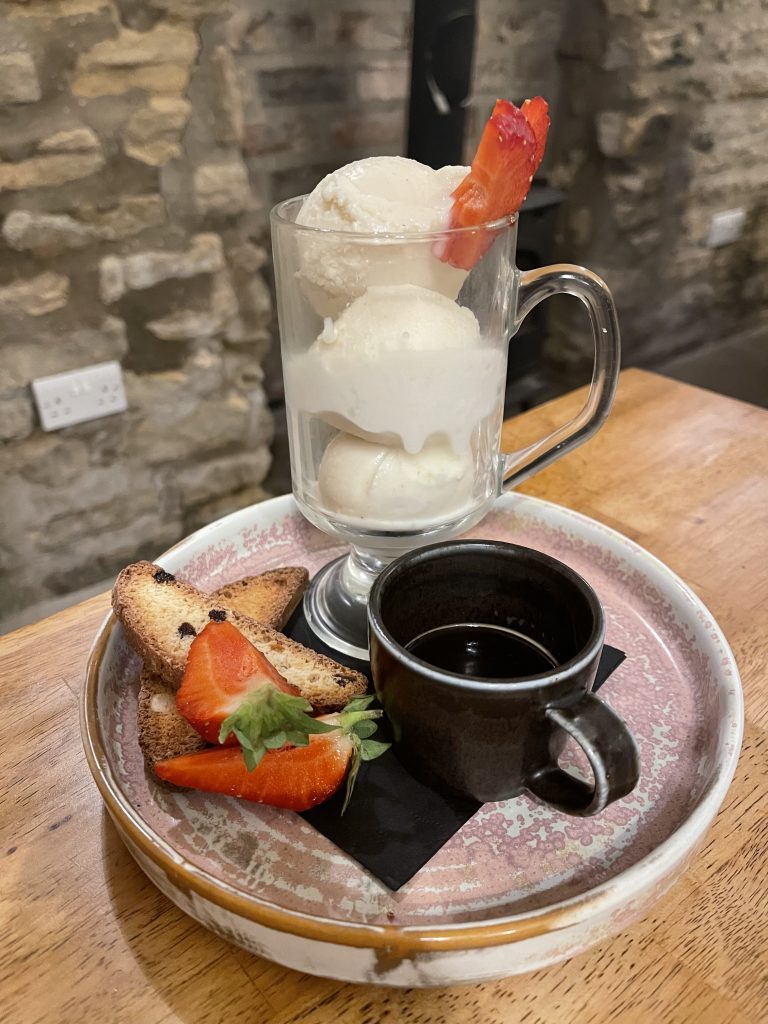 As is, or at least should be, common knowledge I don't have much of a sweet tooth. Ice cream is an indulgence that Baby Fork has pushed me to in increasing quantities over the last few weeks though so an affogato was a decent way to to finish the meal, caffeine being another increasingly important part of life since her arrival! Ice cream and espresso was an easily understandable way to end a really enjoyable meal in a deservedly well established village pub. Every time I make my way to a village pub that sells itself on its food offering I'm nervous that the balance will be to much toward regulars drinking or attempts at fine dining to the exclusion of the former, but I'd no worries here. Should I find myself unexpectedly resident in the countryside surrounding York, this is just the kind of local pub I'd hope for, able to supply a decent pint to backdrop good conversation while easily slipping into restaurant mode when needed. If only it sold newspapers, I'd be well equipped for country living…
(Disclaimer – PR visit)