York has many hotels and seems to sprout more and more on an almost daily basis. From funky new entrants such as Moxy to luxury with history thrown in at Grays Court there really is something to appeal to everyone. One of the oldest players is The Principal Hotel, attached to York train station and for many years known as The Royal York but now with a new identity as The Principal after an extensive refurbishment a half decade or so ago. Truth be told, before that refurbishment, it was showing its age in all the wrong ways as I found using it as a venue for requirements gathering workshops that were rather inappropriately next door to wedding parties as I recall. Thankfully the refurbishment was a resounding success and this hotel makes just the right impression on arrival these days, so an invite to experience it for myself was snapped up, all the more so when I realised it would be our first opportunity to enjoy a night in a hotel while Baby Fork remained in the care of others!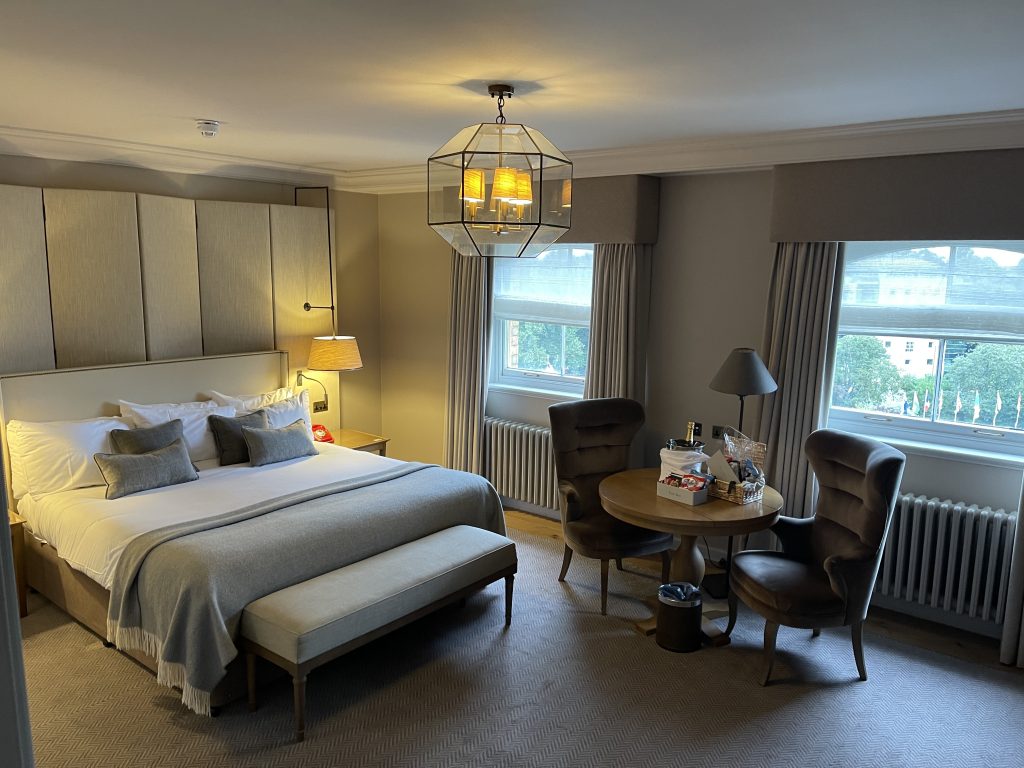 Giddy with excitement at a childfree night, we started our visit with a minor detour to The York Tap which stepped up by delivering a steam train arrival to backdrop our drink. From there it's just a short stumble into the (revolving) back door of The Principal Hotel, but we took a few more steps to enjoy the striking frontage before checking in. Dating back to 1878 and subsequently expanded, The Principal sits in beautiful and surprisingly expansive grounds which are currently home to Thor's Tipi offering a more casual drinking and dining experience than the hotel itself and its restaurant The Refectory. As I alluded to previously, the interior of the hotel is really quite striking now with a suitably opulent feel and lots of comfortable corners from which to take in its splendour. Reception of course has the now-normal smattering of plastic screens but that didn't stop check-in being a quick and painless affair and we were relaxing in our room in no time.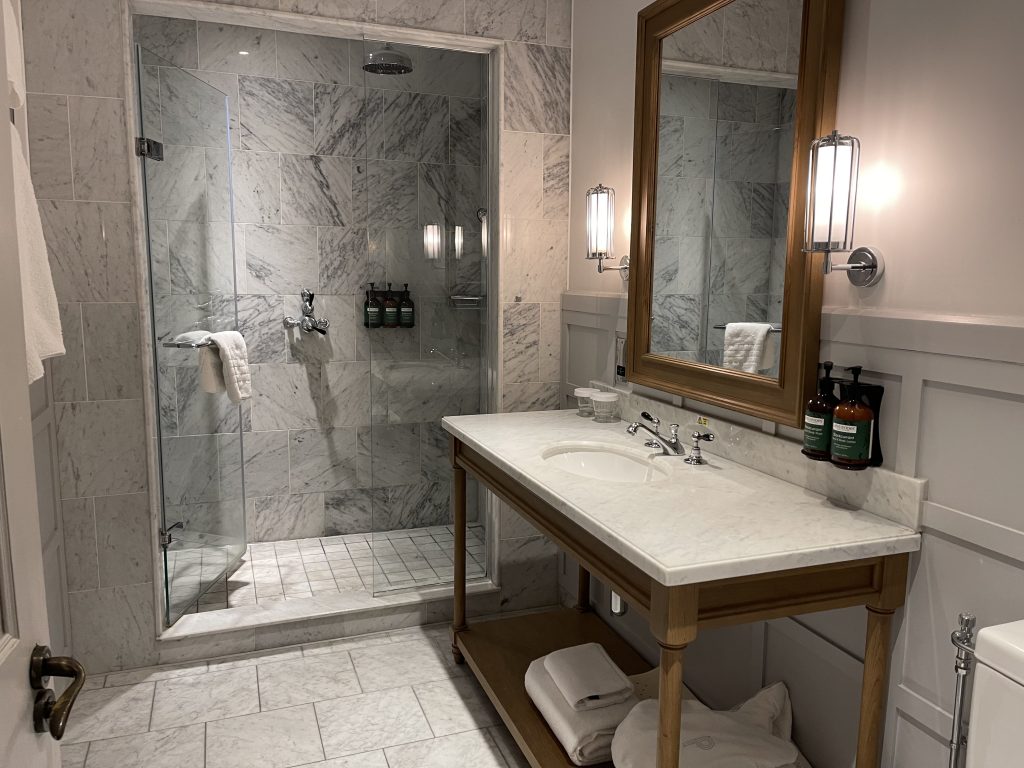 All the details you'd expect in a prestigious establishment such as this were ticked off, with all the tea making facilities, hairdryers and smart TV you could reasonably desire along with a Dyson fan for a little tech accent to the decor that wasn't necessary despite the heatwave. Furnishings were plush with plentiful cushions that I fashioned into a comfy bench seat on which to read in a panelled alcove and the room was a perfect refuge from which to be occasionally anxious at leaving our child in someone else's overnight care for the first time.
The Celebration Package which we'd been invited to sample throws in a bottle of Champagne (Moet no less) and a tuck box full of treats to snack on throughout the stay as well as personalised greetings that made us feel very welcome. The room itself was anchored around a king size bed and was a peaceful and welcoming space that actively encourage relaxation, offering views without any sense of being overlooked – many apologies if that assumption was incorrect and local residents saw me in my pants. Those views were what really made the room special, with York Minster being framed beautifully in one of the windows no matter where you seemed to stand as well as views of the grounds that segued into striking illuminations as night fell. The sense of detachment while still overlooking everyone else's evening amped up the sense of occasion even further while we settled into out champagne and comforts.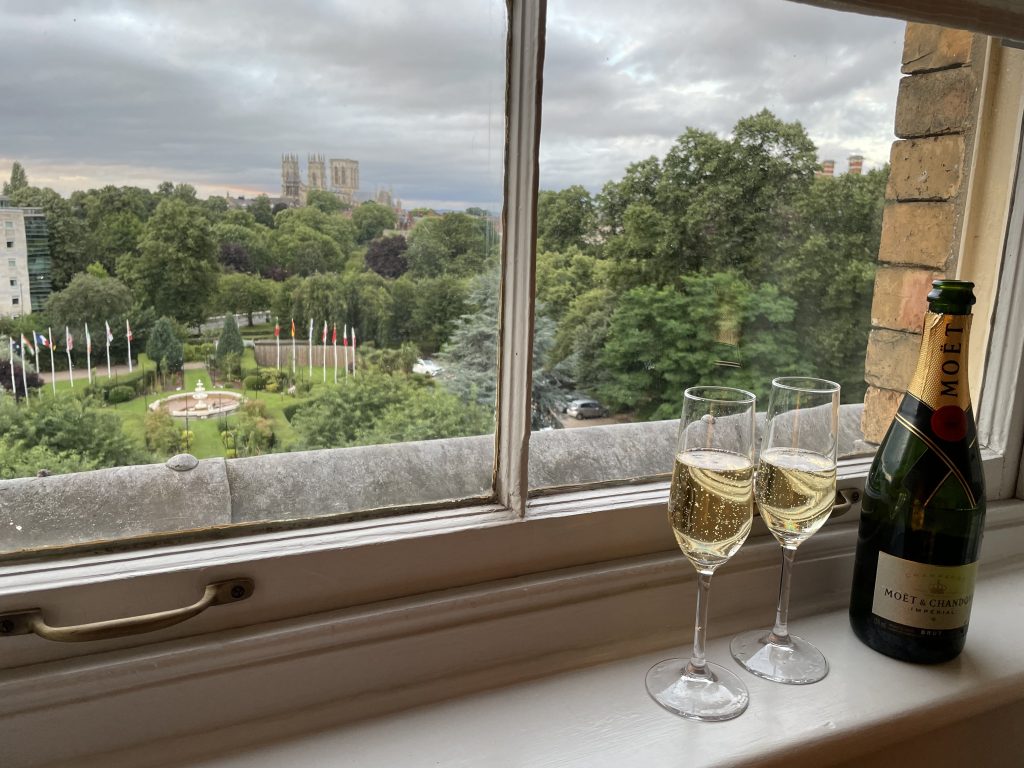 Not many things in life feel as indulgent as going full steam at a hot hotel breakfast buffet. If I'm honest, the quality of the food is (to some extent) secondary to the quantity, convenience and lack of judgement from fellow diners who are also taking the excuse to indulge. Along with an appropriately large amount of tea, this was just the ticket to fend off the previous night's bottle of Champagne.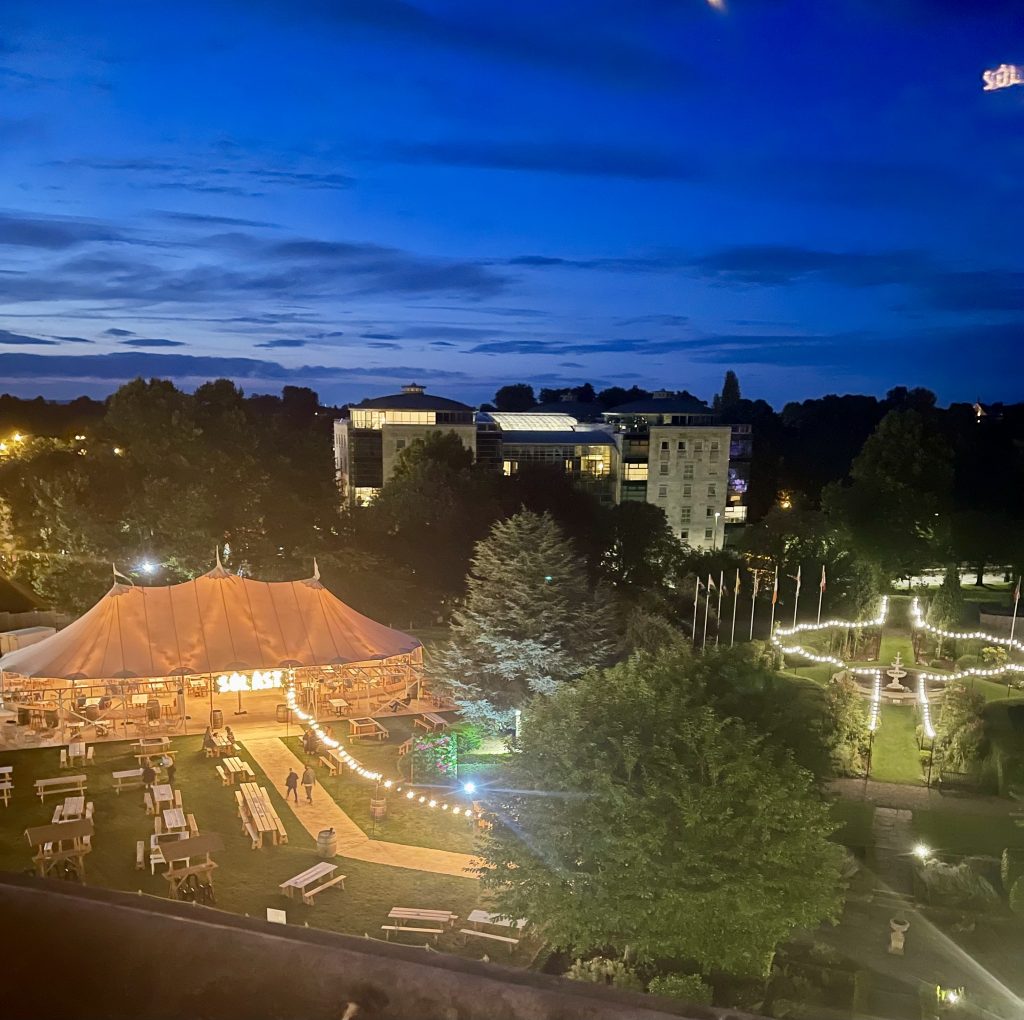 For rather obvious reasons, I've stayed in rather few hotels in York so it was a welcome treat to play tourist for the night in my home town. The Principal made it feel like a special occasion and this landmark building really does shine and exude calmness, exactly the traits that the weary travellers for whom it was intended would need.
Disclaimer – No charge, PR visit.