Over the last decade, Fossgate has been one of the hubs of food activity that's driven the city's burgeoning reputation as a food destination. Its namesake business The Fossgate Social has hosted a number of different kitchens and pop ups over the years, such as Street Cleaver, now sorely missed in York but reborn Hull as The Social Distortion, and is now adding a new name to the list. T'art is the new concept from Alessandro Venturi (who's got form for putting out peerless Italian street food from former business Aroma) and Jacopo Di Carlo. T'ART at The Fossgate Social is their new venture which blends sweet and savoury dishes with a focus on creating the best doughs and patisserie.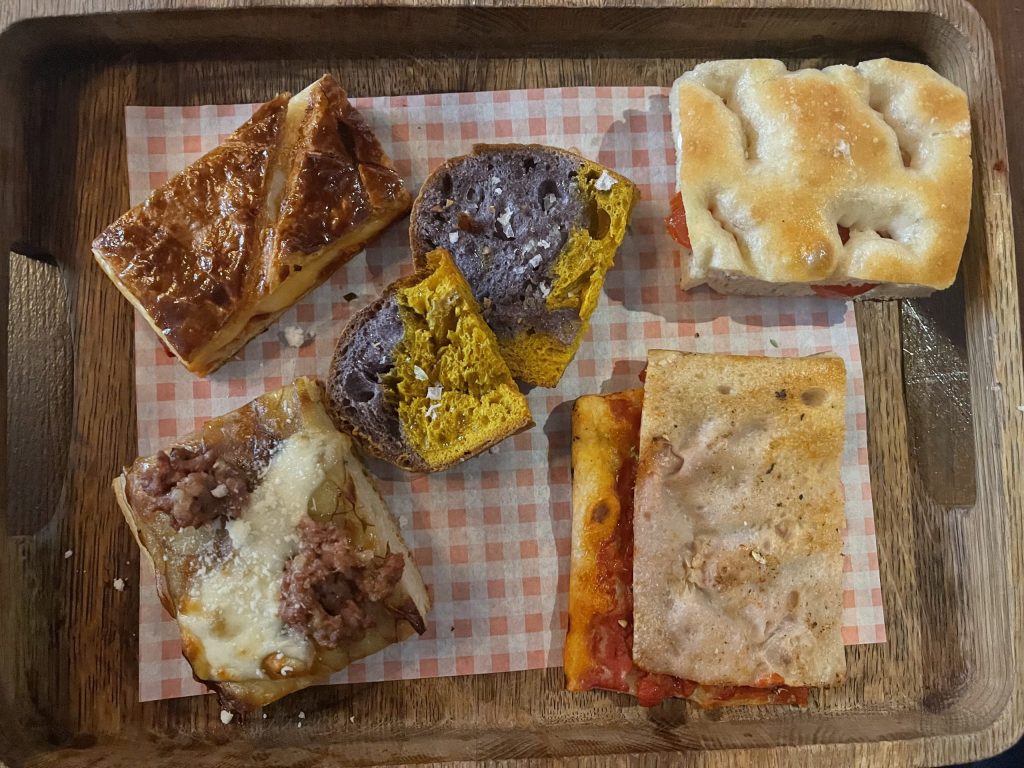 The Fossgate Social is well known for dishing out great coffee and schooners of craft beer from its understated but undeniably cool home on Fossgate and is somewhere I've been intimately familiar with over the last few years. The focus of my most recent visit though was to give the T'ART menu a good close inspection, which Allesandro was more than happy to accommodate with a selection of the savouries followed by one of their signature desserts. The kitchen is semi-open so the chefs always have an eye on the punters up on the first floor as they get stuck in, as I quickly did. The platter of samples I got to work on included examples of the foccacia, "Grandma Pie" and bruschetta as well as a few other twists on their dough-based excellence.
Evidence of the dedication to elevating these dishes beyond ordinary is easily found in the presentation, and then in each bite. The bruschetta packs in big wallops of flavour that are distant from the kind of supermarket example we're more familiar with while focaccia wraps great depth of flavour around soft burrata and tomato. Potato and pork sausage with fennel top another section of the dough while it's also pressed to service as a kind of wafer thin pizza showcasing tomato and olive oil. My favourite though is a delicate sandwich of ham and cheese whose cross section shows in geological detail the layering and structure of the bread.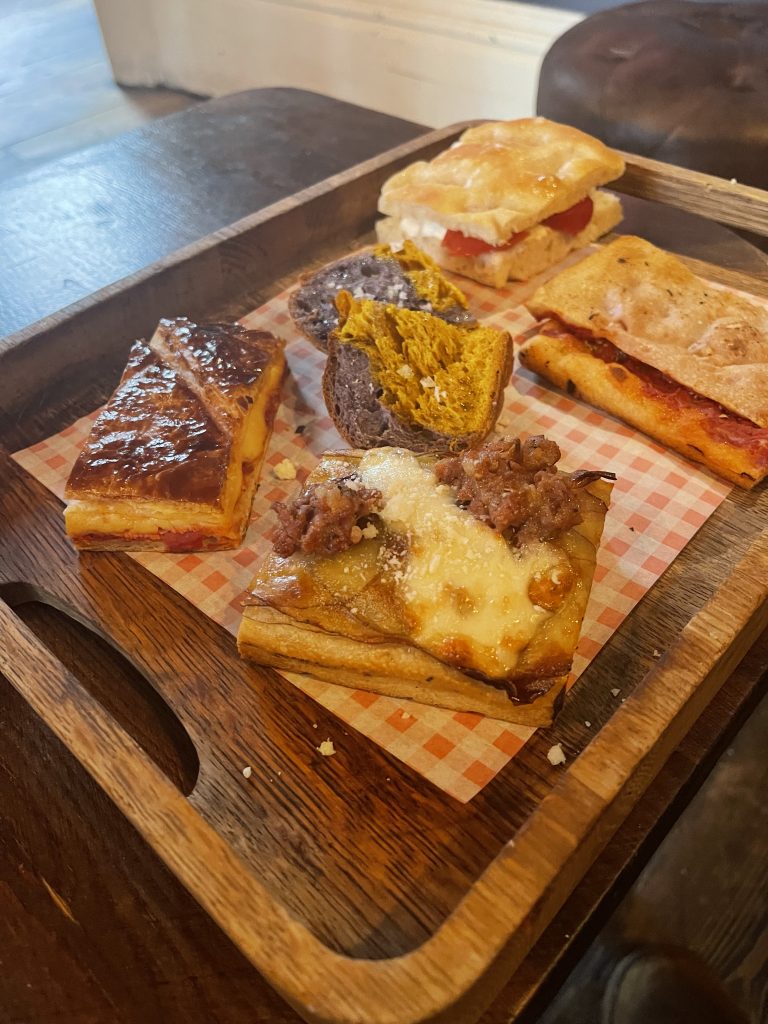 With the savoury selection taken good care of, I moved onto the sweet section to try the "T'art Rocher", a striking dish that's surely set to become a key part of the T'art identity. This gluten free chocolate sphere wraps a chocolate & hazelnut crust around a chocolate mousse layer that further encases a salted hazelnut praline, a brace of biscuits add to the presentation. This is already available at another restaurant who loved it so much they added it to their own menu and it's easy to see why. There's a lightness of touch to each component that helps it live long in the memory after the temptation to crack it open is succumbed to. Speaking as someone not blessed by a sweet tooth, I can't wait to try another of these.
It's entirely evident that T'ART is quite deserving of its own location. I've no doubt at all that they'll attract a loyal and large following while resident at The Fossgate Social but the real fun will be in seeing how they build on the work that this pop-up will do for them. I can't wait to try more examples of their dishes at T'ART at The Fossgate Social.