Dare I say it, but doesn't it feel a touch like things are coming back to "normal" a little? The centre of York has a buzz about it again, in contrast to other cities I've recently visited, events have returned and we're looking forward to Halloween, Bonfire night and Christmas. Whether or not this all turns out to be a false start remains to be seen but for the moment, I'll take the good news where I can get it. Another welcome reminder of pre c-word times is the return of event dining at The Star Inn the City, which has previously welcomed Peter Sanchez-Iglesias of Casamia and James Close of The Raby Hunt to its kitchen, though this time it would be the main man taking the reins for a Michelin dinner with Andrew Pern.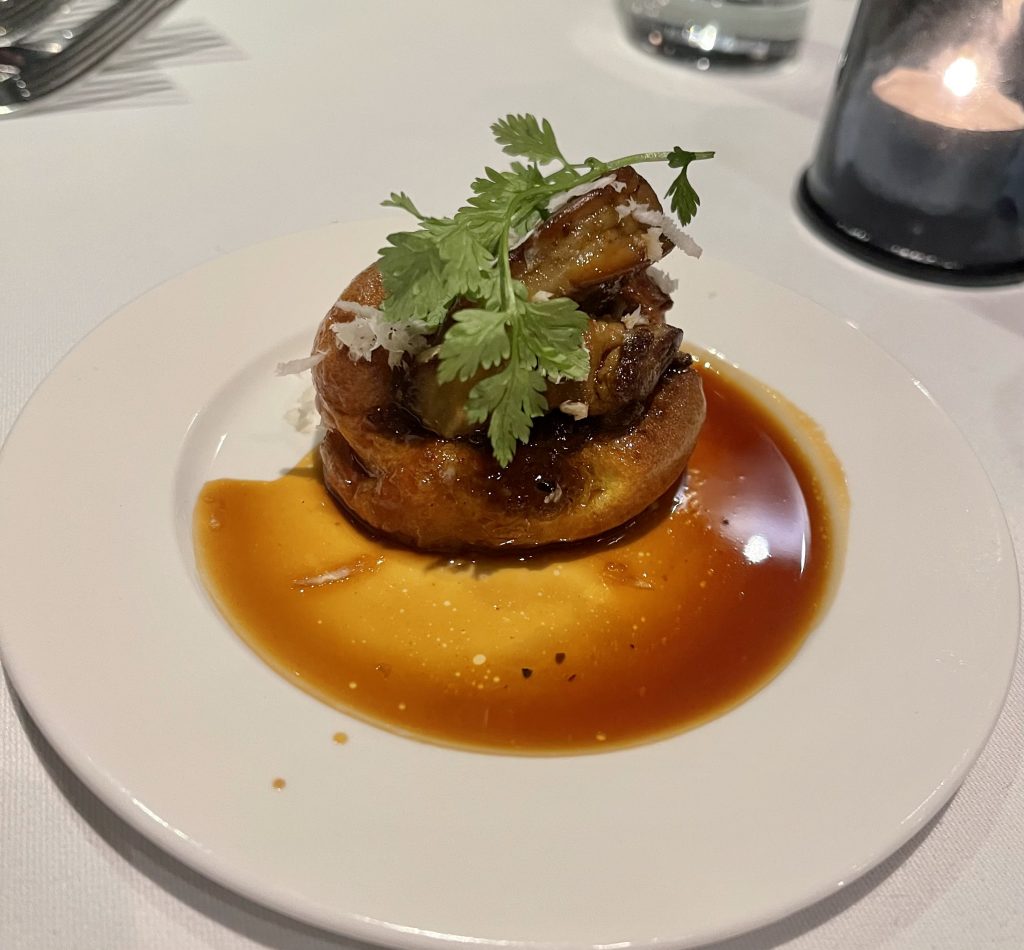 The Star Inn the City has been at the forefront of the York's establishment as a dining destination, acting as a spearhead for Andrew Pern's Michelin Starred Star at Harome into the city which has turned out to be more enduring than Covid casualty Mr P's Curious Tavern. Its location at the edge of The Museum Gardens remains without peer in the city and reflects its status as a landmark York restaurant, bestowing a real sense of occasion as you descend the steps by Lendal bridge to make your way through a small tunnel into its inviting comforts.
The menu for this Michelin dinner with Andrew Pern took in versions of a good few of his highlight dishes, making it a good chance to get a feel for his food in York without the need to make the shortish journey to Harome. Proceedings kicked off promptly after arrival with an amuse bouche of a diminutive stuffed Yorkshire pudding with a veal jus setting the scene nicely before a sea sea scallop tartare blini made its presence felt through accents of chive and coastal vegetables. We then moved onto a more substantial course of risotto showing off black truffle, braised chestnut and generous punches of Leeds Pecorino along with a crunch of cavolo nero. Fine dining doesn't mean you should leave hungry, and I never have after a meal from any of Andrew Pern's establishments; not a trend to be broken here with hearty portions such as this.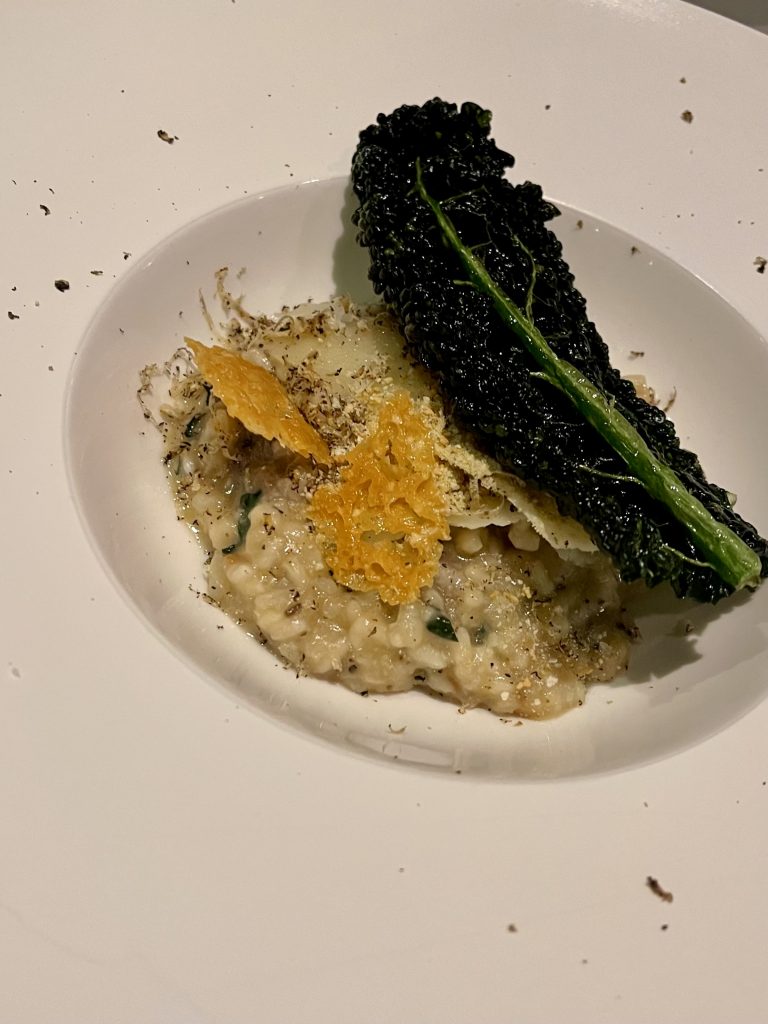 A meat course was next which headlined red legged partridge from Rievaulx and really pushed the boat out, throwing spiced brioche, parfait, celeriac, girolles and savoy cabbage into the mix along with a complex sauce making subtle use of Madeira wine. It's a real treat to have game as well prepared as this, especially when so well supported by everything else on the plate, the sauce in particular doing more than could reasonably asked of its quest to enhance without overwhelming.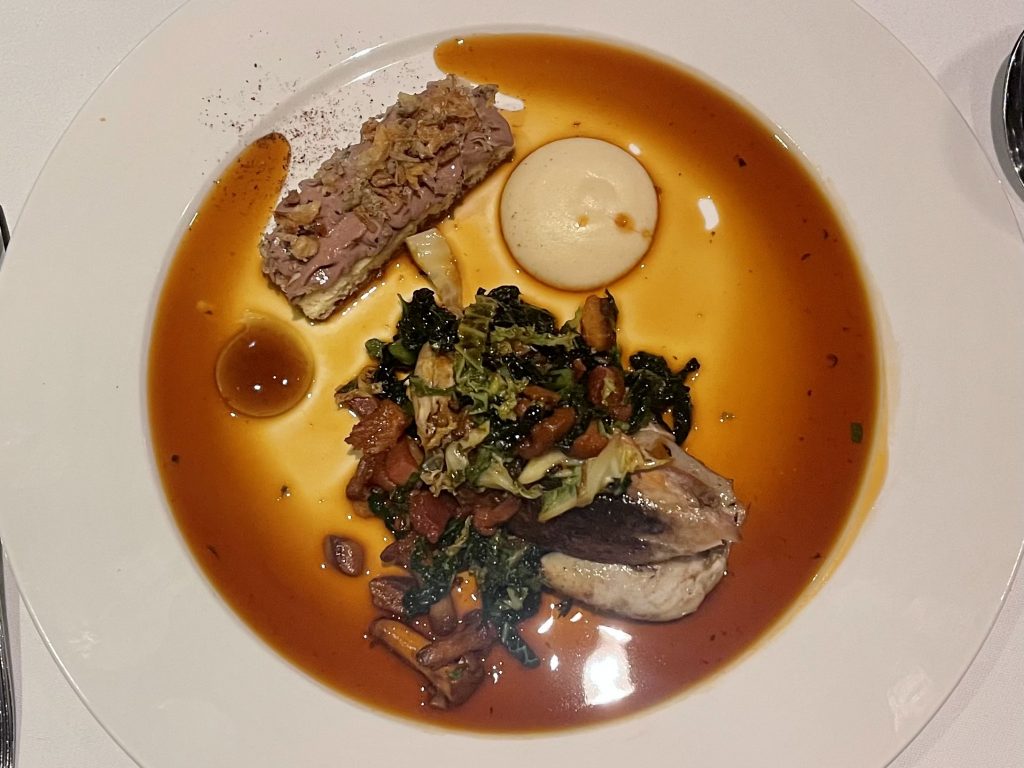 The penultimate dish of the event was a dark chocolate hemisphere filled with a damson plum mousse with a pear sorbet and ginger crumb to accentuate the bitterness and textures of the chocolate, a shimmer of real gold looking more appropriate on the plate than other more publicised recent implementations. Last to be served was a cheese course anchored around Mrs Bell's Blue from Shepherd's Purse also featuring a fig and date flapjack and a "port jam" that reflected nicely the port with which the dish was served.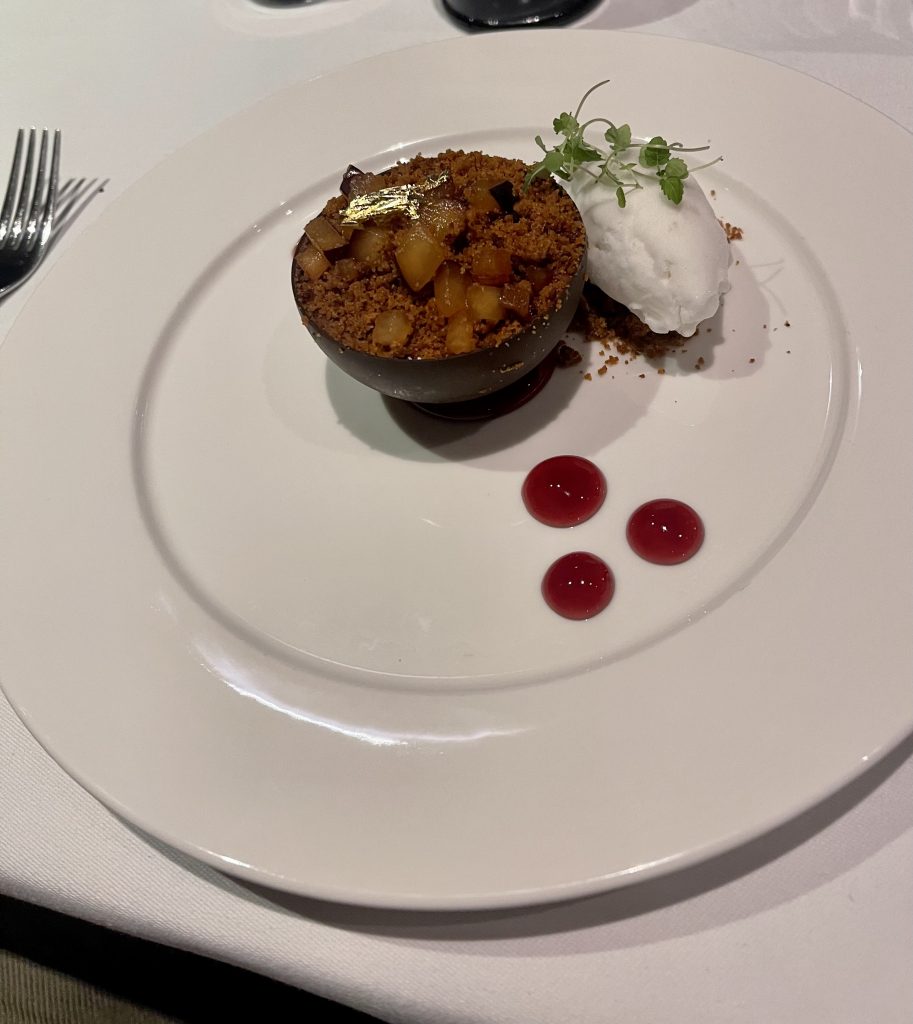 It's going to take a while longer for us to feel like approaching normality, and probably longer for reality to reflect that sensation, but events such as this are precious movements back toward enjoying the art of hospitality executed beautifully. This series of dishes from a deservedly garlanded chef, presented in some of York's finest surroundings was a truly memorable meal of the sort that's been scarce for some time. It was a privilege to see this operation back in action serving up a series of superbly executed dishes that will undoubtedly linger in the minds of those present.