What could be more festive than Christmas in an Alpine Hall, surrounded by good friends, fine food and the crackling of a real log fire? Visitors to York's latest Christmas experience are soon to find out as they are welcomed into the Grand Alpine Hall of THOR'S tipi.
"To say we are pretty excited about new 'Grand Alpine Hall' is an understatement! We've been thinking about the best way to help people celebrate Christmas for a while and we know that people are crying out for a truly epic experience that can be shared. Whether it is an office party, a catch up with friends or a family meet up, you're in for a treat!" Commented Amanda Monaghan, owner of THOR'S tipi.
THOR'S Grand Alpine Hall has been designed with celebration in mind. Housed in a stunning Tipi structure, with a ceiling bedecked in beautiful fairy lights, giving off an amber hue which match the Norse-themed surroundings. Long tables invite guests to come together and share a communal experience – great for swapping stories, making a perfect alternative to 'traditional' Christmas parties. This is especially true when it comes to the menu, which this year is being supplied by firm York favourite, YUZU Street Food.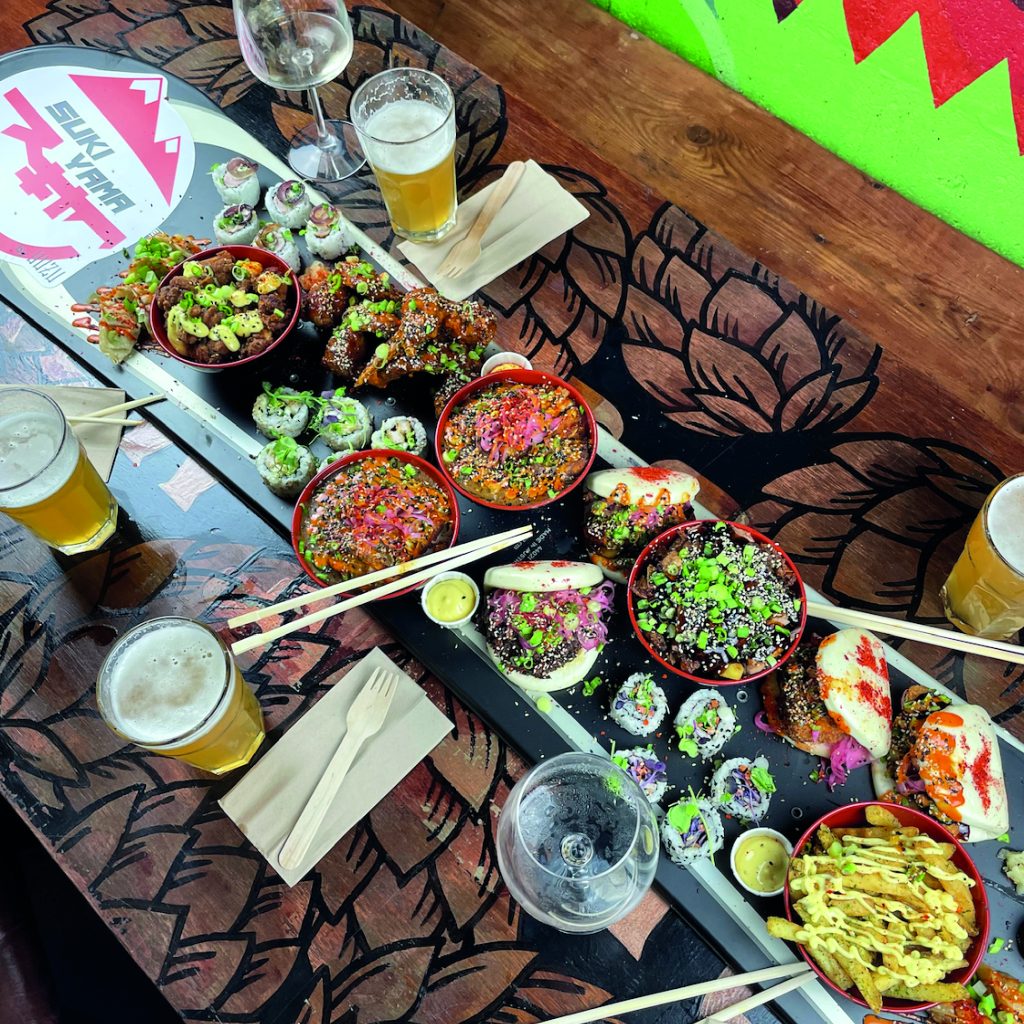 "We wanted to create something different when it came to our festive menu, and we just love working with the team at THOR'S. We've taken inspiration for the food served in Japanese mountain resorts, so expect dishes like Katsu Curry, Karaage Chicken and even a surprise or two – including pigs in blankets sushi… For larger groups, we'll be serving our feasts on Snowboards, for a truly unique experience!", commented Chris Hargroves, owner of YUZU Street Food.
Alongside the Japanese-influenced menu, guests can tuck in to some re-imagined favourites with a Nordic twist, including an indulgent alcohol-infused hot chocolate, a special 'Alpine Colada' and what is sure to be every chocoholic's new favourite, the 'Ferrero Frosty' – a playful take on the popular Christmas confection. 
Guests, especially those in larger groups, are encouraged to book their visit in advance, to ensure that their party can be seated together and enjoy the full festive experience. Walk-in places will be reserved every day.
THOR'S Grand Alpine Hall is located in the grounds of the Principal Hotel, near York Railway Station, from Saturday 11th November 2021 to Sunday 2nd January 2022. Groups of 10 or over can book special snowboard platters from £21.95 per person. For more information on prices, booking your visit please and information on the other THORS venues please visit www.thorstipi.com.