York based Vegan fried chick*n startup VFC has announced that its first major retailer listing will be with Tesco, which will stock three of its products across 370 stores nationwide from November 1st – World Vegan Day. This long-awaited retailer announcement follows hot on the heels of the company's recent expansion into North America, with VFC now available in foodservice across the US west coast, and right across Canada. These twin announcements reveal an ambitious expansion plan and amounts to a significant achievement for a company that is just 10 months old.
Matthew Glover, VFC co-founder, who also co-founded the global Veganuary phenomenon says: "We're incredibly excited to be working with Tesco to bring VFC into mainstream grocery. As the new vegan brand on the block, we couldn't be happier to join the range of quality vegan products already offered by Tesco, and to be injecting a little passion into the sector. Our mission, of course, is to disrupt the current food system that is tied to factory farming, slaughterhouses and environmental degradation. And we're doing all that with delicious feel-good food. This is a very important – and very welcome – milestone for us and, as a well-funded startup backed by Veg Capital, it is just the start."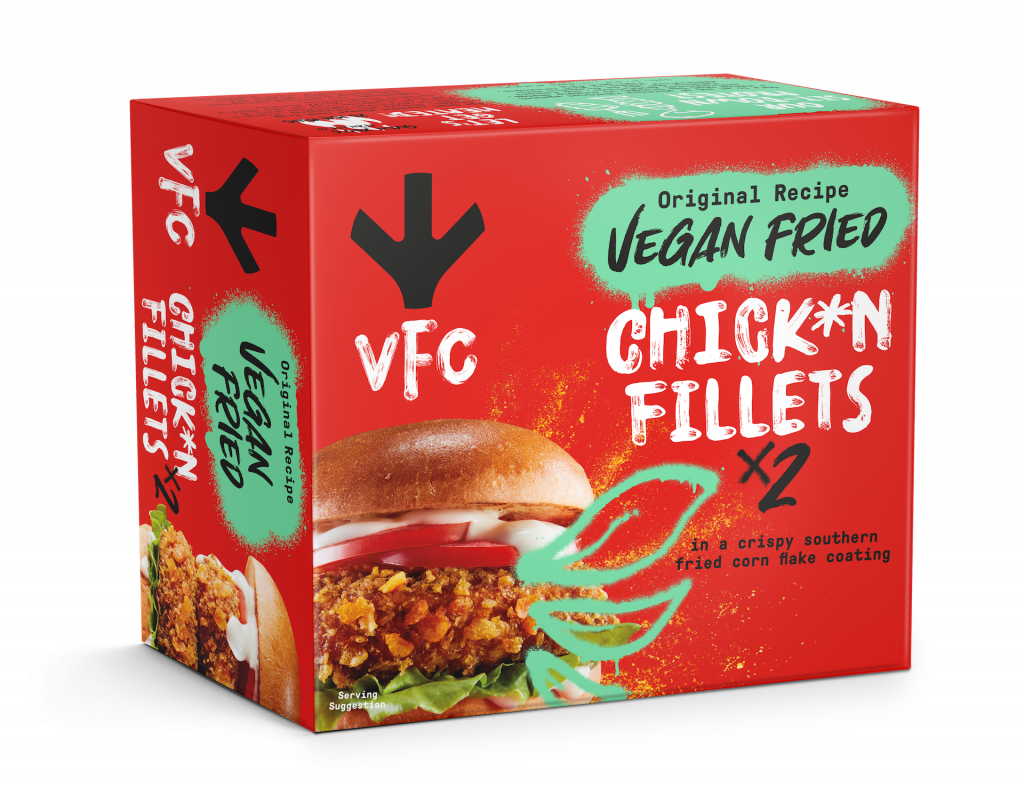 Derek Sarno, Tesco's Director of Plant Based Innovation says:  "I'm thrilled that Tesco is the first large retailer to bring VFC to the mainstream market. The plant-protein market is growing rapidly, and VFC brings something genuinely exciting to the sector. With no compromise on flavour, it offers a delicious alternative that will help make eating plant-based easier – and tastier – than ever."  
The Tesco launch is being supported by an advertising campaign covering the London Underground, bus sides and roadsides, all in the capital. A week later, roadside and high street ads will go up across Manchester, Bristol, Brighton & Hove, and Kent. The exact details are being kept under wraps for now but as an activist brand that doesn't take itself too seriously – while taking its mission very seriously – the campaign is expected to be bold and engaging, and will undoubtedly ruffle a few feathers.
In the meantime, and to celebrate their US launch, the VFC team have recreated iconic American movie scenes, including When Harry Met Sally, with VFC in a cameo role.
Says Glover: "VFC is not just available in America. You can now have what she's having from Tesco."