For all the pain and difficulty it undoubtedly caused, the lockdowns of the last 18 months pushed businesses into new ways of operating, some of which have been sub-optimal for the businesses concerned but some of which have proved an enduring way to broaden appeal. With an impressively enterprising spirit, Love Cheese sprang into action and launched at home tasting experiences that were quickly available nationwide and brought solace to many. While that has become an important part of the Love Cheese operation, for those of us lucky enough to live in York, the option has returned to attending events in person. I went along to Love Cheese central on Gillygate to sample an evening of blue cheese with a blues soundtrack, the first event run in house at Love Cheese since the beginning of the pandemic.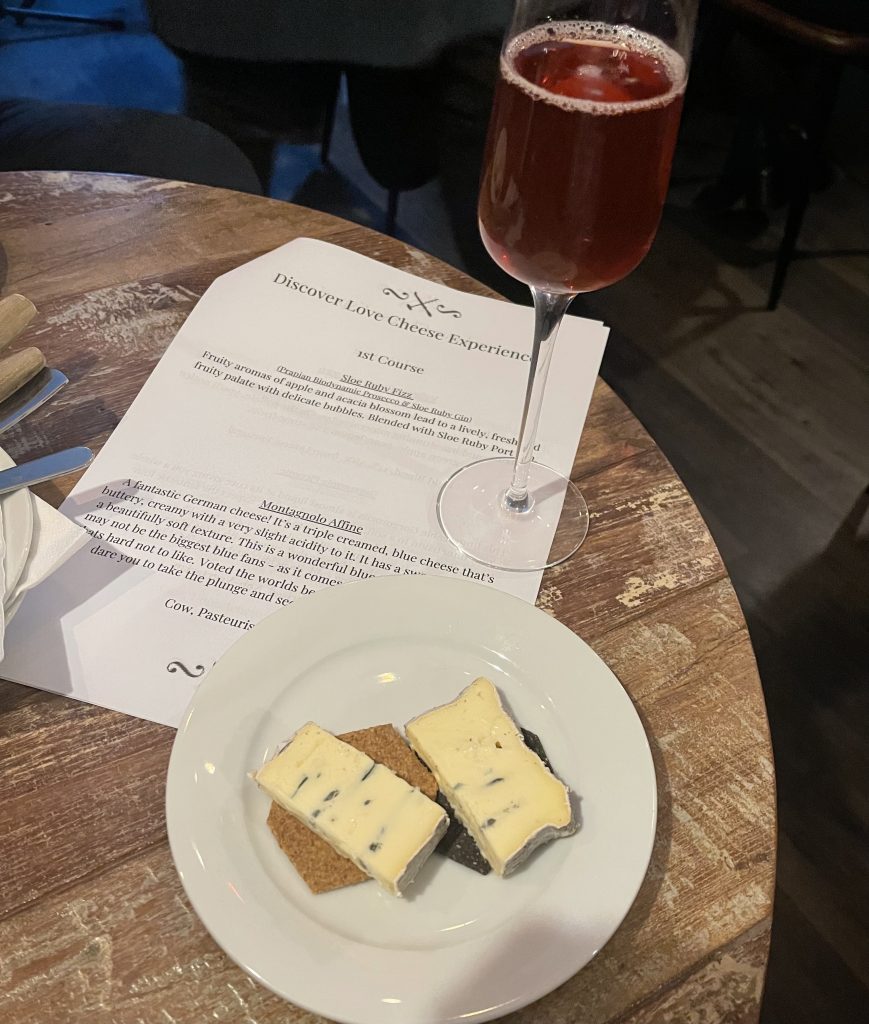 The cafe space at the back of Love Cheese has been subject to significant improvement over the last 18 months and has now become a comforting bolt-hole in which to pass time in the company of some top notch, cheese-based treats. When not being pressed into service for events, "The Speakcheesey" offers toasties, drinks and cheese platters in cosy surroundings, tonight though it very much had its event clothes on with low lighting and a blues band setting up in the corner as we arrived. The "All about the Blues" Blues & Blue Cheese evening kicked off with biodynamic prosecco livened up by a dash of sloe gin paired with Montagnolo Affine, a creamy German blue cheese whose hit of salt went up against the fizz nicely.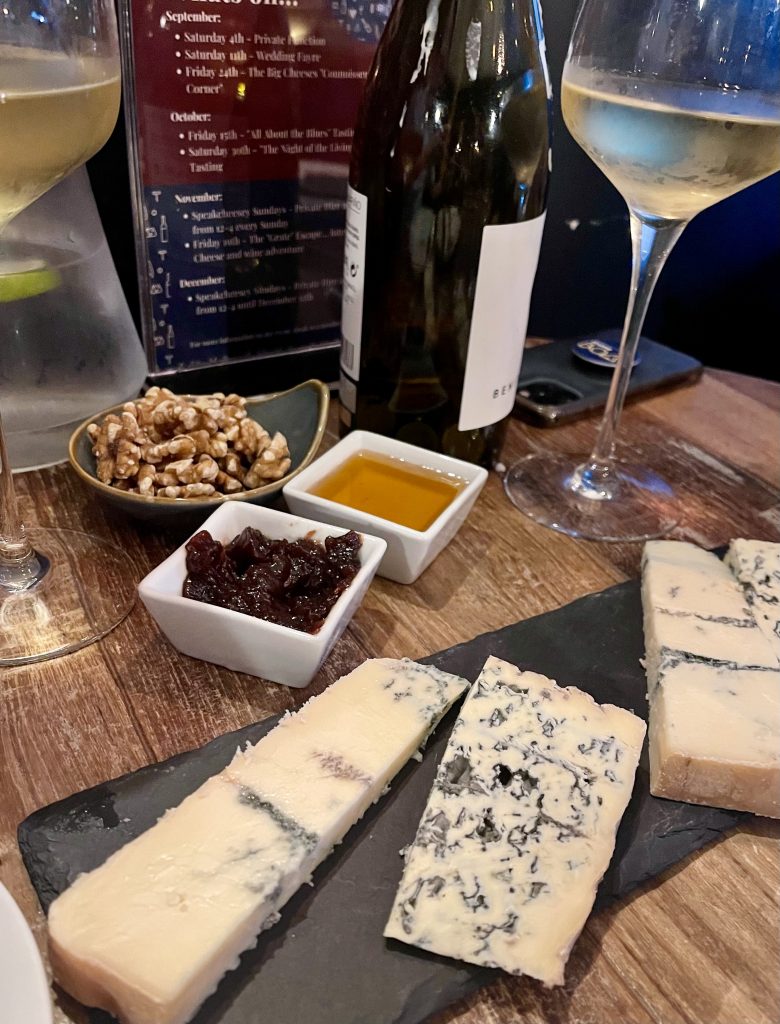 Normally one might expect an evening like this to have a compere who talks you through each pairing as they're presented but with a blues band getting into their stride in the background, that was impractical. Instead each table had comprehensive tasting notes to which they were directed as the next pairing was delivered, along with a selection of honey, chutney, nuts and bread to freshen up the palate as desired. Next up was a favourite of mine, Gorgonzola Piccante, served with a Portuguese white to bring the cheese to its best. The next hour or so saw four more blue cheese and wine tasting arrive at the table, along with more bread and accompaniments as Bleu d'Auvergne, Hebridean Blue and Cropwell Bishop Stilton all were paired variously with more wines and a port. Amongst those, an English Pinot Noir was unusual and compelling when combined with the Bleu d'Auvergne and a particularly punchy 20% 2015 port that was a pleasingly bold finish to enjoy as the blues band really hit their stride.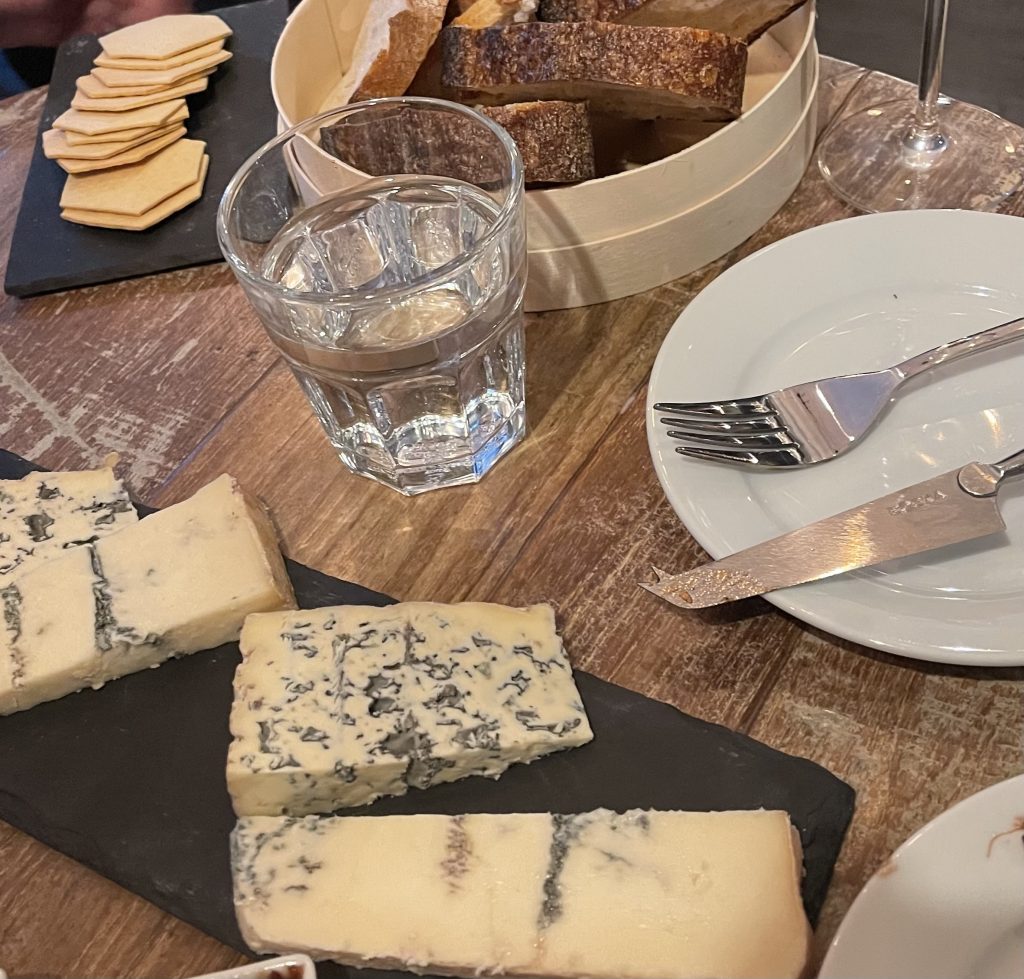 I've had a long association with Love Cheese, which was originally opened by a former colleague of mine and subsequently supplied cheese for a cheese tower in place of a wedding cake on my special day. It's really satisfying to see their cafe turn into the Speakcheesey and get the chance to show its full potential, both as a place to chill in the day and as an events space in the evening. As far as this event, I'm very fond of blue cheese and red wine so was always going to be easy to win over but the format that leant toward casual rather than curated while still informative where required worked a treat.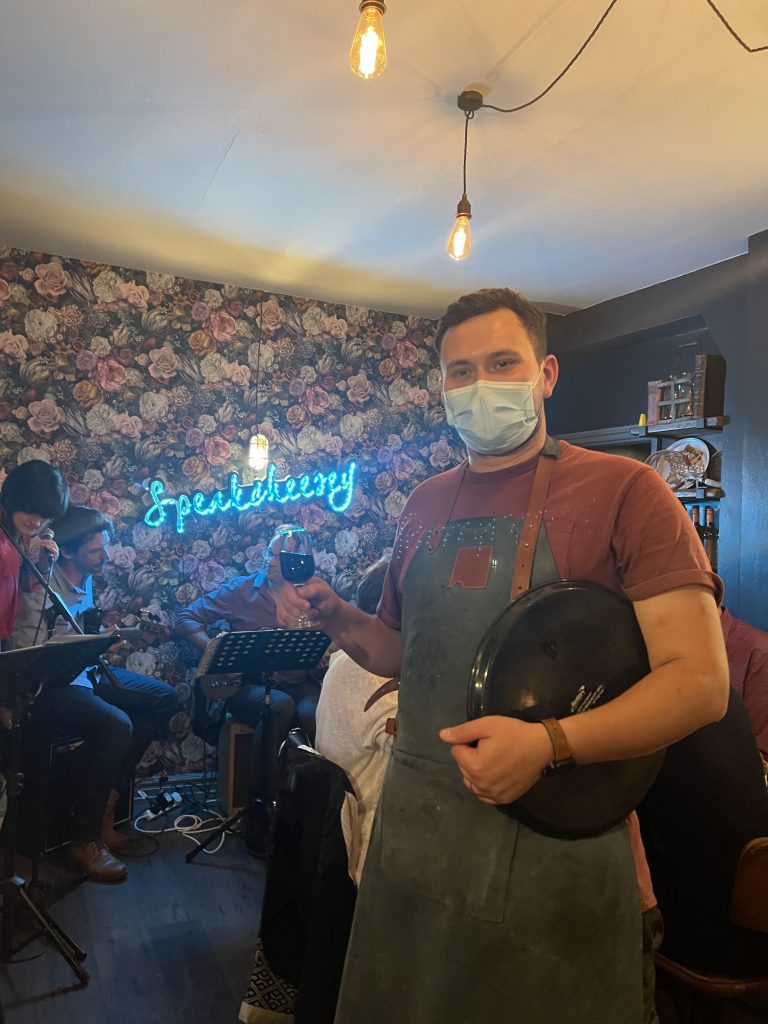 (Ad – invite)