It looks very much like dining out in 2021 will, for a good portion of it at least, mean exactly that. Even after we're permitted to return to the warm embrace of a restaurant's interior, I can see many people retaining a preference for outdoor dining as long as the British weather can be tricked into playing nicely through combinations of marquees, blankets and heaters. York has a good few attractive places to eat outside and the efforts of organisations such as York BID and Make it York have already added to it, but amongst those already offering beautiful outdoor space is Middletons York, which can be found tucked away on Skeldergate.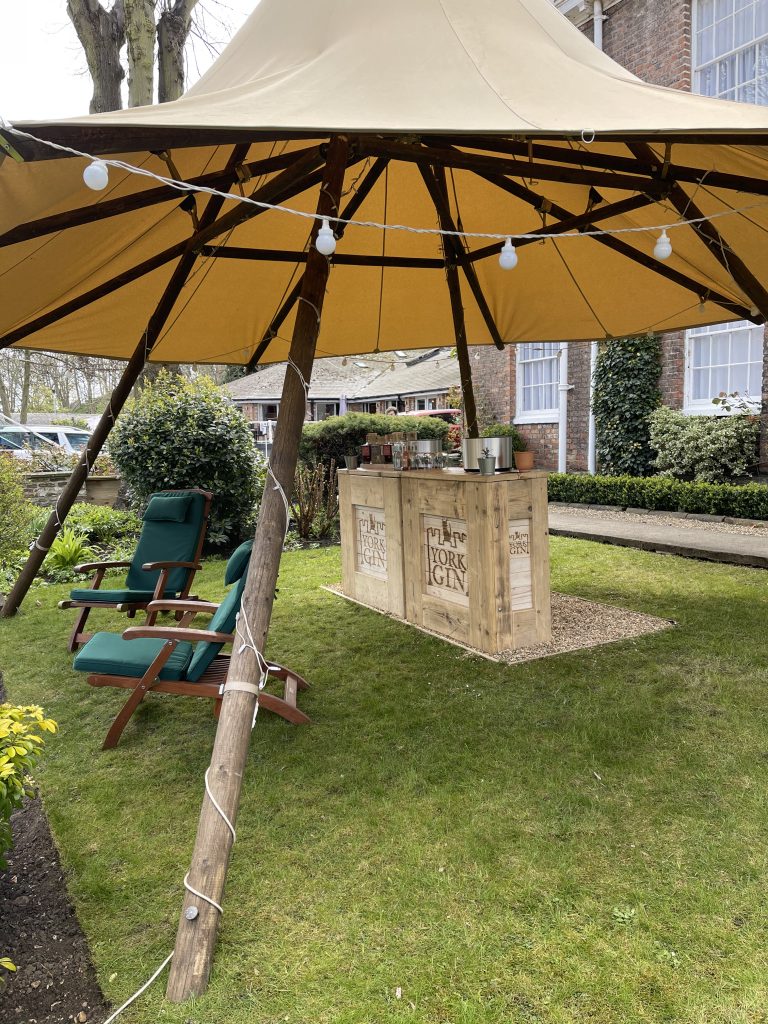 This striking collection of buildings has been quietly going about its business for many years, offering a calm refuge for when the rest of the city gets a bit too much. I must admit also to having great personal affection for the place since I actually got married there way back in 2015. For this Spring, they've teamed up with the lovely people at York Gin to offer an outdoor bar from which to enjoy their award-winning products, making Middletons York an even more attractive destination. With the day after lockdown easing happening to be the day after our wedding anniversary, it felt like a perfect opportunity to reacquaint myself and indulge into a meal out at the first possible opportunity.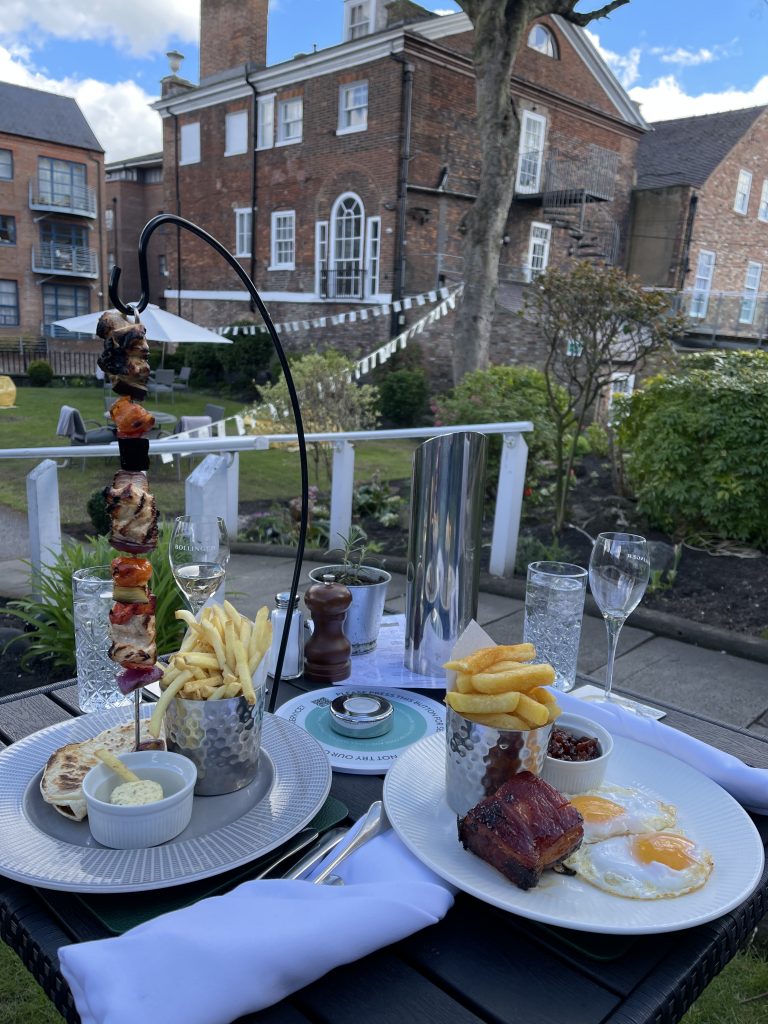 Admittedly the first day on which we were allowed to eat out again was on the chilly side, but being giddy with the excitement of a trip to see Pat the Barber and meal out, we weren't to be put off. It's a little while since I've visited Middletons but its attraction hasn't waned, in fact the removal of a tree that was becoming dangerous has even opened up views to and from the street from the gardens. The menu is understandably limited at the moment and, as with most places, liable to change to suit circumstances, so I won't dwell on it in detail but there was enough to make up a very nice couple of courses for us.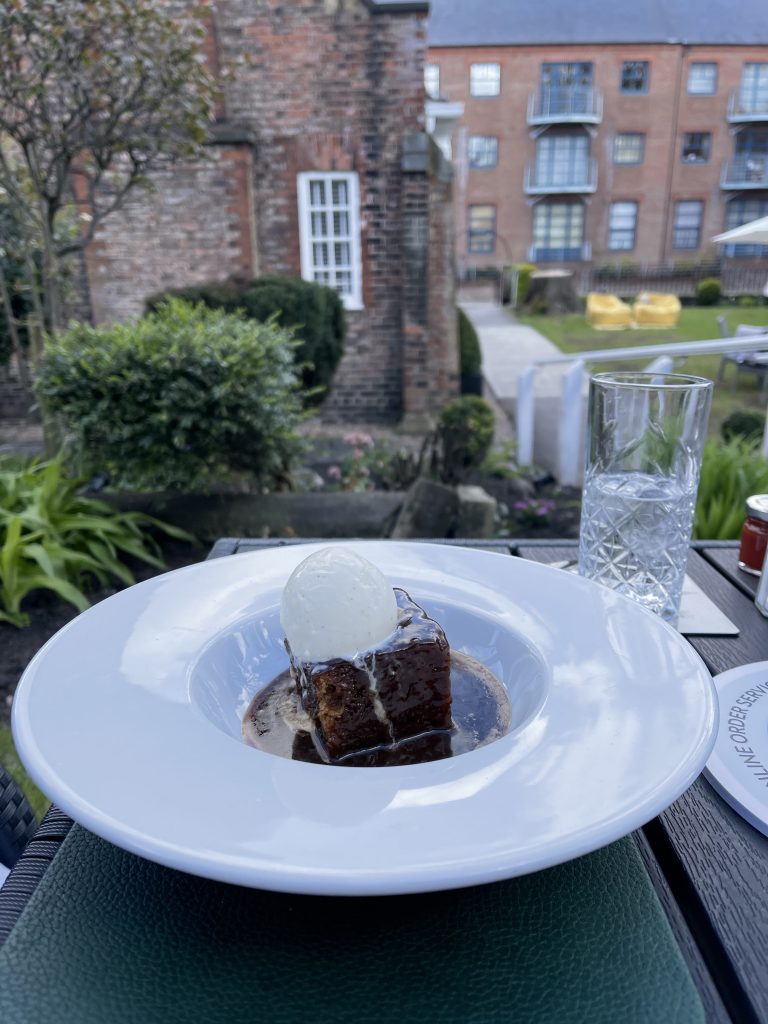 We opted for mains and desserts, with gammon, egg & chips and a chicken hanging kebab on duty first. Ham, egg and chips is the archetype of a basic but satisfying dish that I often bemoan is missing from too many menus and the lightly elevated version here using duck eggs and quality gammon certainly did the trick along with thick cut chips. Hanging kebabs might not be a material improvement on their perpendicular siblings, but these chunks of meat had been given a good char, and not at the expense of moisture and were interspersed with onion, tomato and aubergine. Thin cut chips and a roti with garlic butter finished things off for a hearty and well resolved dish. Second courses were a cheese plate – my usual go to given my lack of sweet tooth – and a sticky toffee pudding, which both delivered on their promise and left us full of plenty of calories to combat the chill.
Middletons York is a real under-appreciated gem that is well positioned to come into its own this year with the focus shifting onto outdoor dining. The addition of a bar stocked with York Gin's top notch products only makes it more compelling and one of the most attractive gardens in York in which to relax.