With fingers crossed and a healthy slug of vaccine for all, we seem now to be creeping slowly out of the strictures placed on our liberties over the last year or so and able to re-embrace what were once simple pleasures such as nipping to the neighbours for a cup of tea inside. Undoubtedly some of the new ways of thinking that have emerged in this period have advantages, and I don't doubt that the creativity applied to outdoor dining is here to stay. I do, however, doubt its ability to weather the worst of the British climate and take great personal pleasure in being able to eat inside. With that activity now permitted again, I jumped at the chance to take a seat at Le Cochon Aveugle and sample the latest iteration of their tasting menu.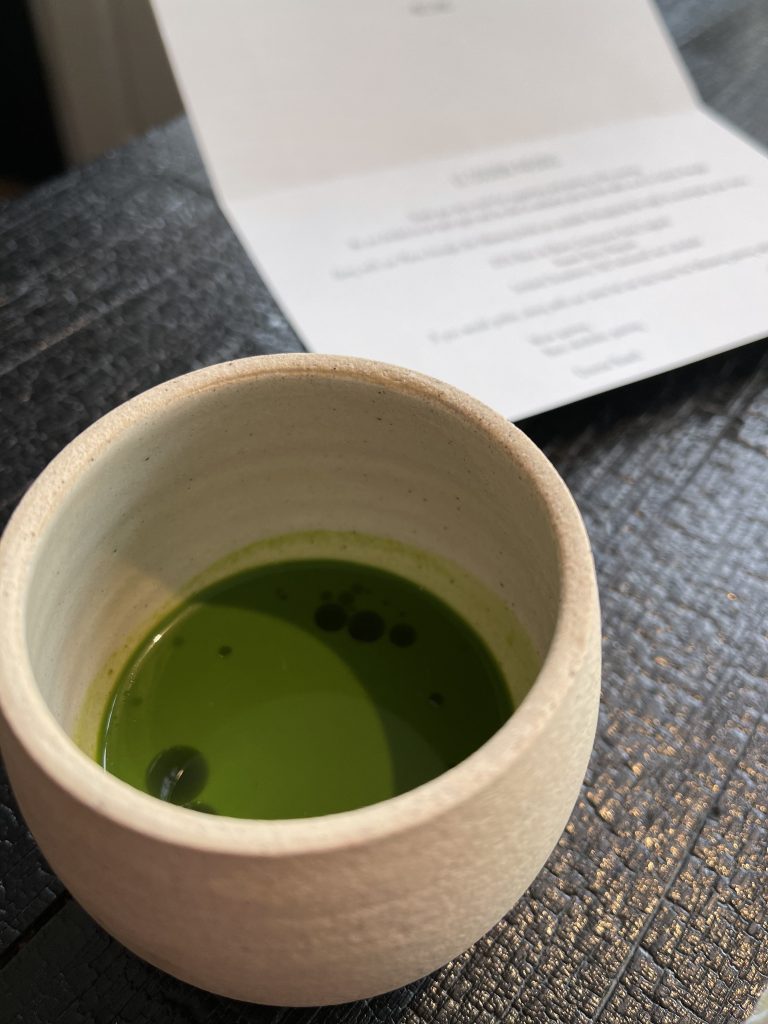 Le Cochon Aveugle has been a prominent feature of the York food scene for more than half a decade, during which time it's won national acclaim from respected critics as well as sending chef/owner Josh Overington to make an assured appearance on Great British Menu. The restaurant is based around multi course tasting menu that is now served in a single sitting to all guests at that service, lending proceedings the sense of an experience shared amongst all those lucky enough to be in attendance. On arrival, it's clear that the enforced lockdown closure has not been time allowed to pass unproductively, with a new cabinet for dry ageing meat drawing the eye as you enter and striking dark decor that's been applied since I last visited. Sensibly, no change has been made to the open kitchen arrangement that lets you admire the skill and precision of the chefs as they work.
The tasting menu at Le Cochon Aveugle is served 'Blind' so the onus is very much on the servers to introduce the myriad dishes effectively, something achieved uniformly and effectively despite the extra complication of mask wearing. Whoever thought that elocution and received-pronunciation would be such desirable attributes outside of a career in news reading? After a refreshing and palate cleansing broth that combined mussels, wheat beer and herbs, the first few courses were single mouthfuls of goose ham from that striking cabinet and smoked mackerel as well as a much loved 'Cochon favourite, the Boudin Noir macaron. This has been a staple of the menu both here and at sister bar Cave Du Cochon for some time and remains a delightful mouthful that balances savoury and sweet to memorable effect. An oyster and a delicately presented egg shell filled with a savoury custard complete the pre-amble with an appropriate flourish before we move on.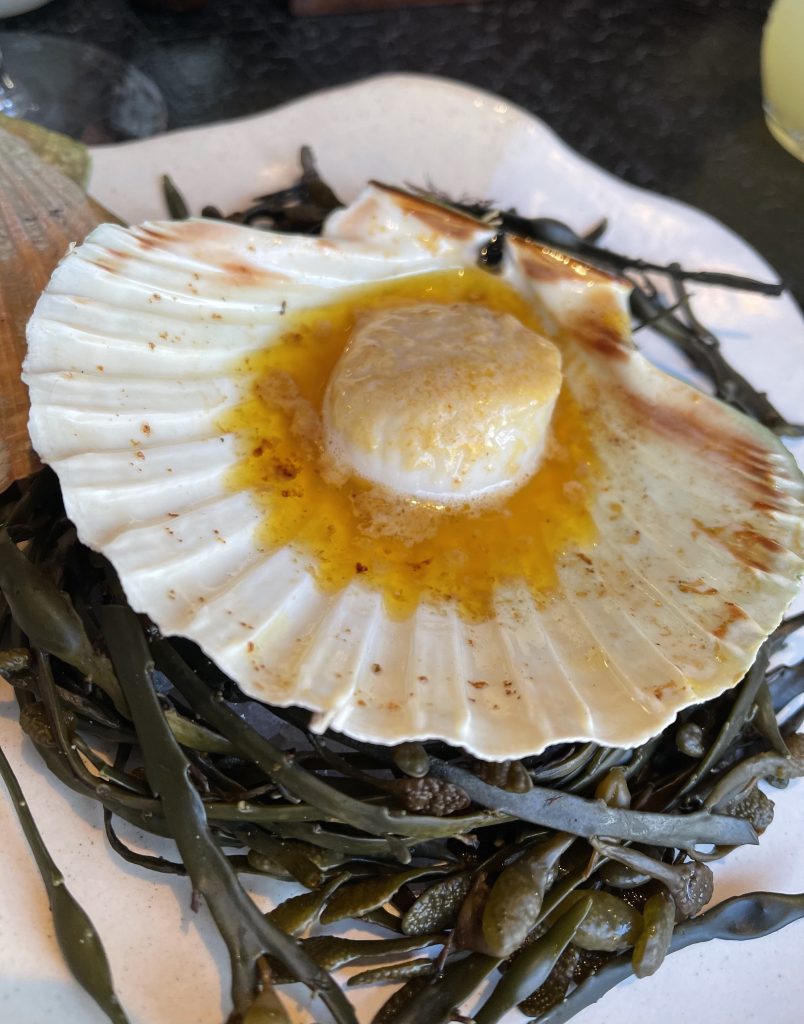 Next up was another dish that's well on its way to becoming a 'Cochon signature, Orkney scallop cooked in its own shell with sea-urchin butter, which made a perfect partner for sourdough that was also presented with cultured butter and a deliciously savoury buerre noisette. Scallops are one of those things that I never seem to quite get round to cooking at home, and the sense of occasion conveyed as the string holding the shell together was snipped really gave a warm feeling and made it feel like the restaurant experience was back!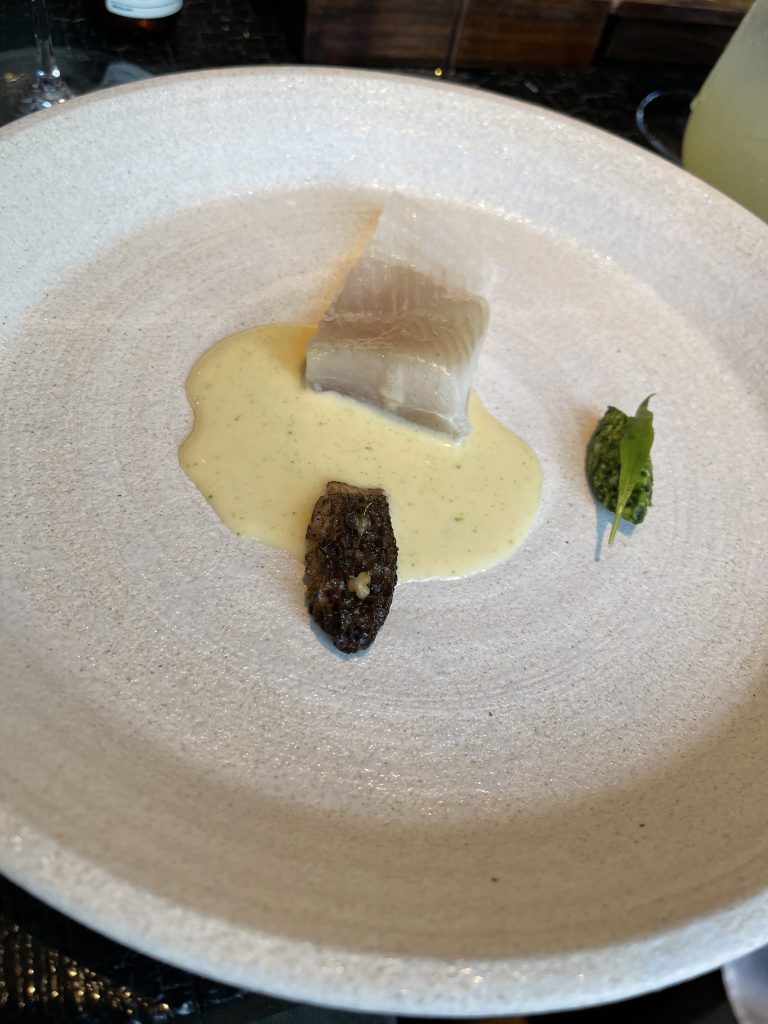 The next couple of dishes ran through asparagus served with cream that had been split with nasturtium, thornback ray cooked in lardo and a meat course of lamb delicately served with sea herbs. I'll not get into too much detail save for too much ruination of the blind tasting concept, but suffice to say each dish embellished the flavours of the headline ingredient with delicate presentations. We enjoyed one more savoury course of richly braised lamb shoulder crepe parmentier before shifting our focus toward sweet plates.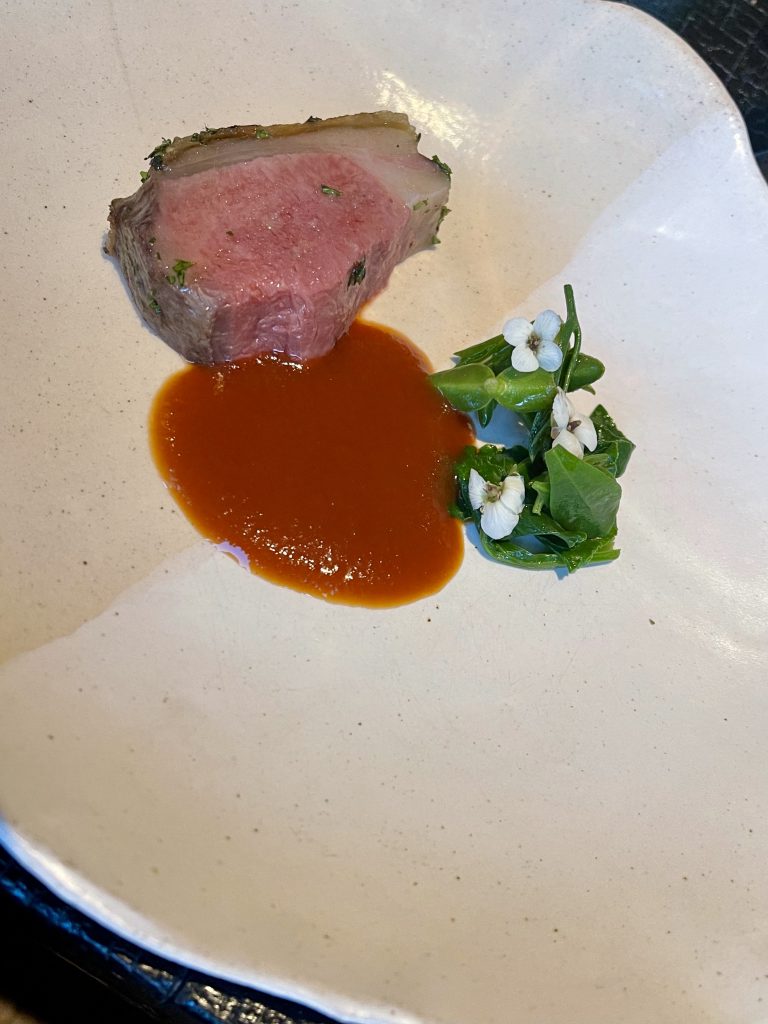 The trio of sweets began with an elevation of the simple strawberry, dipped in its own jam, with a tasteful smattering of edible flowers before continuing the theme with fermented strawberry juice accompanying vanilla ice cream alongside a rich pain perdu. Another beautifully presented egg completed this stage of proceedings, featuring chocolate, truffle and cep turned into an enjoyable talking point for the table to get stuck into. A few of us at the table then made sure to take advantage of the selection of cheeses from the reliably-wonderful Courtyard Dairy before a sweet canele with caramelised goats milk was a suitable exclamation on which to finish the meal.
This is undoubtedly some of the finest "event" dining to be had in York and the additions that have been made to the restaurant since my last visit only serve to further focus its appeal. It goes without saying that I've been itching to get back into restaurants and, while this isn't my first post lockdown meal indoors, Le Cochon Aveugle felt like just the right kind of occasion to mark crossing the literal and figurative threshold toward indoor hospitality.