Retail parks don't tend to make fertile hunting grounds for interesting food. They tend to be identikit offerings geared toward the safest possible meal to appease the largest number of people possible while still turning a profit, and all without too much distraction from the day's spending. While there'll always be a place in the market for that kind of offering, I noted recently with a touch of intrigue that a new inhabitant at Vangarde was imminent in the form of Estabulo, a "Rodizio Bar & Grill" chain that now counts this York branch as its eighth venue.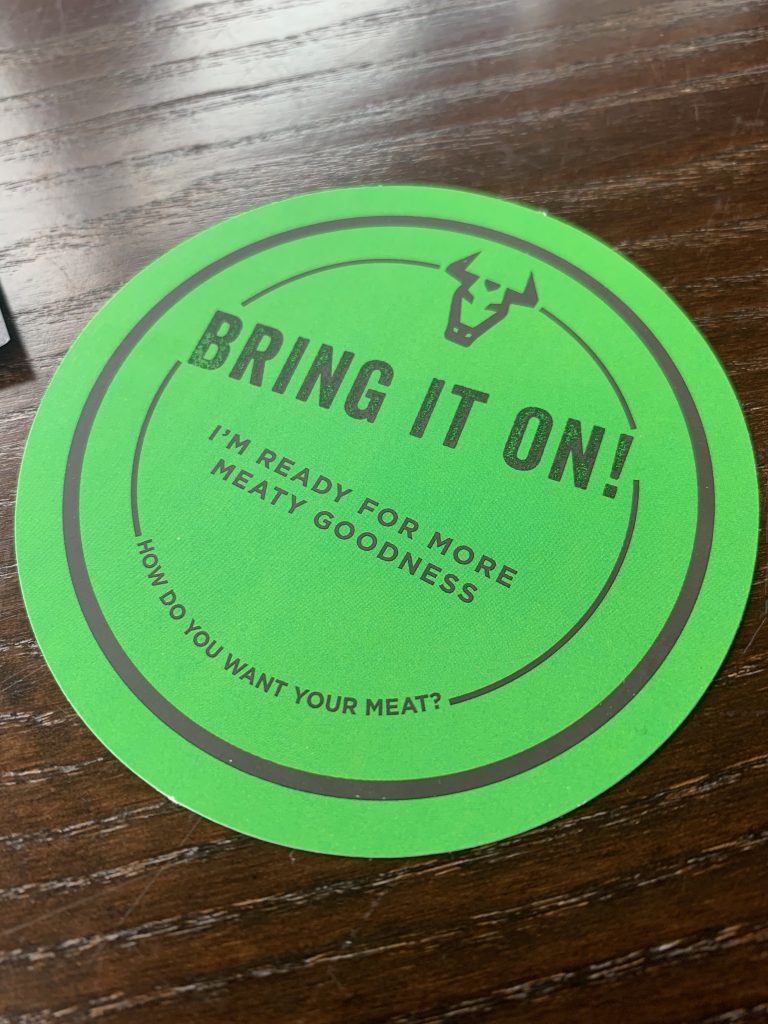 Vangarde has been a big part of the York retail scene since its opening in 2014, notably bringing John Lewis to York, and has recently been the site of great activity with the addition of the LNER community stadium and a new Cineworld with the capability to show films in IMAX (well, when cinema going becomes viable again anyway) along with a few other leisure options. As the months go on and we see these facilities start to be used to the capacity for which they were intended then a broad food offering will only strengthen the destinations appeal, making Estabulo Rodizio York a more notable addition to the site than most.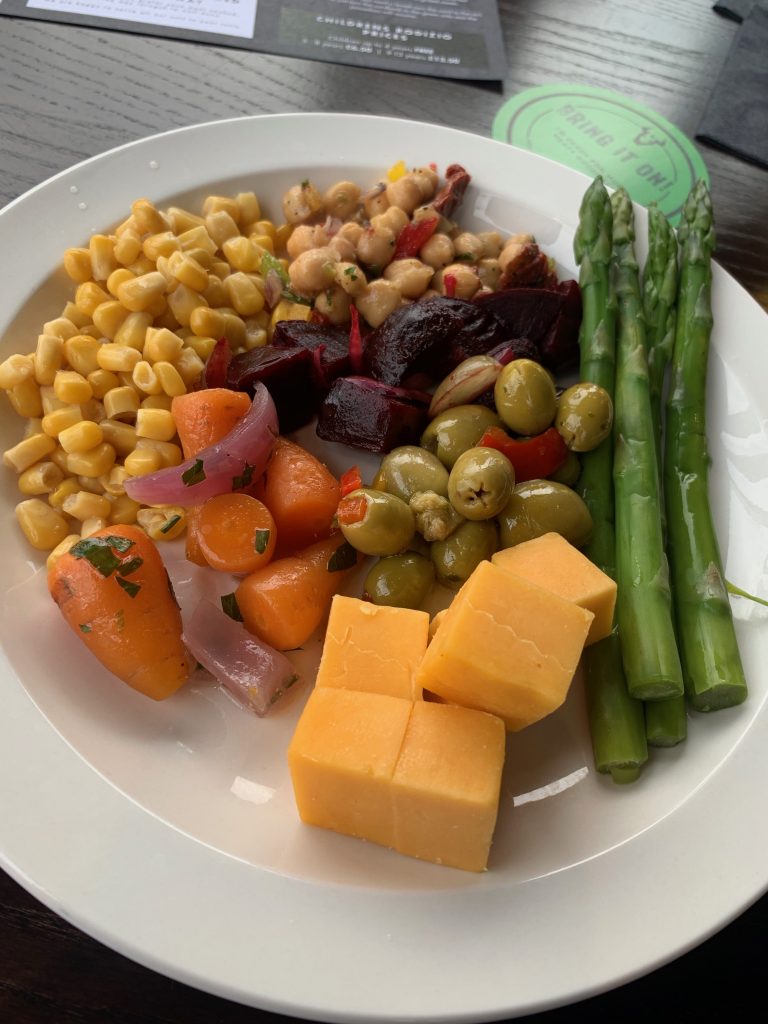 The Rodizio style dining on offer relies on servers circulating with hefty skewers of meat which are carved at the table for you to work on at the pace you desire, dictated by a traffic light system to stem the flow of meat. The other main attraction at this style of restaurant is invariably the salad bar, offering as many visits as you like in normal times though now facilitated by making your choices from a tick sheet to prompt delivery. While getting hands on with the salad bar might be out of the question at the moment, it remains a striking central feature to the restaurant, which has been attractively fitted out with lots of plain wood and splashes of colour. I gather from my dining companion that it's markedly different from the Giraffe that was previously resident on the site.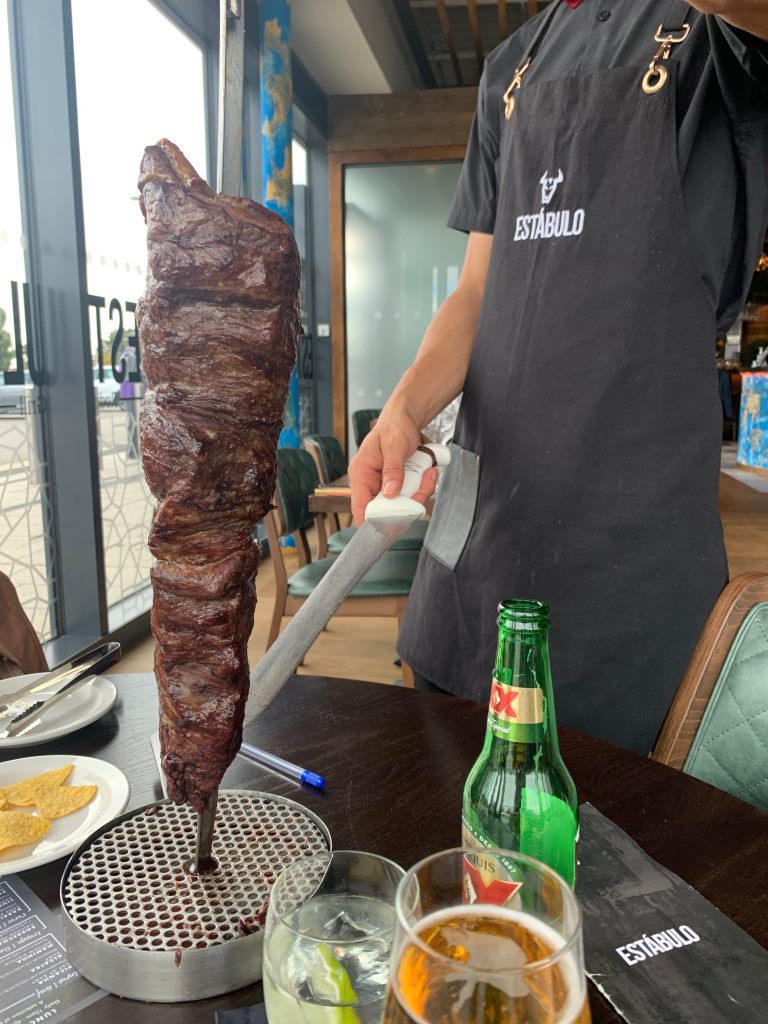 Service was efficient and friendly and marked by the kind of immediacy you achieve by eliminating the need to choose from a menu, what with the meats readily circulating at all times, so we were up and running in no time. The £18.95 lunch offering comes in with 8 different cuts of meat (3 beef, 3 pork and 1 each of lamb and chicken) along with salad bar access. We merrily checked off a decent proportion of the salad offerings and relaxed into the circulating meat, so to speak, by turning our traffic light cards to green. The servers were generous and chatty as they shared out their wares, which were succulent and compelling. All the meats were well seasoned the varying sized chunks on the skewer had cooked at rates differing enough to let you dictate how rare you'd like your meat. The salad bar options perhaps weren't as compelling as to be an attraction in their own right as some destinations of this ilk manage, but were comfortably good enough to stand as addendum to the main attraction, amongst which the lamb and gammon stuck out, the lamb in particular being well rested and benefitting from a good kiss of mint.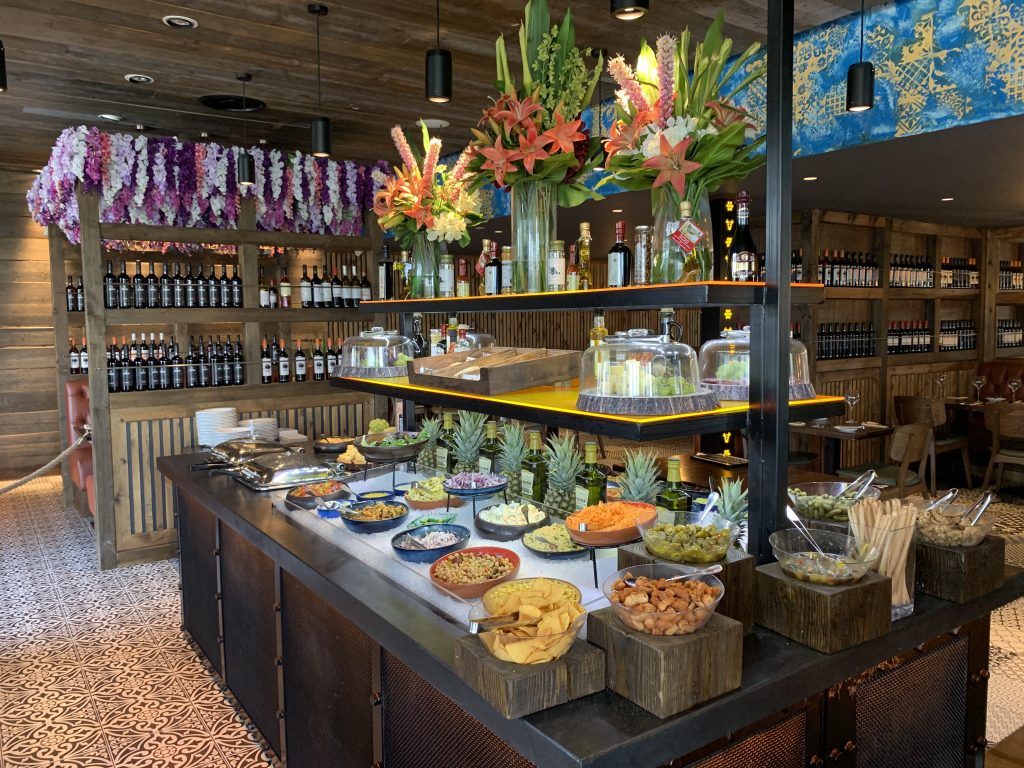 As a child of Milton Keynes (nearly 20 years in York before you question my credentials) retail parks have been a significant part of my life experience and I seldom recall memorable dining experiences amongst them. Most shopping hubs feature the same repeating groups of establishments who seem keen not to distinguish themselves for fear of introducing a new experience. Estabulo offers something more compelling than that crowd while remaining accessible and a pleasant addition to a day's shopping without needing to be a focus in itself.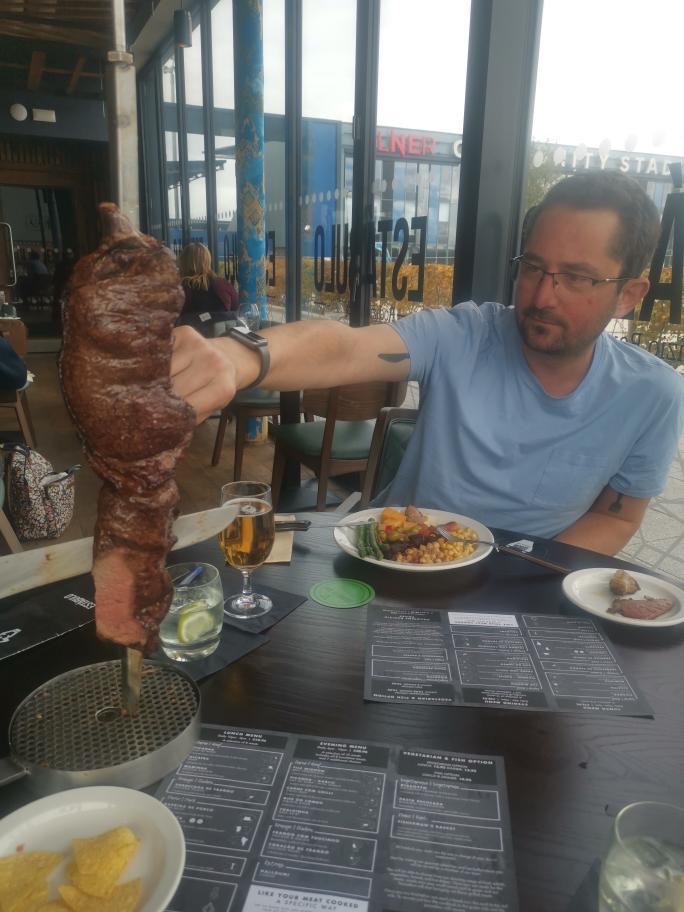 Disclaimer: No charge was made for this meal. Opinions are impartial.