Petergate is home to some fabulous businesses and, rightly, is one of the the city's most photographed streets featuring some landmark buildings. Amongst these is the hotel Galtres Lodge which over the past decade or so has done precious little to attract my attention to its place to eat, previously named Michael's Brasserie and being seemingly designed to entice the least adventurous clientele the city can offer up. A year or so ago though, I noticed that Galtres Lodge was subject to some obvious titivation and was directed to get in touch with the owners by a well known local chef. This turned out to be a tremendous tip that led to a few meetings and, recently, the opportunity to sample dinner from the newly refurbished restaurant in the building, Forest.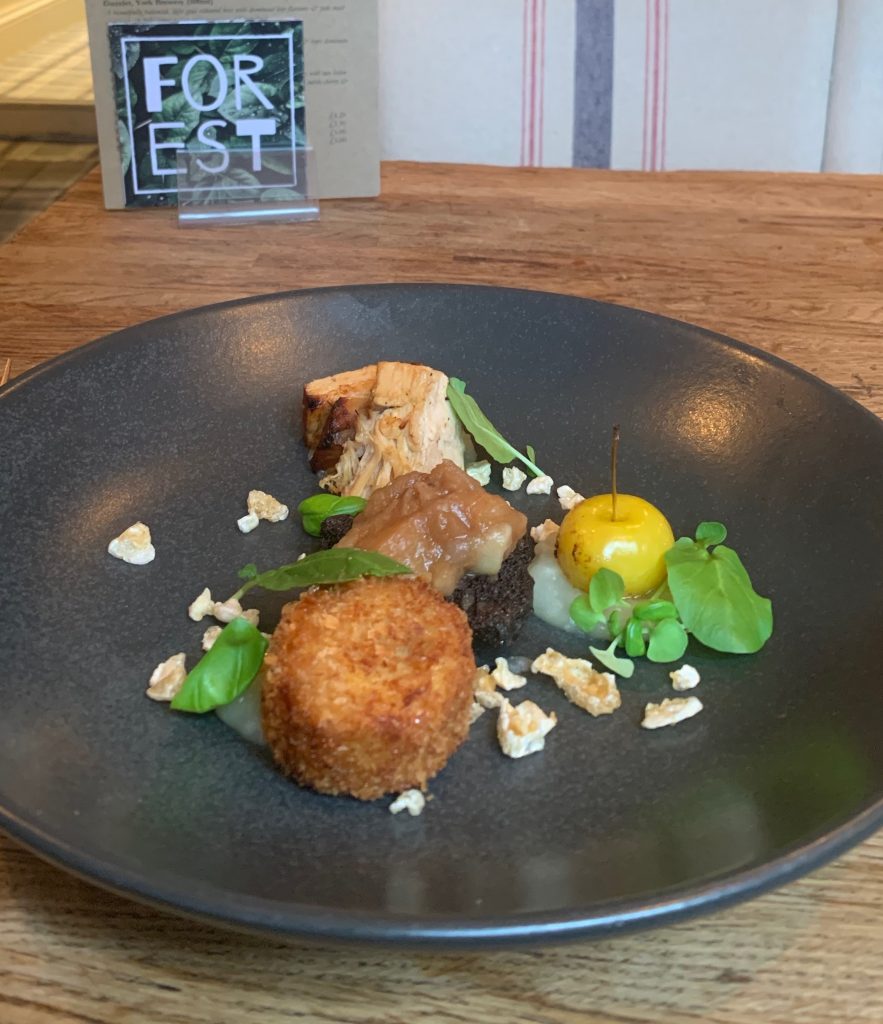 The opening of a restaurant in a hotel is a real minefield for operators to navigate, with it being so easy for a place to eat to be tarred as a mere adjunct to the place to stay rather than as a destination for the repeat local business key to longevity. This is clearly something that has informed the owners' thinking here and is reflected in many details throughout both the both the dining space and the broader details of the offering.The old layout played into the hands of one of the most frustrating layouts in hospitality, the shared reception space that left drinkers feeling like they were interrupting check-ins, hotel guests plunged into a social setting they may not want to be in and potential diners feeling like a distraction from taking guests to rooms. Now though there are two entrances that facilitate access to both sides of the business independently and the restaurant, which is my focus here, very much has its own identity.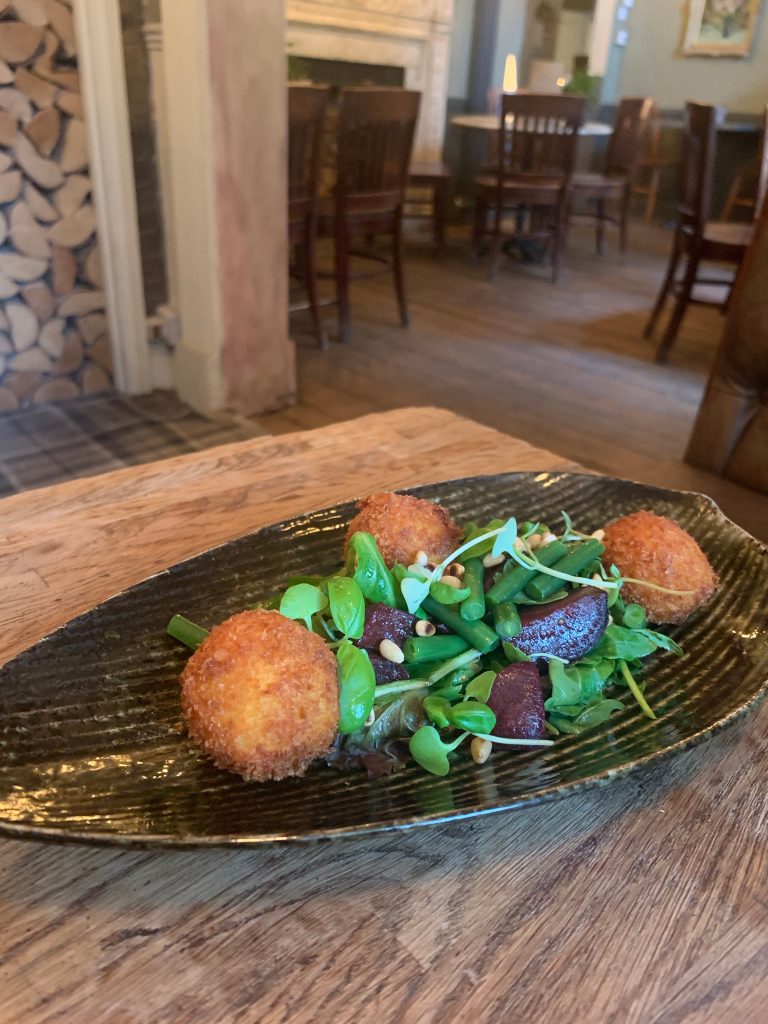 Forest is now an eye-catching sight on Petergate, often with a pink bike outside to draw attention, with tasteful amounts of foliage to give weight to the organic theme. That theme is continued inside where things are pleasingly rustic without descending into twee-ness and tables are comfortably spaced for relaxed dining, regardless of the need for social distancing. The menu makes good mileage of using local produce, in particular leaning on the nearby Shambles Market for maximum locality. While we were focussing our interest on the a la carte, there're also fixed price, afternoon tea, breakfast, light bite and Sunday lunch menus. The main menu features a couple of signature dishes in the form of a starter titled "The Yorkshire Whole Hog" and a main of a "Rack of Local Lamb from Swains Family Butchers", obvious targets to pick on along with Goats Cheese Croquettes and Whitby & Bridlington Crab Thermidor. Baby Fork decided on Fish & Chips with mushy peas to meet her requirements and we were set to go. Baby Fork was also the happy recipient of an on-brand colouring book with Galtres Lodge themed illustrations that kept her busy for a little while while we awaited our food.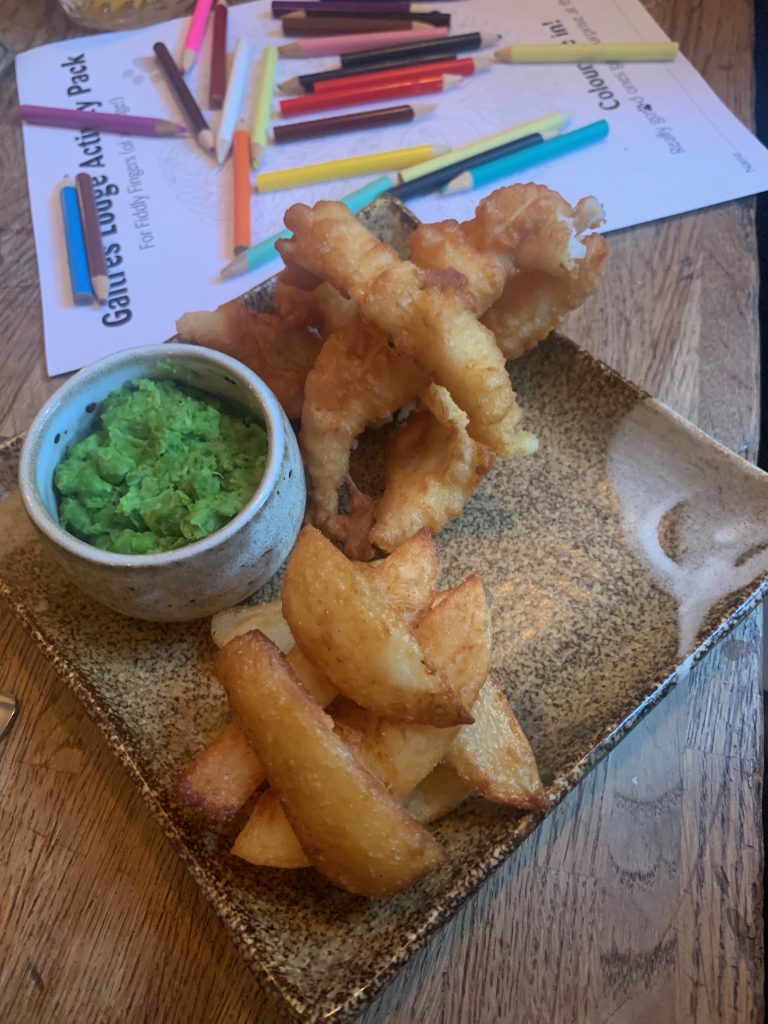 Starters arrived quickly, along with food for Baby Fork to keep her distracted that was clearly better quality than token "kids menu" stuff. Goats cheese croquettes were always going to pair well with beetroot as long as executed well, as this dish was, with pine nuts and green beans in a suitably sharp dressing to liven things up. The signature "Yorkshire Whole Hog" starter put a few presentations of pork on the plate along with black pudding and an apple cinnamon compote and pork crackling for texture. This was another winner, with some micro herbs to spike different flavours into the dish thrown in and add further breadth to its appeal. This one had perhaps bit more apple compote on it than I'd have preferred but that was easily circumnavigated with some deft cutlery work.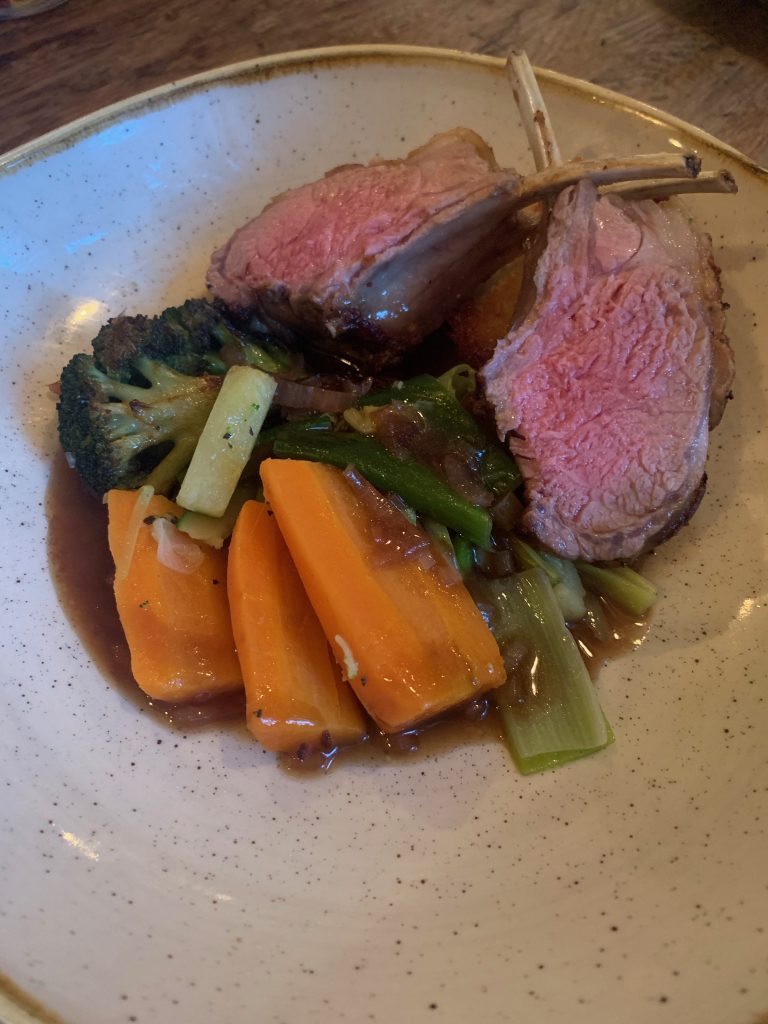 That signature main of rack of lamb was served with a "potato cake" that was akin to a beautifully executed hash brown and a simply presented selection of veg, whose quality didn't detract from the star of the show. Rack of lamb isn't something one tends to see priced accessibly in less formal restaurants so it's pretty well unmissable here, all the more so for being perfectly cooked to pink and complemented rather than overwhelmed by a red wine jus. Similarly a Thermidor isn't something you tend to see at mainstream prices so this crab variant was an obvious choice that didn't disappoint. Its generous serving of crab meat was mixed through with cheese, mustard and a touch of brandy then presented in the shell previously used by the headline ingredient. This didn't need much else to bring the plate alive so new potatoes and greens completed the picture perfectly well.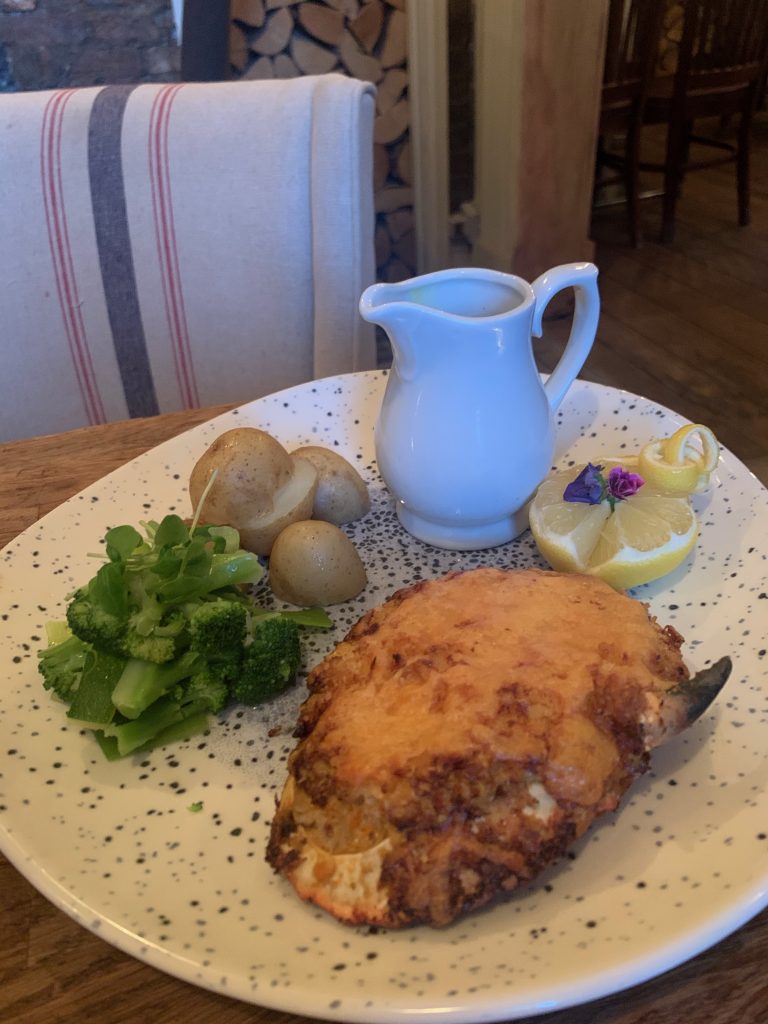 Usually at this point we'd pressure our appetites to at least share a dessert but with Baby Fork having been an unusually calm presence, we decided to not risk our nerves on her continued compliance and made tracks. York is a very different city to the one I moved to nearly 20 years ago and continues to evolve both street by street and on a broader level. The reinvention of businesses such as Michael's Brasserie into more rounded contributors to the city represents that in a very specific way and is a privilege to watch. Forest has its own identity which is quite handily unique from Galtres Lodge which it services via an all day offering that I'm going to be happy to explore further.
Disclaimer: No charge was made for this meal, opinions are impartial