A friend was recently telling me how intimidating they found cooking seafood at home, the irregularity with which they prepared it paired with a fear of ruining expensive products playing on their mind. Entirely understandable if one doesn't have access to a reputable fishmonger. Similarly sourcing top quality seafood can be an daunting experience if you're making your first steps on this journey. This is where Mitch Tonk's Rockfish fresh seafood at home offering comes in, setting out to offer high quality, incredibly fresh fish for the home cook along with enough guidance to demystify its preparation and make sure you end up doing it justice.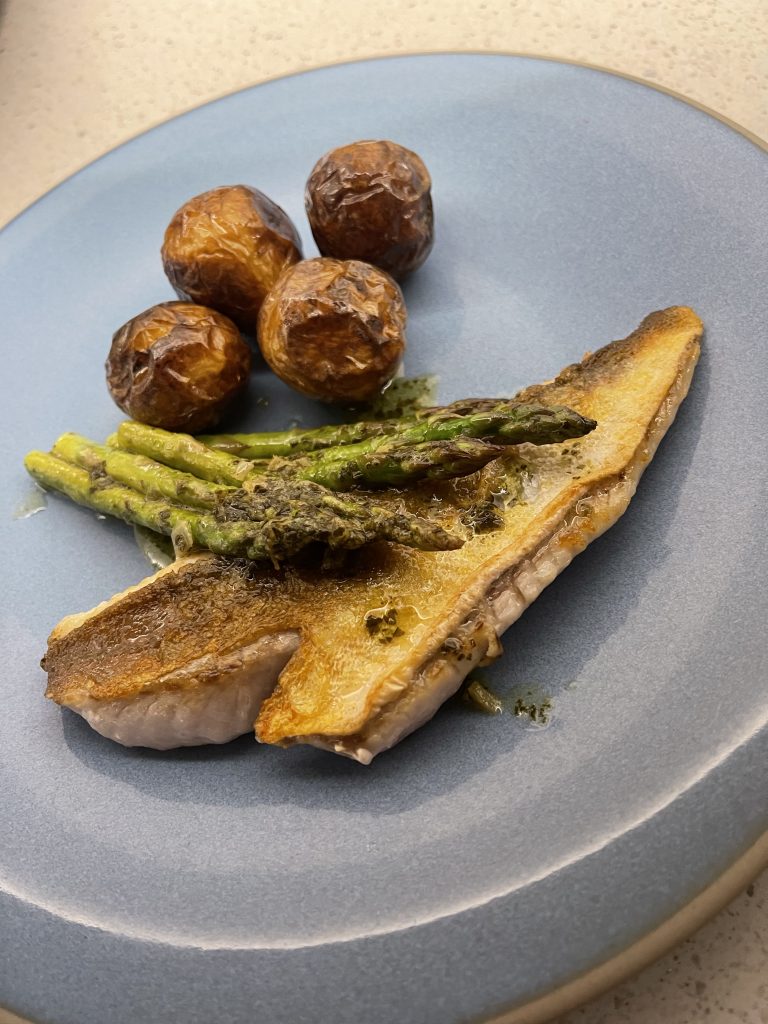 The Rockfish fresh seafood range varies week to week and is made up of a limited number of portions of whatever has been landed, with the remaining number of portions of each listed on the website as they sell. It should be noted that pricing is going to make a few of the cuts difficult to justify for some with the most expensive cuts topping £18 for a single portion, which makes it all the more important that the accompanying guidance hits the spot and lets you make the most of your investment. Irrespective of price though, it's hard to argue with the freshness here as the fish is portioned immediately after landing before being shipped for next day delivery.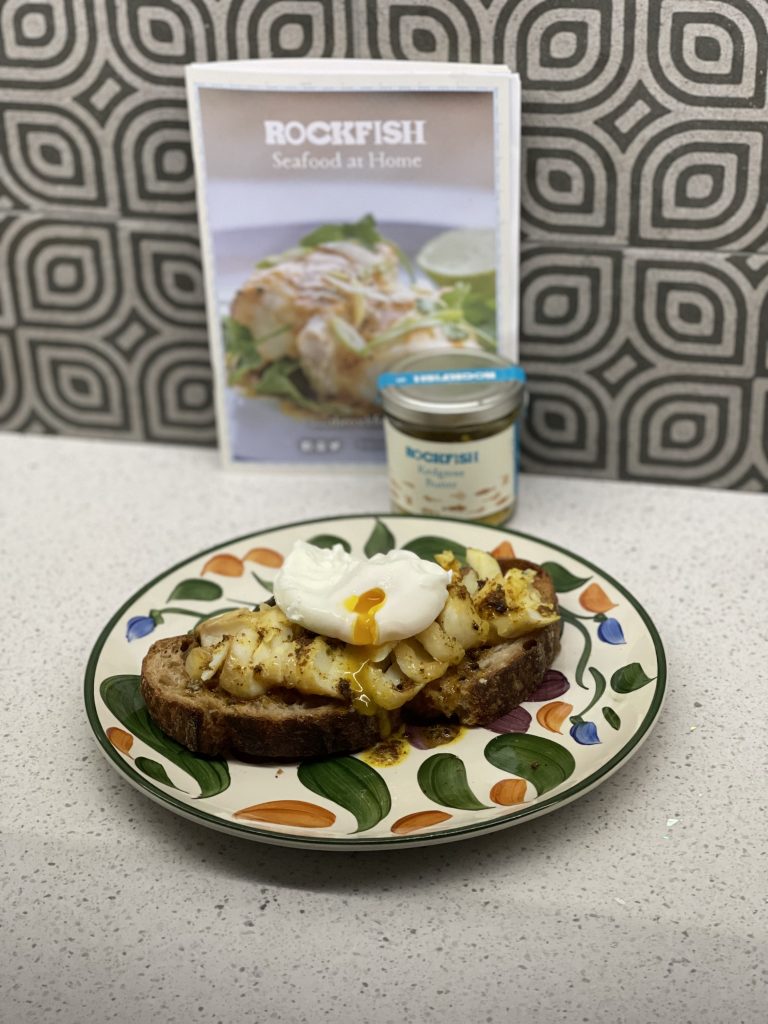 Your Rockfish fresh seafood delivery, which arrives in recyclable or returnable packaging, also comes with an engaging booklet that lays out what cooking techniques best suit each cut of fish, all presented simply and with handy tips for flavour pairings and which of the range's flavoured butters to use. It's also worth checking out the recently launched range of tinned fish, in particular the mussels are as unique as they are irresistible – I would definitely be sneaking those into any subsequent orders. Everything is neatly packaged and easy to store in the fridge ready for you to start meal planning.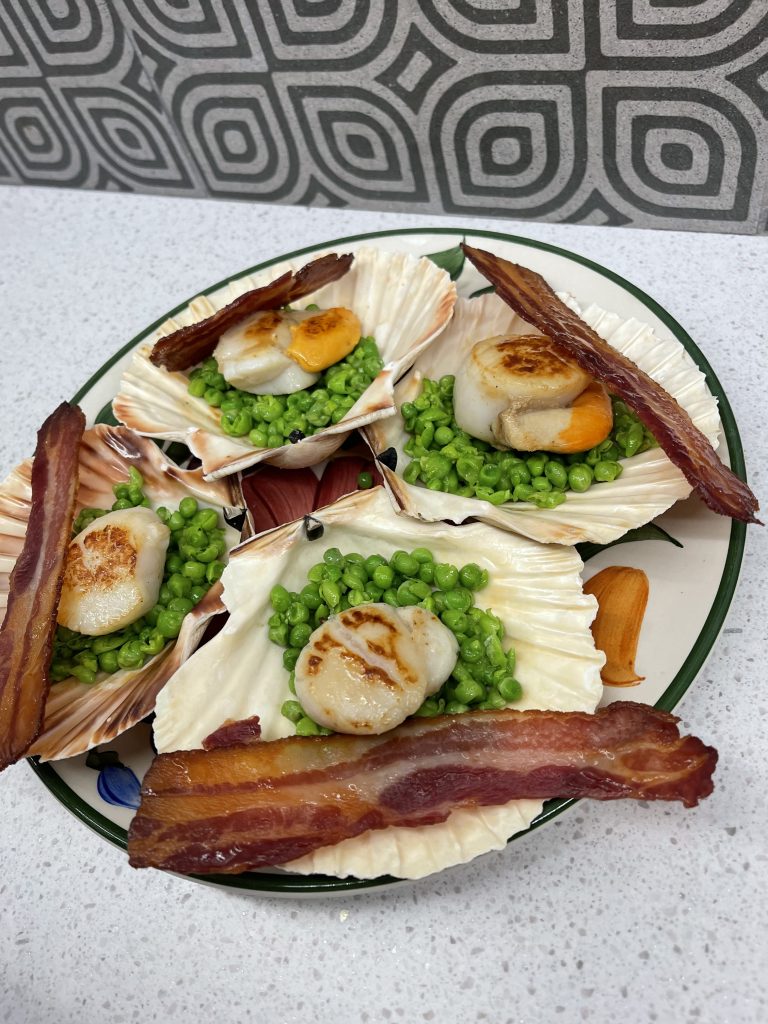 I opted to get stuck into some Gurnard first that I pan fried and finished with some of the Rockfish béarnaise butter to serve with asparagus and roasted baby potatoes. These fillets were just the right size for a light meal and were slightly oily, reminiscent of mackerel but much more subtle, to make a positive first impression of the Rockfish offering. Next up some smoked haddock that I oven roasted with some kedgeree butter for a really memorable breakfast when sandwiched between a slice of sourdough toast from a local baker and a fresh poached egg from next door's chickens. It's not hyperbolic to say that this was one of the best brunches ever eaten in this house, and the kedgeree butter has been depleted quickly in the aftermath too!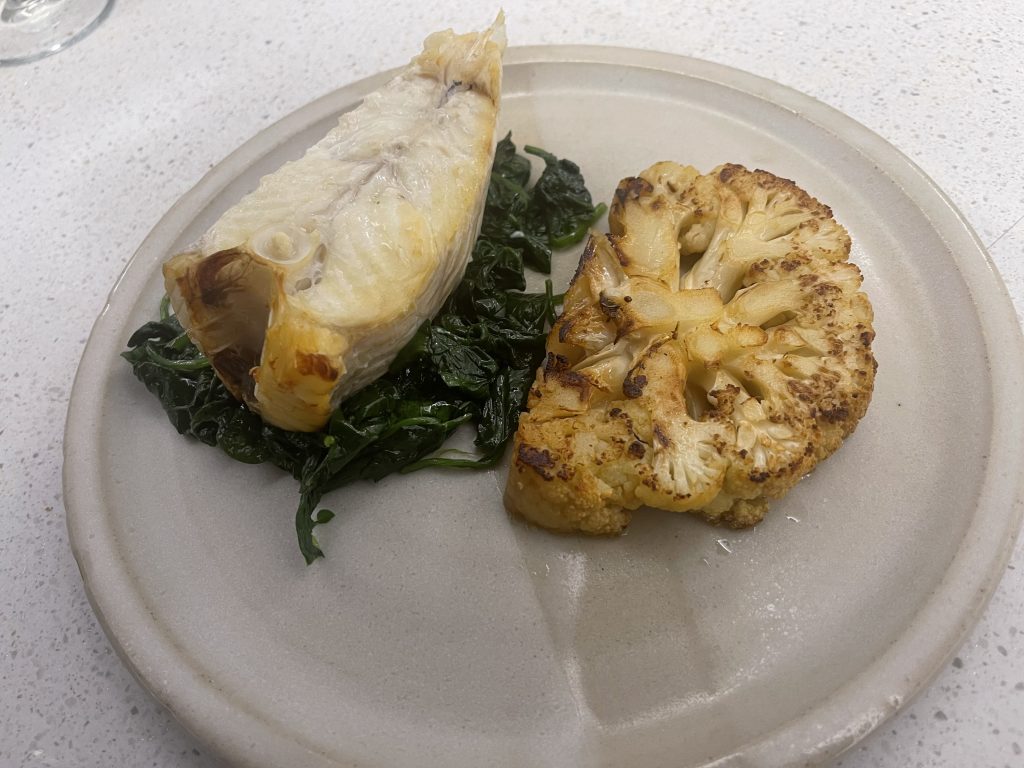 Scallops require a bit more thought in their presentation, with my efforts throwing into sharp relief the skills that chefs put on the plate, but regardless of the slightly amateurish plating, the end result hit its mark perfectly. These were some of the sweetest scallops I've yet had the pleasure of and set the scene for a real headliner in the form of a turbot t-bone. Cut from the centre part of the fish and with the bone remaining in situ, this was my first time eating this cut, and indeed cooking it though by now I was confident in the guidance that accompanied it – indispensable when tackling an £18 cut of fish for the first time! Simply oven roasted and well seasoned this was a memorable bit of food, the meat remaining succulent and flaking apart beautifully to work well with sauté spinach and a roasted then seared cauliflower steak. Last up were some hake fillets that I cooked en papillote (using parchment to create a tight parcel in which to roast them) to great effect and served with more of the well judged kedgeree butter.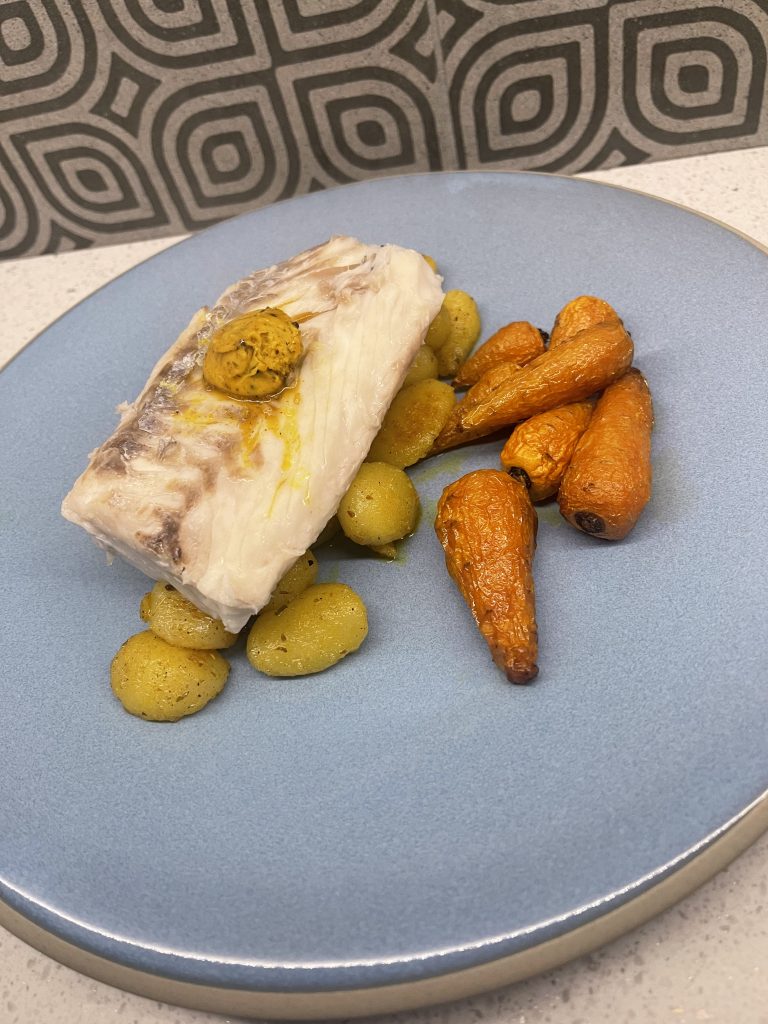 The Rockfish fresh seafood service is a cohesive and well thought out way to experiment with seafood cookery at home, making sure that you get the best out of the produce you order and giving transferable instruction on how to cook seafood consistently. It would be perfect for the friend I mentioned earlier who was unsure of how to approach regular seafood cookery at home. It must be said that this is a premium product and is priced to reflect that, with most single portions around £7-£10 but there's no doubting the quality of the seafood, the accompanying flavoured butters and sauces or the guidance surrounding it. It's also a great way to try different cuts of fish as the range changes. I'll be keeping an eye on what's available and putting in a repeat order when something catches my eye.
(Disclaimer, PR product supplied at no cost)