That was a bit more normal wasn't it? Well aside from the potential for nuclear conflict, the pandemic continuing to wind down, the energy crisis, the cost of living crisis and the death of the monarch…but in general 2022 did have the feeling of returning to a bit of normality as pandemic restrictions were lifted at the beginning of the year and there seemed little appetite to return to them. With building work in the house and Little Fork starting school, it's been a busy year (as usual) with an awful lot of food and drink to get through on top of the day to day domesticity of life. That said, it's been rather less eventful.
January
The first month of 2022 was very much a continuation of the end of 2021, with home being dominated by continuing building work to complete an extension which was replacing a cold and tired conservatory. For a bit of respite from this we took a trip out to Colton for a bite to eat at The Sun which featured a particularly enjoyable beef carpaccio. We also had a delivery from Courtyard Dairy whose cheeses are always peerless. All in all though a quiet month which was necessarily dominated by building work.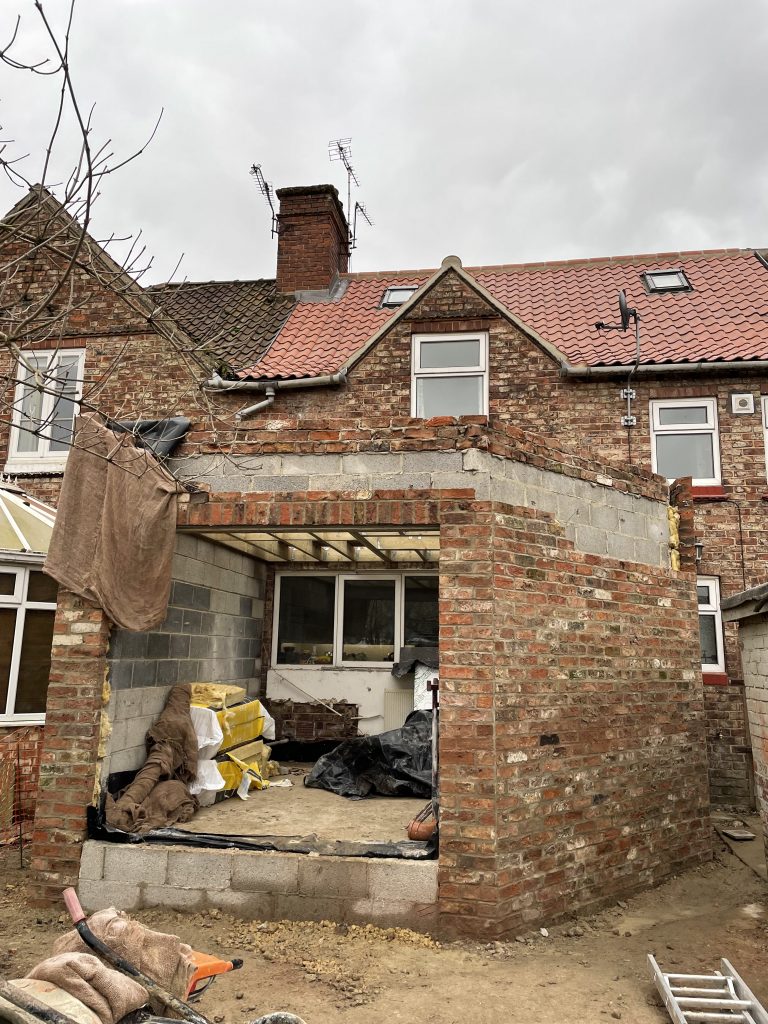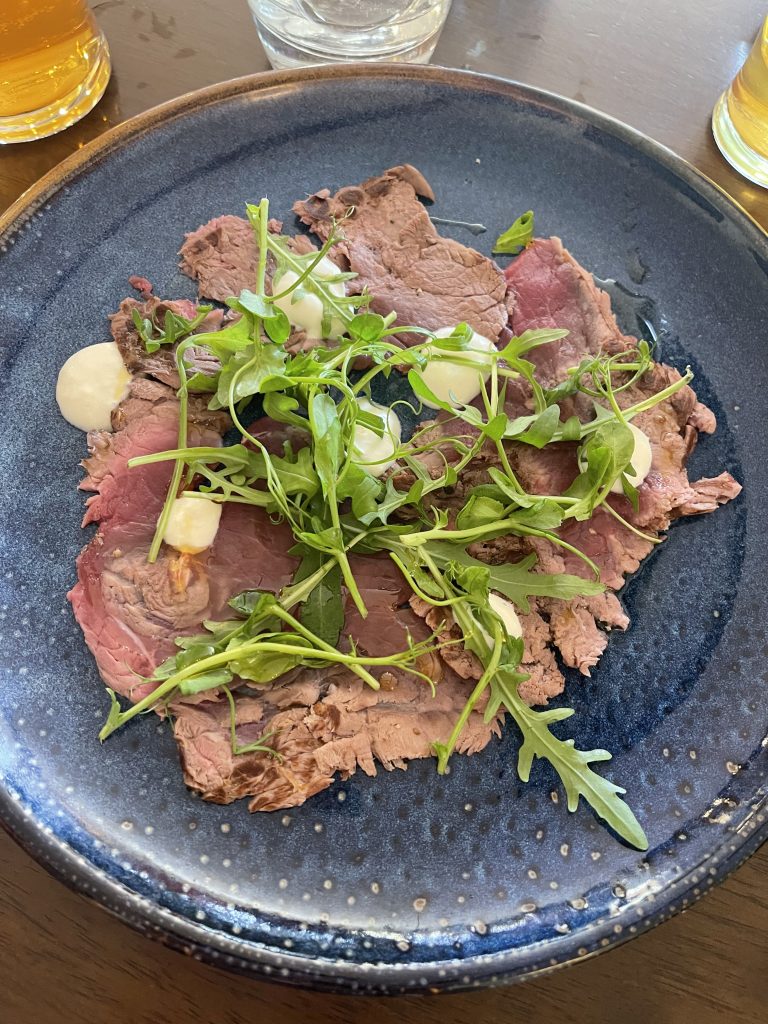 February
The first exciting delivery in February came all the way from Brixham in Devon as Rockfish delivered some seriously high quality seafood that came with remarkably flavoursome butters in which to cook them. Little Fork's 4th birthday party at The Little Gym at Vangarde was a tiring but satisfying affair for all involved while building work and decorating was largely complete in time for further celebrations in our own home with a pizza party for many of her friends. Big Mouth Gyoza came through with their frozen, cook at home product which deserved all the praise I could possibly heap on it.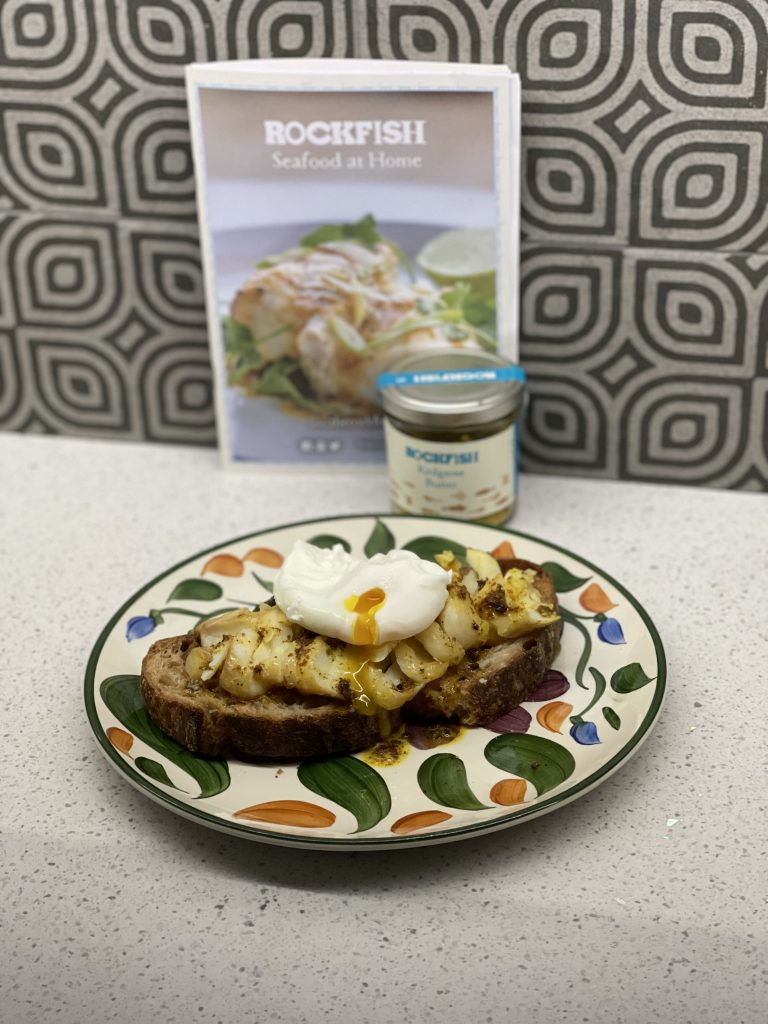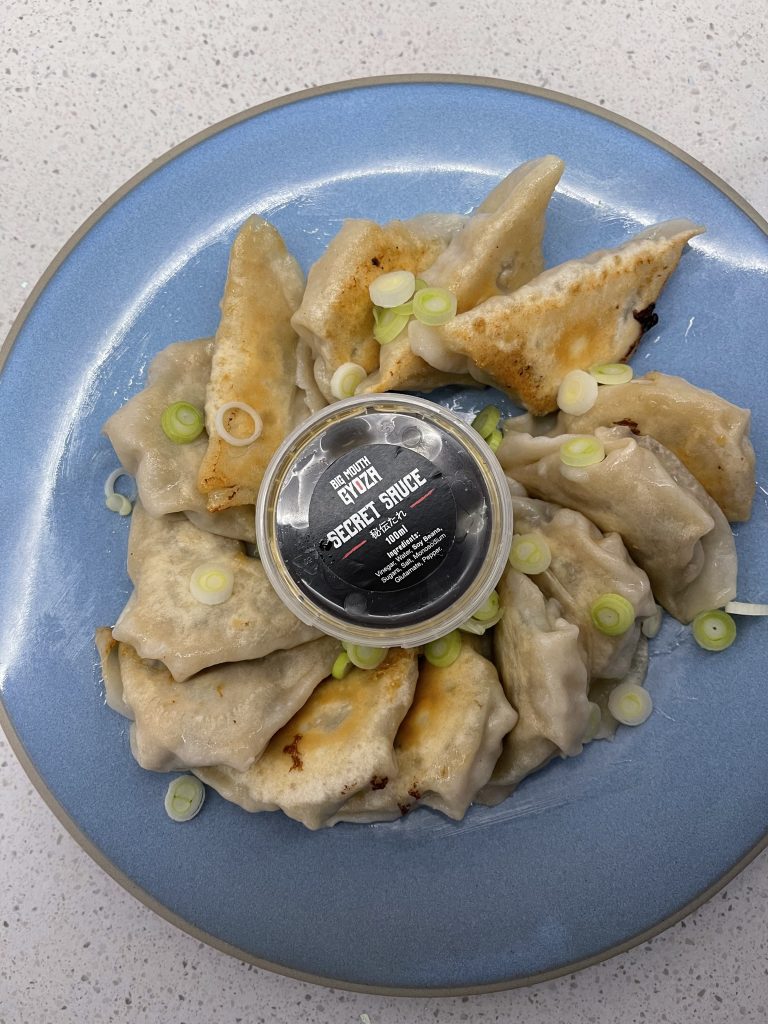 March
The first high point of March was lunch from Frango Eduardo, then in Spark prior to their move to Supersonic cafe, whose peri-peri chicken is remarkably consistent and succulent. Equally consistent is Ambiente, whose Goodramgate outpost I visited this month to predictable satisfaction. A bit further out of York I had a superb couple of burgers from Mad Mary's Burgers who operate from a food truck on the front at Sandsend, perfect to enjoy on the beach. A trip to Leeds took in brunch at Fint that featured a rather unusual and indulgent Lamb Crumpet Benedict. On the home front, I ordered a whole bunch of Volkswagen sausage and Curry Ketchup to satisfy my Currywurst craving which was sensational while the first fine dining highlight of the year came from The Bow Room at Gray's Court, Adam Jackson delivering his usual exceptional standard from the kitchen.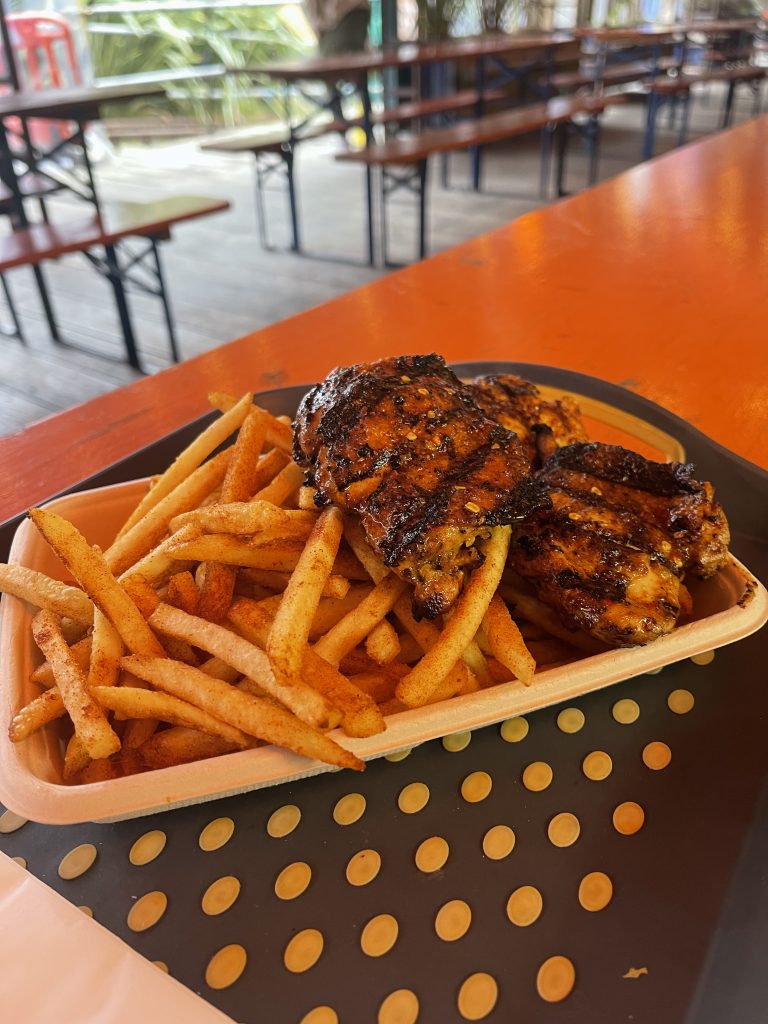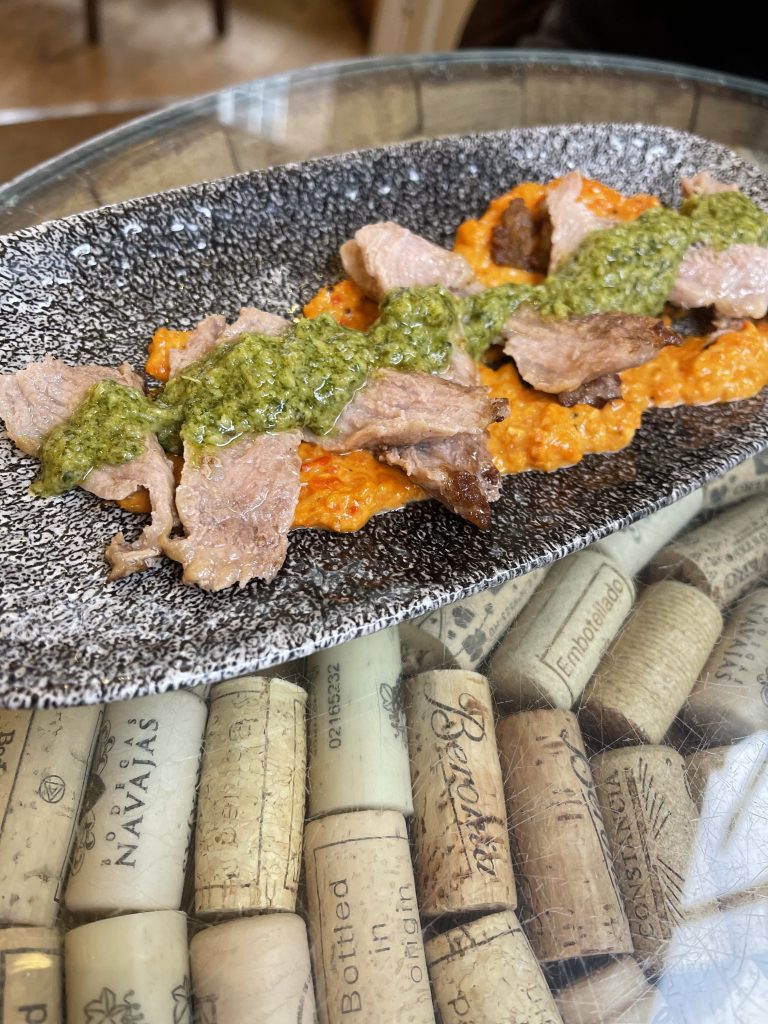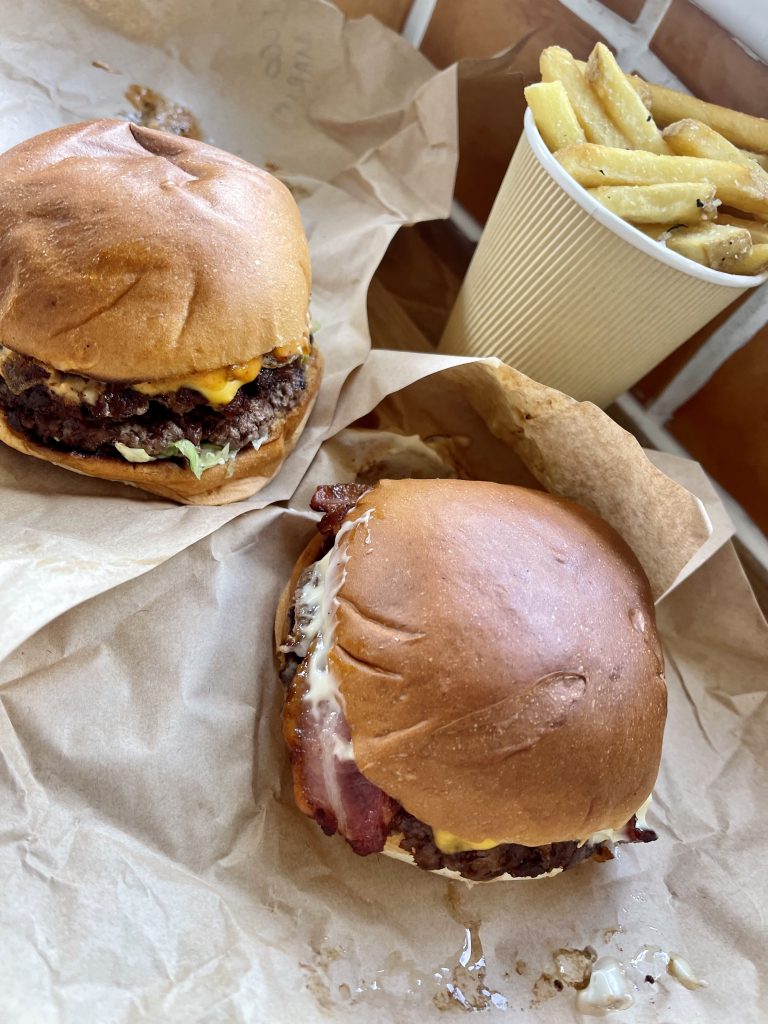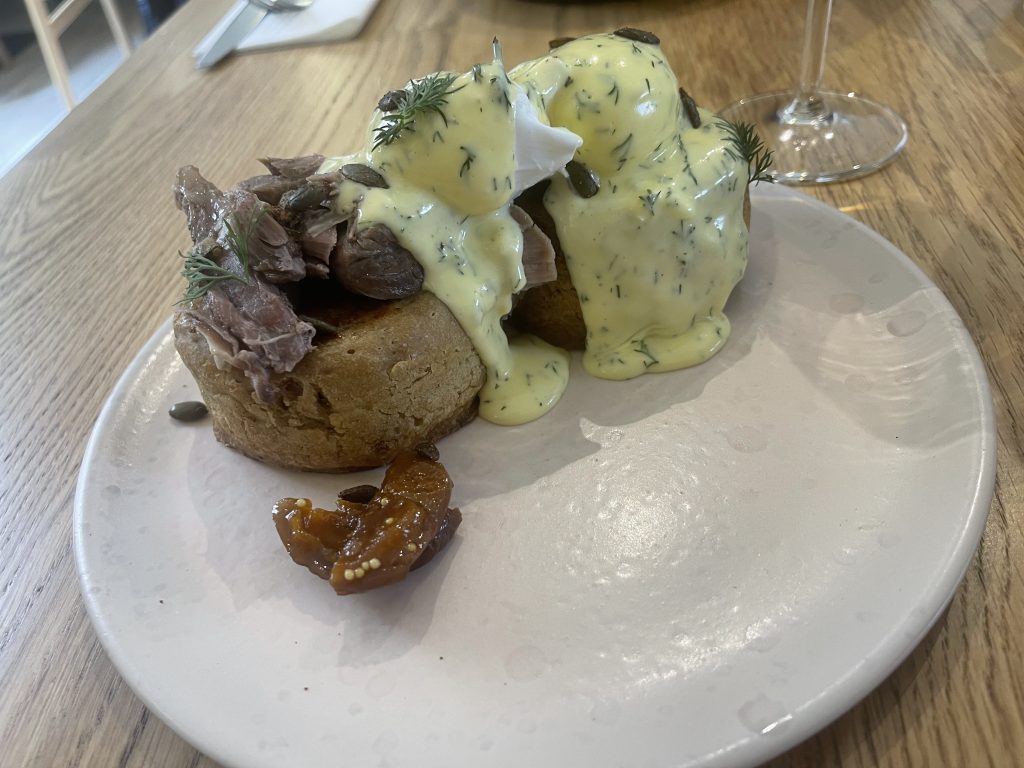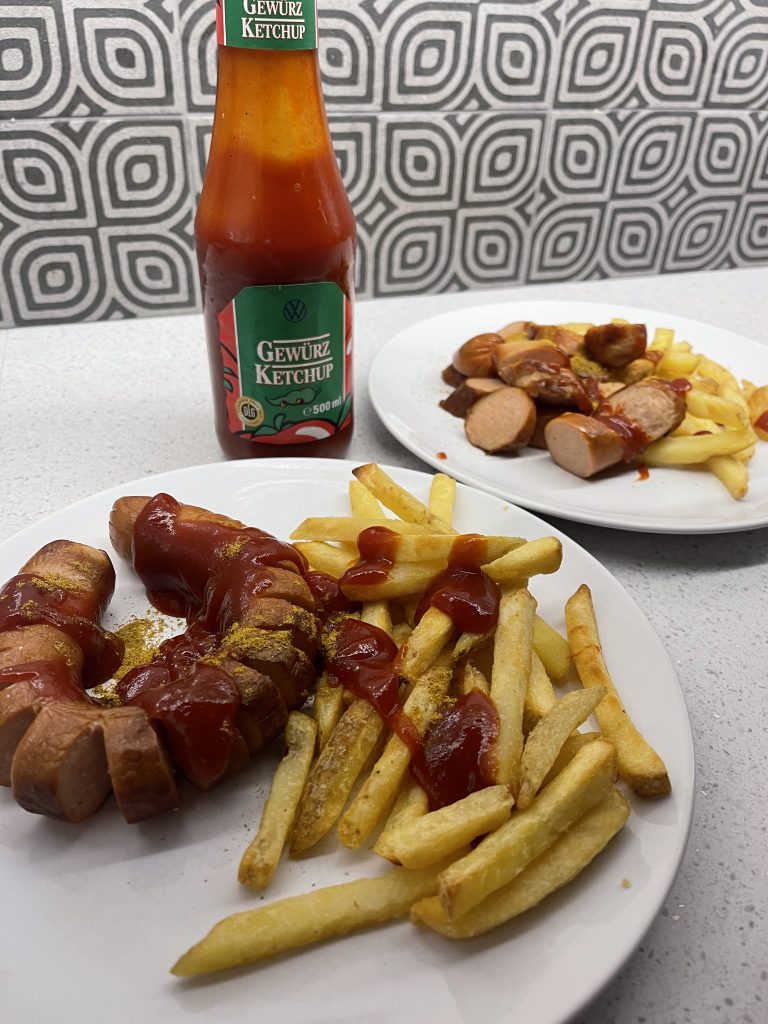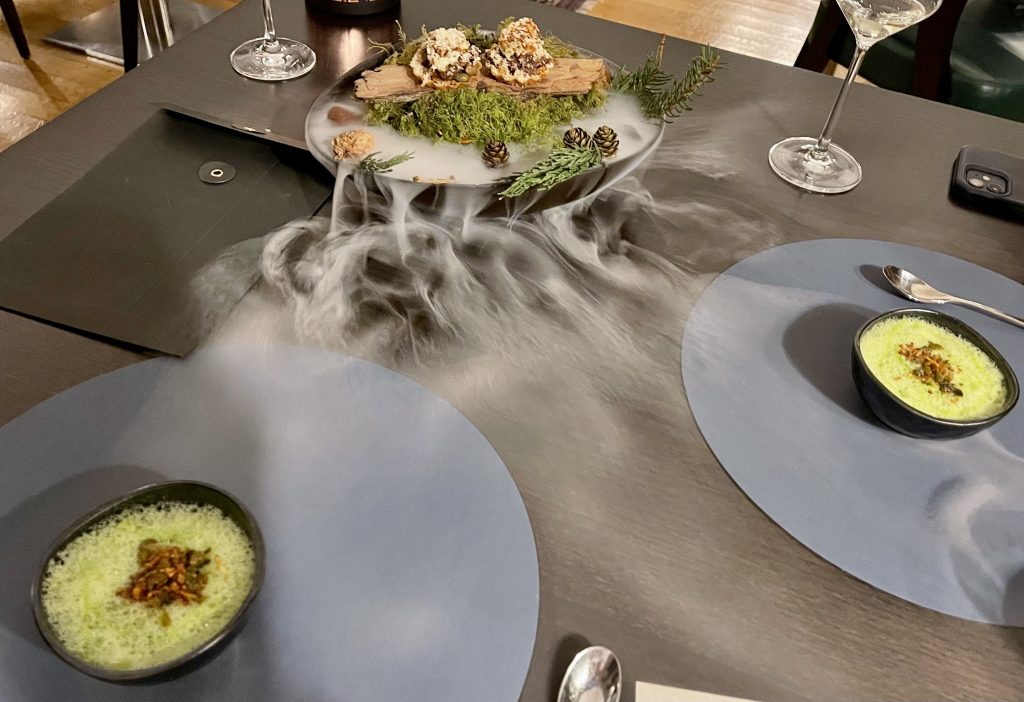 April
April Fool's Day at The Stone Trough over at Kirkham Abbey didn't come with any nasty surprise, rather just a set of well conceived gastro-pub style dishes presented with a beautiful view. A pearl barley with beef cheek styled as a risotto was particularly well conceived. We did get an unpleasant surprise a few days later though as a Maserati took a swipe at our rather more common Volvo – I'm sure his insurers enjoyed that one as much as I did! The Ackhorne don't advertise their Sunday roast, making it a bit of a cult thing but the quantities and quality leave little to be desired, a great way to spend a Sunday before work with York Chocolate Festival really kicked into gear, featuring a 70kg chocolate model of York Minster made by Ashley McCarthy that was rather tricky to transport… When all that was out of the way, a first trip to Forage presented some unusual dishes including pigeon as well as fried chicken served with caviar. Rather more traditional, and appropriately so, was the launch of Afternoon Tea at Castle Howard which is always a privilege to visit. The final treat this month was a trip to The Whippet for a steak, comfortably one of the most consistent restaurants in York.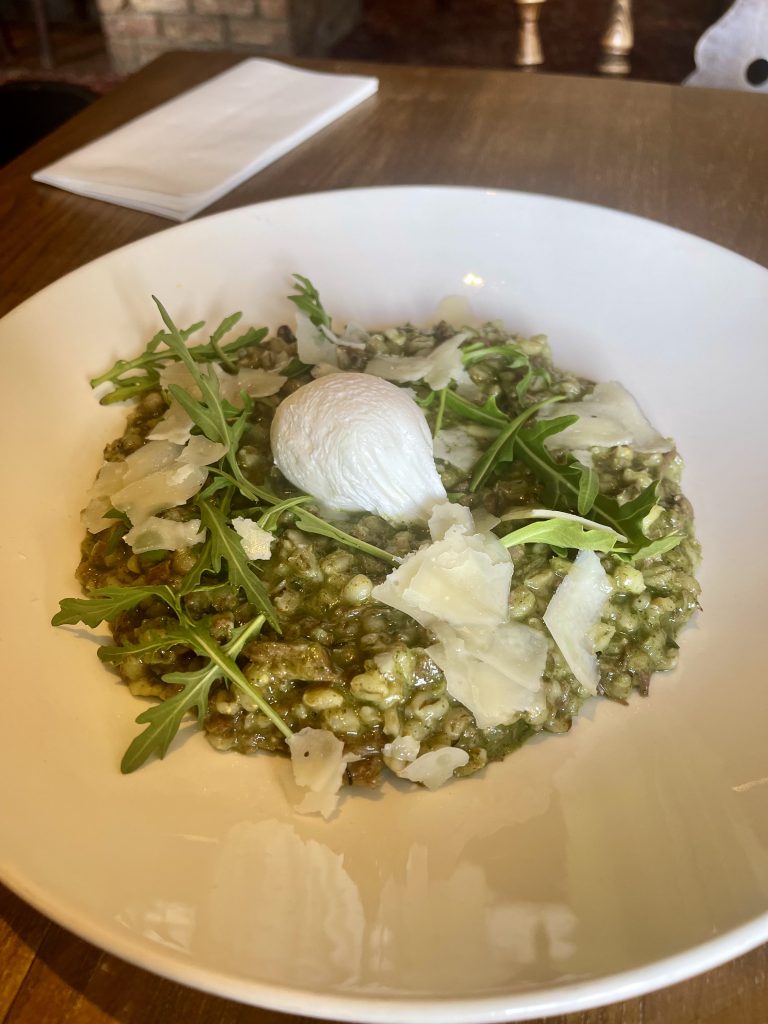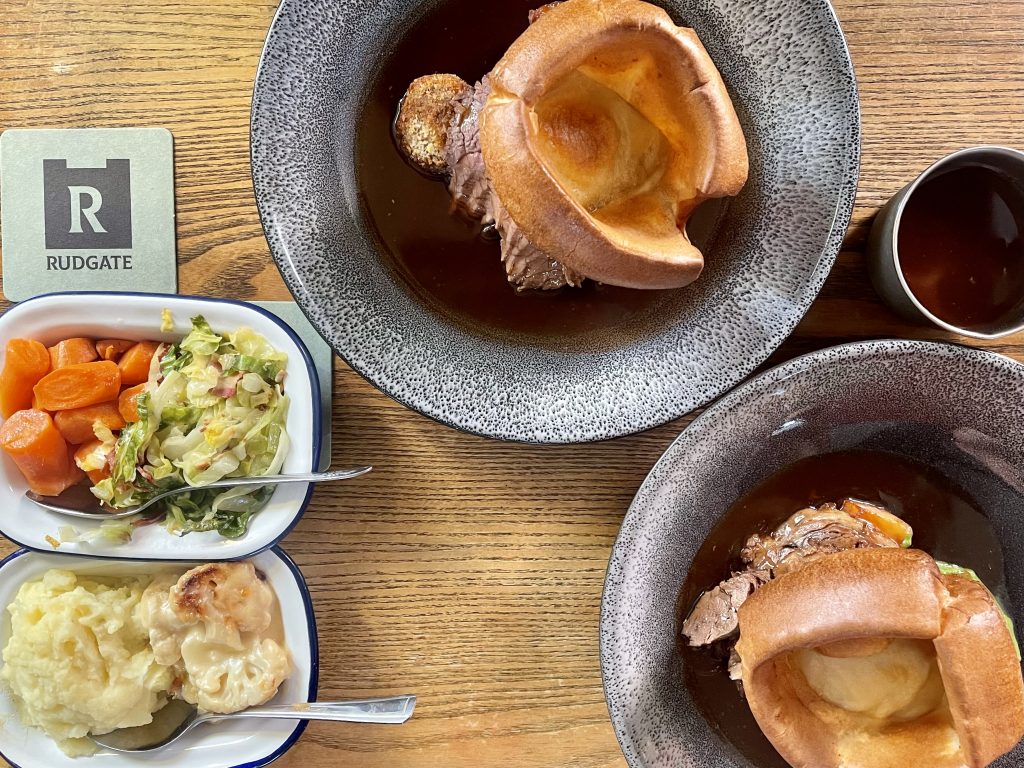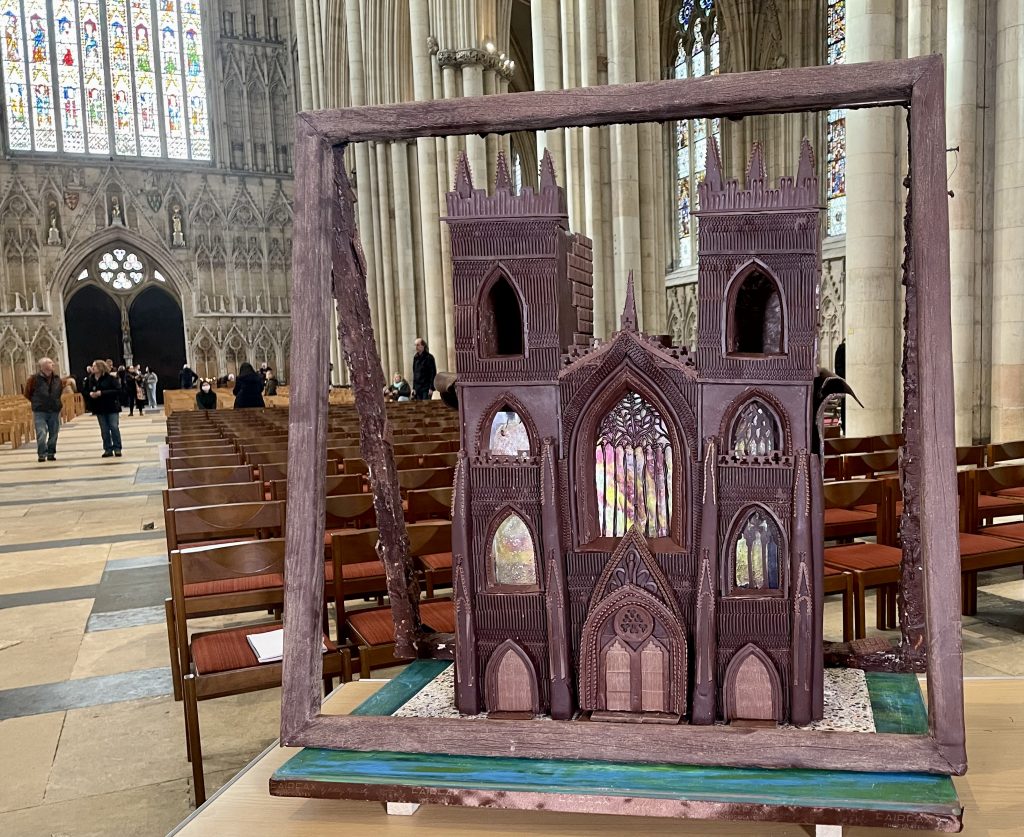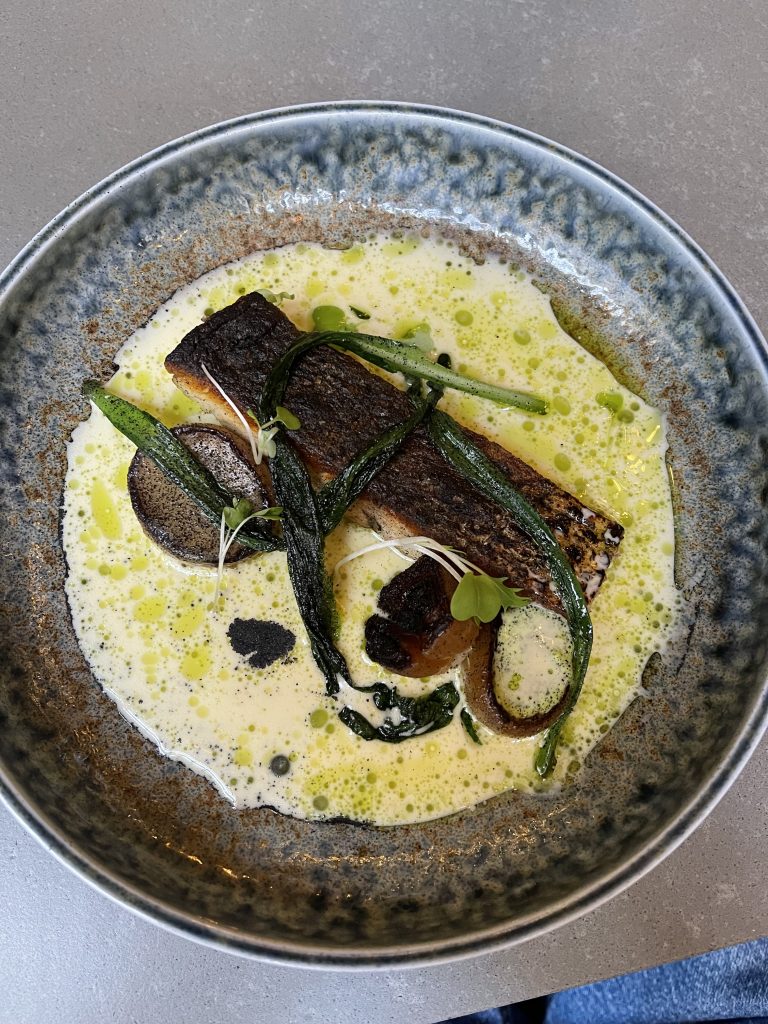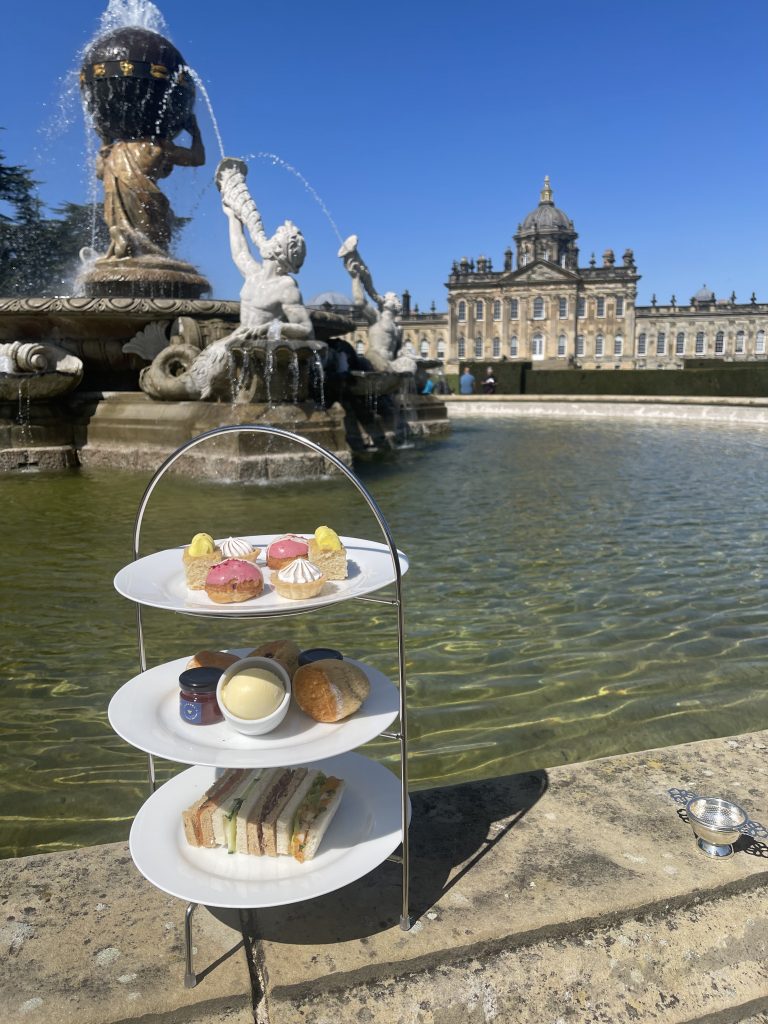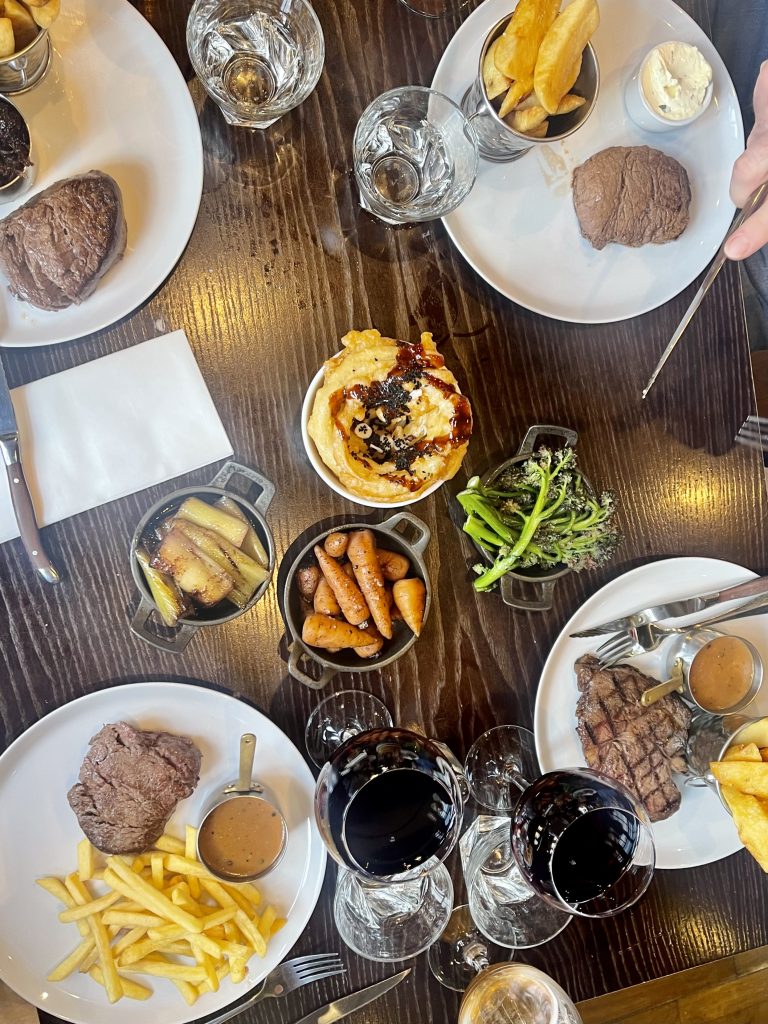 May
After sneaking into The One Show in April, I cropped up briefly on Channel 4's Inside the Superbrands in May to bemoan the quality of sliced bread while (unsuccessfully) trying to get CS Sourdough and Sloppy's Burgers featured. I also made a journey to London to take up judging duties for The Great Taste Awards with The Guild of Fine Food, an enormous honour which has been on the cards since before Covid got in the way. Ironically this precluded much else eating in London: tasting 60+ products a day will dent your appetite! On my return I caught up with a semi-regular networking group for lunch at Ippuku, one of the best (and best value) indies in the city. A trip to Leeds let me join Leeds Food Tours with which I was very impressed as it introduced me to a few new spots in the city that had escaped my attention such as Eat Your Greens. An excursion to Wales on a family trip gave the opportunity for dinner at The Blue Anchor Inn which exceeded my expectations and was a welcome refuge after a long drive. Last up for May was a long overdue trip to Fish & Forest's new home on Micklegate which is now peerless for seafood in York and delivering on all the promise shown in previous, temporary accommodation.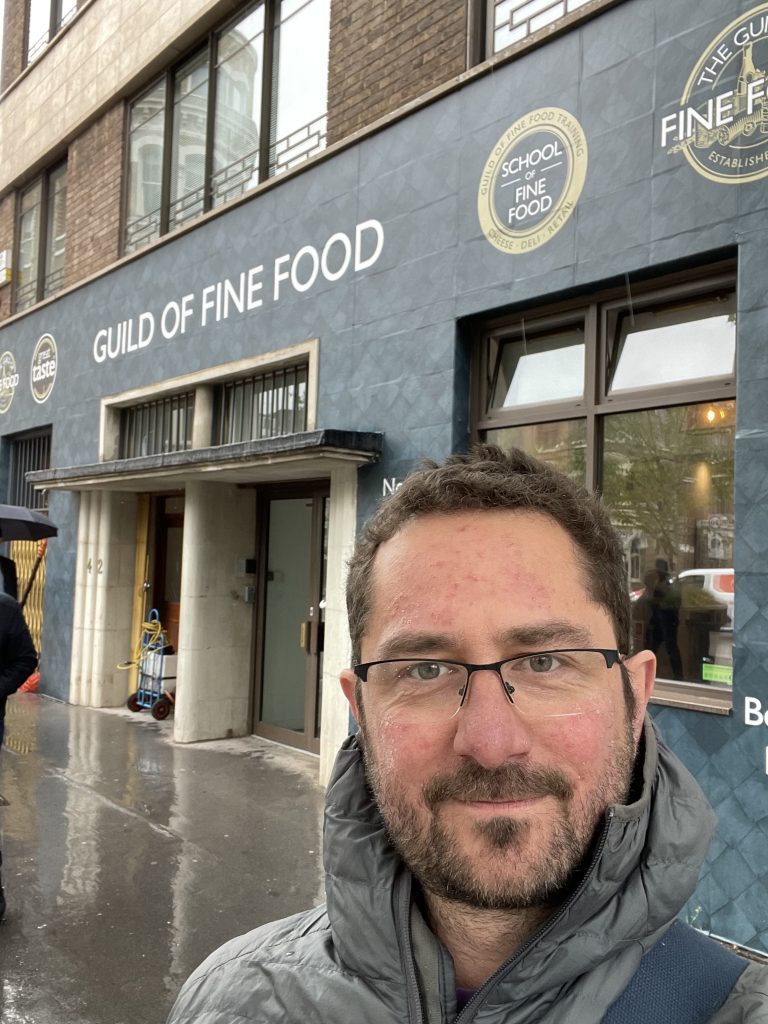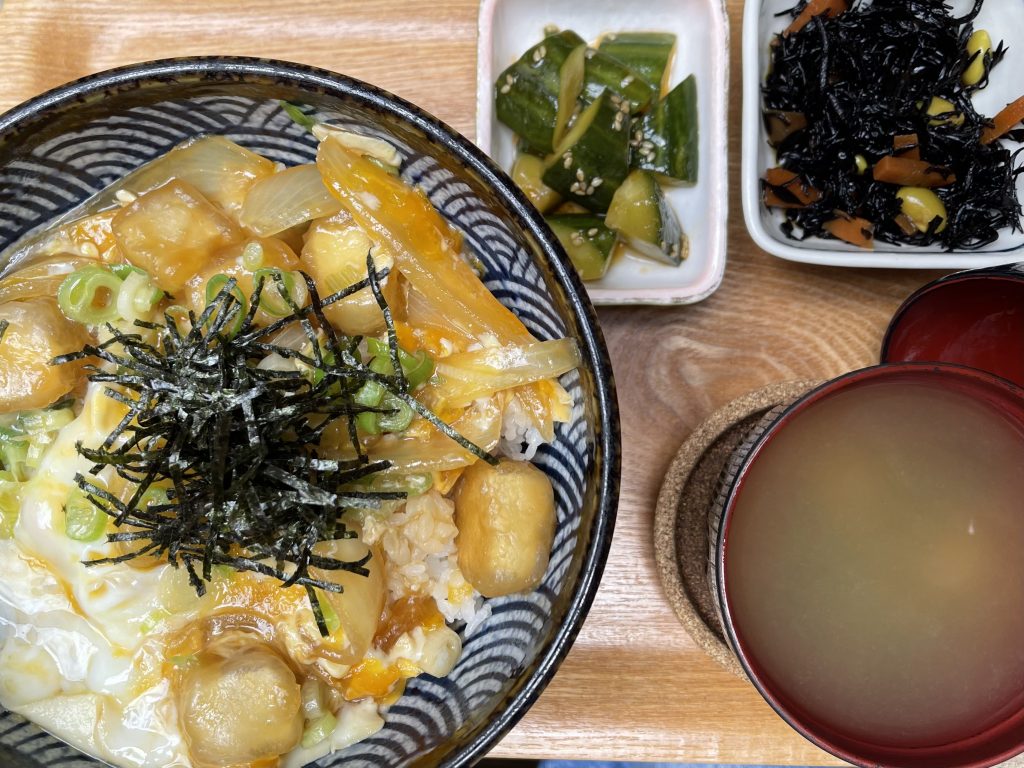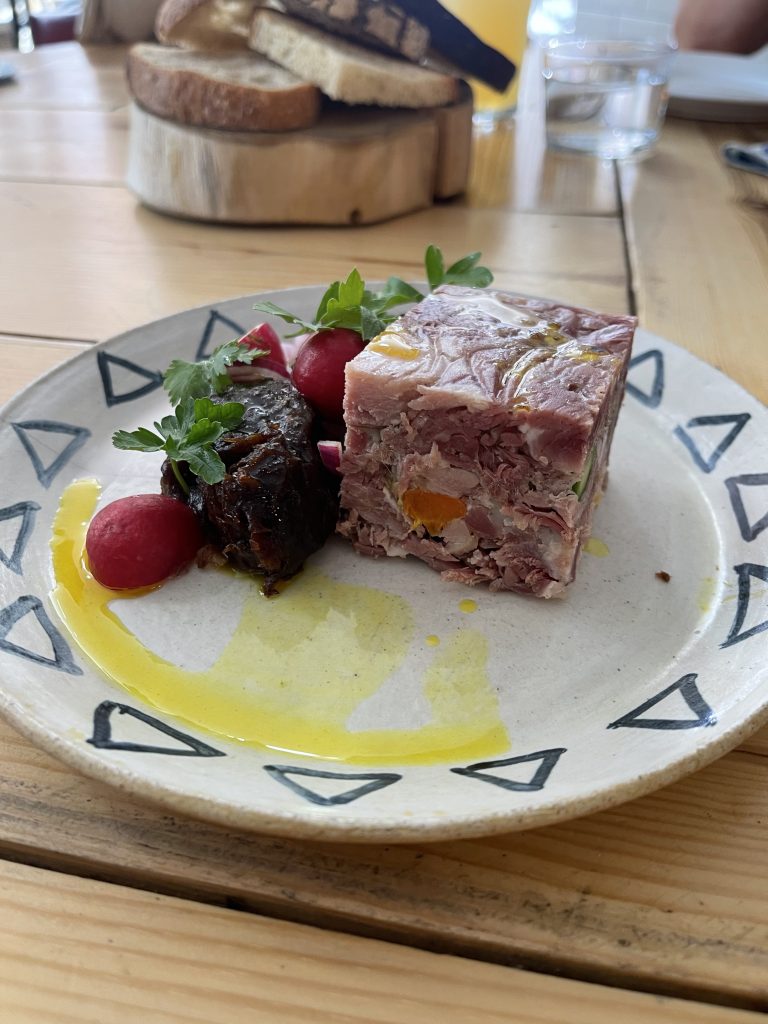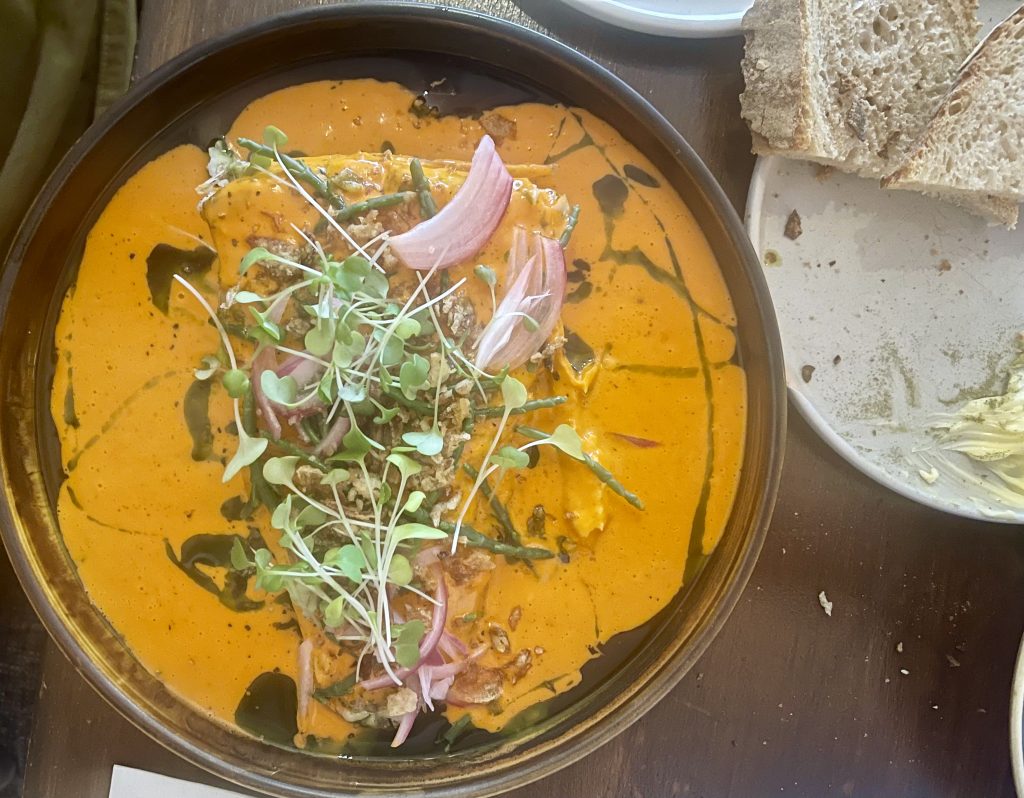 June
June started with a new dining experience which is unique in the city, Sora. Perched above the Malmaison hotel, in which I worked back when it was a financial services office, this offers sushi and small plates along with some of the best views of the city. Next up was a rather more traditional experience of lunch at The Feversham Arms in Helmsley where Jon Appleby had taken the reigns. Carbonara night at Bluebird Bakery in Acomb with Alessandro Venturi was every bit as delicious and authentic as you'd expect from him – be sure to check out his current venture at The Angel on the Green. Then it was back to London for more Great Taste Awards judging, conveniently close to Borough Market for some good browsing time too! Rosa's Thai had opened its doors on Coney Street the previous month but a first visit was a great way to confirm that its offering was good quality and great value. There're few better places in York to celebrate a special occasion than Skosh and a birthday in the house was a perfect excuse. I can't wait to see their expansion plans come to fruition.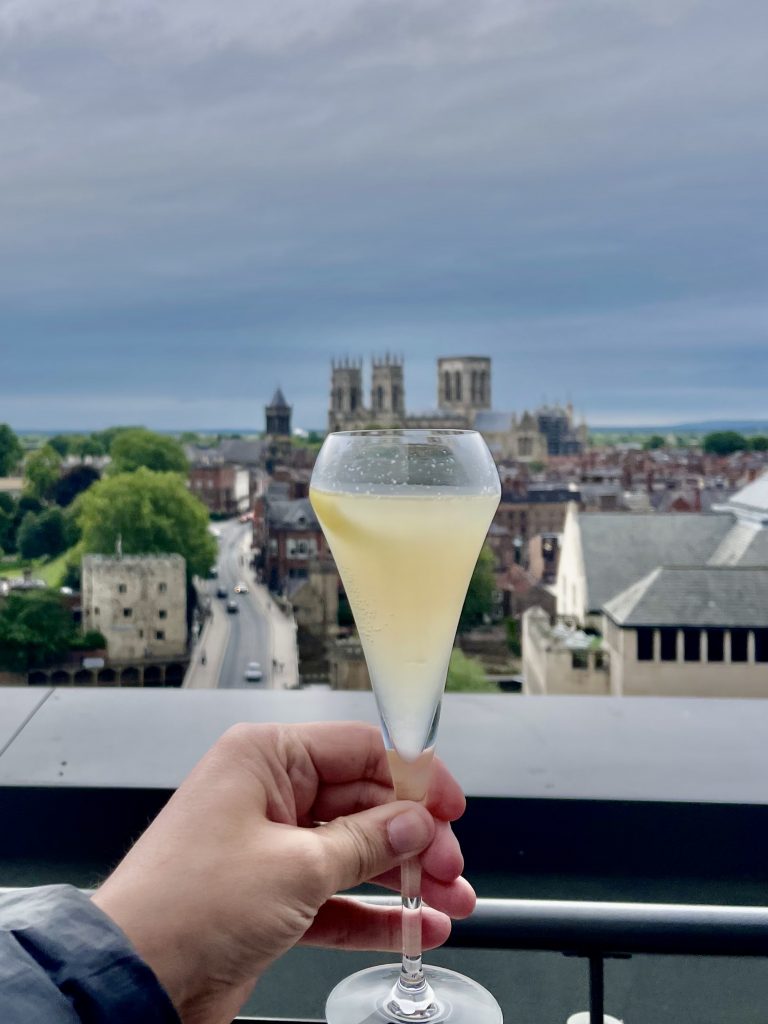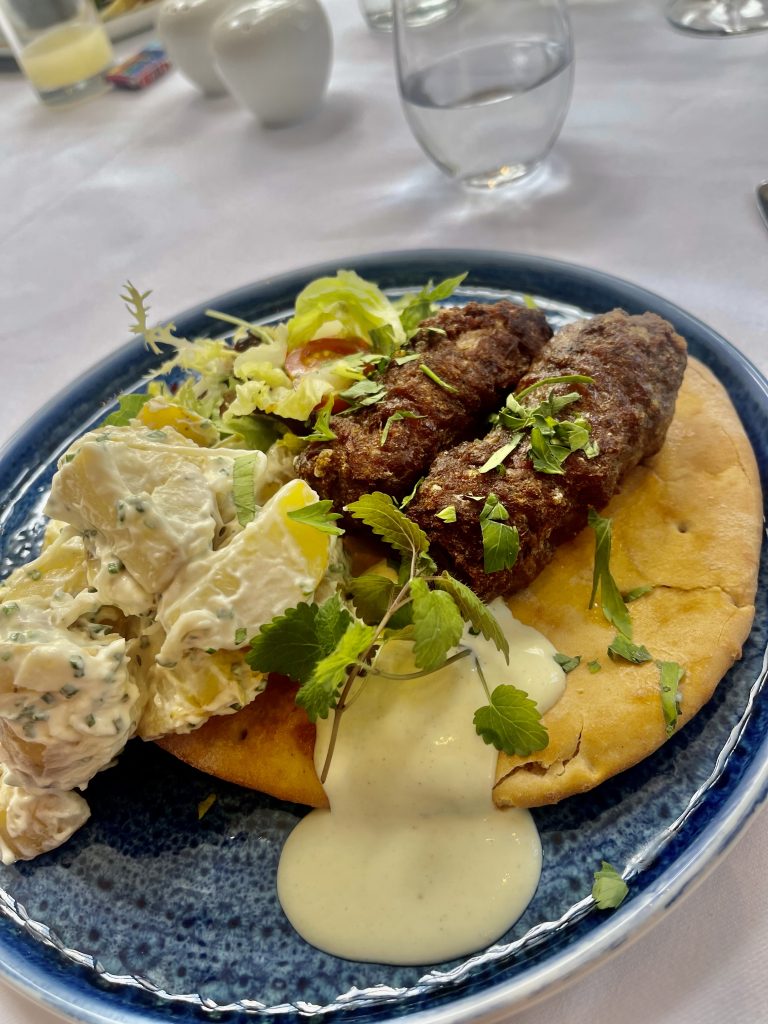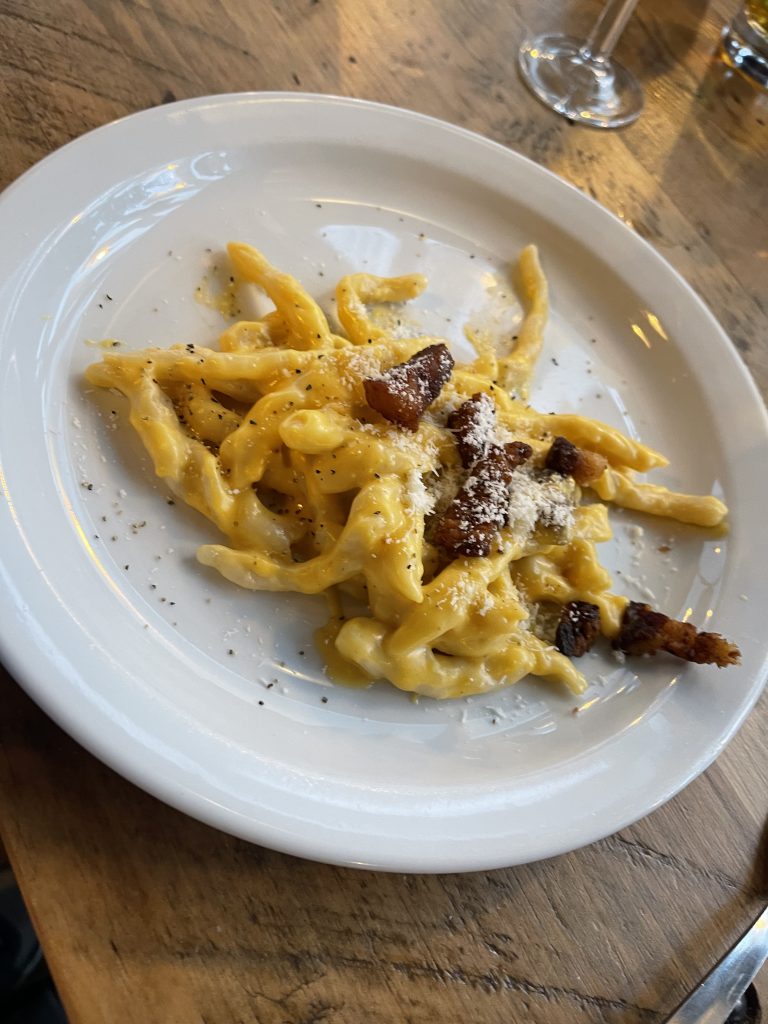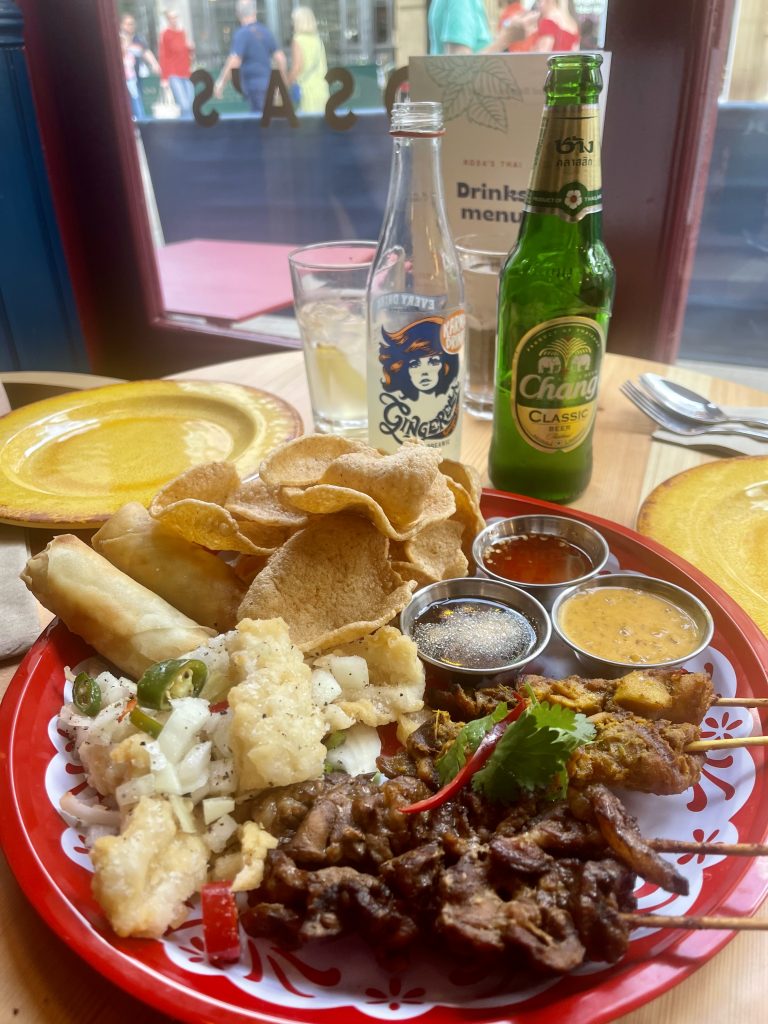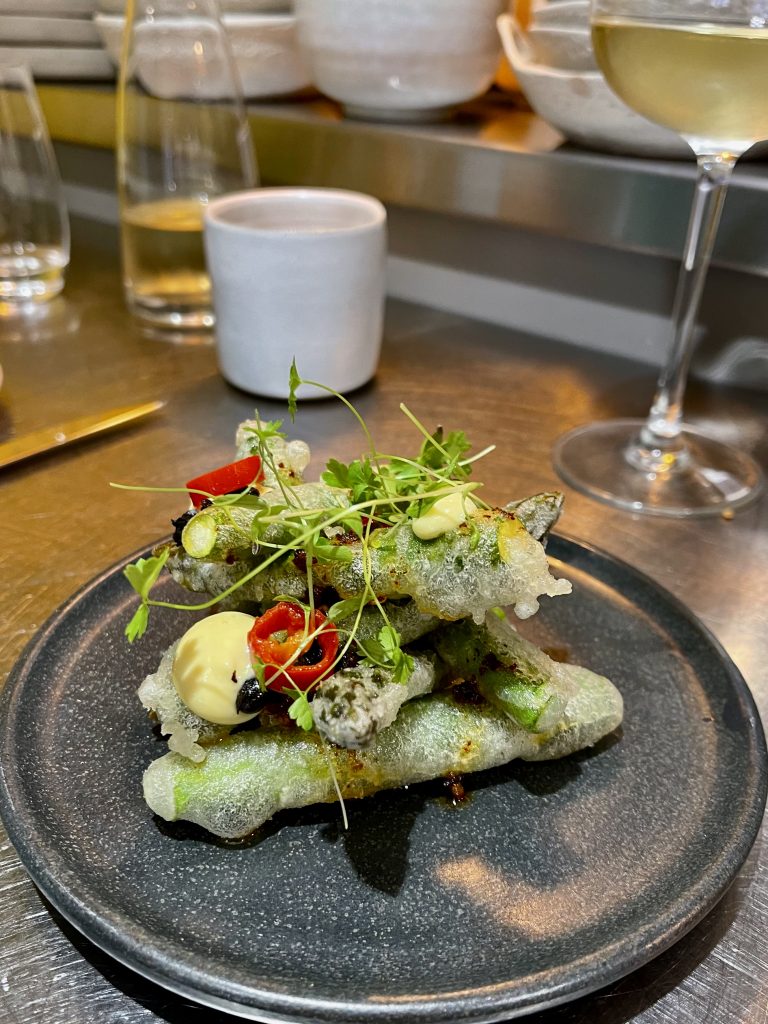 July
This was a month rather disrupted by Covid working its way through the household, with each of us infected sequentially for maximum disruption. 22 Yards moved into the old Cafe Concerto site to offer views of the Minster to match their wine list – I must get back for a more in depth visit soon. One important lesson learned the hard way was to avoid Brew & Brownie sized brunch before embarking on a three hour food tour with Tours in a Dish, that was a challengingly calorific day!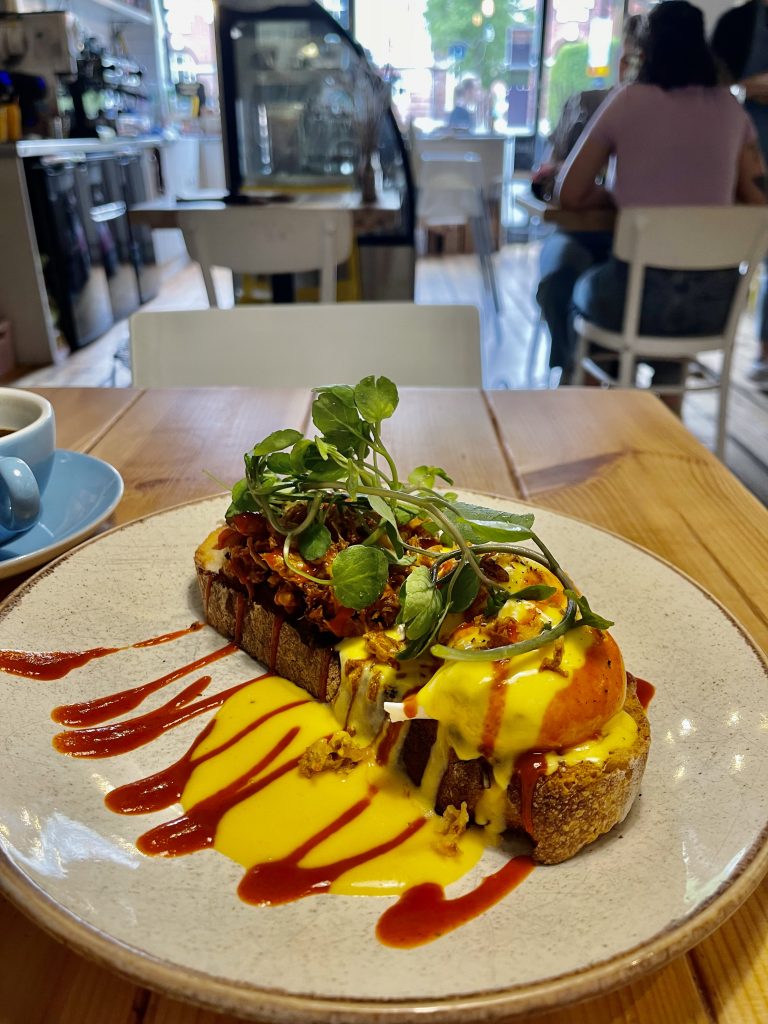 August
Cafe 21 in Fenwick is far better than any assumptions based on its location in a shop would suggest so their fixed price lunch menu was a great start to the month. A weekend away in beautiful Swainby didn't provide many culinary highlights, though the Blacksmiths Arms is a worth a look and the breakfast up at Lordstones comes with a great view via a short walk. A Courtyard Dairy delivery is always a great way to improve a month but I also received my first batch of flavoured butters from Sublime, all of which lived up to the name and have left me wrestling with the thought of ordering one of their £100 limited edition butters. Impossible on St Helen's Square continues with ambitious expansion plans but also is still keeping us fed in the meantime, with a particularly enjoyable celeriac steak as part of a kids eat free offer this summer. One of my other interests had a big day this month with The Crescent hosting the All England Bar Billiards Association Challenger cup, a fantastic event that left me aching for several days after unloading and loading eight extremely heavy tables. I also had another opportunity to visit The Whippet and sample their Chateaubriand which was every bit the showstopper it should be. Ending the month on a note to contrast with, I popped over to Leeds again on a fact finding mission (to be revealed…) over veggie dinner at Bundobust, some of which survived the train journey home remarkably well.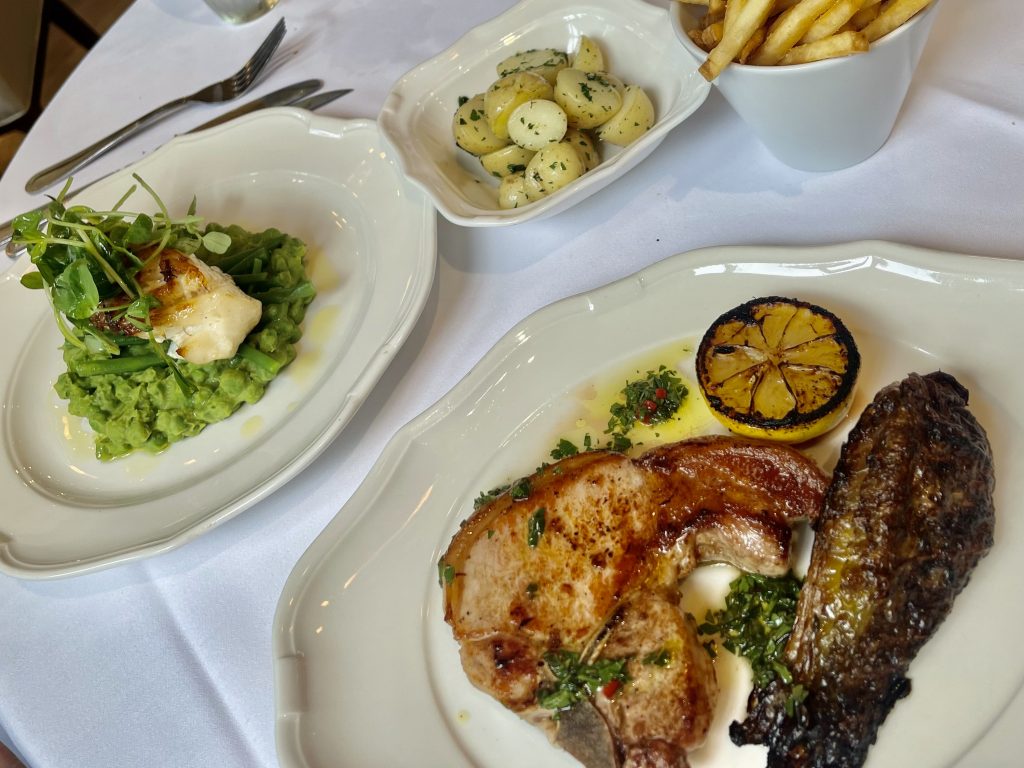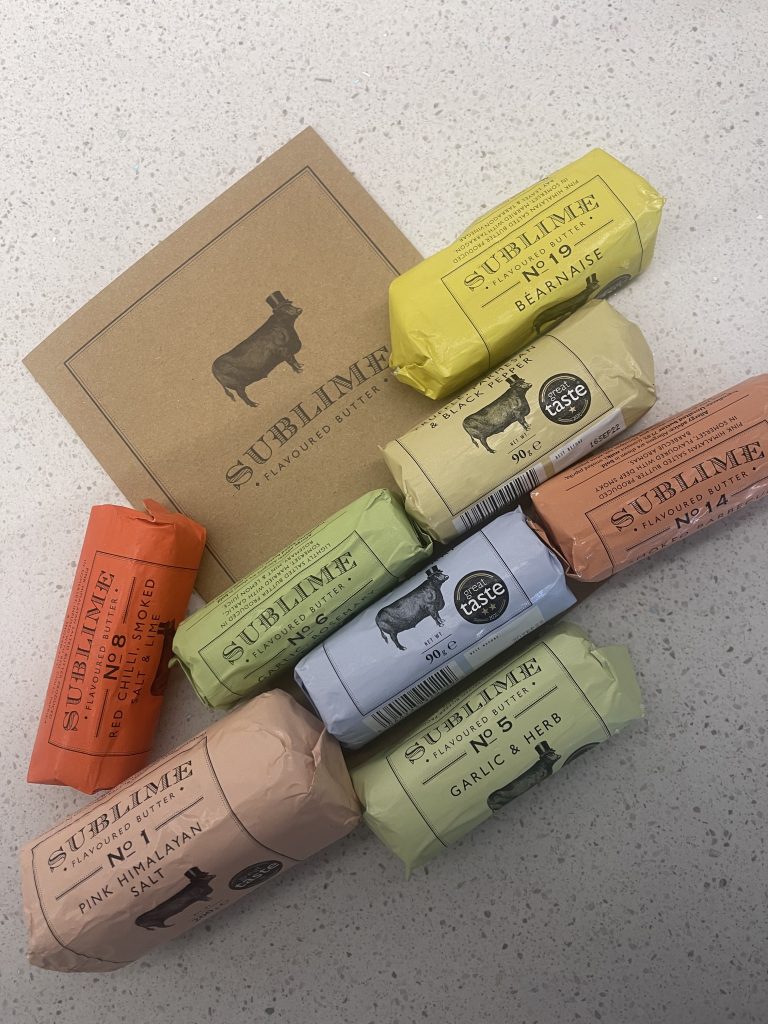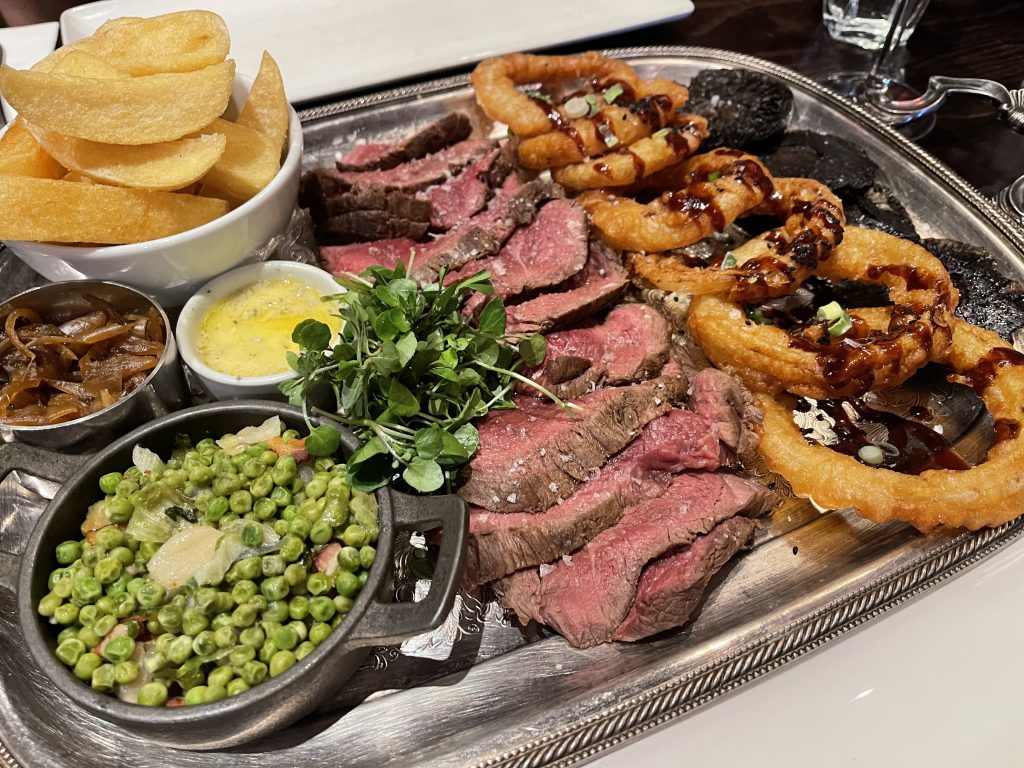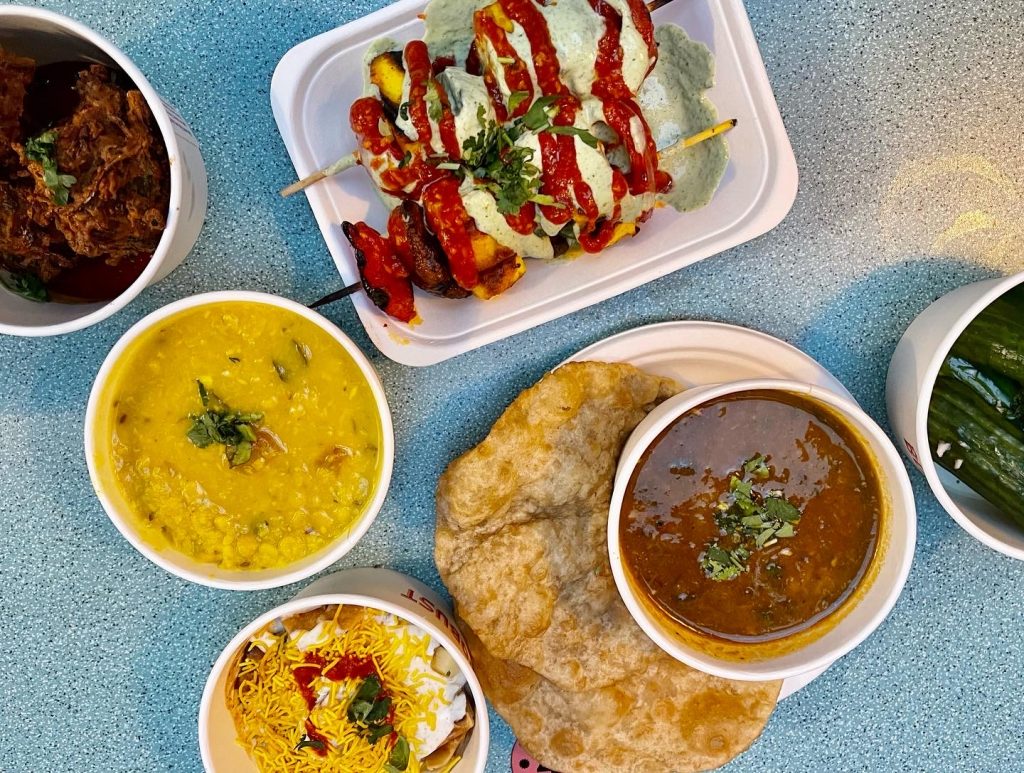 September
A trip to Alnwick afforded the opportunity to visit one of my favourite pubs, The Tanners Arms, which features great beer as well as a tree in the middle of the room…what more could you want? Very little other than Craster Kippers and visits to Barter Books and the Alnwick Gardens obviously. The return of York Beer Festival was welcome and a great chance to spread the Bar Billiards message with the temporary installation of a table there, but the real dominator was York Food Festival. Coordinating the events program for this is a big job but it's a huge reward to see such an incredible event come to life in the centre of the city and engage with so many businesses as well as the public. Swaledale Butchers were kind enough to send a section of their incredible meats; I can't recommend their products highly enough. Most impactful on a domestic level was the beginning of the regular school run, which was challenging to manage around the festival though it was (and is) enormously rewarding seeing Little Fork flourish at school.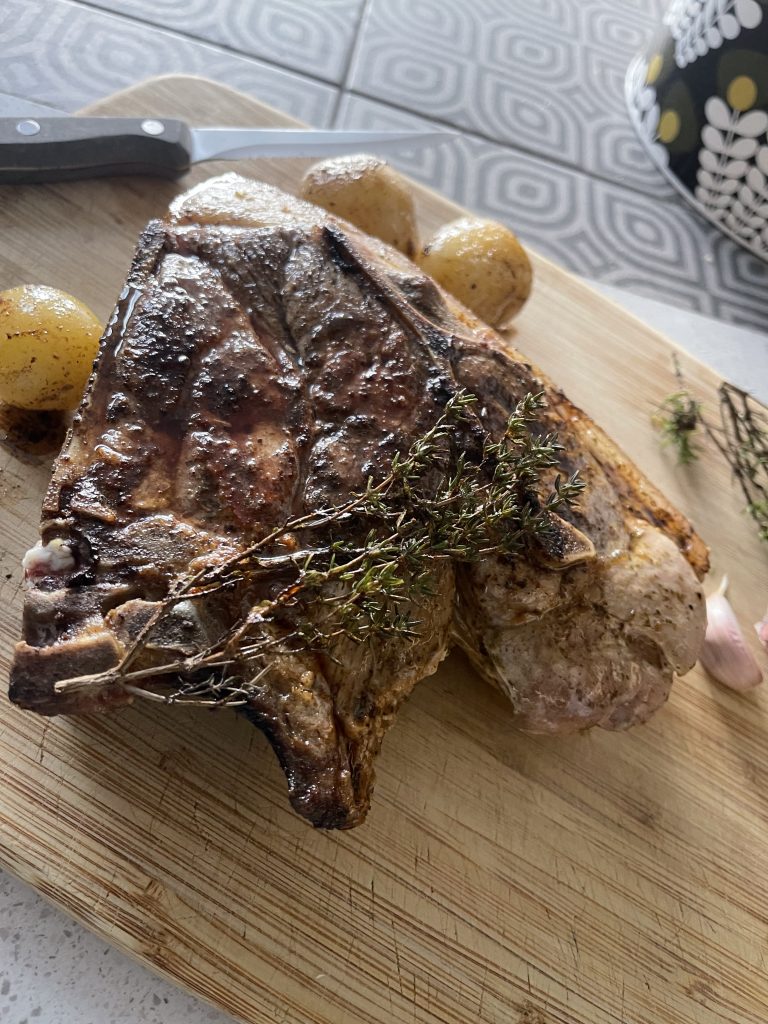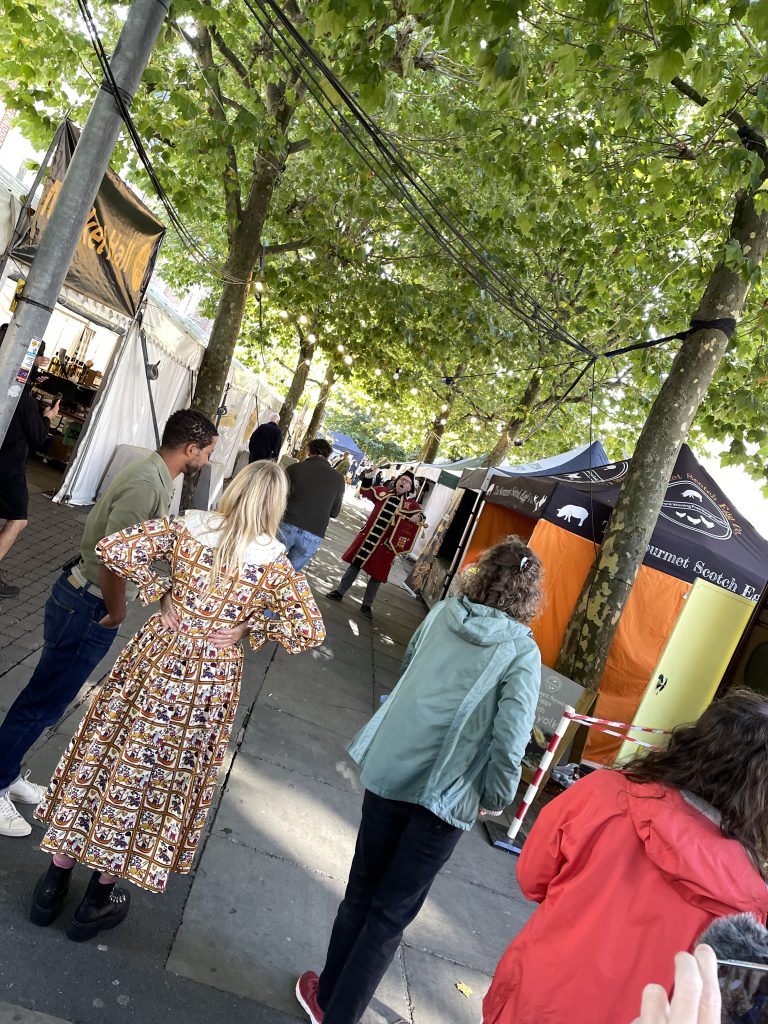 October
York BID's Restaurant Week has been a great success over the last couple of years and I grabbed the opportunity to take up several offers at this, with Fancy Hanks, Ambiente, The Larder Club and Drakes Fish & Chips all running generous offers. A return to Pho after checking out their soft launch was a rewarding experience and I was impressed with the value and fresh flavours. I'll be returning here frequently. One of the highlights of the year, let alone October, was a trip The Grand's new fine dining restaurant, Legacy, where Head Chef Ahmed has quickly made his mark on the York food scene. A return to Sora for their £25 lunch deal was also a treat and great value while a visit to Edinburgh enabled a first trip to Dishoom in far too long for a brunch featuring their legendary Kejriwal and Bacon Naan.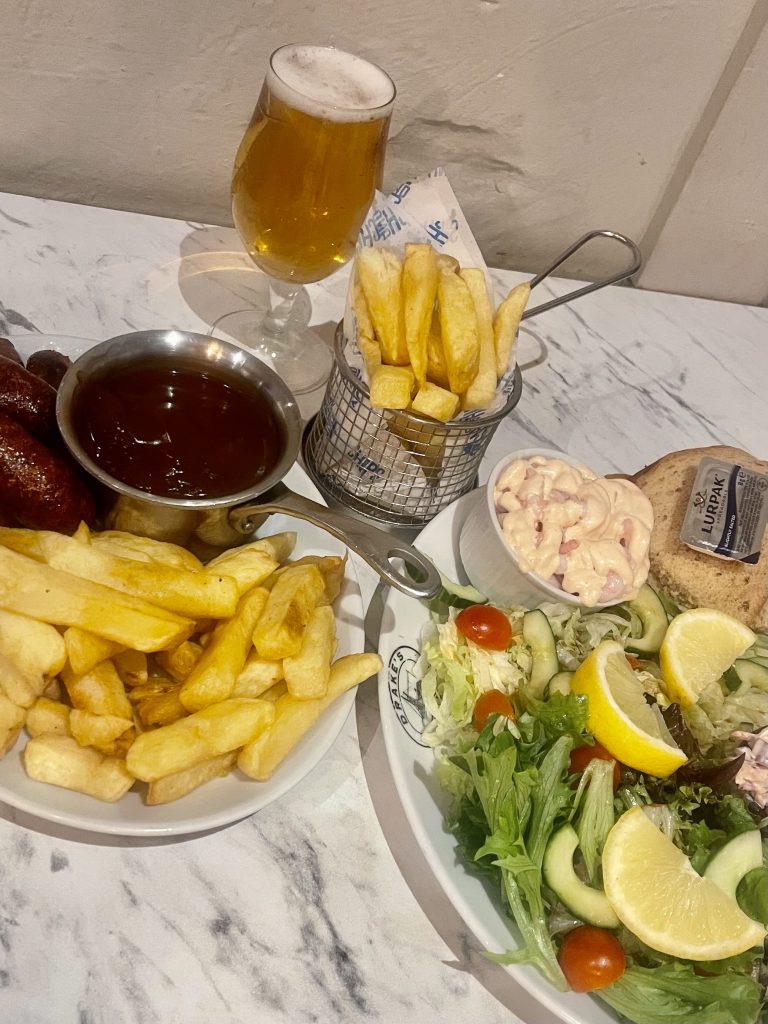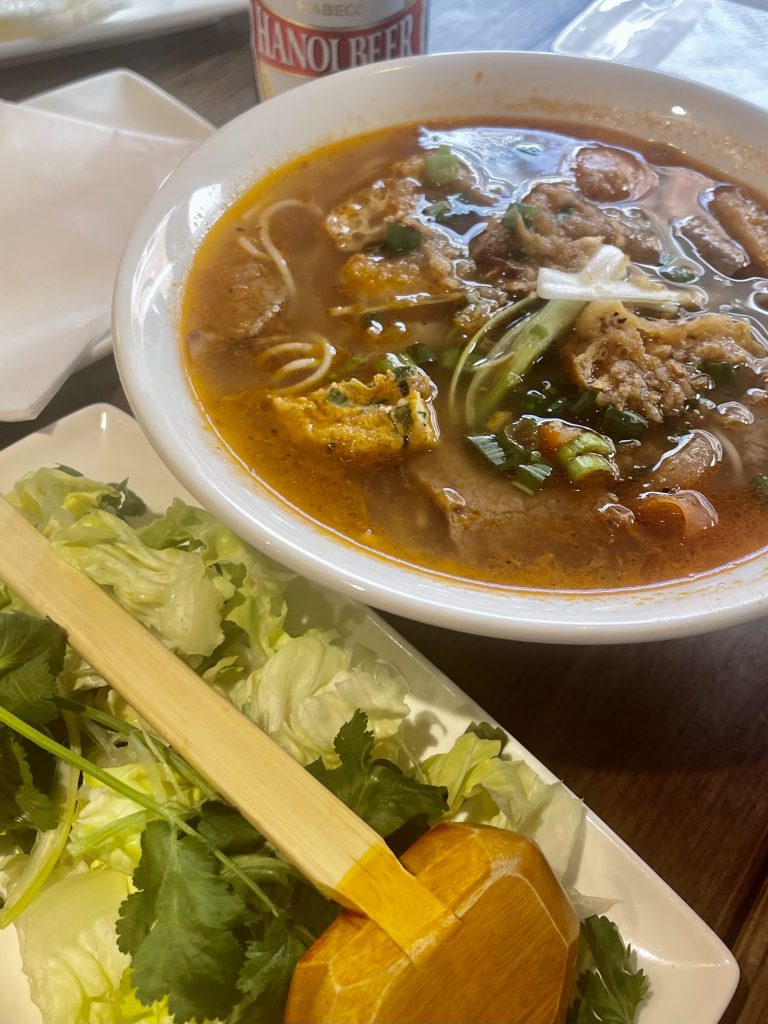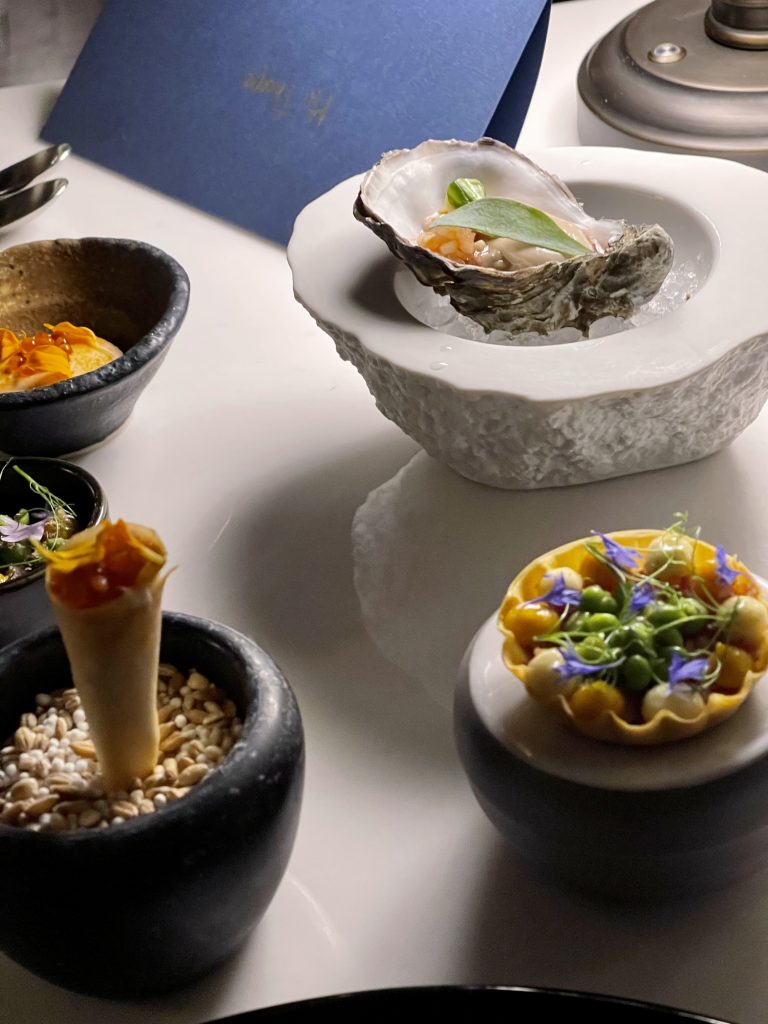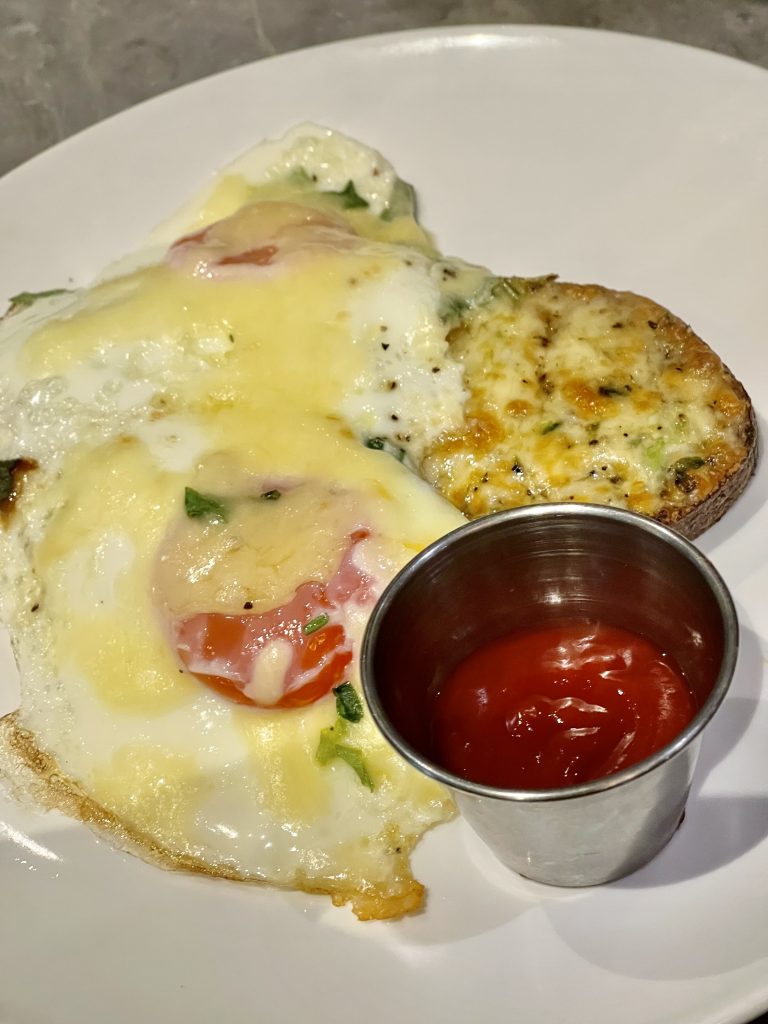 November
With November starting to bring the year toward its conclusion you might think that things started to slow down, not a bit of it though as I think this was probably the busiest month of the year and involved a fair bit of travel around the UK. First up was my first visit to the extremely Instagrammable Social8 for their launch party followed a few days later (after some fireworks!) by the Sunday Feast at Forest. This one was a truly indulgent experience and quite distinct from most Sunday lunch offerings, definitely one to try. Fat Hippo opened for the first time in York with their new base on Petergate while across town in the garden of the Principal Hotel Thor's Tipi winter offering with Yuzu street food kicked off for the season and was even more snug than ever with turkey gyoza on offer to dip in melted cheese! Another highlight was "Afternoon Sea" at Guesthouse No 1 on Bootham, an original and well realised fishy take on Afternoon Tea complete with bottomless wine – superb! After cropping up on TV again in the background of a documentary about Castle Howard, I was then invited across to The Cookery School at The Grand to see the final of the Delifresh Young Chef competition which was one by a chef from that establishment. I also had the huge honour of getting to meet and chat with Pierre Koffman, who was extremely personable and generous with his time. An "all-you-can-eat" cheese night took a little bit of digesting, perfectly undertaken taking in an afternoon of the snooker at The Barbican before more food, this time from Sloppy's Bar & Kitchen in Woodthorpe, the first permanent home for the people behind Sloppy's burgers. In London I was able to enjoy the War of the Worlds immersive, VR, 5D experience which was just as over the top and fun as it promised to be while weaving in songs from the classic Jeff Wayne album that inspired it. The next winter launch came courtesy Andrew Pern with his Winter Hutte landing in fine style on Parliament Street for the Christmas market. It looked the part but I didn't find time to eat there so will have to rectify that next year. The next destination was Norwich to catch up with friends; food didn't feature too heavily but Junkyard should be on your list for street food if you're in the area. I even bumped into the legendary Fry-up Inspector. Shambles Kitchen have earned their place as a staple of the Christmas market over a number of years and Christmas wouldn't be complete with a portion of their Thor's Fries, while I paid a visit to another mainstay of the York food scene, Ambiente serving up as strong as ever. The end of the month took in an overnight trip to the spectacular Judges Lodging as well as the opening of Izakaya, which is still waiting for me to complete an appropriately gushing review with the Lamb Bao being one of the best I've had.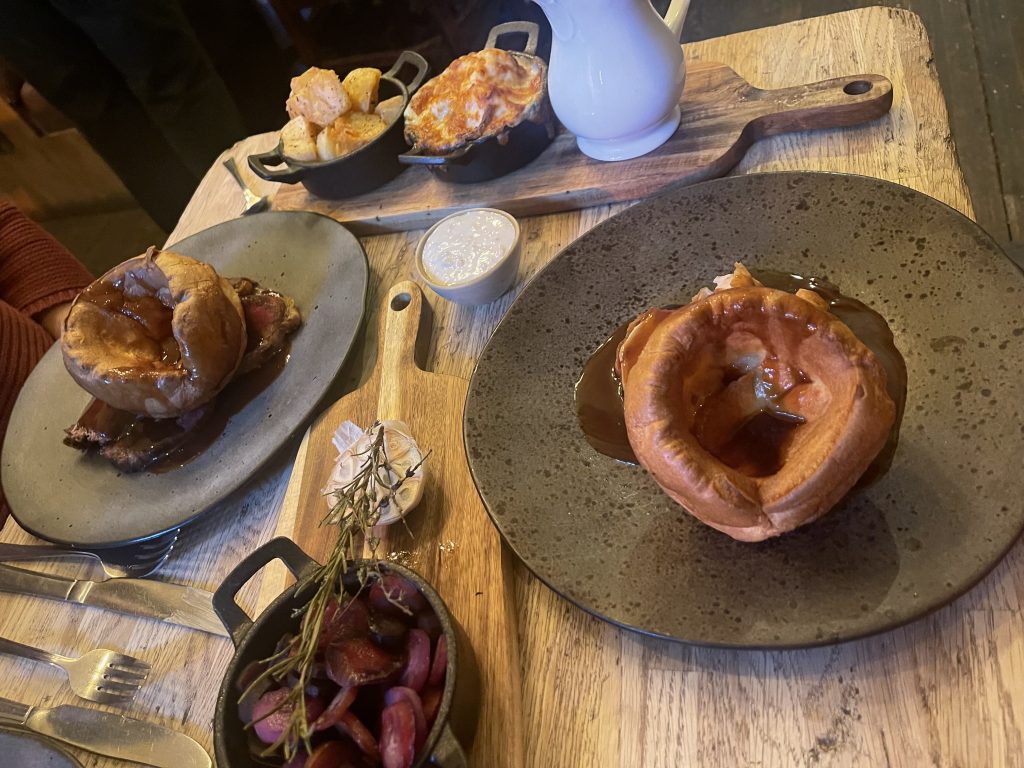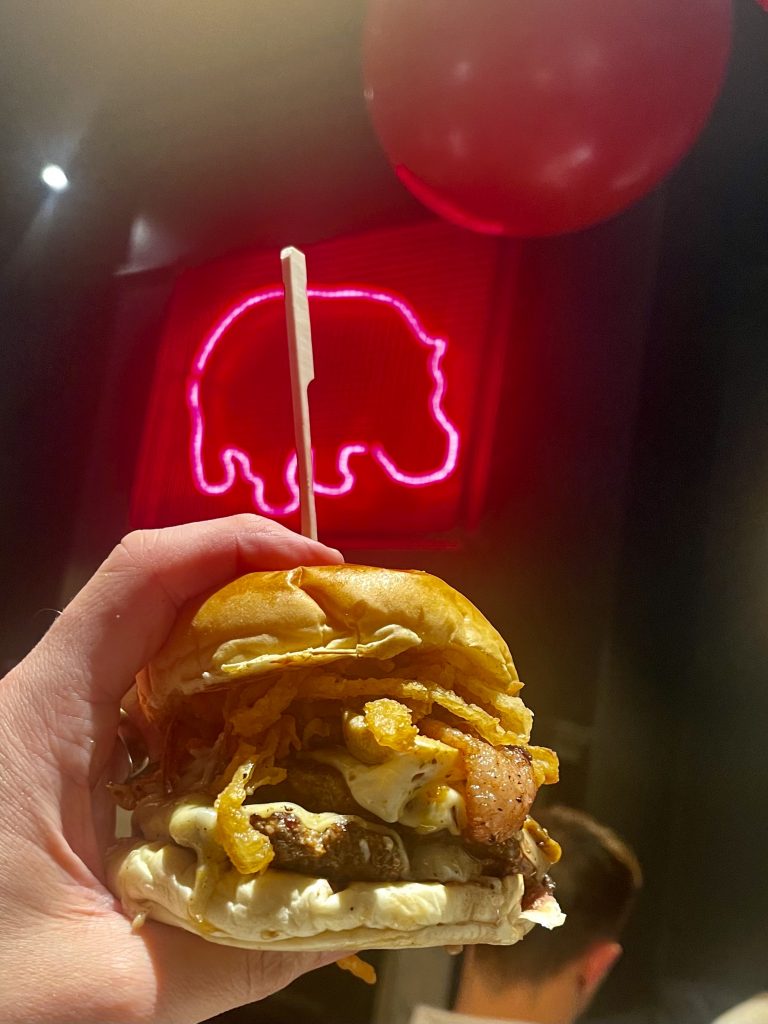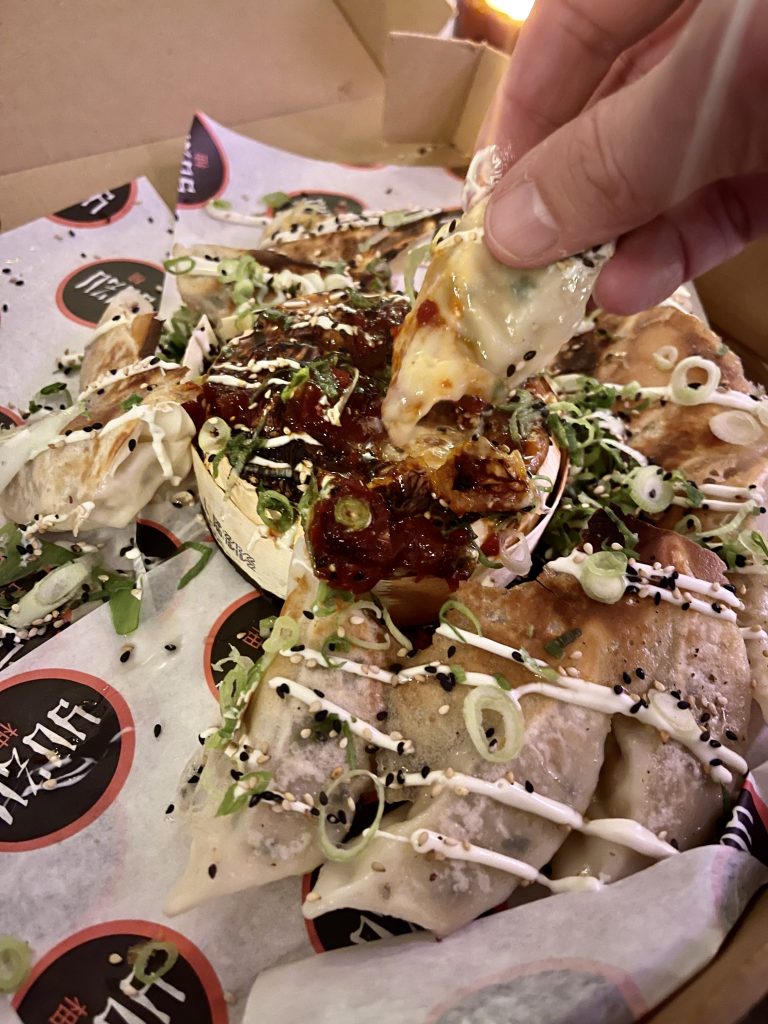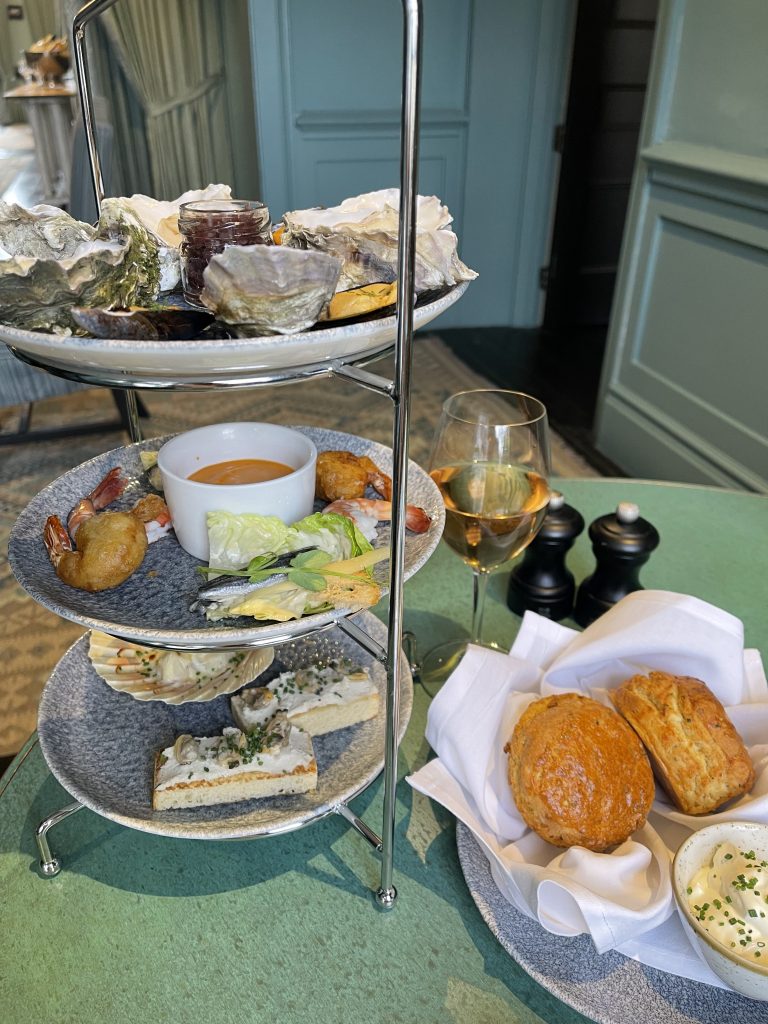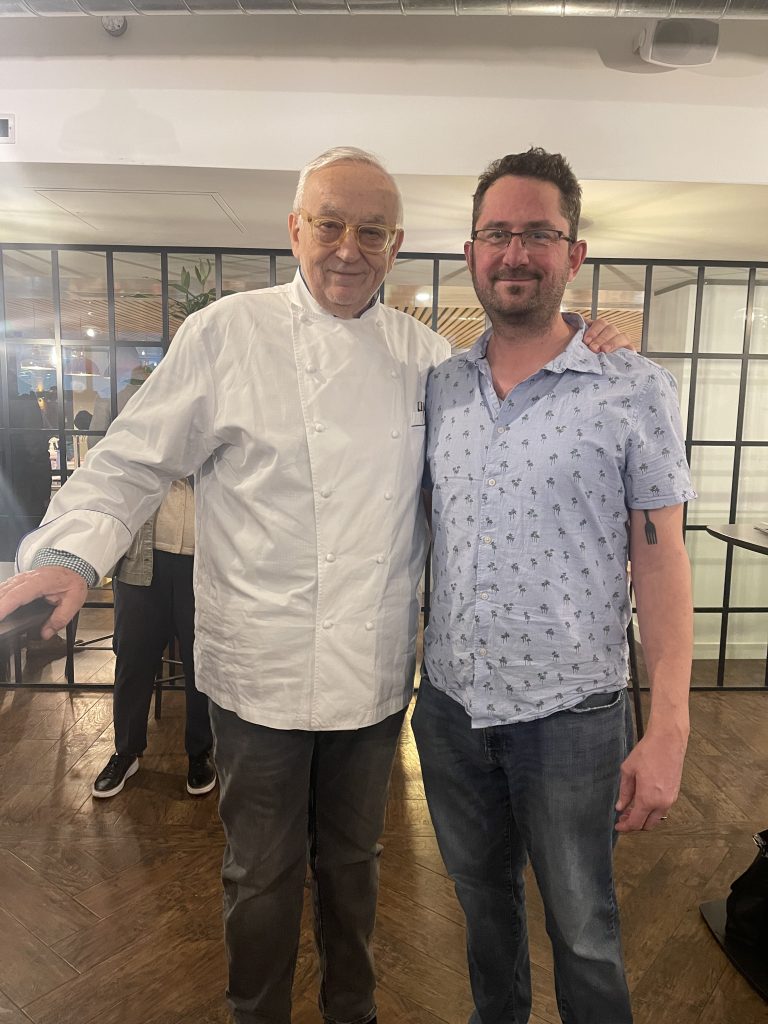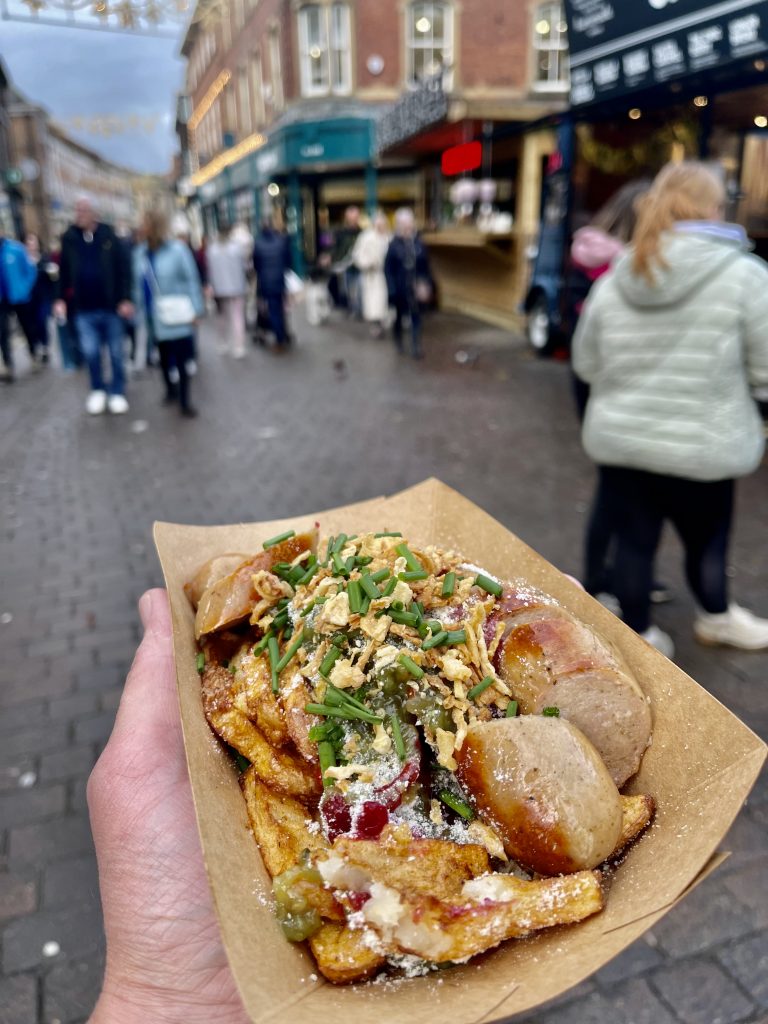 December
What's Christmas without a glass of fizz? Nyetimber were on hand at Castle Howard to make sure we didn't have to find out, bringing their vintage bus bar to Yorkshire for the first time which made for a truly memorable experience. The same evening marked the launch of Alessandro Venturi's new collaboration, a pasta bar within the Angel on the Green with food that matches the high expectations of his many fans. The rest of the month was mercifully more sedate after that somewhat manic November, with an orchestra-accompanied screening of The Snowman at York Minster providing a (somewhat chilly) oasis of peace enjoyed by all.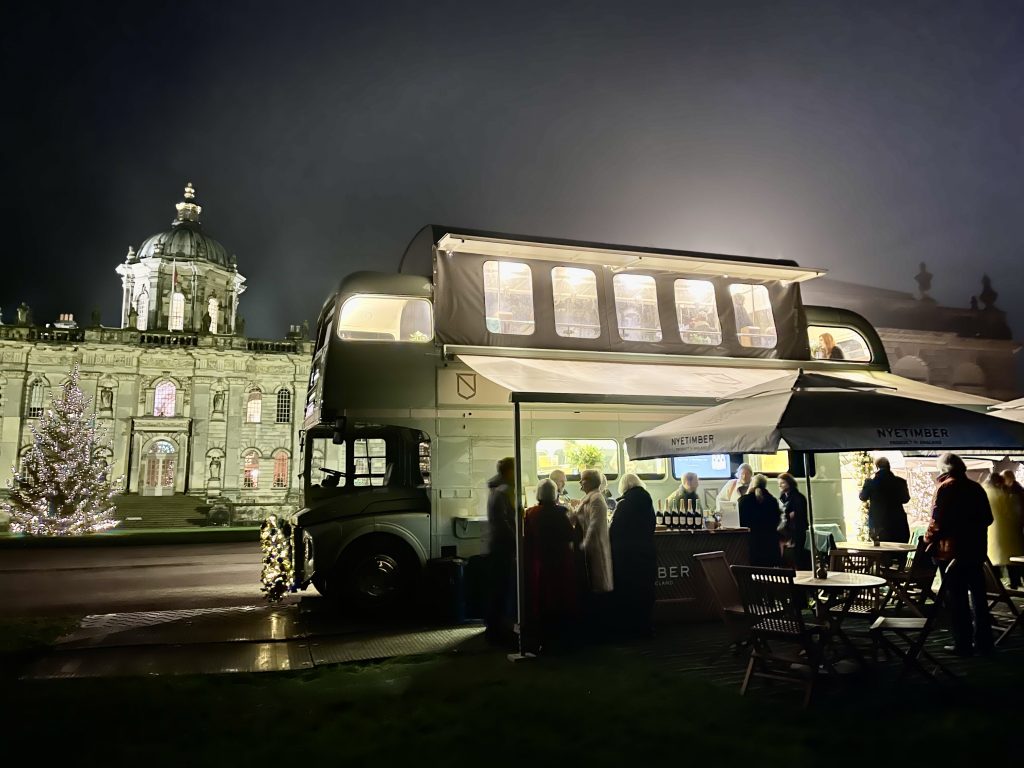 Save for a few bits of street food (top work as always Nana Noodles) that was it for eating out in 2022. The hospitality scene in York seems so far to be weathering the many challenges brought by the last couple of years, with a number of new openings still going ahead and a good number more planned. What impact the present squeeze on disposal income will have when combined with increasing costs remains to be seen. It's been an odd year hasn't it with the opening months still in the grip of Covid, which retains its foothold in our lives still of course, while war in Europe is an ugly reality with many consequences, and the promise to "Build Back Better" apparently all but forgotten. York has its challenges but is still coping relatively well. If you're one of the people who thinks the city is in major decline because of empty units on Coney Street, I'd encourage you to check out the state of a few more town centres. It would be naive to think that we're in any way immune from the market pressures and financial reality we all face but hopefully 2023 will feature some high points; this city certainly has the personality and population to deliver them in the face of almost any challenge.