Being about 40 minutes or so from York, Helmsley is a deservedly popular local town that is the focal point for many day trips from our city. Its combination of scenery, attractions such as its castle and walled garden and nice places to eat and drink make it an obvious choice. Amongst those places to eat and drink is The Feversham Arms Helmsley, which can be found just tucked around the corner from the main market square, just beyond an attractive church. I've been lucky enough to be invited a few times over the last couple of years while Adam Jackson was in charge of the kitchen but times have moved on, as has Adam to Grays Court, and now Jon Appleby has taken the reins in the kitchen.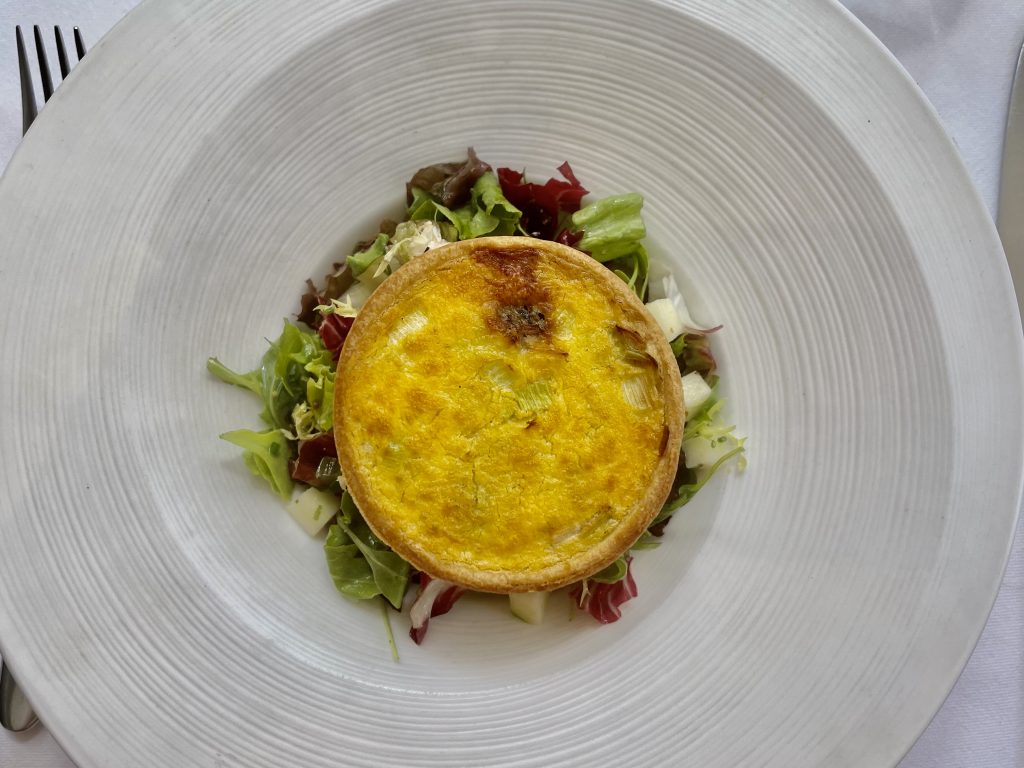 Jon comes with a strong pedigree having been previously at the well-regarded Blue Lion at East Witton as well Rockliffe Hall. His emphasis at The Feversham Arms Helmsley is, perhaps unsurprisingly, on local sourcing and sustainability with it being important to him to make partnerships locally for the benefit of both producers and his restaurant. Arriving into the restaurant triggers a relaxed feeling of familiarity after our previous visits with the large glass feature in the roof that, in spirit, joins the room attractively to adjacent the swimming pool and terrace. The day that we attended was gloriously sunny and really let the space show itself off in the best possible light, literally and figuratively. With it being a lunch time, we weren't able to get into the broader evening menu, rather choosing from a lunch menu of sensible ambition that mixed small plates which would function as starters or snacks along with larger mains and some open sandwiches for good measure.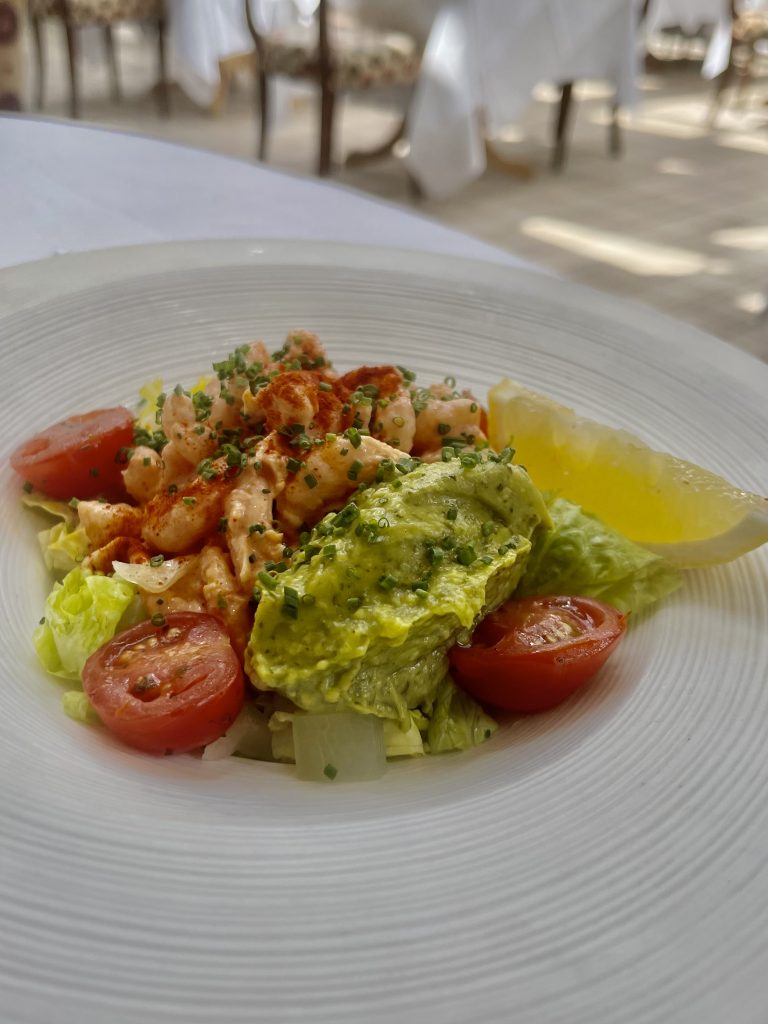 With little else to do that day and a characteristic desire to try as much of the menu as possible, we selected a pair of small plates to function as starters as well as a pair of mains and a smaller dish for Little Fork to occupy herself with. A prawn cocktail is always a easy thing to throw out of balance and can easily show up a disinterested chef but everything I wanted from this one was present and correct; crisp lettuce underlining fresh prawns with a punchy Marie Rose sauce to bring it all together and a generous pop of avocado for a point of difference. A blue cheese and leek tartlet was the other starter/small plate to get the nod and arrived on a bed of salad made memorable by a fine apple dice that added texture, taste and interest. The tart itself was neatly constructed and had enough of the promised ingredients to give a nice salty blue cheese hit, relieved by that refreshing salad.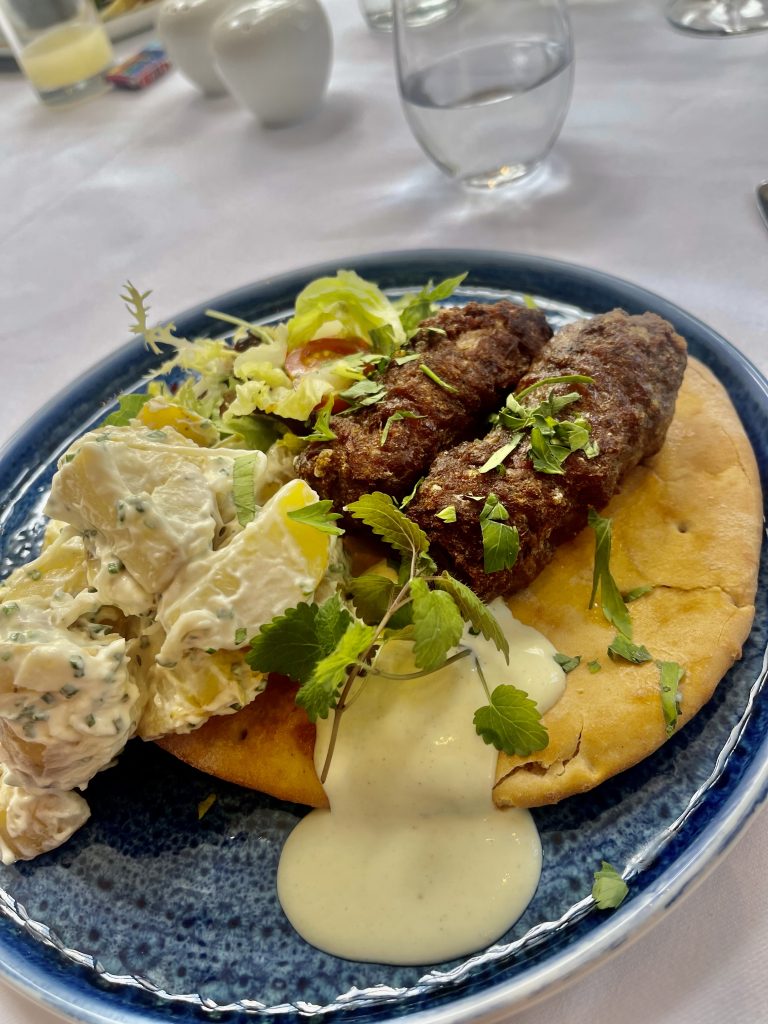 Beef formed the foundation of both main dishes, with steak and koftas both drawing the eye away from the temptations of moules frites or a crayfish & chorizo risotto while Little Fork happily worked over her fish and chips which were stretched across both of our courses. The steak was cooked, seasoned and rested well before being paired with equally well executed fries, drenched in herby butter and augmented with a handful of salad. Ordering steak in restaurants for whom it isn't a specialty makes me nervous for fear of comparing the product to my own strong efforts when I put my mind to it, but this stacked up just marvellously. Next, the koftas landed on the other side of the table supported by a flatbread and a potato salad as well as another hit of salad to relieve the pleasingly heavily seasoned and spiced beef. A drizzle of yoghurt and some fresh herbs also lightened the plate and allowed the beef to find its voice without overwhelming anything of its companions.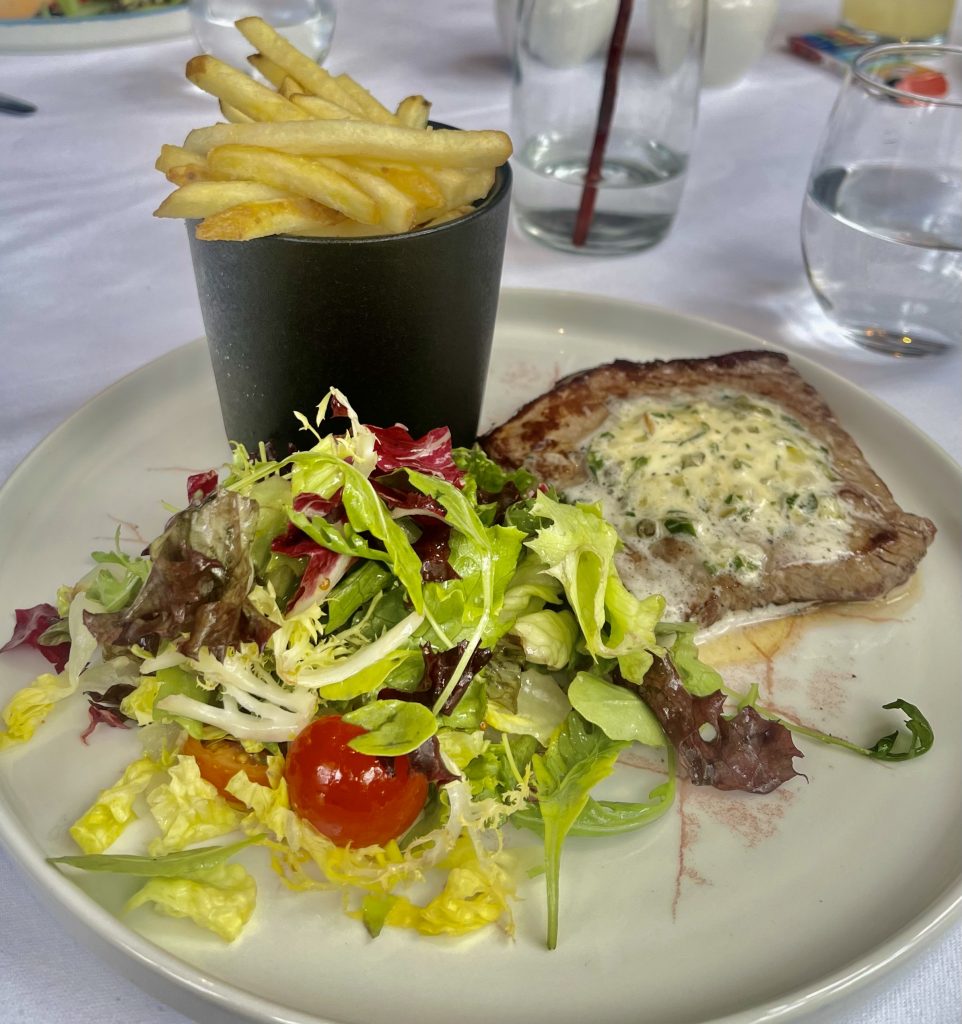 The Feversham is always a nice spot to visit which pulls off that neat trick of relaxing you purely by virtue of turning up. This lunch menu strikes a nice balance, with hearty dishes that are refined enough to suit the environment but don't get too deep into fine dining style touches, which look to be notably more prominent on the evening a la carte menu. The lunch menu is also notably fair value I thought, with the steak frites in particular looking like a great way to spend a sunny lunch time with a glass of wine for about £20. With Bantam opening recently around the corner and The Star at Harome set to make its return from its terribly unfortunate fire, it's fair to say that there are many good reasons to come to this corner of the county to eat and it's nice to see The Feversham playing its part in that.
(Ad – PR visit)