One of the privileges of running this site is to meet people at the beginning of their journey in the hospitality industry and see them grow to realise their potential. Over the years I've lost count of the number of well intentioned people opening concepts that are too ambitious, subtly flawed to remove viability or just simply a bit indeterminate and unexciting. Sometimes though I come across someone with just the right amount of vision and just the right appetite for the stage they're at in their journey, which made the prospect of a meal at the permanent Fish & Forest site on Micklegate particularly appealing.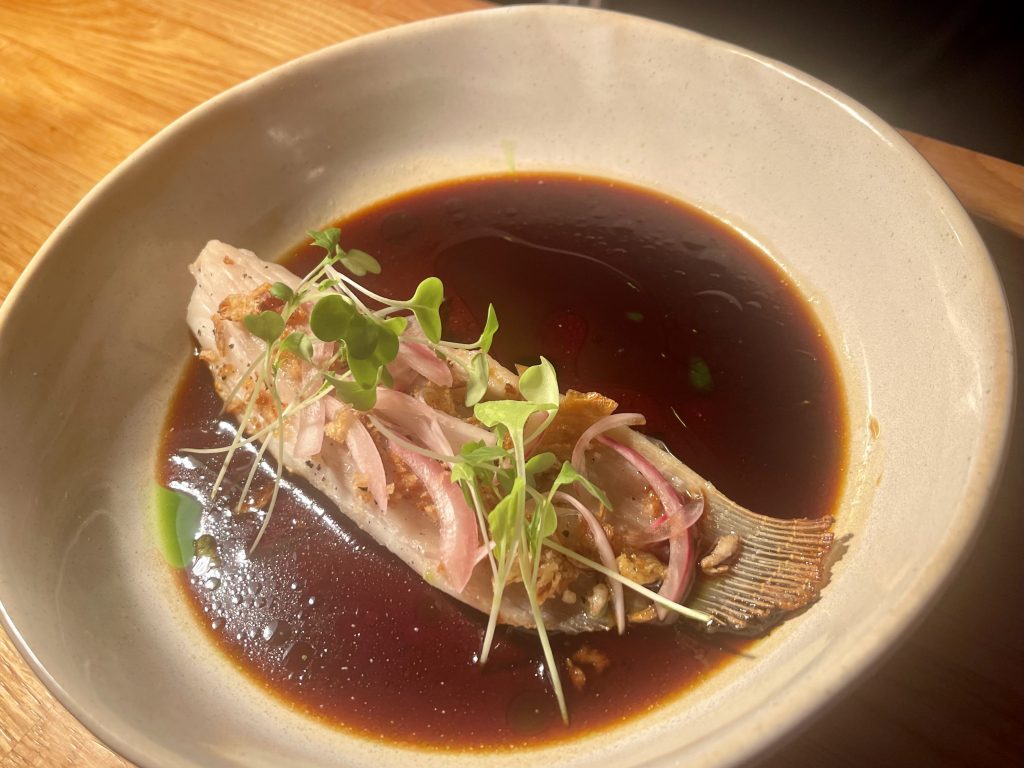 Fish & Forest came to my attention when owner Stephen Andrews opened in Spark back in 2019, doing a great job of working around the inherent limitations of working from the confines of a shipping container. The sort of restaurant style dishes that Stephen clearly wanted to deliver would always be a tough one in that environment but it was a great way to test the concept and build a reputation, exactly as a stint in Spark should, and so he started looking to the future. In the shorter term this manifested itself in a stint occupying the kitchen at The Gillygate during which the offering could be refined to better suit a restaurant environment before moving to the permanent Fish & Forest site on Micklegate in April 2020, a rather bold move given the prevailing sense of doom at that time!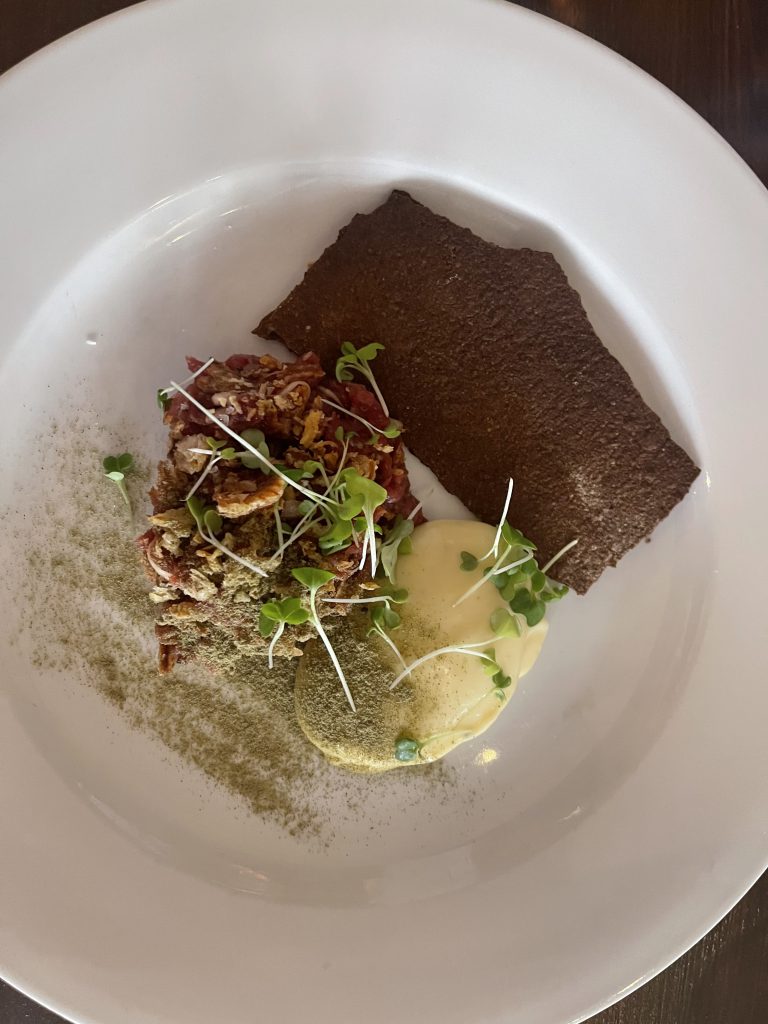 Risk can bring reward though and that very much seems the case here as Fish & Forest has steadily worked its way up people's lists of preferred restaurants and has even been featured in the Michelin guide this early in its life. This permanent home on Micklegate is a little understated with a glass frontage that, from memory, was previously an Army recruitment office. On display is a sample menu to give one an idea of what to expect, with the menu potentially changing daily to reflect what produce is available. On entering there was a friendly buzz and the server who met us immediately struck the positive, upbeat tone that was maintained all evening.
With the menu changing on almost a daily basis, the team here have made the sensible decision to dispense with the annoyance of printing menus, instead relying on a large blackboard that the server brings to your table to talk you through. A set up like this relies on the server both knowing their stuff and being confident enough to engage with the whole table, something at which they proved adept while we were taken through our options. As an aside, I quite enjoyed having to make a decision on the spot given my usual tendency to read through menus in advance as much as possible. We settled in with some fresh bread and butter topped with a seaweed powder to wait for our first courses.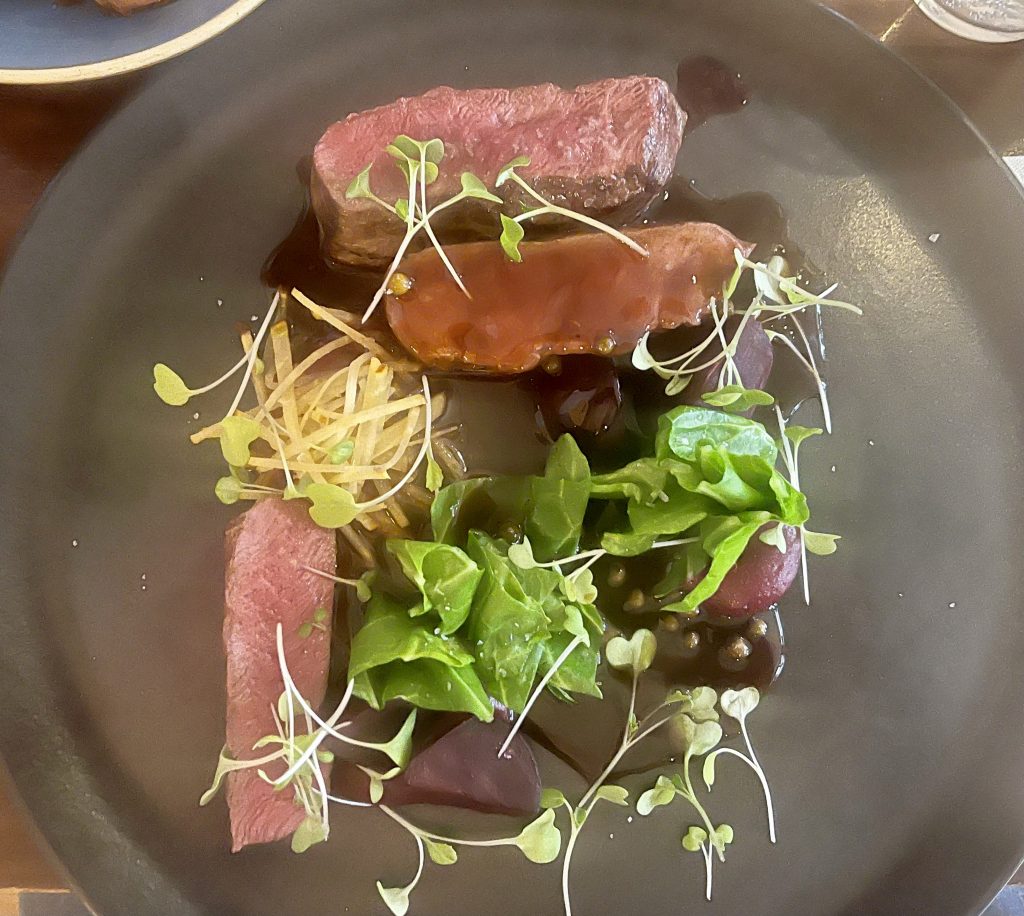 I can never resist a tartare so the venison on offer here was always going to end up coming to the table, with skate wing getting the nod to partner it over other options of onion tartlette or scallops. Tartare is heavily reliant on the use of texture to break up the meat with that task being taken on in this case by a slightly bitter shard that broke up to provide some crunch. Some more seaweed powder seasoned the dish well and taste, texture and presentation all hit the mark. The skate wing meat peeled easily from the bones and was a delight to soak into the well balanced Teriyaki style sauce, with a few springs of lightly pickled onion to counter the sweet touch of the sauce; a confident and beautifully put together pair of dishes to start.
Sole and venison were the focal points of our mains, which we augmented with a side of roasted cauliflower to make sure there was absolutely no chance of going hungry. Generous amounts of venison were soon on the table with a green peppercorn-studded, glossy sauce for a bold, but not overwhelming, hit of spice, balanced by a light slaw and fresh leaves with beetroot also coming to the fore. The sole needed its bones removing at the table, producing a perfect fish skeleton reminiscent of the sort of things seen fed to cats in cartoons and leaving the rest of the dish perfectly bone-free and ready to get stuck into along with a zingy Romesco sauce (made without almonds it was noted). With a crumb for crunch and an oil to break up the colour of the sauce as well as a few more bits of that lightly pickled onion, this was another well developed combination of presentation and flavour, all the more impressive with such a frequently changing menu. We finished off with chocolate, strawberry and ice cream dessert that was served as a sensibly restrained portion and was just the right note on which to finish.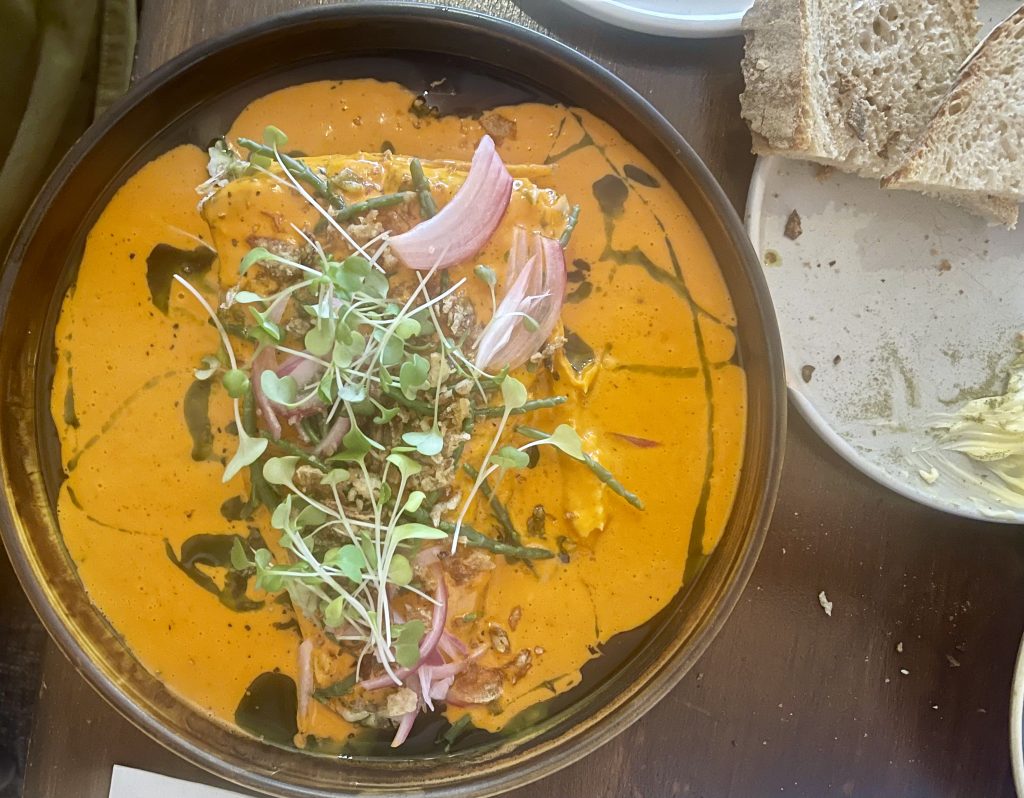 It's been such a pleasure watching the journey as Fish & Forest has taken sensible steps at appropriate intervals before making the big leap to permanent premises in the midst of a global pandemic. To find the offering so well resolved and with such a strong link evident between kitchen and front of house at this stage is an extremely impressive achievement that speaks volumes about everyone involved and is a great asset to the York food scene.