Sometimes, though admittedly rarely, I really don't know what to expect when I get invited to a new place to eat. My finger is generally firmly on York's pulse when it comes to new openings but every so often something will sidestep into view that I'm not entirely sure what to make of. In this case, Forage York has opened its doors on Little Stonegate with a surprisingly well resolved offering after this site has been through a few operators in its post-retail life. Since a long existence as a retail unit came to an end in 2016, this site has been occupied by an undistinguished chain restaurant, whose name now escapes me, before being reborn through a few collaborations before Forage York has moved in to really make the space its own.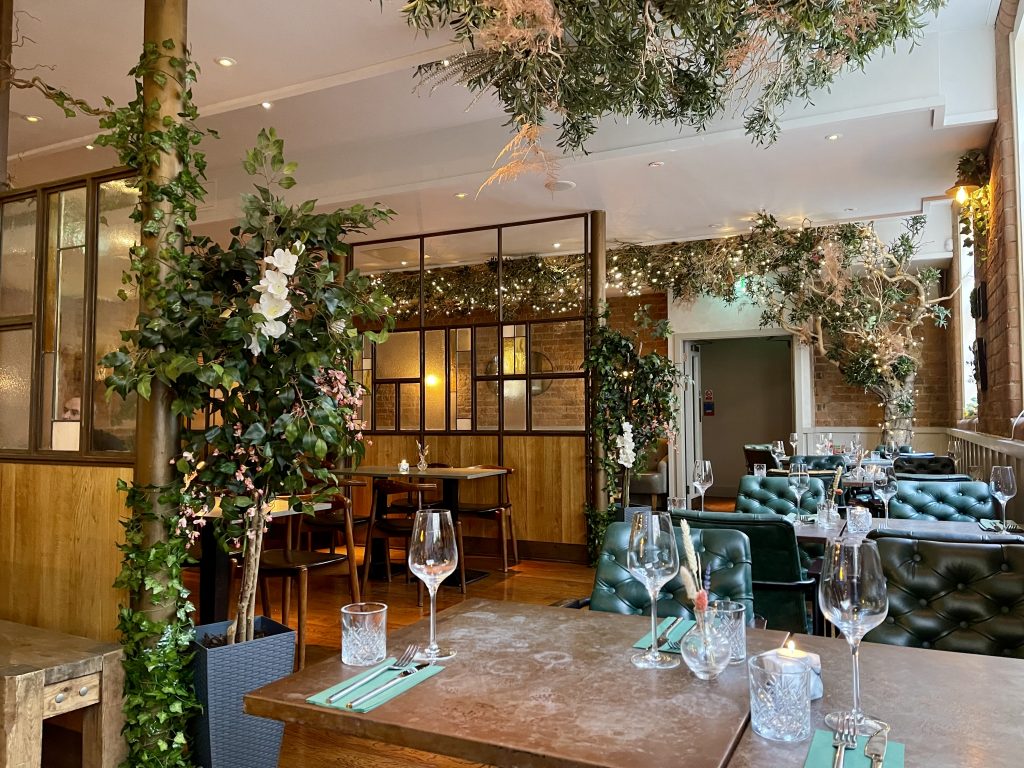 Forage York is part of the Yorkshire Bartender Group, which offers bar services for events, as well as the Yorkshire Explorer distillery which makes spirits using Yorkshire produce. Unsurprisingly this broader expertise can be felt at Forage through the presence of what must be one of the most original cocktail menus in York. With that side of the business clearly increasingly well established, the emphasis at Forage seems to have shifted a bit, taking the food service side of things in house rather than using a partner to run the kitchen, as Kieran Duffy takes charge of the food side of things. With stints at Roots and Le Cochon Aveugle under his belt and a menu with some intriguing options, I was very keen to pop by and see for myself how things were going.
True to its name, the interior of the restaurant and bar area are splashed with foliage amongst smartly laid tables which are just distressed enough to have character without looking tatty. Our friendly server had us seated with no fuss and suitably furnished with a pint from Brew York and a refreshing mocktail as we paid lip service to making it appear we'd not chosen from the online menu hours earlier. The menu hits a number of notes that speak of a variety of quite diverse influences, from which we opted to begin with pigeon and mackerel. The mackerel had been cured with soy and paired with pickled fennel as well as a tease of dill, all of which played nicely and worked in to a very pleasant dish. While fennel is something we really don't see enough of on menus, pigeon is an even rarer treat which I wasn't going to miss when offered alongside a duck fat rosti and served with a "devilled sauce". This was all rather reminiscent of devilled kidneys but with a pleasantly game-y twist and a parmesan crisp to throw more seasoning into the mix along with the pleasant heat of the sauce, a definite winner.
With starters successfully squared away, it was quickly onto rather contrasting mains of stone bass and fried chicken, which we were alerted would use thigh meat rather than breast. I do wonder if that would actually put anyone off given how much more flavour is in thigh but it was clearly suggestive that the server knew the menu well too. Stone bass was paired with some good punches of allium courtesy roscoff onion and onion puree with wild garlic splitting a fish sauce for good measure too. All this came together very nicely indeed and didn't overwhelm the plate, or the fish for that matter, and was a real highlight of the evening. Fried chicken was a little more eccentrically paired with not just a garlic aioli but also a tub of caviar, a first for me and arguably unnecessary but it certainly didn't detract from the well executed fried chicken (thigh) or the aioli. To add a bit of light relief to that chicken dish, we also grabbed some baby leeks that had a nice acridity of char across them and a truffle emulsion for a bit (more) luxury.
Generally this would be the point in a meal at which my appetite would give up but, sufficiently intrigued, a black sesame financier caught my eye and turned out to be a well judged portion size that rounded things out nicely with a generous amount of rhubarb involved too.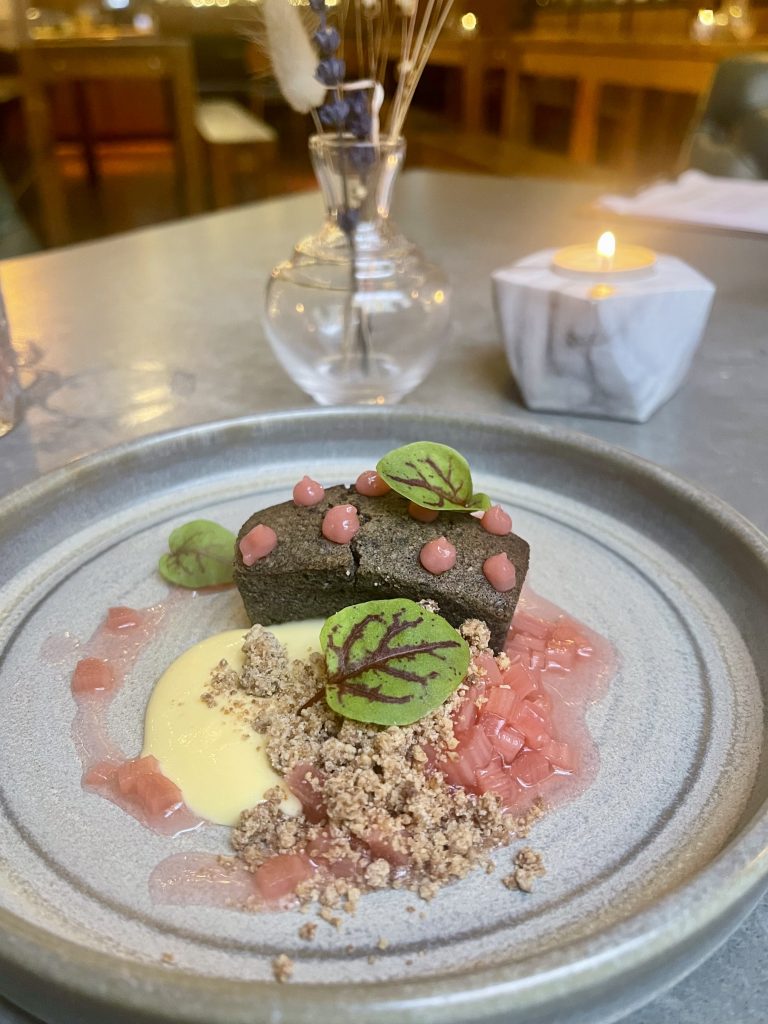 I may not have had my ear to the ground as effectively as usual for this one but one visit was enough to really get a sense that Forage is already a well resolved concept that has a good idea of who its customers are and what its product is. It's early days here but this selection of refined dishes that aren't afraid to have fun and aren't surrounded by over-bearing trappings of fine dining really makes its mark. It's going to be fun watching them develop after this assured start. Oh and don't forget to look for the hidden room when you visit…
(ad – pr visit)