York is a relatively centralised city, with only a few notable areas within the outer ring road featuring their own concentrations of shopping or leisure facilities. Bishy Rue obviously has carved out its own little niche and Acomb is on the up but otherwise shops, pubs and places to eat are scattered somewhat randomly around the periphery of the city. As gentrification pushes prices and rents up to force people farther from the centre of the city it'll be no surprise to see more clusters pop up and already businesses are starting to do the sensible thing and recognise that there's more to life than that which can be found within the city walls, so are looking a touch further afield. Step forward then Sloppy's Bar & Kitchen who, having established their reputation through a period in Spark and in several pub kitchens, have made the jump out to Woodthorpe and taken the plunge with their own permanent venue.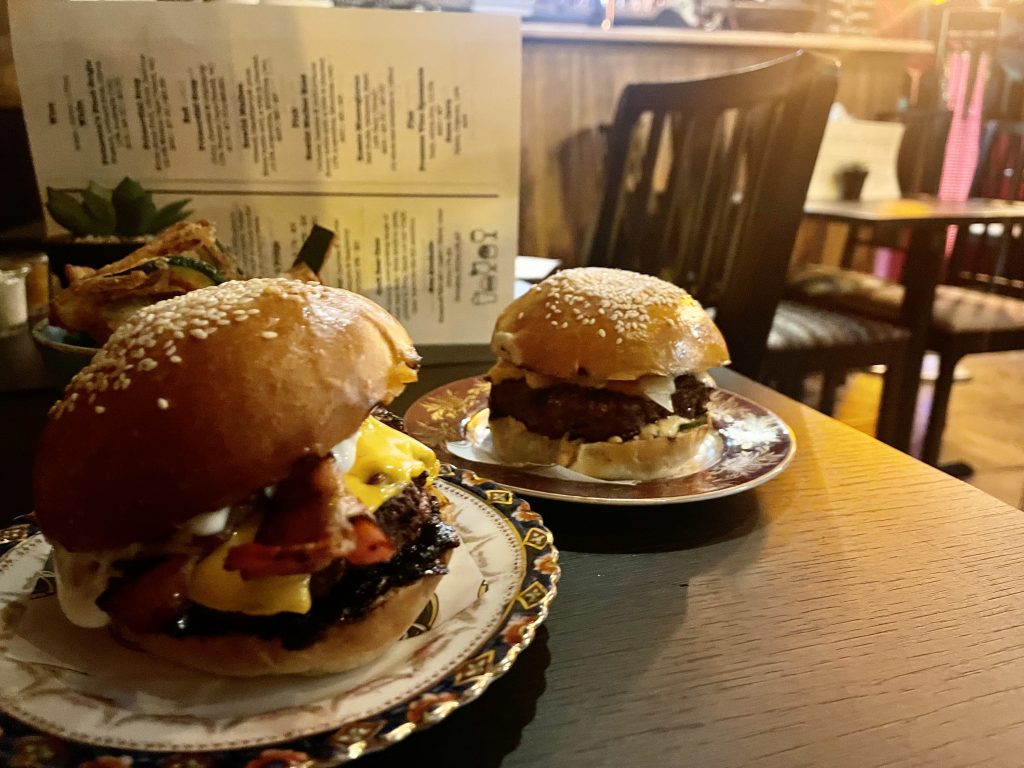 Sloppy's will be well familiar to most of you who appreciate a decent burger. I'd imagine most of you have popped by one of their venues or ordered at some point. This new venue in Woodthorpe delivers more of the same as well as adding a few new tricks to the repertoire. Sloppy's Bar and Kitchen is to be found next door to the highly regarded restaurant Buongiorno and the Quaker Wood pub as well as a small supermarket and has easy parking. The parking actually makes it an easier place to visit from our Fulford base than many places in York and also is handy for Acomb Wood if you fancy a stroll to work up an appetite. The frontage and branding isn't garish but is eye catching enough to draw in passers by, most importantly it all feels like Sloppy's is quite at home here with the furnishings being comfortable and breeding the sort of informality one desires from a meal that's bound to involve a number of napkins!
Dropping the word "Burgers" from the title gives a hint about the intent for the menu here and, while there're plenty of old favourites on the menu, there's a lot more than burgers available with a bunch of small plates and loaded fries also on offer. We opted for a burger each as well as a selection of the new small plates and a burger & fries from the children's menu which won the child's vote over mac cheese. There're plenty of cocktails, craft beers and a well thought out wine list on offer too and we were soon happily watching Little Fork doodle away while enjoying the short wait for our food. The burgers are just as strong as you remember and the Trufflepuff, my favourite, still mines a good seam of truffle that it tempers with bacon and a smokey onion chutney while the OG is still a really well executed straight-down-the-line cheeseburger. Of the small plates we went for courgette fries, halloumi fries, crispy beef, fried cauliflower, onion rings and a Caesar salad. Courgette fries and onion rings both utilised differing batters, with the onion rings having more of a snap than the courgette though both satisfying as were halloumi, which are always more filling than they look. The crispy beef and cauliflower were generously spiced and all the more satisfying for it, perfect to accompany a cold beer while grazing with a friend.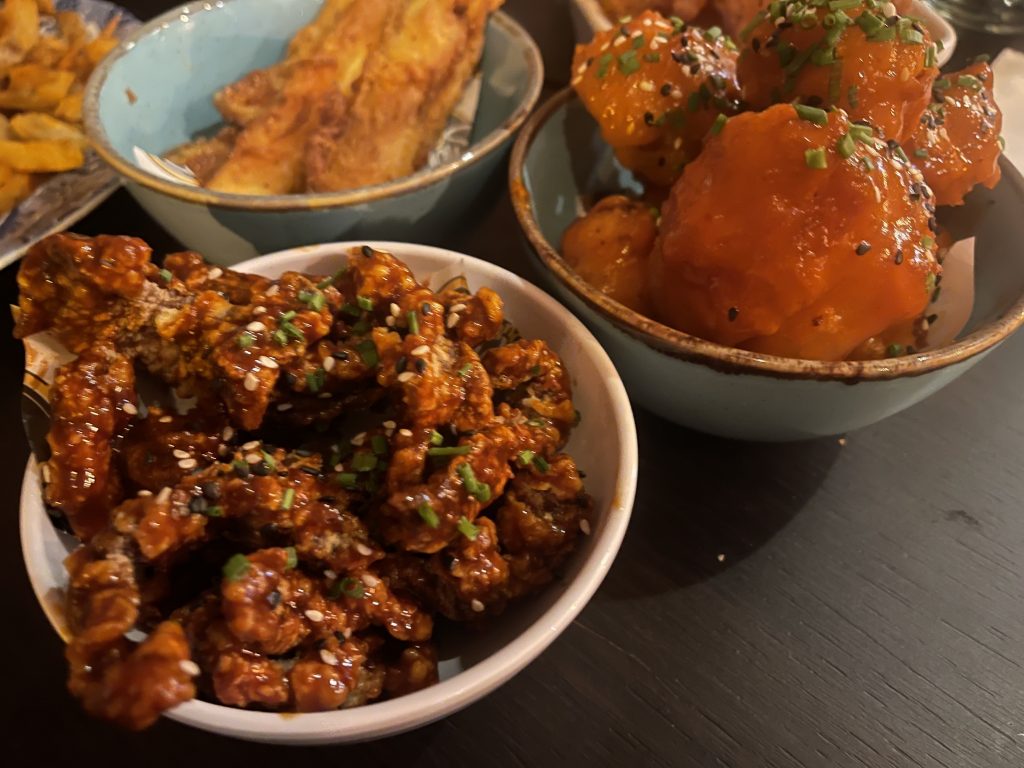 It's been a pleasure watching Sloppy's grow into, and out of, several venues, and seeing them open their own permanent premises is just reward for the hard work that Leon, Molly and the gang have put in. I have every expectation that they will prove there is demand for decent food outside of the centre of the city and that the people of Woodthorpe will become extremely familiar with this location, as will the rest of us who are happy to roam across the city for a good feed.
(Disclaimer – PR meal)