Some buildings seem unduly troublesome for businesses to inhabit and seem to run through tenants at an alarming pace. This is a trend particularly notable on Petergate with Fat Hippo about to take over from Jimmy's Bar which wasn't a particularly long-standing tenant after taking over from Cafe Rouge, and The Tea Palace shutting up shop after taking over from Mr P's Curious Tavern which took its leave around Spring 2020. 75 Low Petergate was home to Strada in the depths of my memory, closing in 2018, before working through various tenants including The Old House and even recently featuring a shuffleboard table for a short period. Now though it's home to Pho Vietnamese York who take up residence in our city for the first time so I've paid a couple of visits to check out its prospects for lasting longer in this building than its predecessors.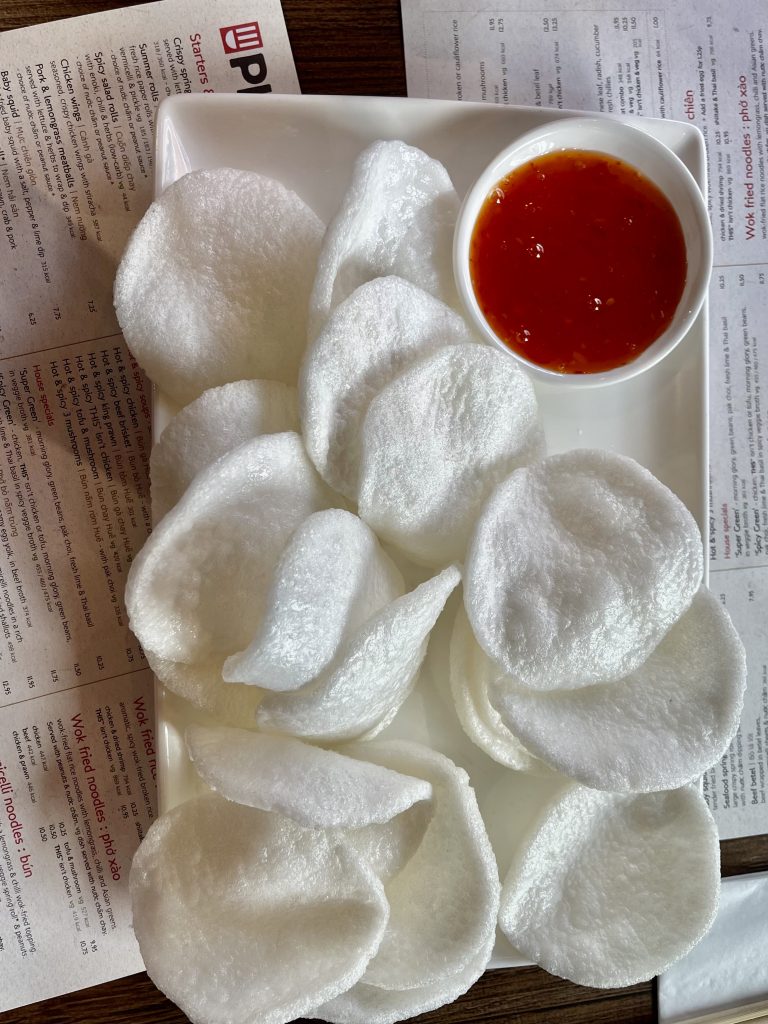 Pho is a group of around 30 restaurants who specialise, predictably enough, in Pho – a Vietnamese dish that brings together noodles and a choice of ingredients in a spiced broth for the recipient to slurp away at. The menu at Pho Vietnamese York obviously doesn't stop there though and has a good range of noodles, rice and curry dishes too. On arriving, it's evident that a lot of work has gone into making this slightly awkwardly laid-out building into a more usable prospect with several dining areas and flights of stairs to catch out the servers as well as an outdoor space. The Friday lunchtime on which we attended had a nice buzz going on and we were happily seated in the window for optimal people watching, also saying hi to several groups of friends who were also evidently checking out this new spot. The interior is fairly minimalist but after having a good look around the building it was obvious that any rough edges left by the previous occupants had been smoothed and the refurbishment comprehensive.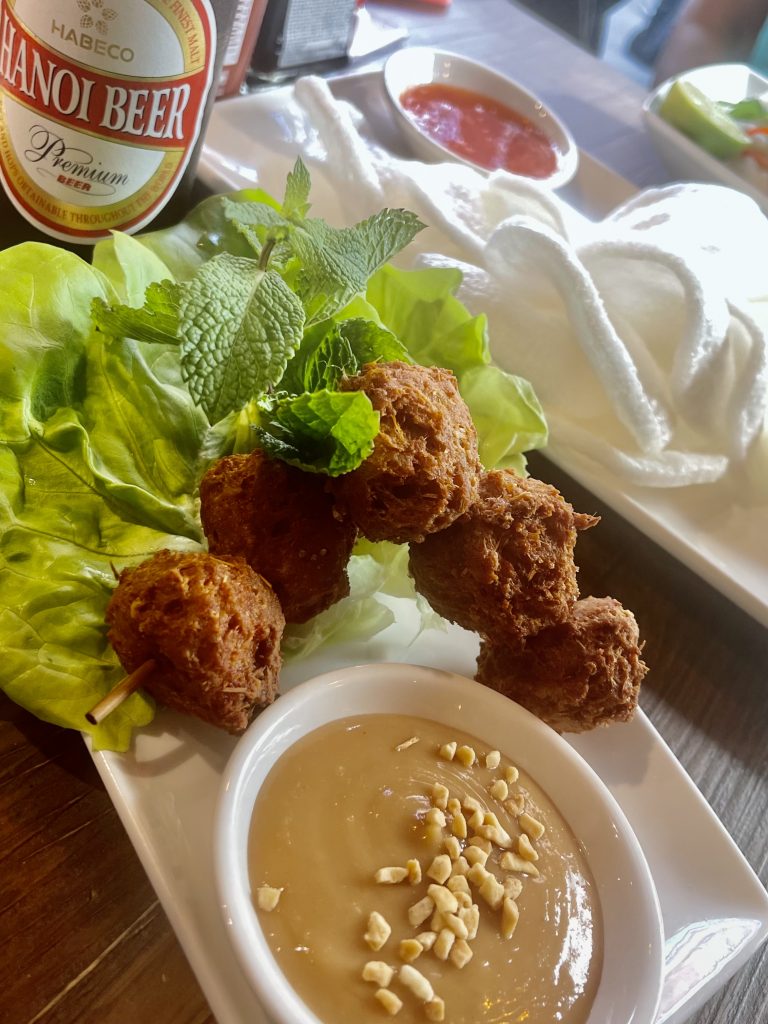 After attending the soft opening a few weeks ago I had a good idea of what the menu looked like so ordering was out of the way swiftly and we were dipping prawn crackers in sweet chilli sauce while enjoying a cold beer before we knew it. While the menu is structured to include starters, I prefer to have everything arrive as it comes for greatest grazing flexibility with this style of meal with meatballs and squid being chosen to augment crab noodle soup and classic chicken curry. Pork meatballs with a big kick of lemongrass were a pleasure to dip in peanut sauce and generously portioned and baby squid were well cooked and with a light batter that responded nicely to a good squeeze of lime and a bit of torn coriander.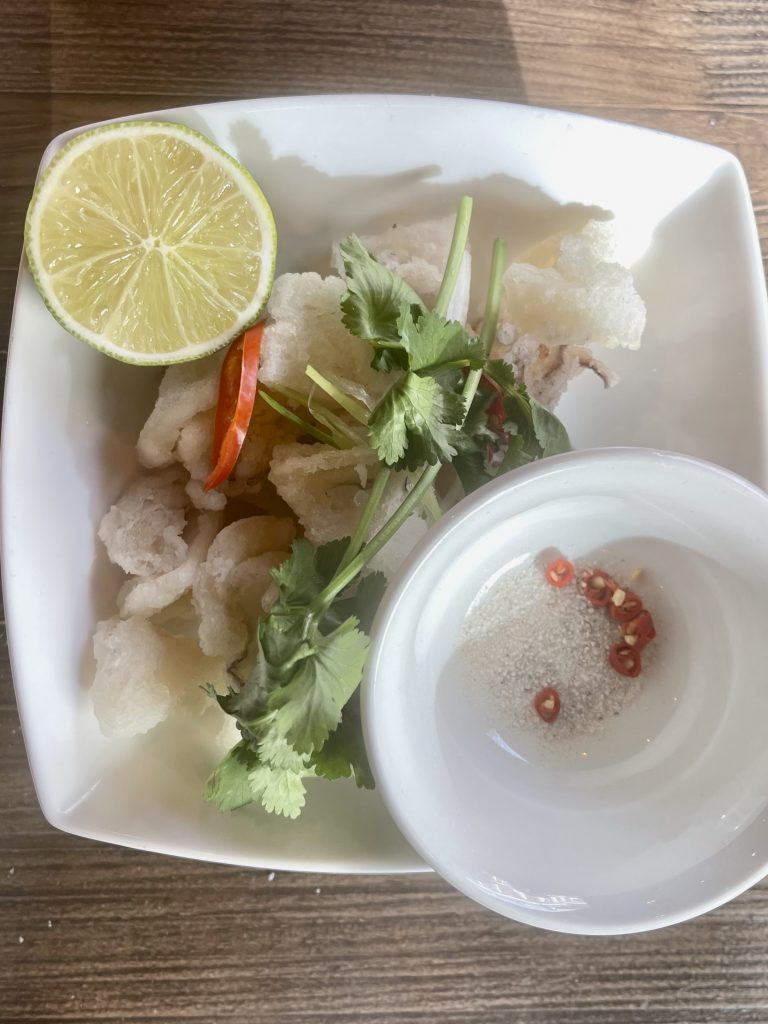 As requested, both the mains arrived while we were merrily picking our way through the starters and looked the part…even arriving with aprons which would temper my unerring ability to immediately drop food on myself. The classic Vietnamese chicken curry packed a well-judged punch of heat that was just enough to catch one's attention without being too challenging for those with less tolerance. It also lived up to its billing as rich and fragrant with plenty of coconut, garlic and lemongrass ensuring this hit all the notes I expected to deliver all the zing and freshness I'd hoped. When I came to the soft opening I'd made sure to try one of the titular Pho so had a good idea of what to expect as I donned my PPE and dived into the crab noodle soup. This one used beef and tofu to bring out the best of crab and tomato broth that was a pleasure to slurp my way through, besmirching that apron in the process to the great relief of my laundry pile. To introduce another variable, each Pho is served with a side plate of herbs that can be used to nudge the broth toward personal preference, amounting to loads of coriander in my own but you can choose from generous amounts of mint, chilli and so on.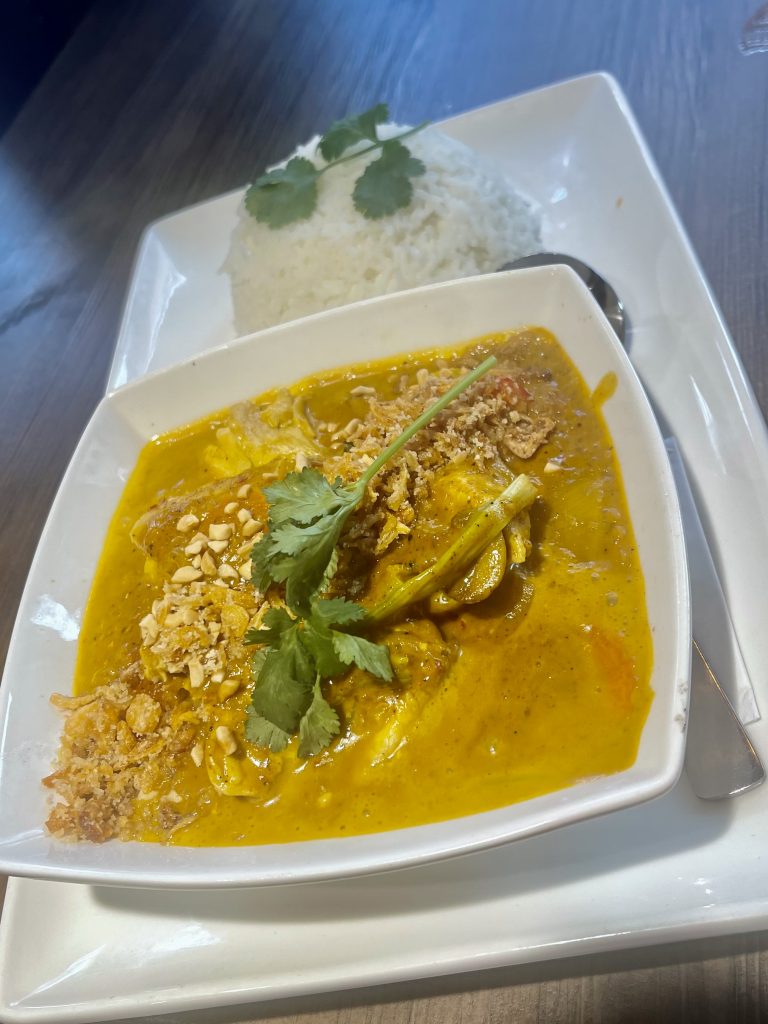 I've really enjoyed both the meals I've had at Pho. It feels to me that it hits a great balance between originality, value, flavour and accessibility that sits really well in the current climate with enough authenticity to encourage repeat visits and costs that allow that. Will that be enough to make Pho Vietnamese York a longer term success in this location? They're certainly doing everything right to give themselves the best possible chance, and the number of food-loving friends I've bumped into there or heard about visiting suggests a good level of engagement. You'll actually find me back there tomorrow!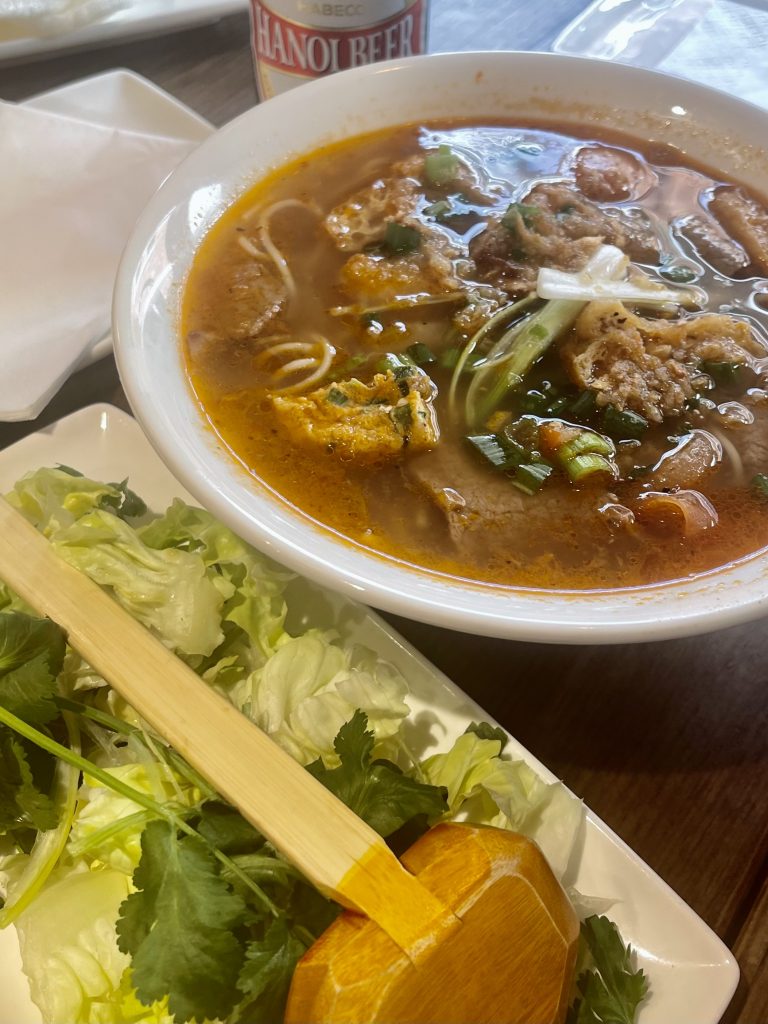 (Disclaimer – meal for PR purposes)