I probably labour the point a little too much that I don't have much of a sweet tooth and would generally direct my appetites toward savoury or cheese dishes than dessert. This makes the concept of an afternoon tea something of very little interest to me in general. I can (and have) accept invitations and appreciate it's something that the target audience would enjoy but it's really not generally something I would attend of my own volition. Afternoon Sea though, is another story entirely.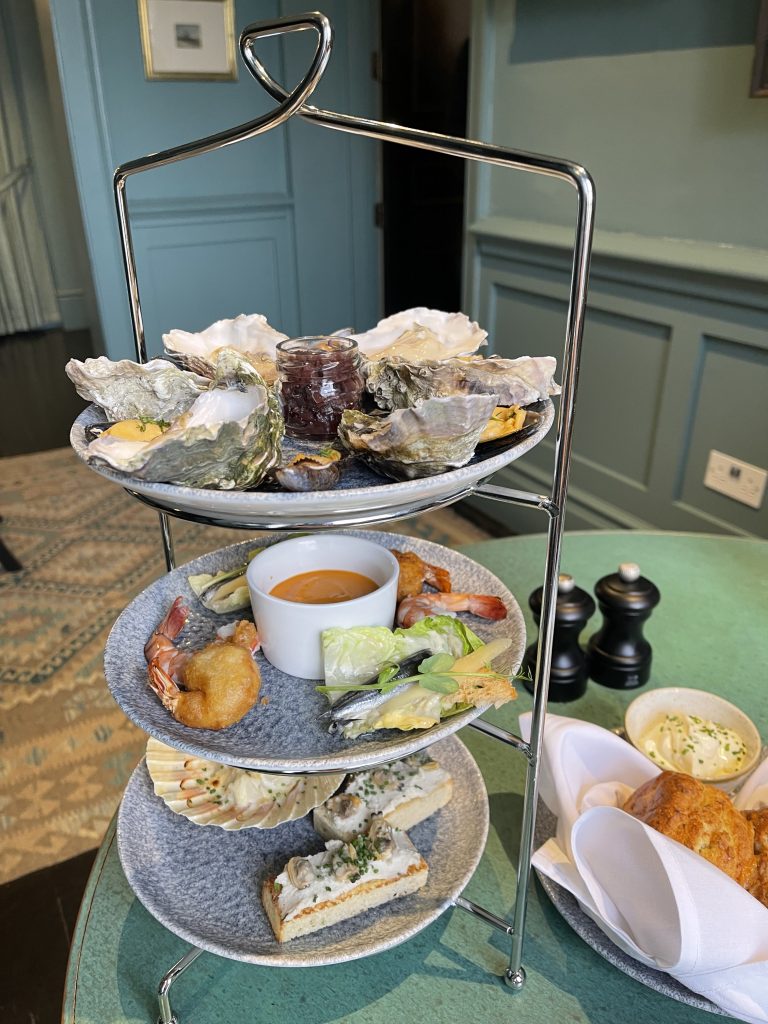 I've come across a few different spins on afternoon tea over the years such as "Gentlemens Afternoon Tea" comprised of pork pies, meats, beer and so on but the idea of an entirely seafood focussed is a new one on me that sounded infinitely more appealing than a few finger sandwiches and cakes. The business behind this ingenious idea is Guesthouse Hotels who last year launched Guesthouse York on Bootham, beautifully restoring the building which had become a little tired under its previous occupant. While they have a full food and drink offering as you would expect of a hotel they're also periodically running events such as this Bottomless Afternoon Sea which sounded like a perfect way to spend a Saturday afternoon for just £35 – though that seems overly generous to me, so I would expect it to creep up for future iterations.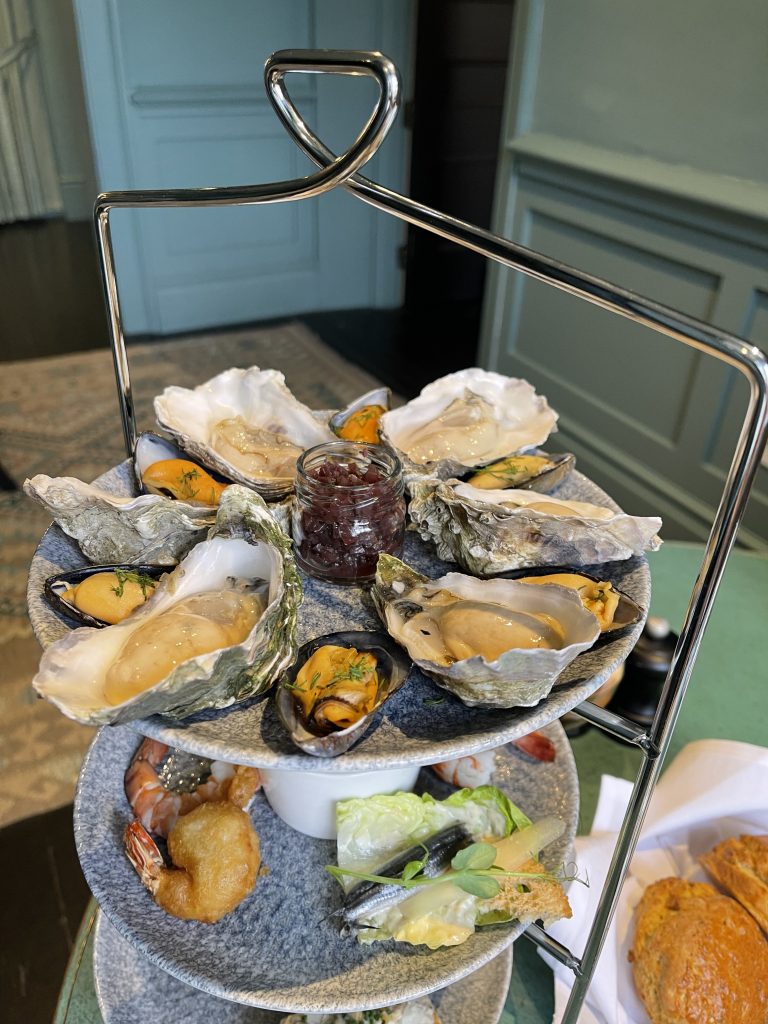 We were quickly stationed at a table with views into the street and our preference for white or rosé as swiftly delivered as it was established before the showstopping Afternoon Sea arrived. Consisting of three tiers of quality seafood and a side plate of scones, this looked every bit the indulgent treat I hoped it would be. We descended the tiers from the top, starting with the oysters that we dressed with shallot and vinegar before finishing off a few mussels, after which moving onto tempura and regular prawns that appreciated being dipped in a roasted red pepper sauce with a decent bite of spice. Anchovy with a sliver of cheese and a crouton for texture was wrapped in lettuce to serve as a salad before we hit the bottom, so to speak. Baked scallops with cheese is seldom a disappointment and a brace of bread fingers topped with mackerel and clam were well rounded and satisfying. The scone element showcased smoked salmon and featured a really good punch of the salty fish, which in a more penny pinching environment would have tasted of austerity rather than indulgence.
Having established my lack of sweet tooth, affection for seafood and curiosity for something new, this was always going to be something of an own goal for Guesthouse York. While plans for later in the day meant we weren't taking full advantage of the 90 minutes of bottomless wine, that really does make this something of a bargain when considered in tandem with the original and luxurious food offering. Judging by the reaction on social media, I'm not the only one that thinks this way too. Make sure you get booked onto the next one asap if you want a place!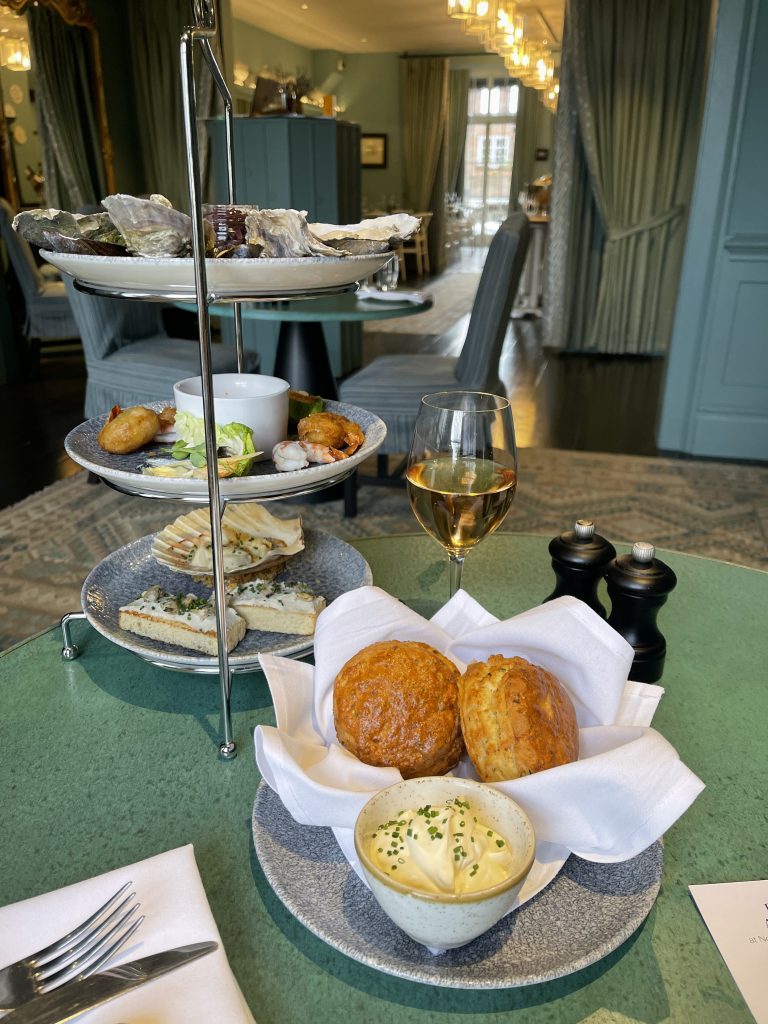 (Disclaimer – PR meal)