For anyone who cares about driving there should always be an appeal to basic, light, low power transport marketed toward fun. The kind of thing that harks back to the original Mini but is increasingly hard to find in these days of driving aids and airbags to cater for every eventuality. Arriving on the market in 2006, the Fiat Panda 100hp ticked all those boxes. Under a thousand kilos, six gears, 100bhp from a snorty 1.4 litre engine. Hell, there's even a sport button!
Hitting the streets with a bunch of equipment as standard (including bluetooth phone connectivity, spanky alloys, flared arches, tinted windows and climate control) for under ten grand got the motoring press quickly gushing over it. Evo in particular didn't take long to brand the Fiat Panda 100hp as "the cheapest way into true Evoness." I was hooked. I was also skint, but I kept hold of that road test for years while carefully waiting for the residuals to slip into my range. A few years ago that finally happened and I found an example close by to test drive. One slightly shocked salesperson later ("but… it's a Panda.") and I was arranging collection and discussing trade-in values.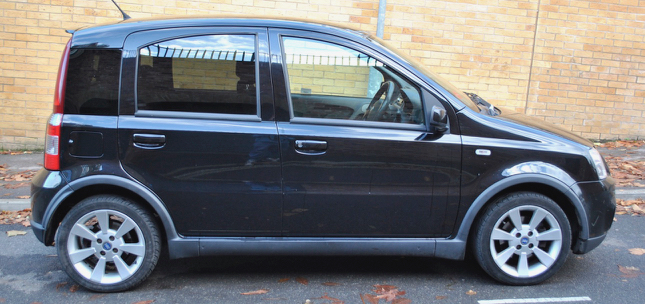 Four and a half grand for a 2007 car with 40,000 miles on the clock wasn't a complete rip-off, and there was a full history so a deal was done and I set about getting to know my new motor. Sport mode engaged and I was on my way, quickly finding out that the quoted 0-60 time of 9.5 seconds feels pessimistic when coupled with lots of road noise and a distinct lack of suspension. My first thoughts were that the handling was as engaging as its reputation suggested, with sharp and accurate steering. It wasn't exactly the most natural motorway cruiser of course, but day-to-day life presented no problems within its diminutive constraints.
As a place to be it was entirely serviceable and it was more robust than one might expect, although bear in mind that those expectations are for a small Fiat. Cheap plastic and shiny fabric let things down, but everything felt sturdy and there were certainly no ergonomic howlers. The faux carbon fibre dash was pretty naff though, and I defy anyone to find an example without a torn gearstick gaiter.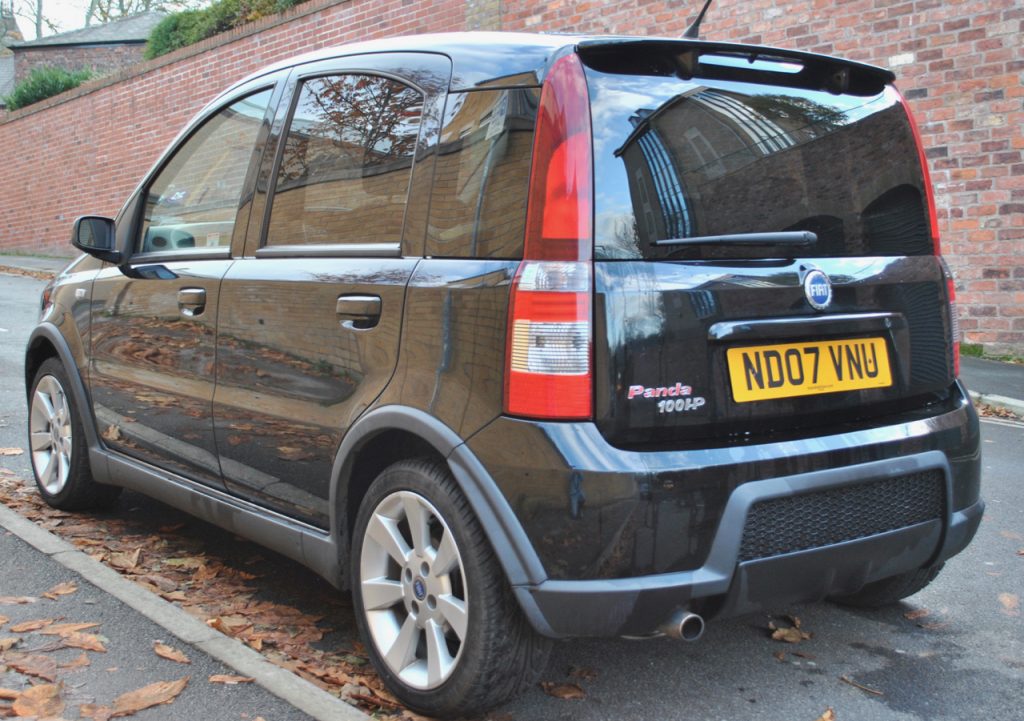 All that standard equipment may have been operated with somewhat basic controls but it all functioned perfectly, comedy bluetooth excepted. Following the instructions to the letter lets the car tell you if it's been successfully paired with your device, but sadly my inability to differentiate between mumbled Italian phrase one and mumbled Italian phrase two rendered the system useless to me.
So far, so as expected. Quick enough, pleasingly lacking in inertia, not horrible to sit in and not shedding any bits. It was perfect for nipping through traffic, and funky looking without being too ostentatious. I could have done without the blacked out windows after it was dubbed 'a bit sinister' by colleagues though.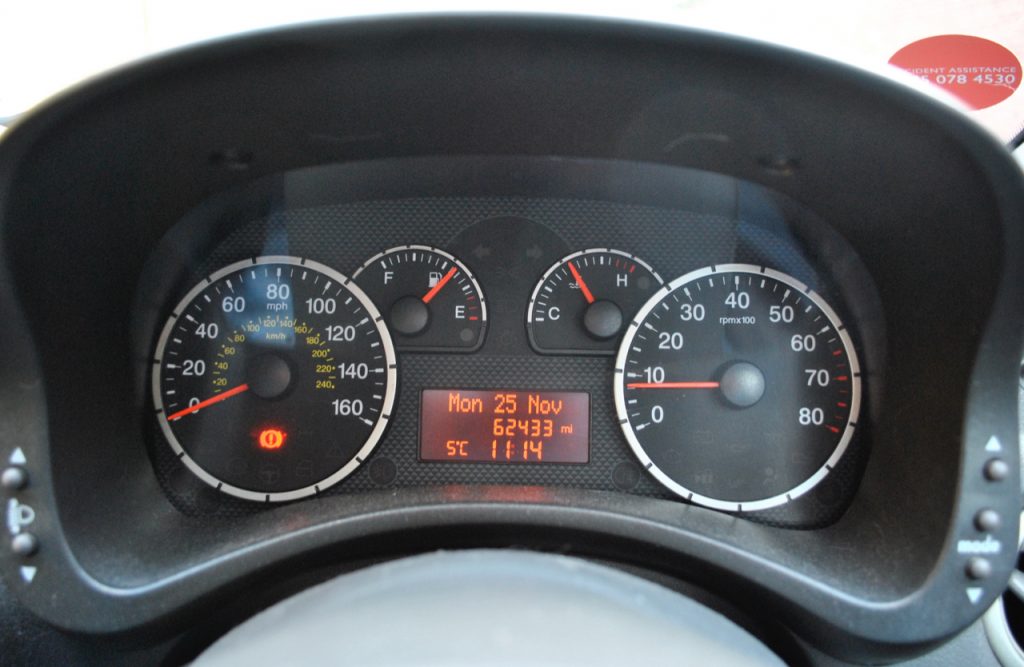 The suspension was the headline though. There's no getting away from the simple fact that it was far too hard for our roads. It didn't take long until you were painfully aware of the locale's most vicious speed bumps and planning routes to avoid them. Even motorway journeys weren't immune – my partner's failure to stay awake as a passenger rendered her vulnerable to a jarred neck when hitting motorway expansion joints. However, when I had the opportunity to chuck it around Millbrook's city handling circuit everything fell into place in a way that the Yorkshire Dales roads simply wouldn't allow with their broken surfaces.
Fuel consumption stuck around 37mpg at all times, unless sport mode was engaged. That was certainly a cool button to have but in real terms all it did was knock down the steering assistance and alter the engine map slightly for a bit more torque, while slicing 5mpg from your fuel consumption. That wasn't a good alternative to holding each gear a few hundred revs longer.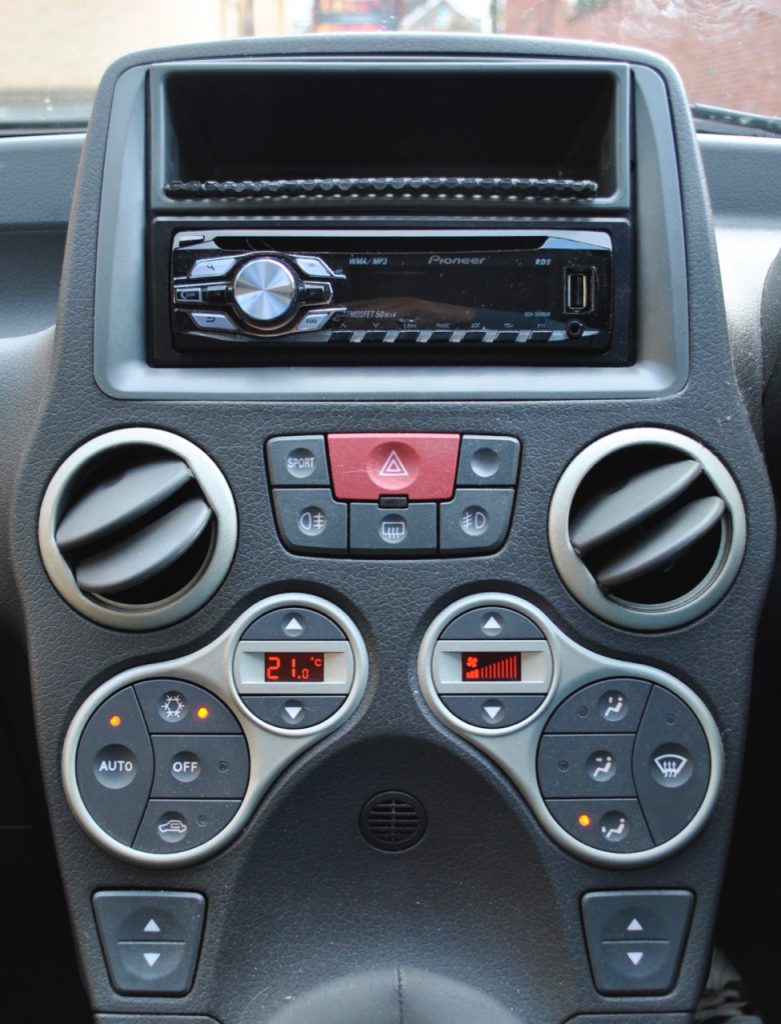 Most running costs were reasonable, but that suspension clearly takes a beating and results in periodic bills of a few hundred quid to replace snapped bits. The only other minor irritation was the parcel shelf not being attached to the boot, resulting in an obscured rear view as you drive off, having forgotten to fold the shelf back down. I know other owners resorted to an umbrella kept in the car to prod it down, but I'm just tall enough to reach it from the driver's seat.
So did the Fiat Panda 100hp deliver on the high hopes I had after that Evo review of days gone by? No. It didn't. I can see where they were coming from, but that suspension was a fatal flaw. There's talk on owners forums of third-party replacement dampers, but I'd no interest in going down that route.
In the right place at the right time it was undeniably superb – a cheap, practical and fun way into 'performance' motoring but with too many compromises, I can't see how it matches that original hyperbole.