What would be your dream holiday? Where would you go for a once in a lifetime trip? How much would you try and fit in? Would you prefer to fill your time relaxing on a beach catching up with your favourite authors or would you try to fit in as many sights as you could? Pre-Baby Fork we had the opportunity to push the boat out so we opted for a trip that took in both sides of America. This is what we got up to exploring the USA.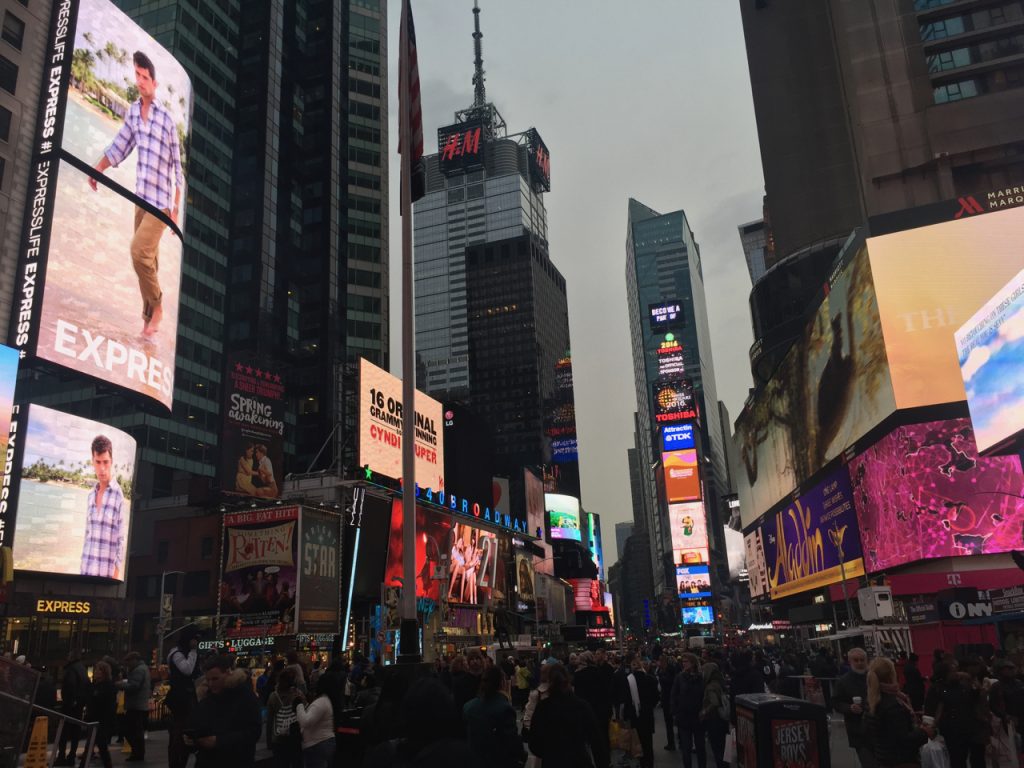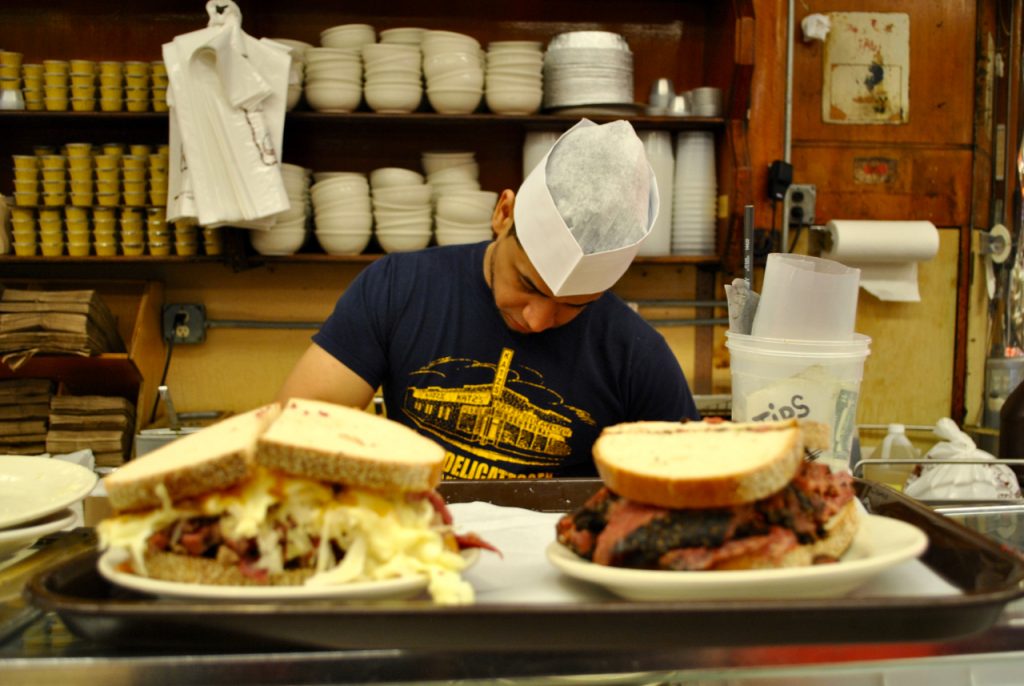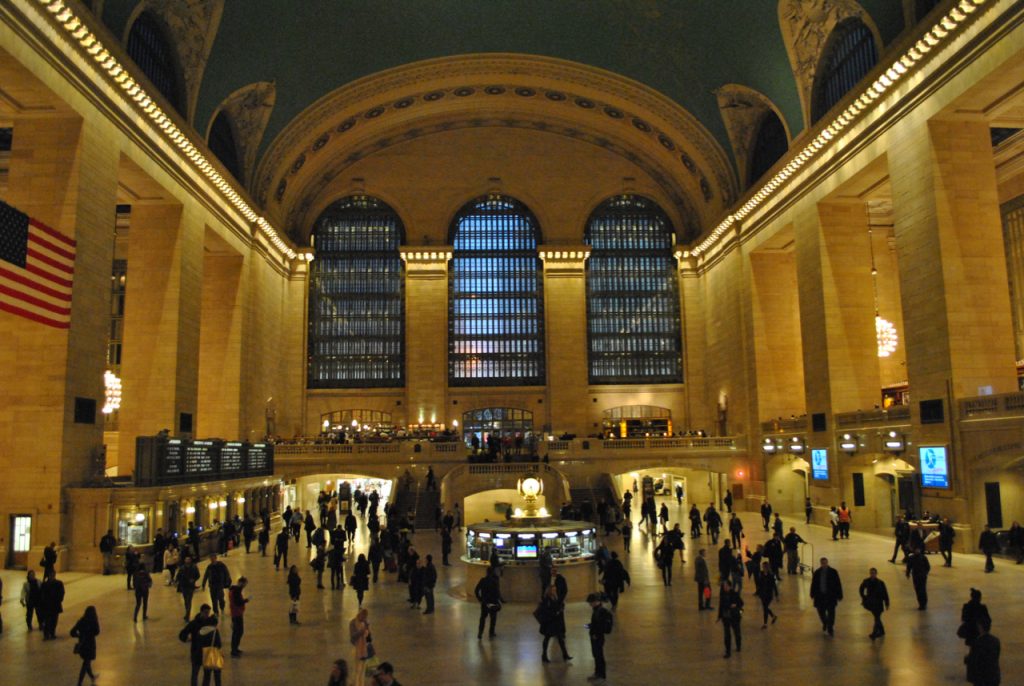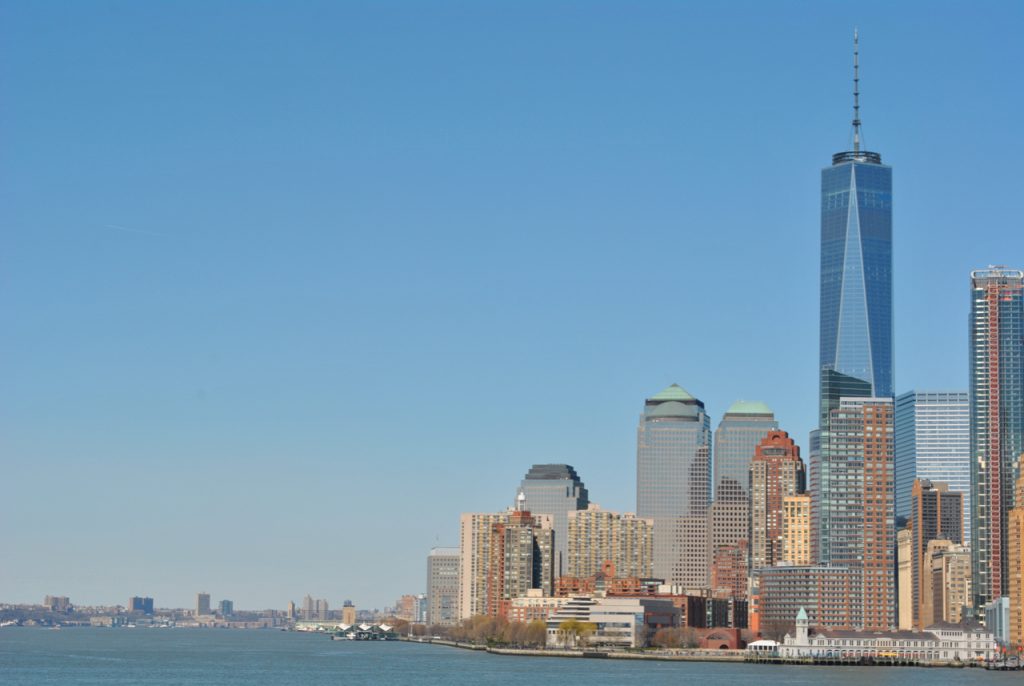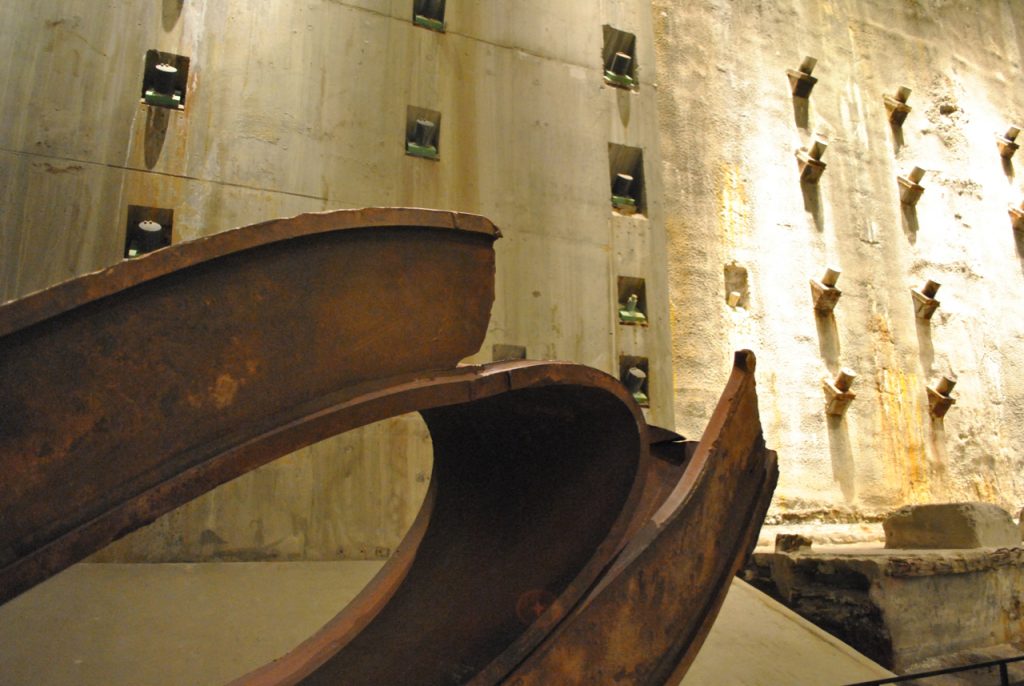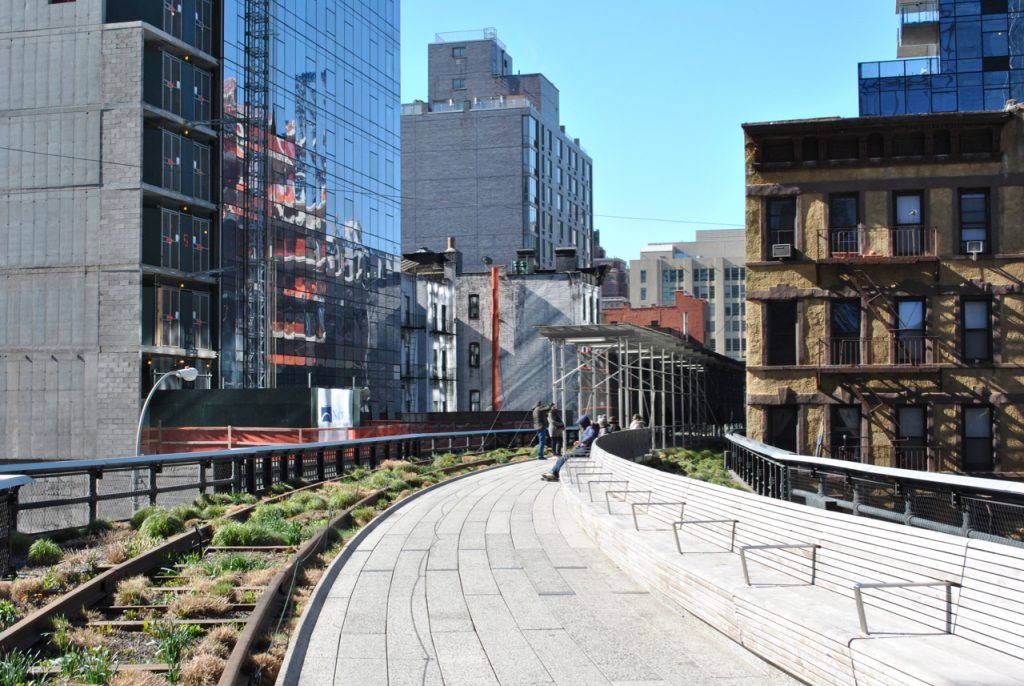 We started exploring the USA in New York where we spent a few days happily exploring and indulging, finding the city to be just as much as an assault on the senses as reputed. We worked our way through plenty of the landmarks, being fortunate enough to be staying just off Times Square. Highlights included a food tour of Greenwich Village, Brooklyn Brewery, The High Line, Central Park and Grand Central Terminus. The 9/11 Museum was an immaculately curated and sobering experience. The food highlight was undoubtedly Katz's Deli, which was made famous in "When Harry met Sally". The pastrami on rye here is a thing of legend and even exceeded our expectations. On a side note, it was nice to find New York to be a friendly and welcoming place. Many years ago, I heard tell of someone there asking how to find a particular landmark only to be told "yeah you buy a f*cking map buddy". Everyone we spoke to was unfailingly polite though.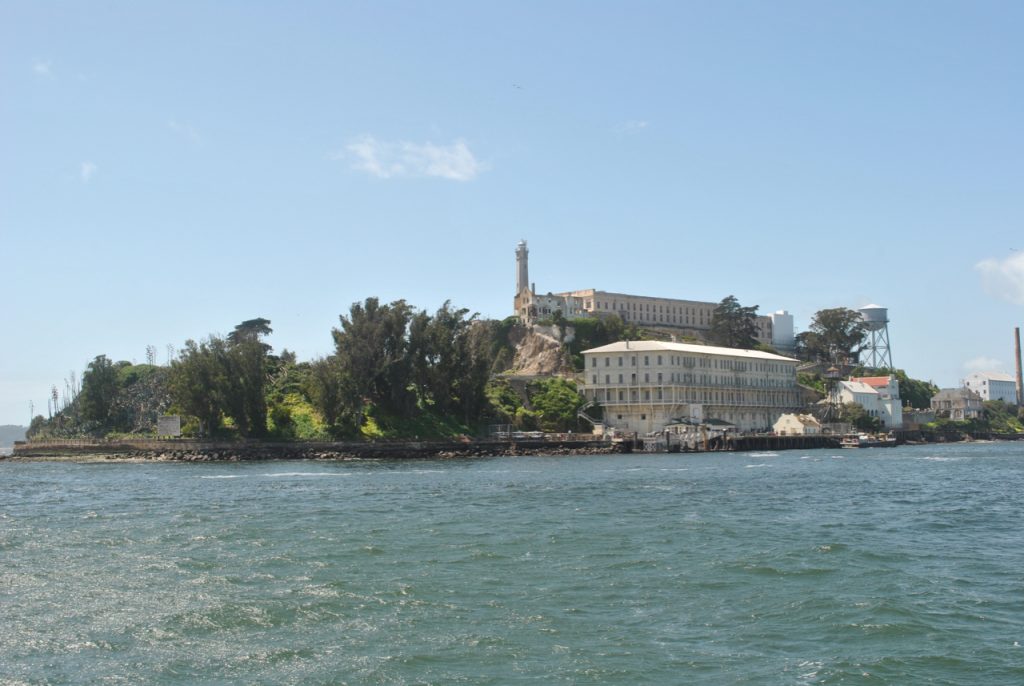 We then took advantage of reasonably priced domestic flights to make the journey to San Francisco and enjoy a rather more relaxed, and steep, city. Alcatraz was fascinating both in terms of its history and current protected status that has led to it being populated by diverse and interesting wildlife. Top tip – stay away from the front of the boat on the way over…Mrs Fork got soaked, but at least the weather cooperated in drying her out quickly. The Cable Car Museum that lets you get up close and personal with the mechanisms keeping the trams running was enlightening to have visited before making use of this charming transport network to save our legs from the hills. On the food front, Ryoko's Sushi turned out to be a top tip from an old school friend. There were no reservations for this place but the queue was absolutely worth it and we were lucky enough to be seated with a great view of the chefs at work. We also went for a tour of Anchor Brewery, which was captivating and delicious in equal measure; our enthusiasm being driven in part by the morning's generous sampling.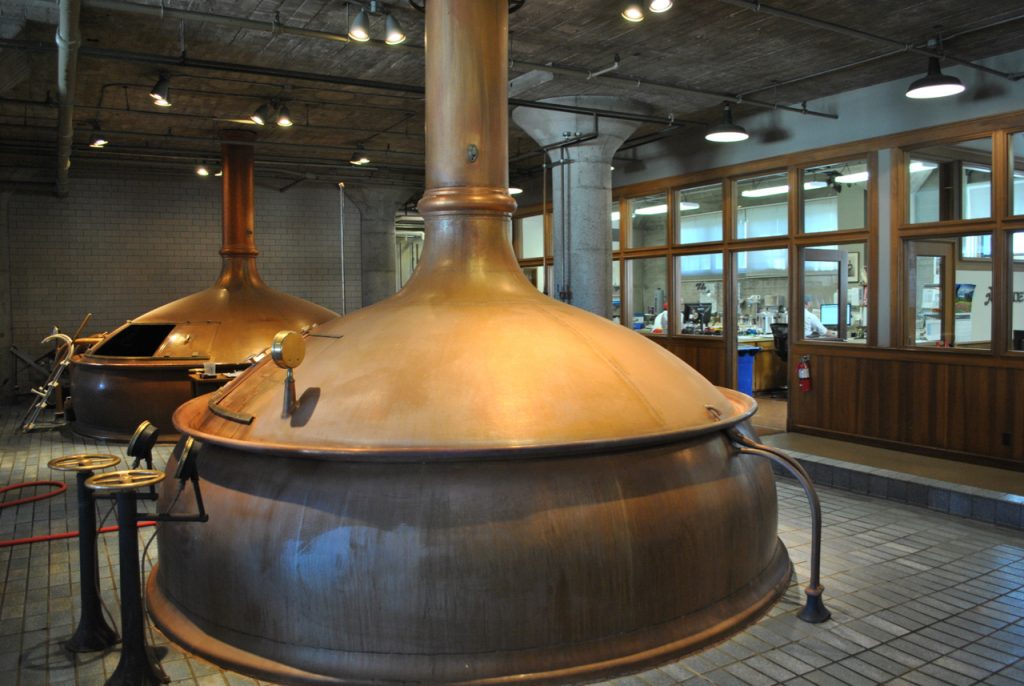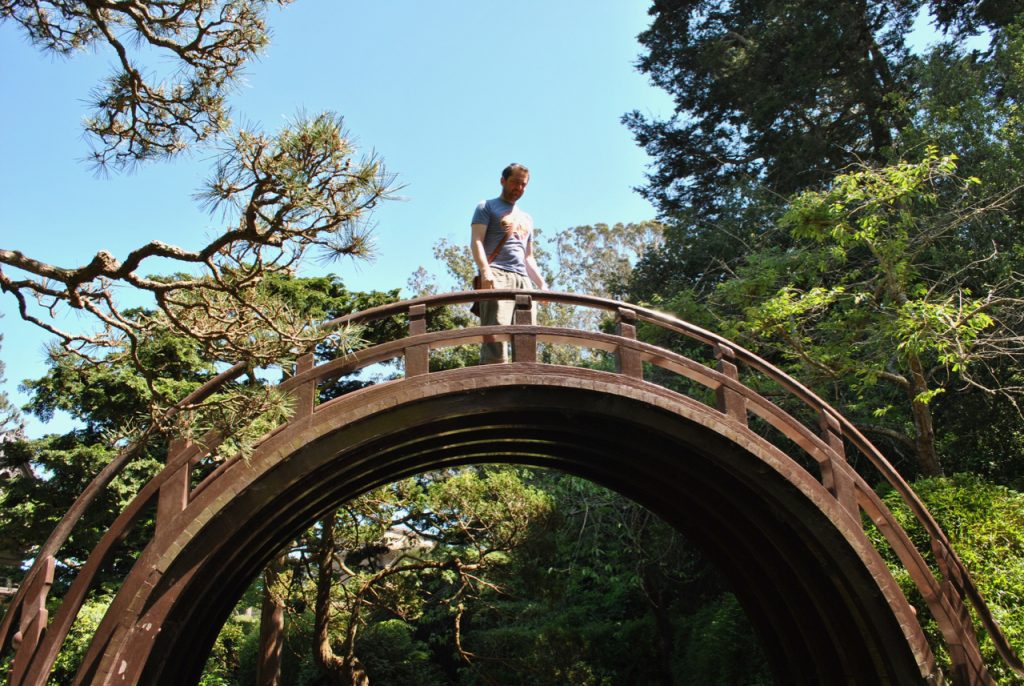 Before long, it was time to embark on the largest part of our trip and make our way down the Pacific Coast Highway toward Yosemite National Park. I've had a thing about Dodge muscle cars ever since I obsessively watched Vanishing Point over and over as a child. If you're not familiar with the nuances of this cinematic masterpiece, it centres around a man who has to deliver a car with great urgency and immediately degenerates into a surreal chase film featuring a blind DJ, a naked woman on a motorbike and the main protagonist's death at the beginning of the film. Regardless of your feelings on the merit of the piece, the Dodge Challenger is the real star and has become deservedly iconic. When we had the opportunity to indulge ourselves with a trip to the USA, I seized upon the chance to check out the modern version of this motoring legend.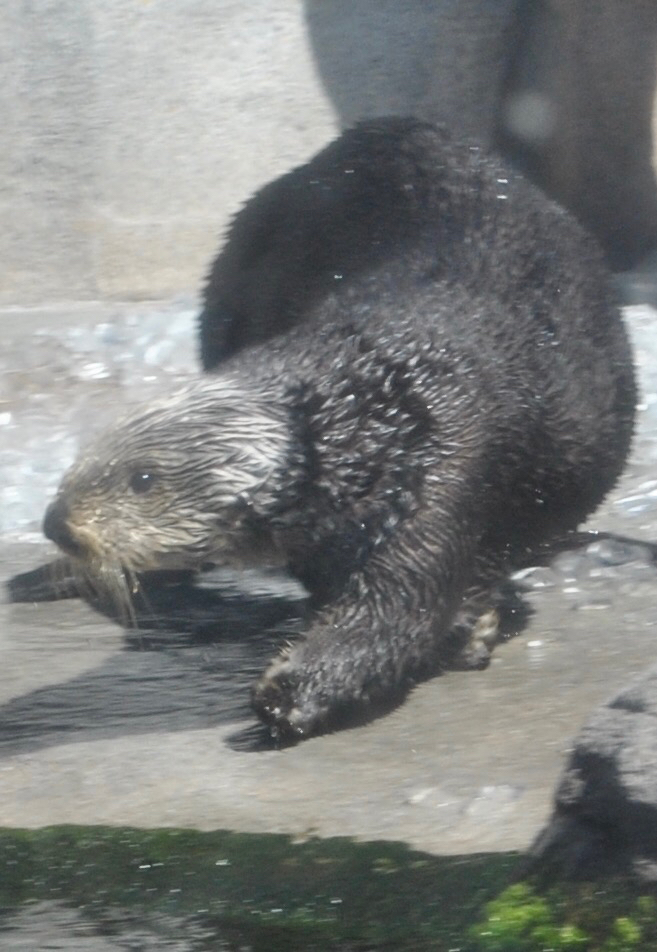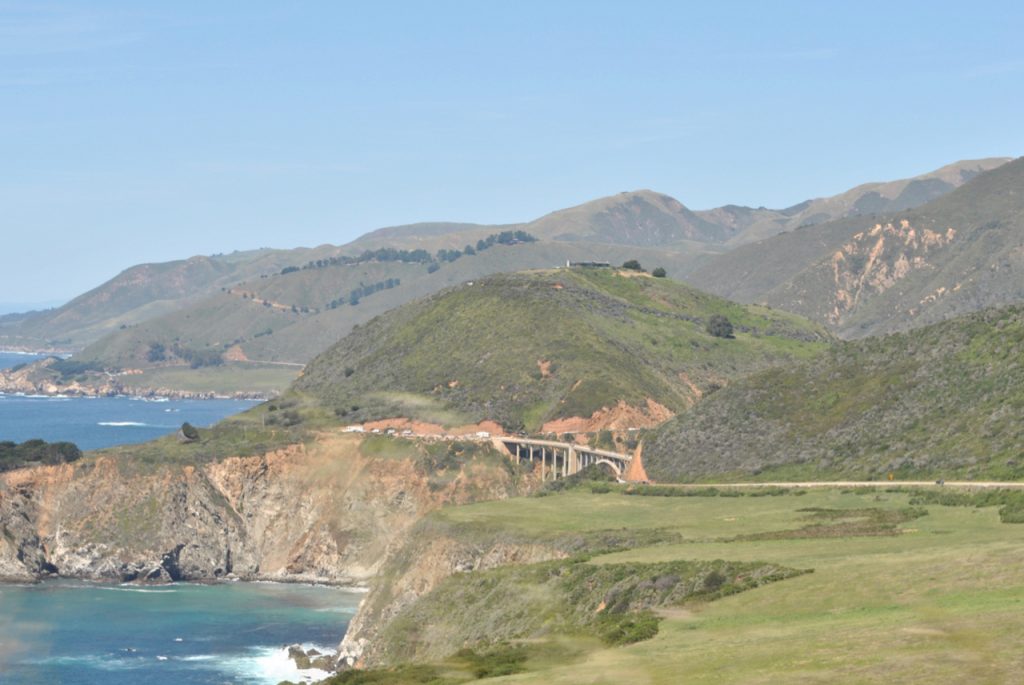 There's something perversely appealing about cars that, despite significant bulk, only comfortably accommodate two people. That doesn't necessarily translate into an immediately comfortable driving experience though so I have to admit to a few feelings of trepidation as I got to grips with the expansive bonnet (sorry, hood) and the American road network. Our first stop was at Santa Cruz for a quick rest, though we took just enough time to admire the beach before hitting the road for our first overnight stop in Monterey, where we were excited about checking out the Aquarium. Hammerhead sharks and jellyfish were amongst the colossal range things to see but the sea otters were absolutely captivating. I could have watched them for hours!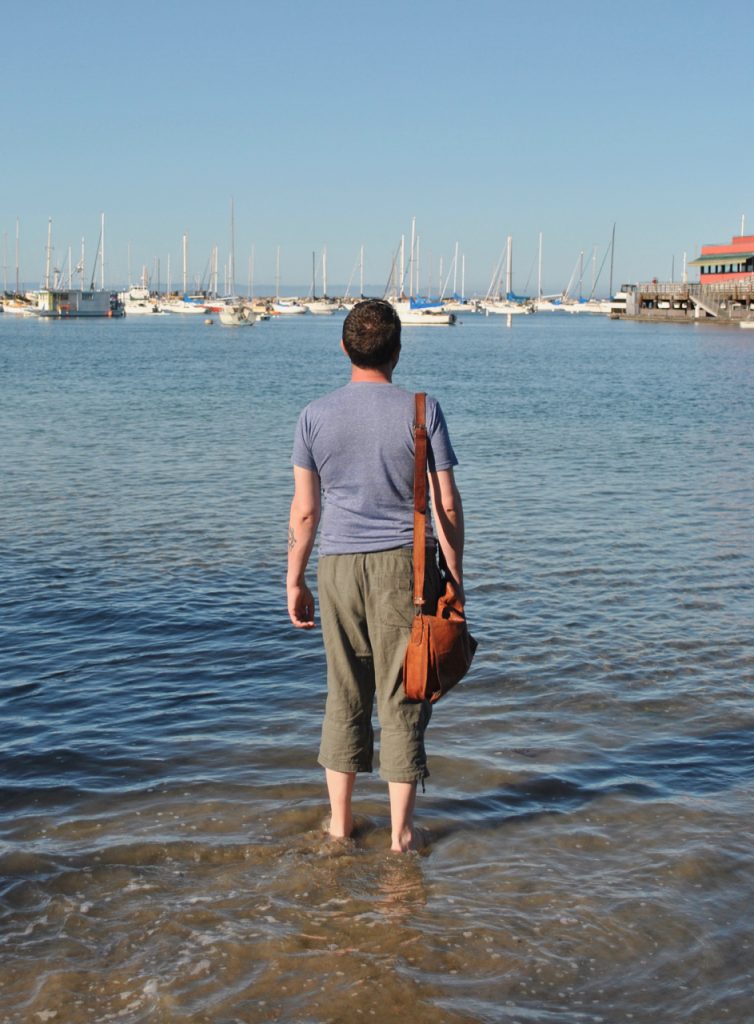 Suitably refreshed, it was time to hit the road again toward our next overnight at Cambria, taking in Pebble Beach on the way and taking in the iconic Bixby Bridge before the breathtaking views all along the Big Sur coastline. The whole of this stretch was just magnificent, and would have justified lingering over for days at a time. Sadly we didn't have time to do so as we made our way on to our next overnight stop at Paso Robles, being sure to stop at Piedras Blancas to say hi to the numerous elephant seals.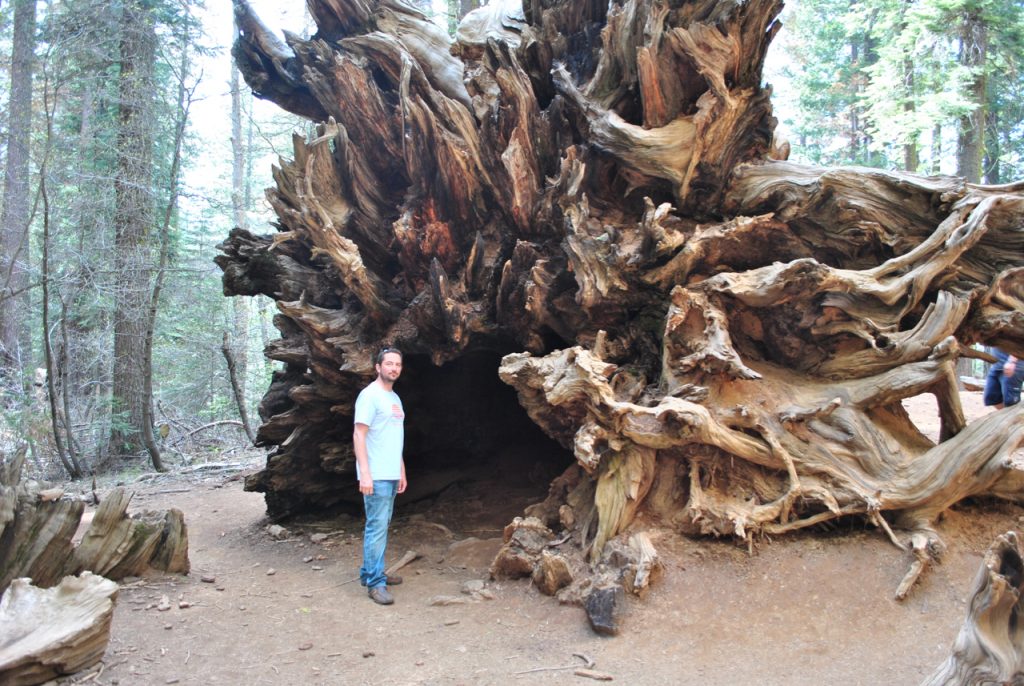 The drive to Paso Robles was a short one we we broke it up with a stop at San Luis Obismo where we were advised by the tourist office that Bubblegum Alley was unmissable. This turned out to be both entirely missable and thoroughly unappetising. If you can picture an alleyway festooned in bubblegum that remains soft in the Californian warmth you can comfortably give it a miss. San Luis Obismo was otherwise a picturesque stop off where we found a very decent lunch in the garden of Novo before sheltering from the heat in The Old Mission. When we arrived at Paso Robles, we popped out for a wine tasting with LXV before grabbing some Mexican food.
For our base at Yosemite, we'd chosen Tenaya Lodge, finding it on a suitably grand scale to reflect the enormity of the park. As we arrived at the entrance to the park we had an immediate illustration of the enormity of the site when we were directed to continue to the visitor centre just another 23 miles up the road. The vistas throughout are scarcely believable as everything seems at least 30% bigger than one would expect. Tunnel view, El Capitan and Half Dome really need to be seen to be believed. By this point we were a fair distance above sea level so found ourselves getting a little more out of breath than usual, but the walk was obviously worth it. It was an unusual experience to be so thoroughly dwarfed by the scenery, but the giant Sequoias certainly put us in a new perspective. The pine cones were almost as big as our heads and root structures well beyond our arm spans. On our walk back to the car we also encountered a, thankfully rather relaxed, young bear who was pleasingly ambivalent to our presence.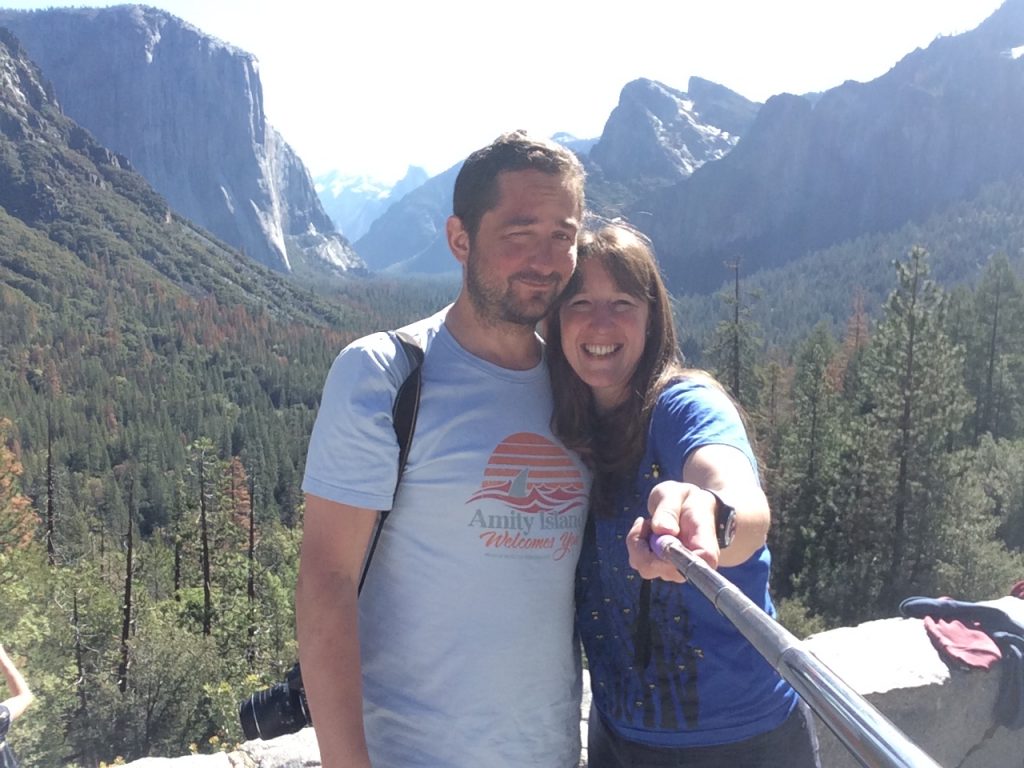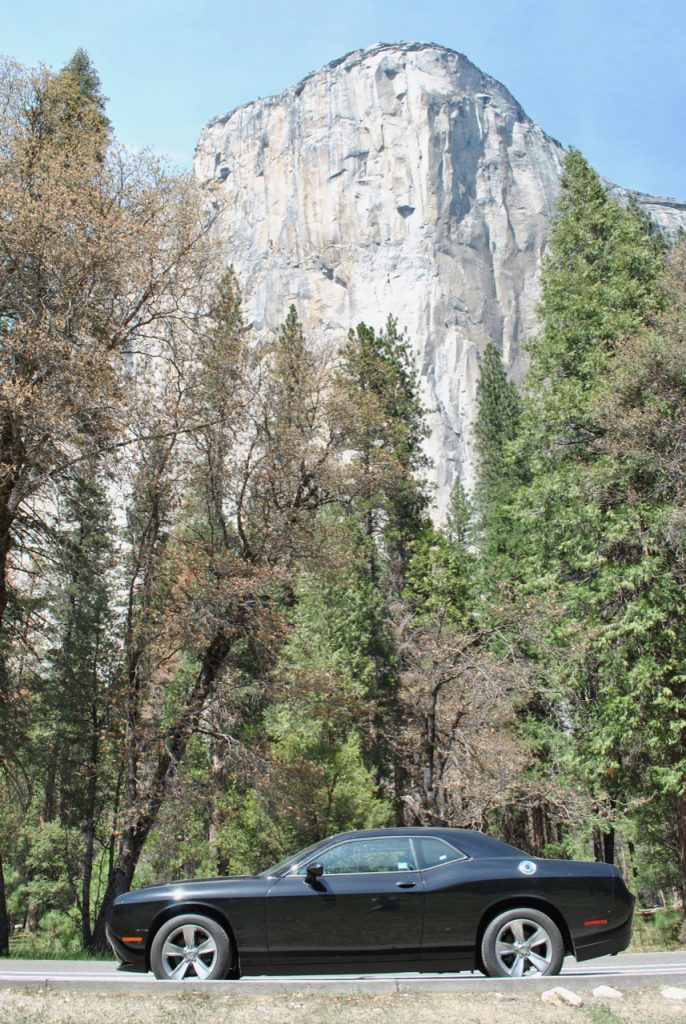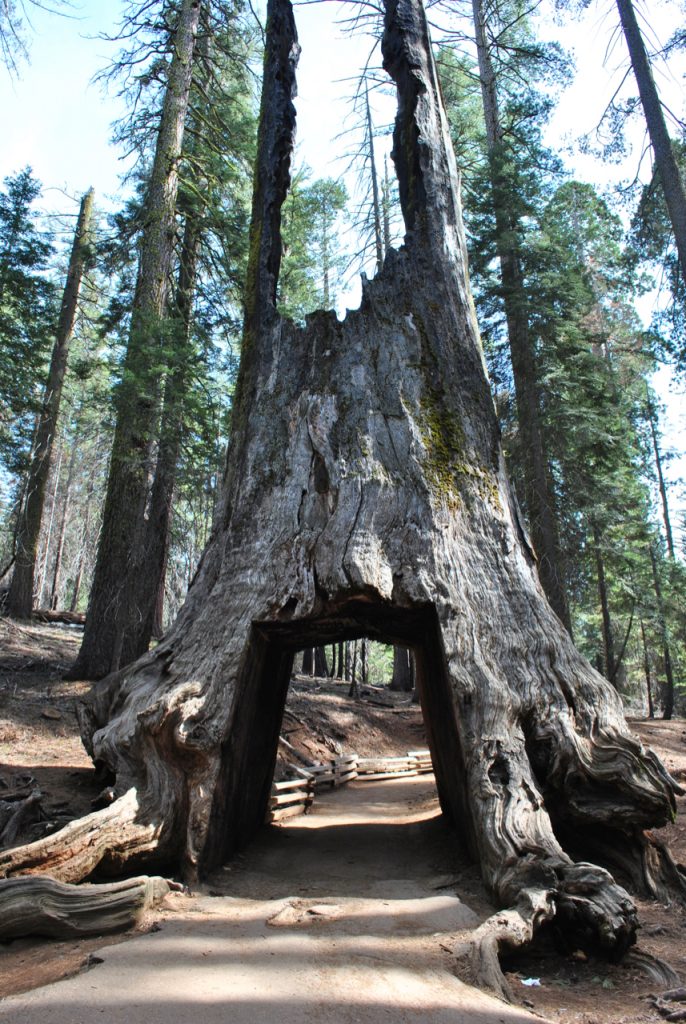 We'd left our last few days intentionally blank with the intention of finding an Airbnb somewhere between Yosemite and our return flight from San Francisco. Sonoma fitted the bill nicely and we were lucky enough to be hosted by a lovely friendly host who even fed us one night. This was a perfect low key way to round off our trip, I also appreciated the motorsport connection as we passed Sonoma raceway.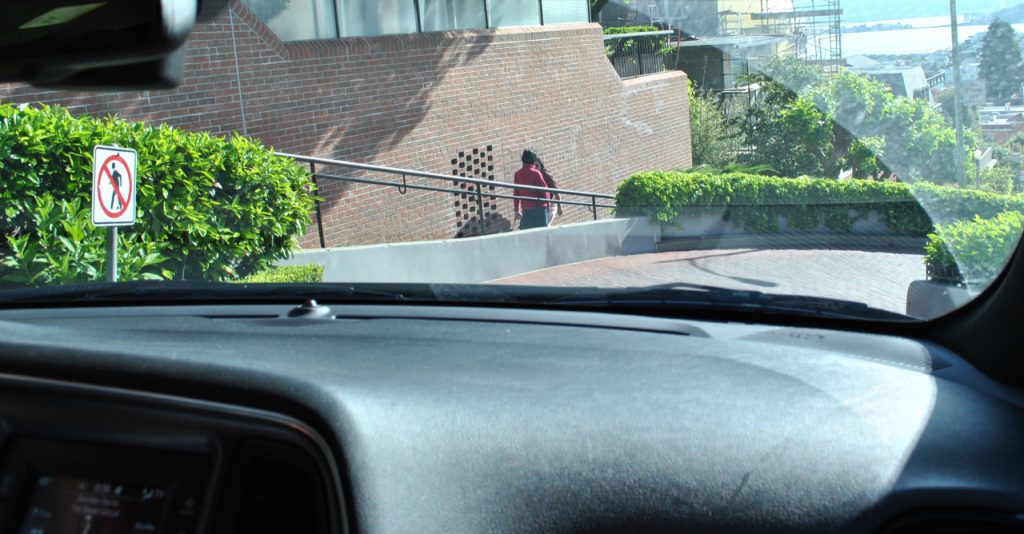 By now I was well acquainted with our Dodge Challenger, which sadly didn't feature a V8 but rather a V6 that at least turned out just over 300bhp. It would be hard to describe it as a refined, delicate driving experience but that's missing the point. Muscle cars (I'm not going to bother debating if a muscle car with a V6 can really be a muscle car) like this should look dramatic, produce enough torque to feel like the engine isn't breaking a sweat and make you feel cooler than you really are when on a road trip. On our way back to the airport, we crossed the Golden Gate bridge and took a detour down Lombard street, where we became the star of many tourists holiday snaps. I think that ticks all those boxes.