We're well served for museums and the arts in York, with plenty of headliners able to garner national recognition alongside smaller galleries that offer plenty of opportunity for local artists to find a platform. Alongside the more permanent venues and frequent pop ups that we enjoy, there's a new attraction to check out, The York Van Gogh Experience.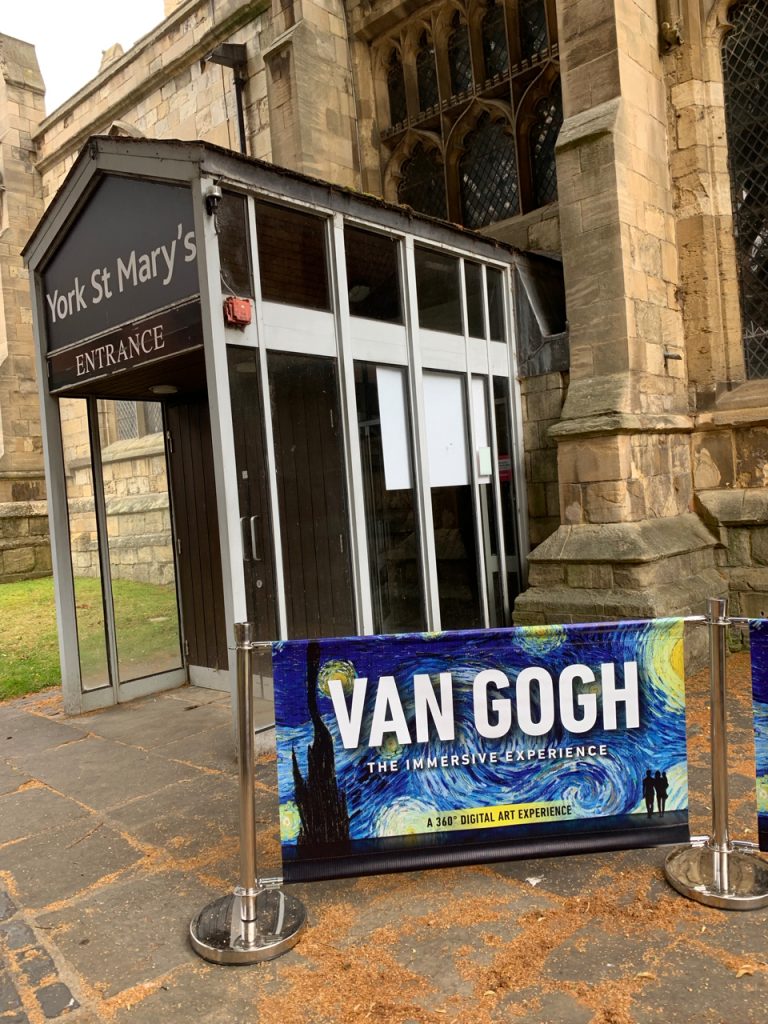 The Van Gogh Experience is a travelling exhibition that will be based in York at St Mary's just between Coppergate and Castlegate. It describes itself as a 360 degree immersive experience that combines Van Gogh's life story with his art and is suitable for all ages. We visited as a family first thing on a Friday morning to test those claims.
The interior of the church has been transformed into a cool, calm space that rather than distracting from from the show, adds to it. Rather than hiding the nature of the building, it uses its archways and spaces to neatly frame elements of the experience. A small ante-room has been turned into the bedroom that features in Van Gogh's work but the rest of the room is simply filled with deckchairs reclined well enough to give one a good field of vision to take in the animations.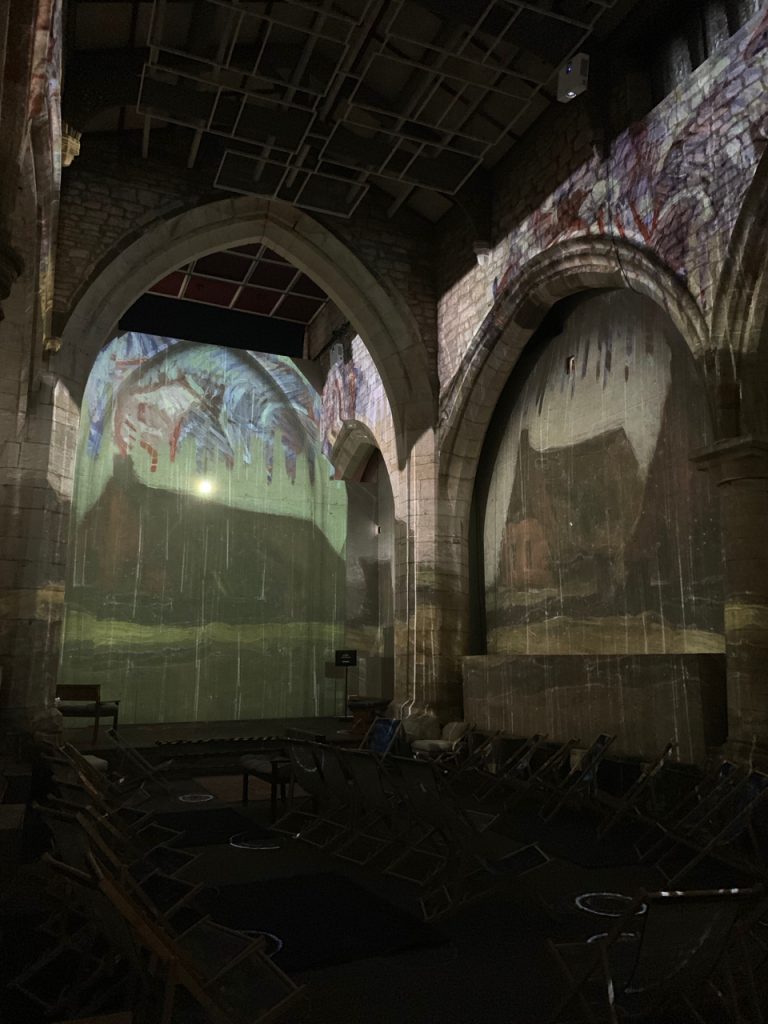 We'd worried that the environment would be a little overwhelming for a 17 month old baby but, save for a two minute wobble on entrance, she happily sat for the full 40 minutes or so of the show looking around at the different elements of the presentation and taking it all in. I'm far from an art critic and happy to own up to very limited knowledge in this area, but the experience really did feel as immersive as promised, the music gently complementing the animations that seamlessly flowed around the room to tease out details of individual artworks.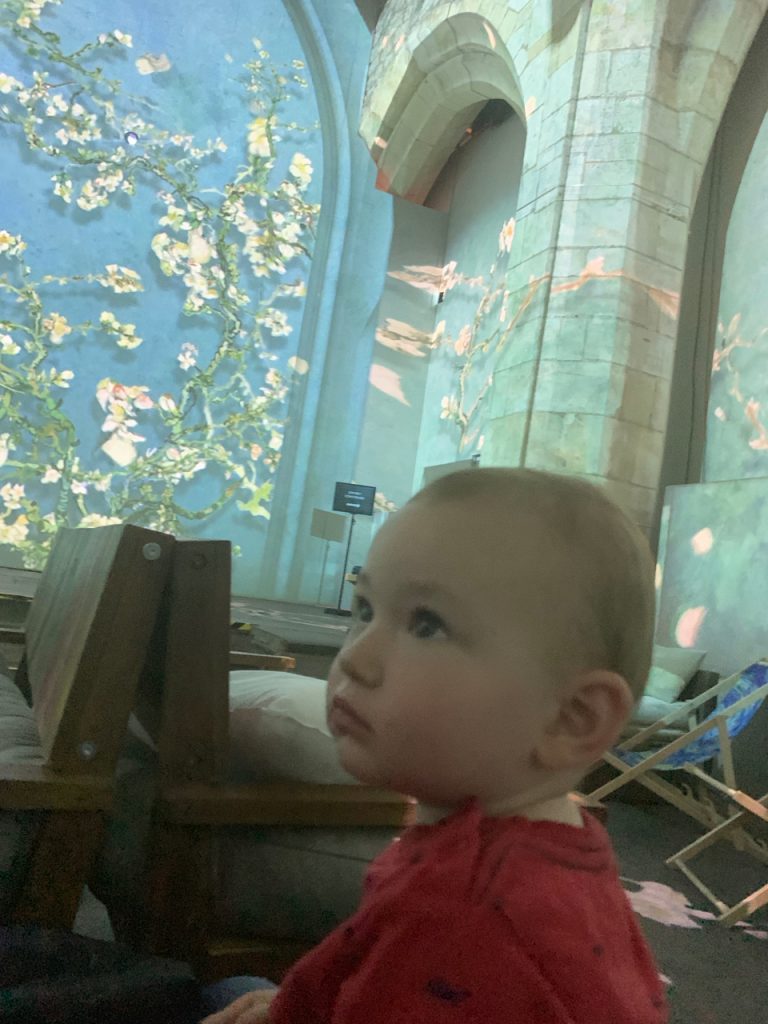 To broaden the experience there's an optional virtual reality element that takes you on a tour of parts of the artist's life, neatly framing artworks around "real life" surroundings. I was pushed for time by now and unable to finish it, but £3 didn't feel like too much of an imposition over and above the ticket price.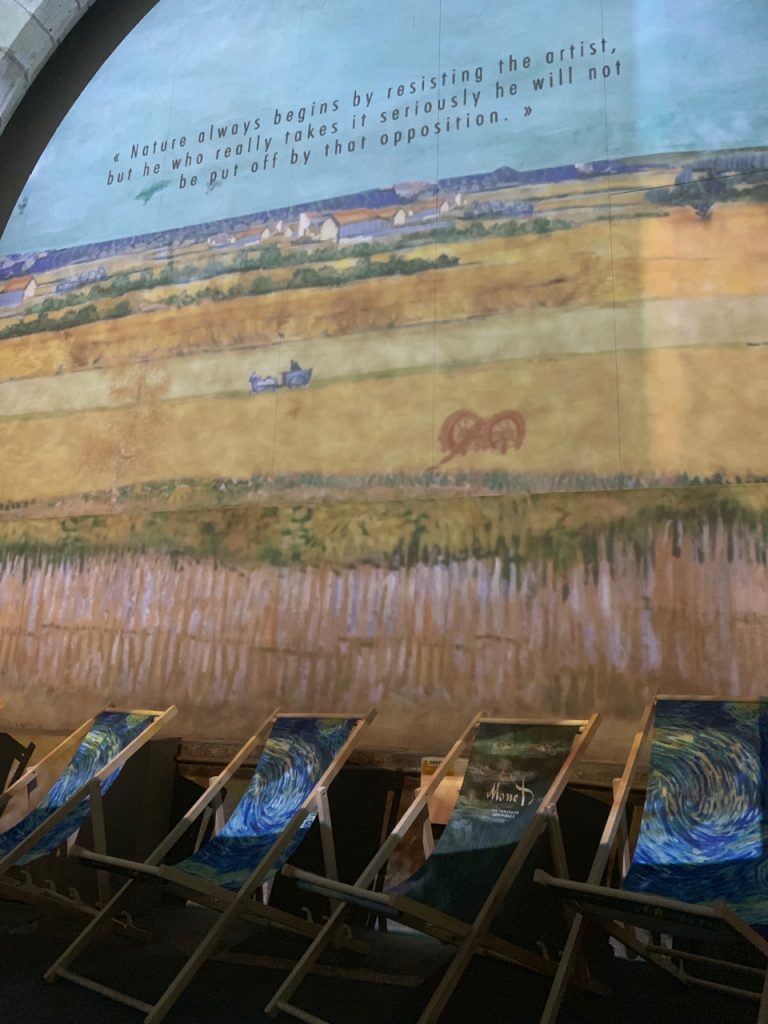 We finished our visit by letting Baby Fork loose with some crayons to create an artwork ready for projection on to a wall amongst a range of other masterpieces. It's no exaggeration to say that she's not far from matching my notoriously meagre talents in that department.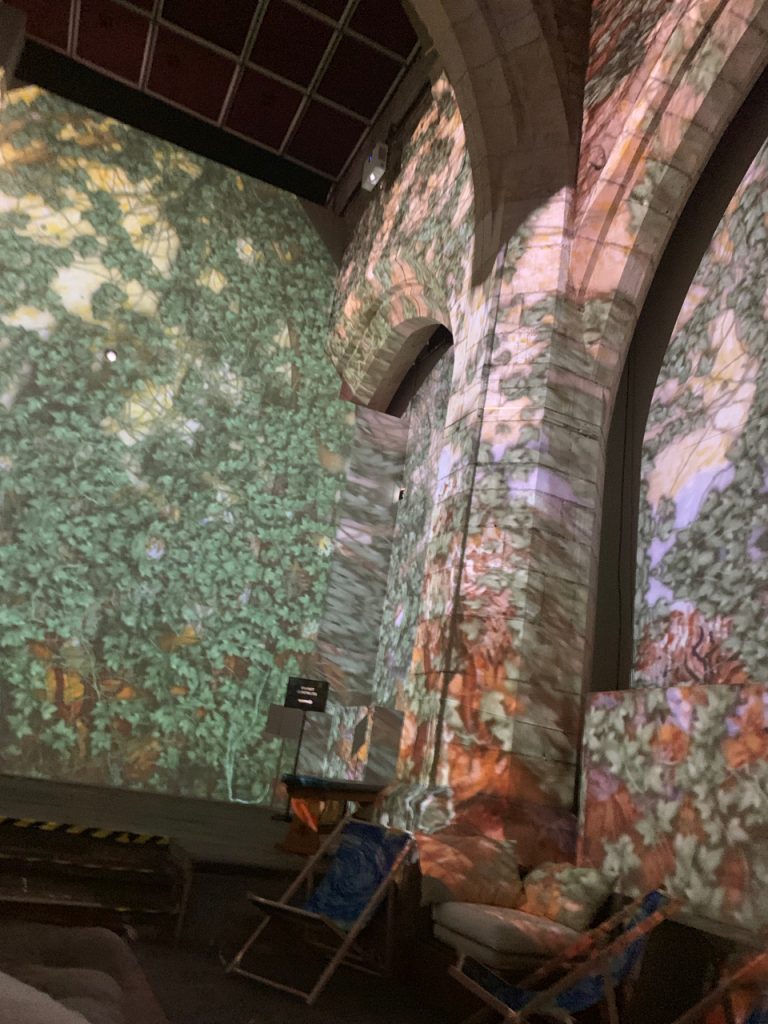 The Van Gogh experience is with us in York until 5th January 2020 and I'd strongly encourage you to get a visit in before then. It's a real bonus for our city to see an attraction like this make its UK debut here and is something I'd encourage every York resident to make time for.
Disclaimer: No charge was made for our attendance, opinions are impartial