Now that Baby Fork is fully ambulant and happily charging around, we're starting to embark upon the journey of discovery that will pair us with her chosen play areas (that fall within our regular budget). We've already an established local routine thanks to our proximity to Rowntree Park, but we're always on the lookout for new hangouts. When we got wind of new adventure playground Skelf Island at Castle Howard, we eagerly accepted an invitation to check it out. Though Baby Fork may be too young to appreciate it for a little while yet, it always pays to do one's research.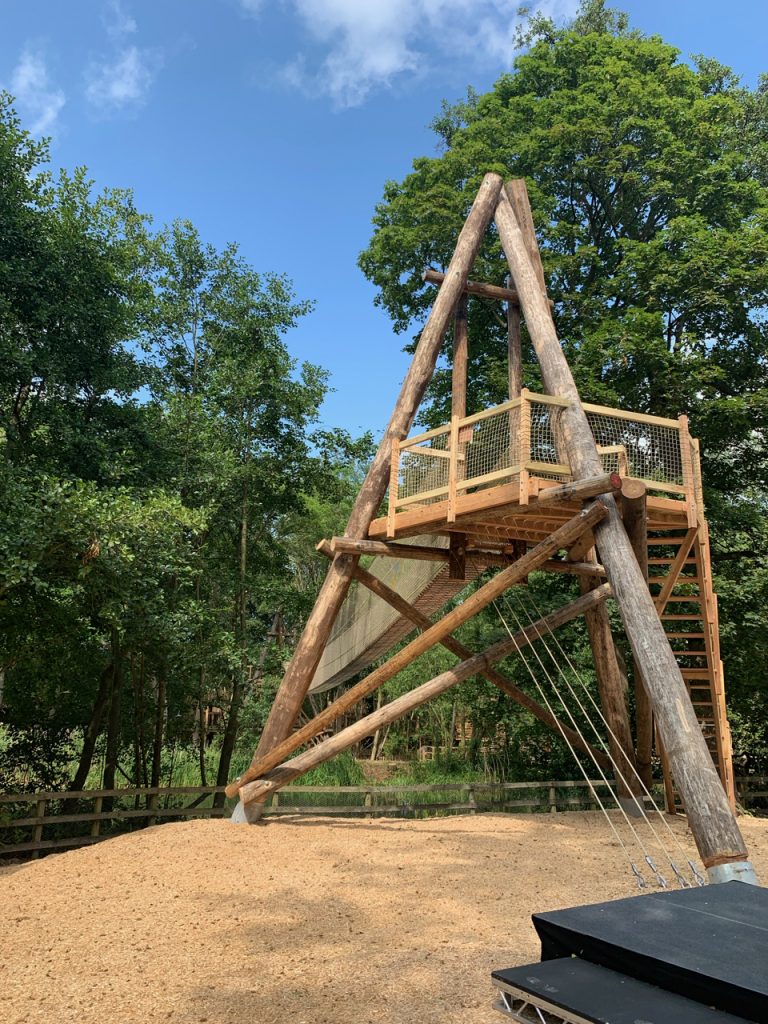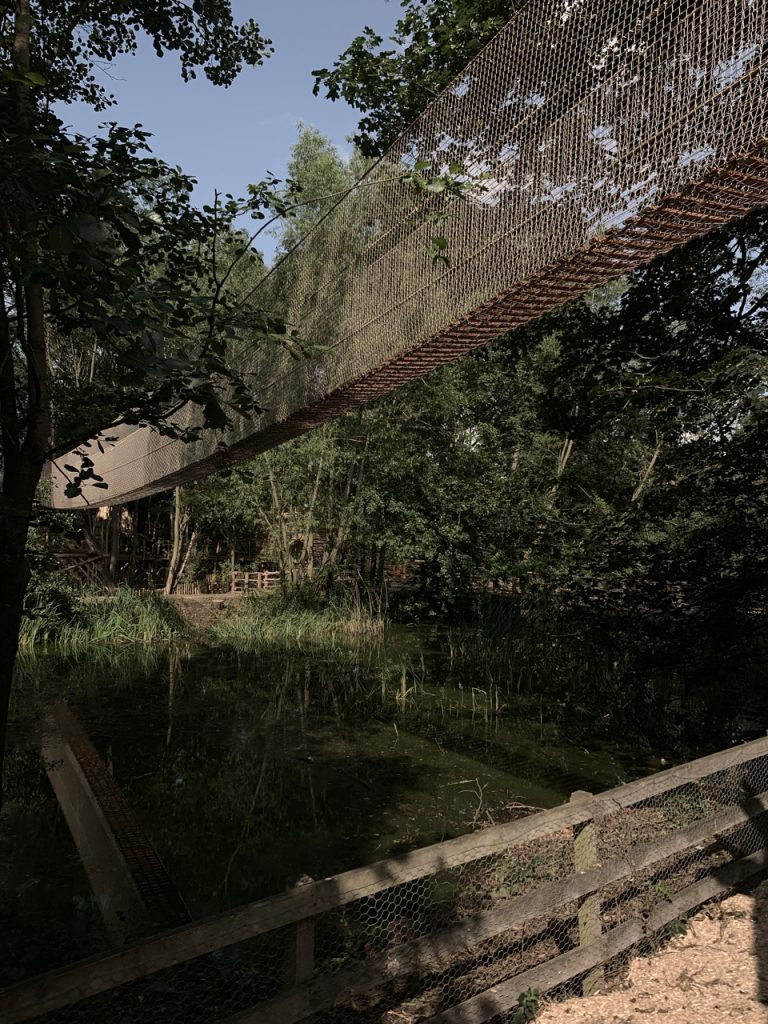 Castle Howard has been a favourite spot to visit for a good fifteen years, offering an unparalleled combination of outdoor space to explore with a stunning building for a backdrop. The grounds feature a great range of landmarks including fountains, temples and follies to take in along with an adventure play ground that has recently been taken to an entirely new level.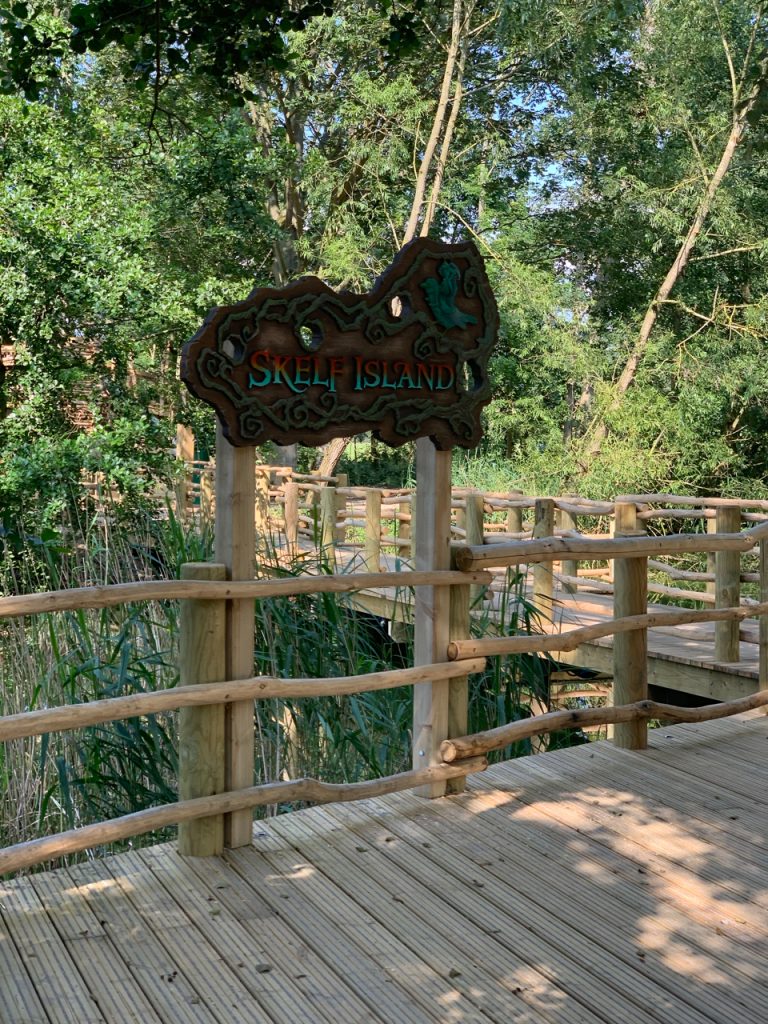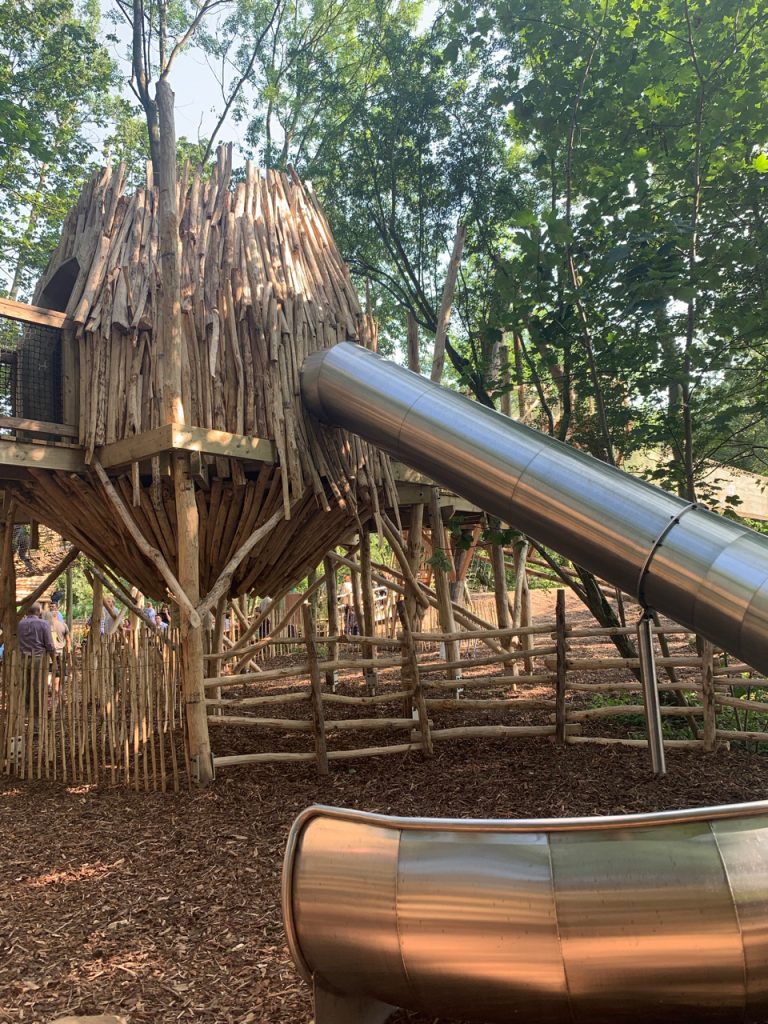 Skelf Island has just opened (conveniently timed for the summer holiday) near to the existing playground and really ups the game. Accessed via an elevated rope bridge (or a lower level walkway for the less adventurous), the new development that brings Skelf Island into use for the public is truly impressive, bringing together a great variety of tunnels, slides and bridges along with loads of opportunity to climb and scramble around. The zip wire is bound to prove popular too.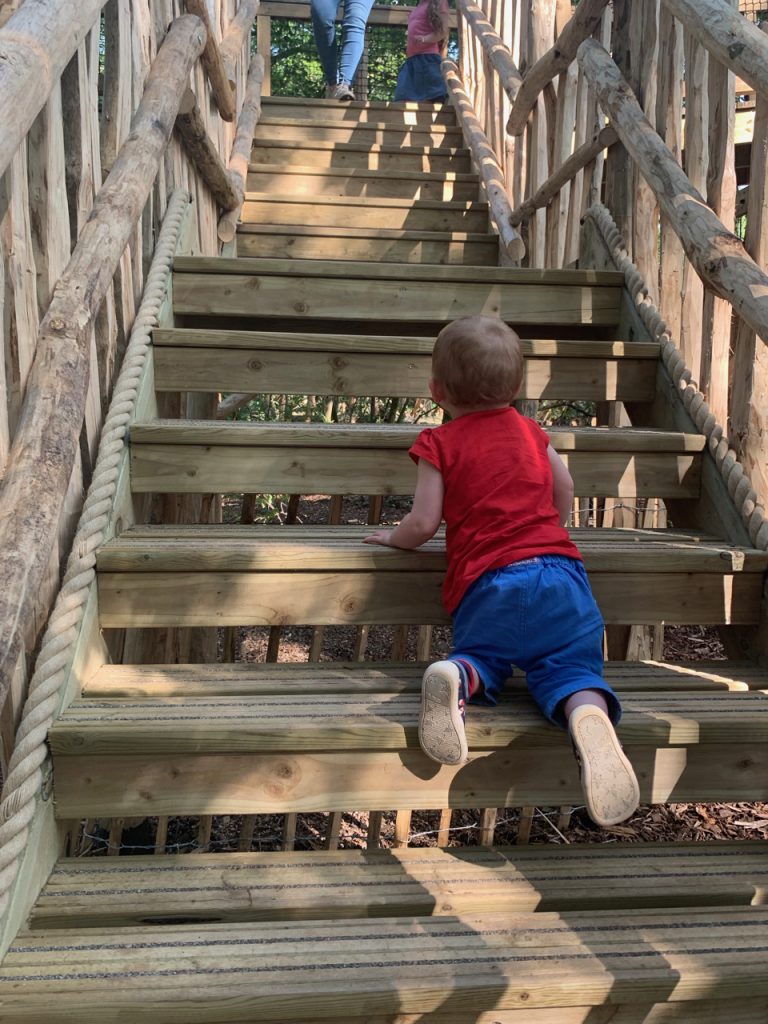 We already have plans for another trip to Castle Howard next month, and I don't doubt that there will be many more, which will feature trips across the water to Skelf Island with increasing frequency.
Disclaimer: No charge was made for our attendance. Not that Baby Fork is open to influence anyway