Since Baby Fork arrived, brunch has taken on a new meaning in our lives. It goes without saying that we've always enjoyed a lazy, late morning brunch, but in these days of evening routines and babysitting arrangements, it's become a key opportunity to fit in good meals out. That being the case, it's all the more important for us to find places that offer more variety than the usual eggs and Hollandaise plus a topping routine, something promised in spades by Assembly Underground brunch.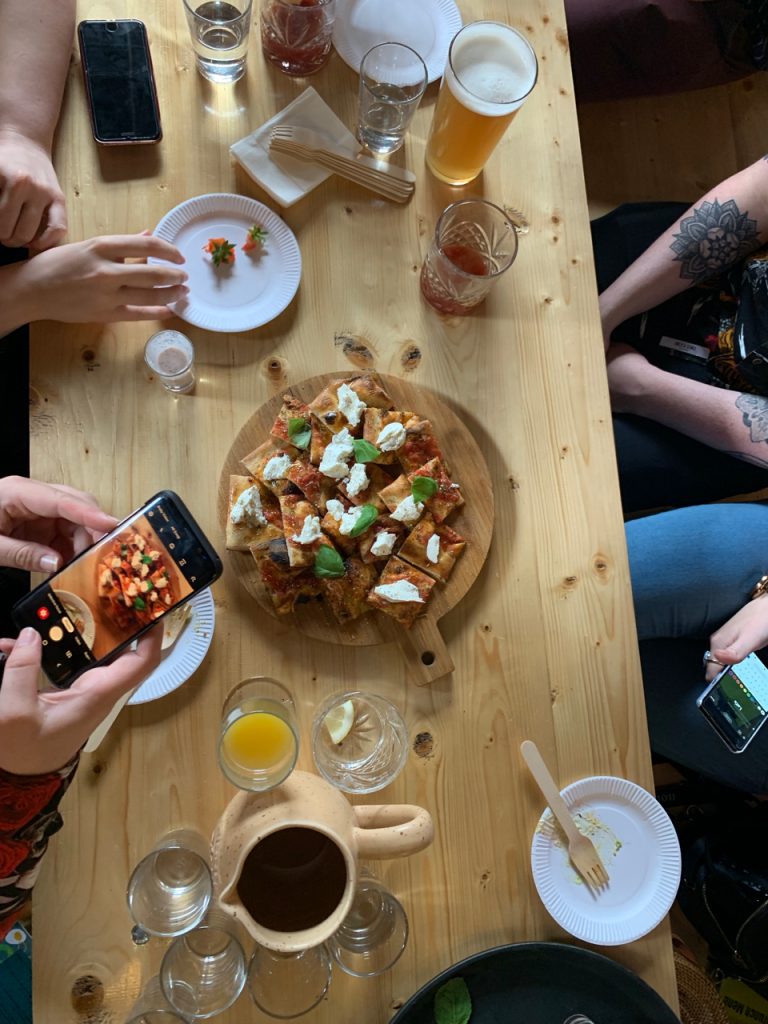 Assembly Underground opened in Leeds towards the end of 2018, offering a cool subterranean space crammed with food traders and an improbably broad selection of beers. Having set out its evening proposition, Assembly is now taking aim at brunch and is all set up for Sunday morning indulgence.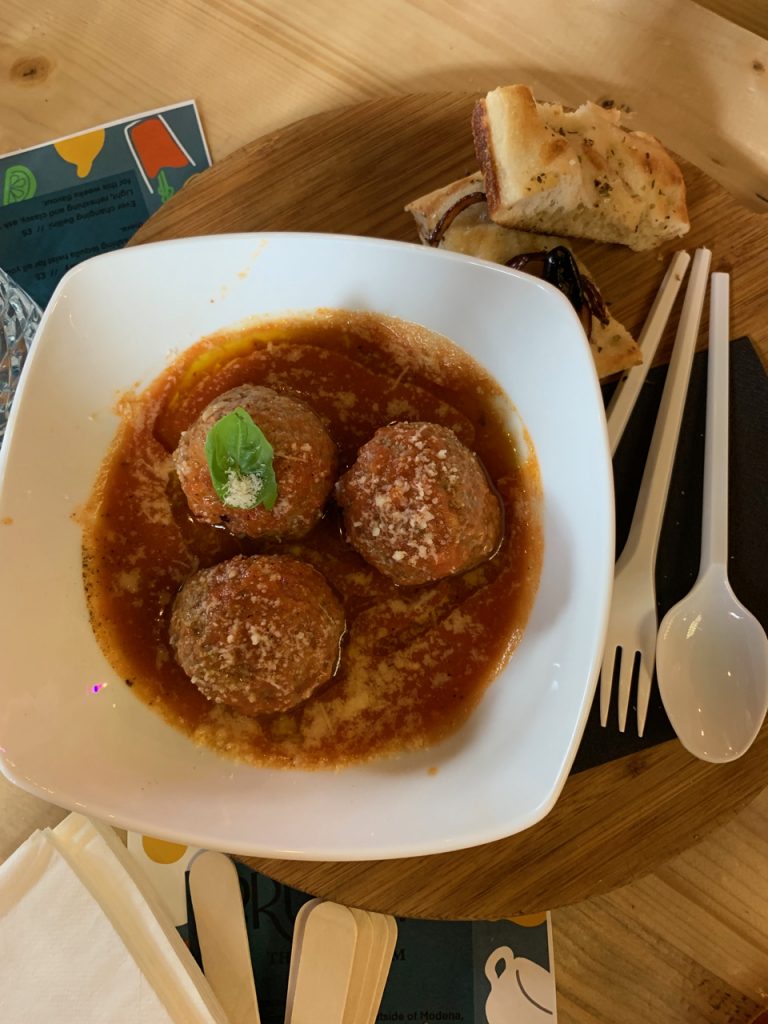 We headed across from York a few weeks ago when we were kindly invited to check it out and took an energetic baby along with out healthy appetites. Assembly is just a short walk from Leeds station which, taken briskly, can help work up an appetite.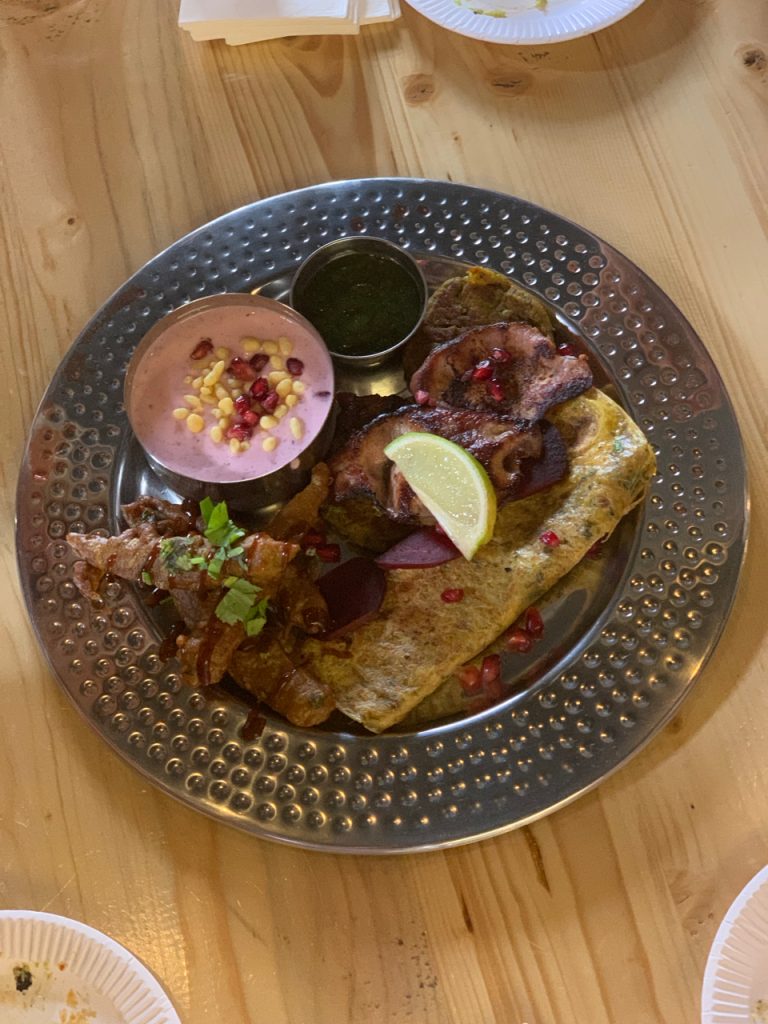 All the traders in Assembly have clearly had a good chat to make sure that their respective brunch offerings work toward a cohesive offering. We kicked off with an example of the offering from Pizza Authority, who served up meatballs with focaccia to mop up the sauce along with samples of marinara pizza.
Jah Jyot were up next, fresh from their appearance on BBC's Million Pound Menu and confidently showing off their brunch plate here. This featured chapati, spiced bacon, 'Indian Hash Brown' and a sweet tamarind sauce. This "Kathi roll" was reminiscent of the equally wonderful breakfast offerings from Dishoom and scores highly by virtue of also being available closer to York. Delicious.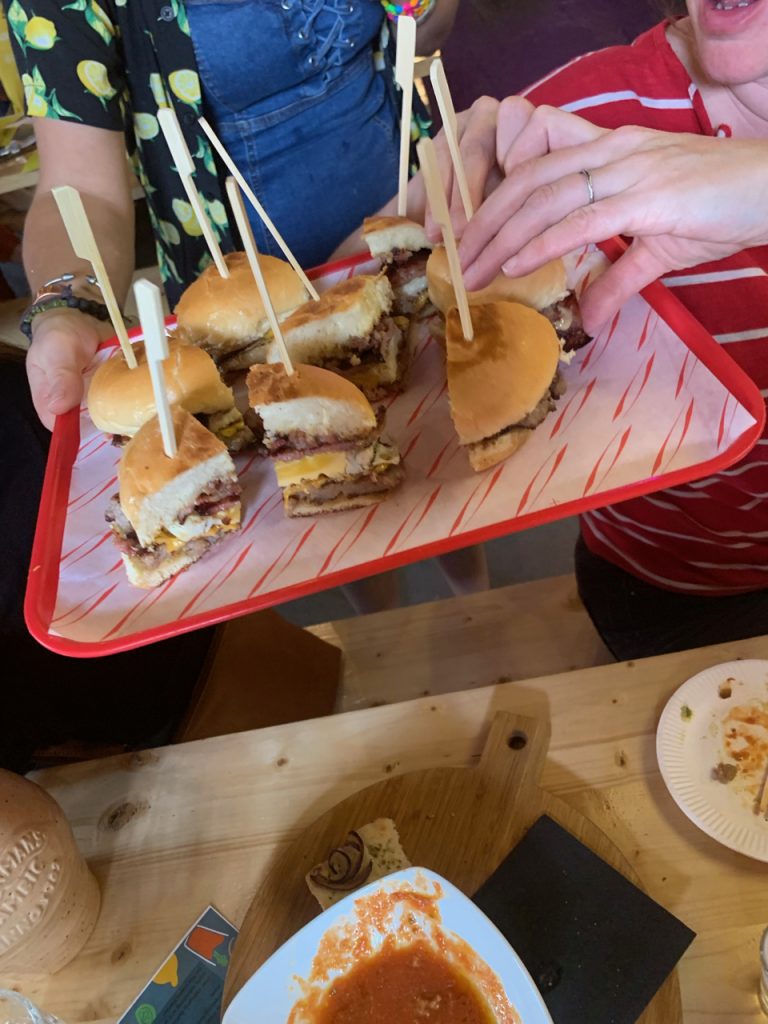 By now the table was well into the swing of things and ready to receive The Falafel Guys who are offering sharing platters featuring falafel, halloumi fries, sweet potato chips, hummus, mixed pickles, bread & baklava. Falafel is so often a sphere of dry powdery disappointment but no such worries here and I can certainly get on board with the idea of sweet potato and halloumi fries for breakfast.
One of the headline acts at Assembly is undoubtedly Slap & Pickle, whose burgers and loaded fries have quickly become things of legend in Leeds. For the brunch offering here, they were serving up samples of their loaded tater tots and "Mick Muffins". The tater tots were an obvious hit around the table with the generous topping of avocado, blue cheese mayo and bacon rain while the "Mick Muffins" were a much more wholesome version of a similar thing available from a well known fast food chain.
By this point, our appetites were flagging a touch, but we still were up to sampling chicken skewers from Bread & Butter Churrasco. These were pleasingly succulent and well cooked along with a fresh salad and a few other bits and pieces.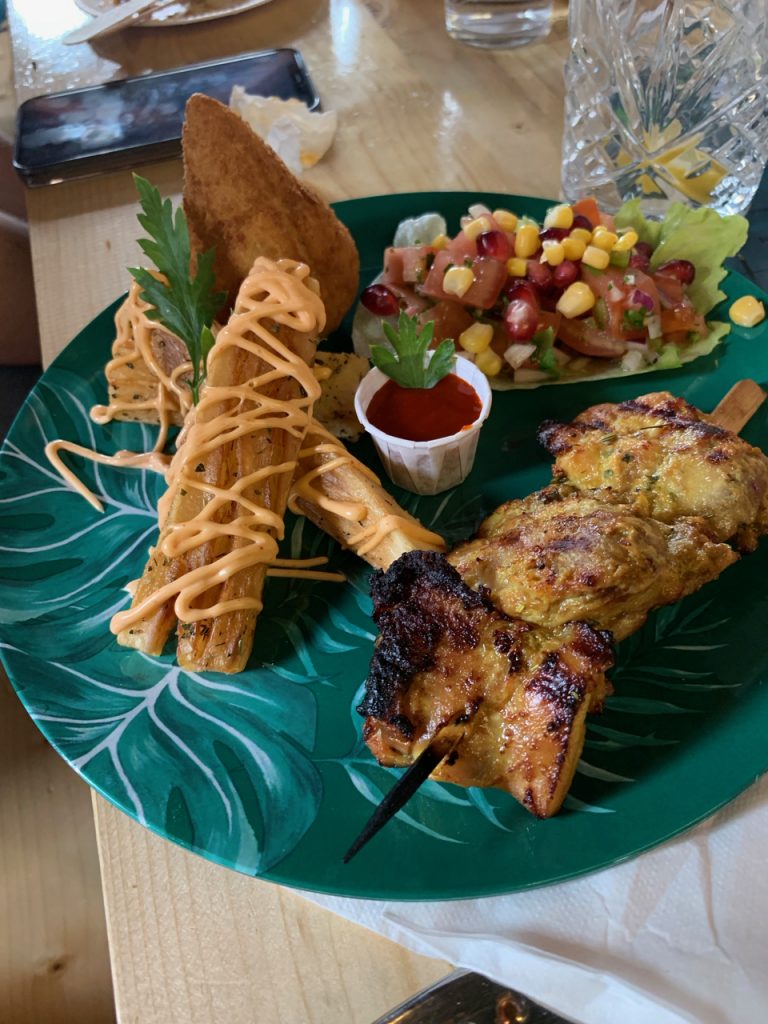 The drinks front certainly wasn't neglected amongst all this with Vocation & Co supplying a range of breakfast cocktails featuring Breakfast Martini, Bloody Mary and Bellini of the week. Quality coffee was on offer from Stage Espresso & Brewbar.
The range and quality of this brunch offering is truly impressive and a great way to please a crowd of friends wanting to shake off the excesses of a Saturday night on the town. It's a fun atmosphere too, though never becoming raucous enough to distract Baby Fork from the important business of lapping the floor. We'll certainly be happy to pay another visit.
Disclaimer: No charge was made for attendance, opinions are impartial.