It may be stating the obvious, but the Lake District is stunning. I've been visiting on and off for around twenty years and after staying in various locations, I generally find myself returning to visit Keswick. Coniston, Amble, Ambleside, Windermere, Ennerdale Bridge… all absolutely beautiful places to visit but Keswick offers a great blend of practical amenity and easy access to lakeside views and walks. We took advantage of off season prices to take a snow-capped visit recently and introduce Baby Fork to her first Lake District landscapes.
The presence of a Booths supermarket is a great asset to any town, so we were more than happy to be staying a stone's throw from the Keswick branch. We hit the reduced item aisle to grab a picnic dinner on the first evening of our flying visit, tucking into bread, cheese, crab terrine, quiche and sausage rolls. We didn't linger long outside on our predinner stroll before retreating to the warmth of our cottage and its remarkably comfortable electrically reclining chairs that threatened to kidnap us each time they were engaged.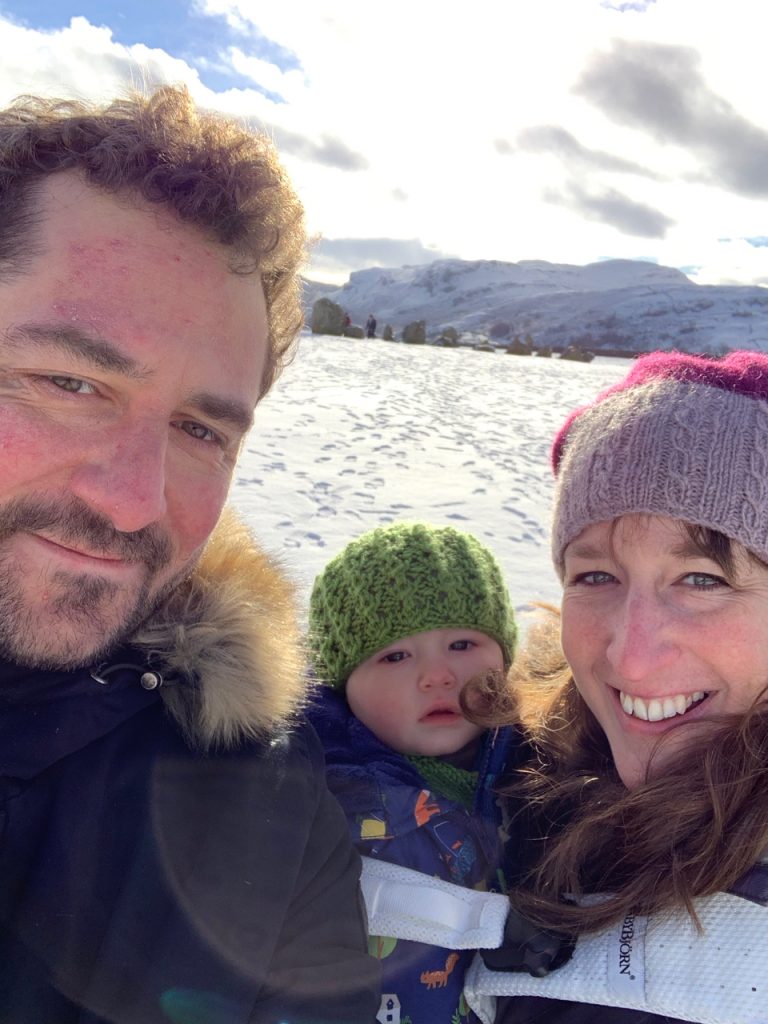 We spent the following morning mooching around Keswick and ignoring the "seasonal" weather to make the obligatory pilgrimage to Friar's Crag and gaze out across Derwent Water at St Herbert's Island, that was previously an inspiration for none other than Beatrix Potter. To refresh ourselves we went for lunch at one of my favourite spots in Keswick, The Square Orange, for tapas. While the patatas bravas could have done with both a broader, more subtle flavour, Morbier tartiflette was exactly as good as it sounds and baked Camembert is always a wonderful thing. We lightened the meal with artichokes wrapped in Parma ham, roasted padron peppers and a decent glass of wine before making our way to the Keswick Museum.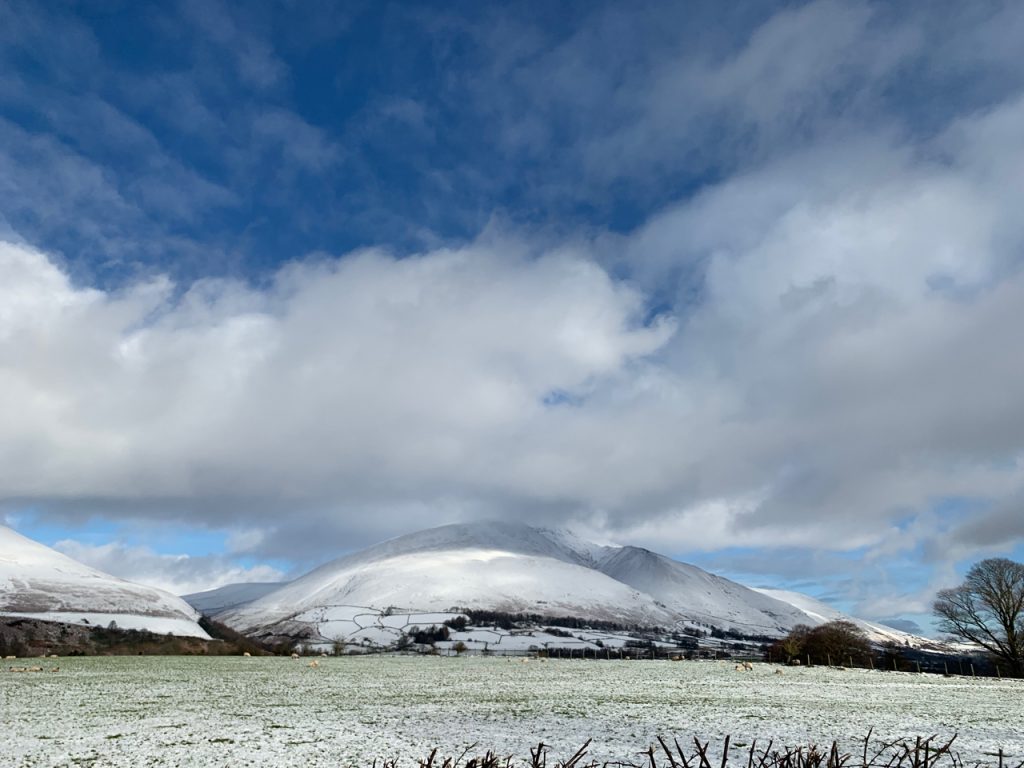 The museum offering in Keswick is undoubtedly lessened since the departures of the Cars of the Stars and James Bond Museums but with the Puzzling Place, Pencil Museum and Keswick museums still flying the flag there're plenty of places to check out. The Keswick museum had a refurbishment a few years ago that's made it much more contemporary in its design and layout but just as pleasingly eccentric in its exhibits, which include a dead cat in a box (really). I wish we'd had time to make it to the Pencil Museum, but Baby Fork will have to hold on a little longer for that pleasure next time we visit Keswick.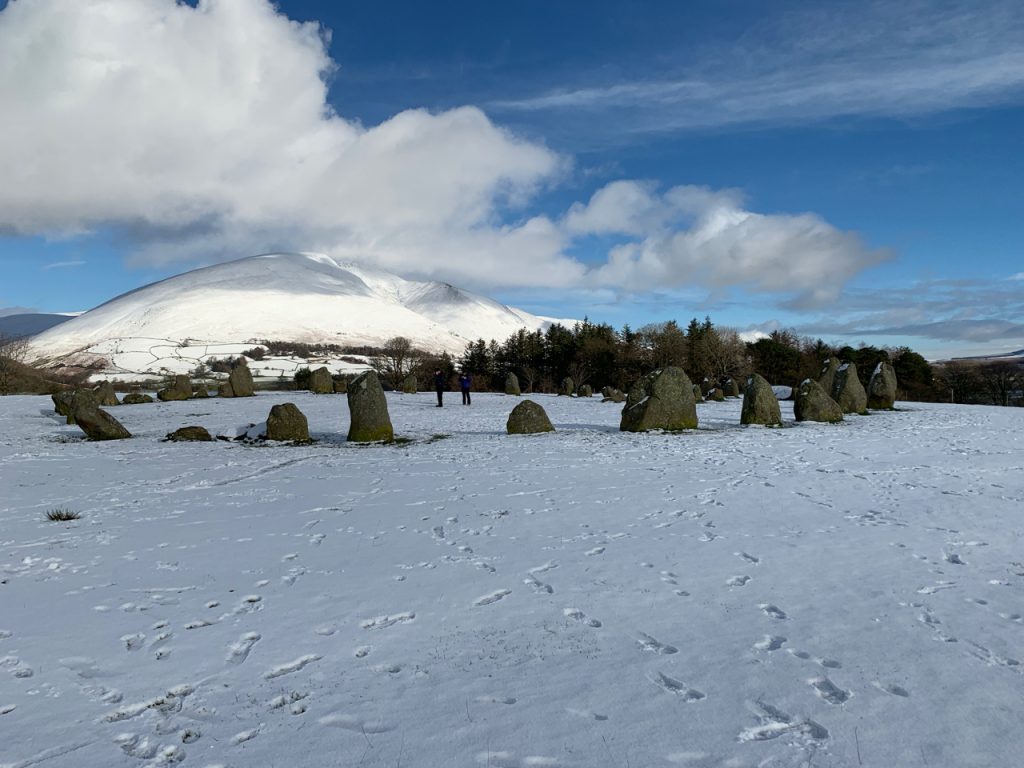 The following day arrived with a beautiful dusting of snow across Keswick in which a visitor to our front door had left some cute footprints. We set off with the intention of a low level stroll around Buttermere and a lack of realisation about how much more snow had settled out of town. The route to Buttermere would have taken us across the Honister Pass. This wasn't the weather to be tackling one of the steepest roads in the country though, so we switched plan and headed back in the direction of Castlerigg stone circle, which is easily accessible by car if not necessarily pushchair.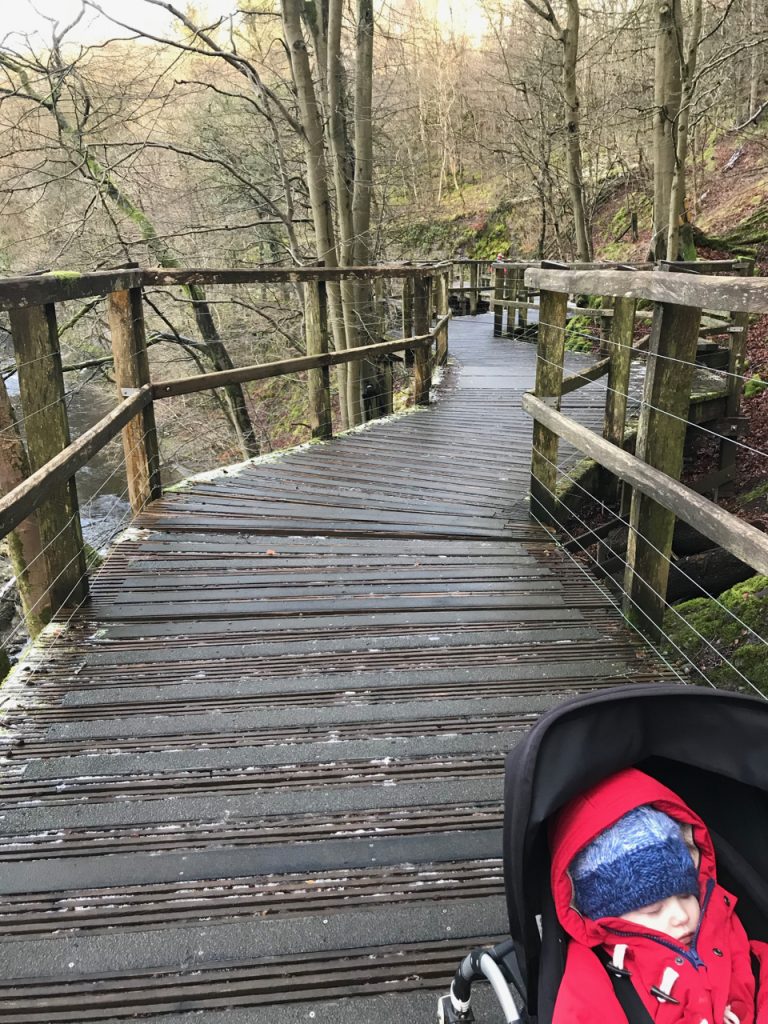 We were looking forward to finishing the day with some pub grub so needed to work up an appetite and chose the old railway line as the most likely buggy friendly walk from town to do so. Having seen in the Keswick Museum pictures of the former railway station in use leant the beginning of our walk a nostalgic air and we were thankfully right in our assumption that it would be baby friendly. It only takes a mile or so on this route to find a boardwalk which gives great views over the river, an imposing concrete bridge, the remains of railway workings and some interesting information about a bobbin mill.
Dinner came from the Dog and Gun which while it maybe isn't the picture of perfection – it is a few years since its refurbishment – is still a marvellous place to kill time and make friends with plenty of the town's four legged residents. The goulash here is legendary so we plumped for one of those alongside a beef & ale pie, whose accompanying chips let the standard down a little. It's easy to see why so many people choose this place to retire to after a day's walking and let grateful strangers fuss their pets.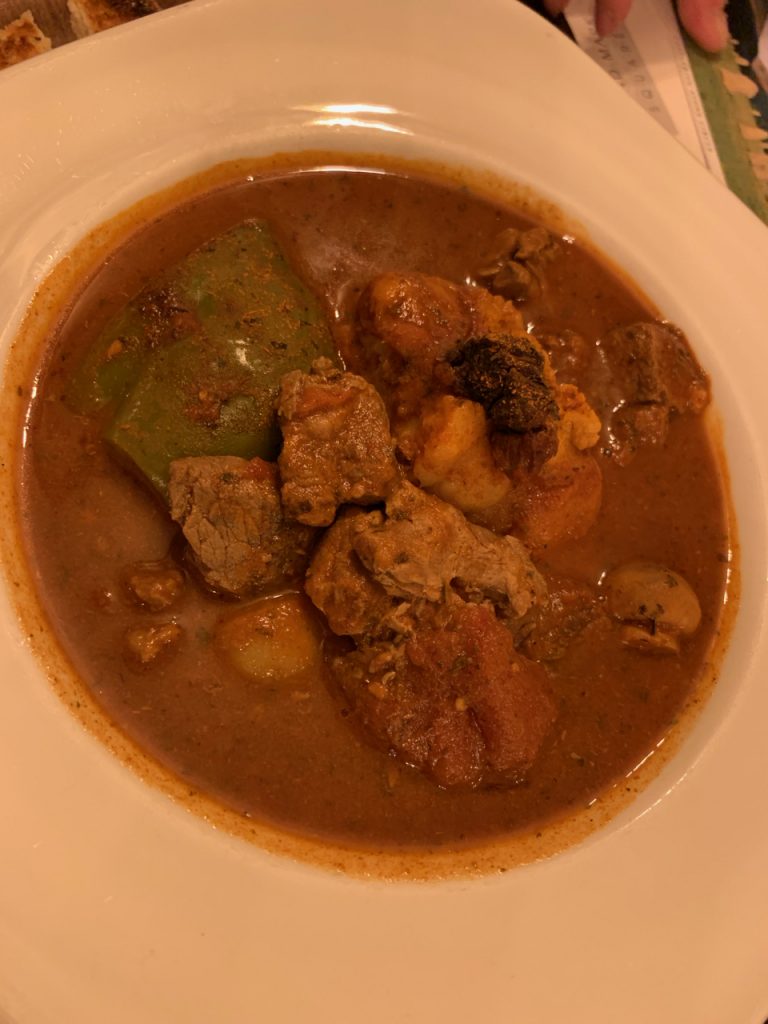 Our cottage had an early kick out time of 10am so we chose to begin our journey home with a brunch at The Rheged Centre. I've called here a bunch of times for a quick comfort break but I've never explored the site, which turns out to have been my loss. The grass roofed building is run by the same people as the fantastic Gloucester and Tebay services and is on the site of a former limestone quarry. A mini brunch for five pounds was great value and the ham hock under poached eggs and Hollandaise really brought life to the dish. There's plenty here to enjoy on a day out including the cinema, soft play and shops.
We'll be back to visit Keswick in due course to show Baby Fork more of the area when she's old enough, but we'll find an excuse to go back before she's old enough to really appreciate it.