Tiers is a bit of a dirty word at the moment, especially so in the hospitality industry where it represents painful curbs on the ability to make a living and go about our daily business without frustrating restrictions on the basic freedoms we usually take for granted. In the midst of all this confusion, I've been trying to be out and about spending money in businesses where I can, though the loss of pubs that are unable to serve food means that the simple pleasure of boring the landlord at The Phoenix is still off limits. Dining out around York is thankfully a possibility again though, as long as you can stand to spend more time indoors with your housemates, so I was more than happy to accept the opportunity to revisit The Feversham Arms to acquaint myself with an all together more appealing selection of tiers.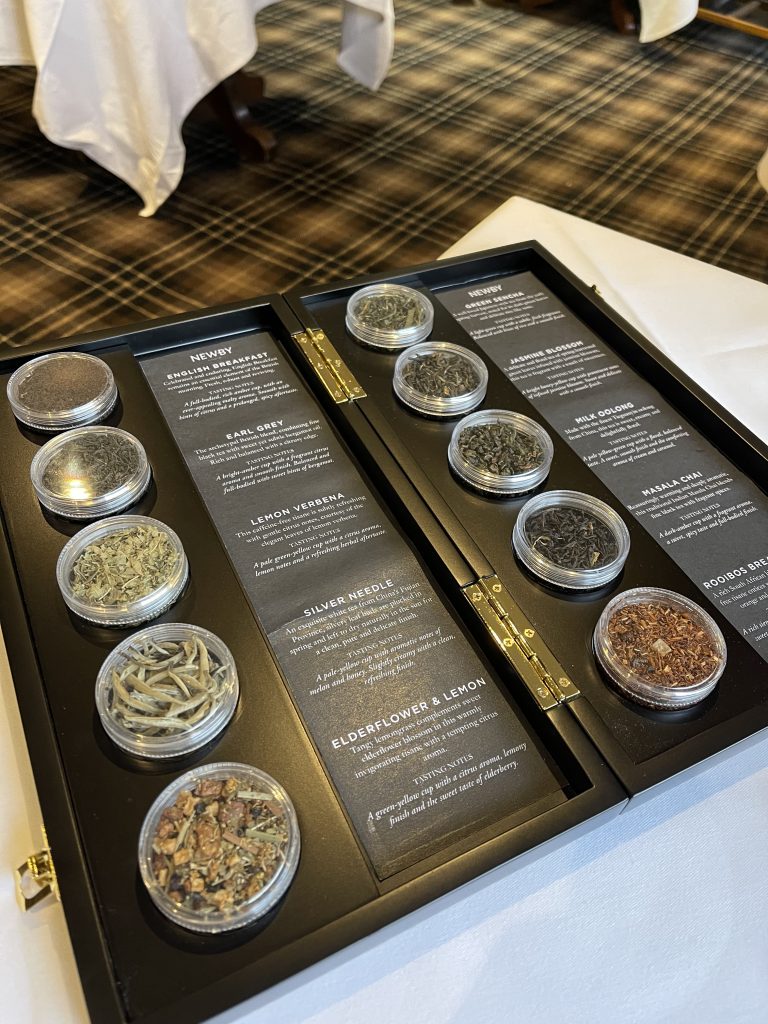 Afternoon Tea isn't one of my favourite eating experiences, playing away from my preference for savoury (give me a cheese board rather than dessert every time), but The Feversham has recognised that limitation of this style of dining and now offers a savoury version that plays out over three tiers of treats along with as much tea or coffee as you can get down yourself. The Feversham is in good hands at the moment, as I found out recently when I went to try Sunday lunch after Adam Jackson took over the kitchen bringing with him a host of experience, accolades and industry respect.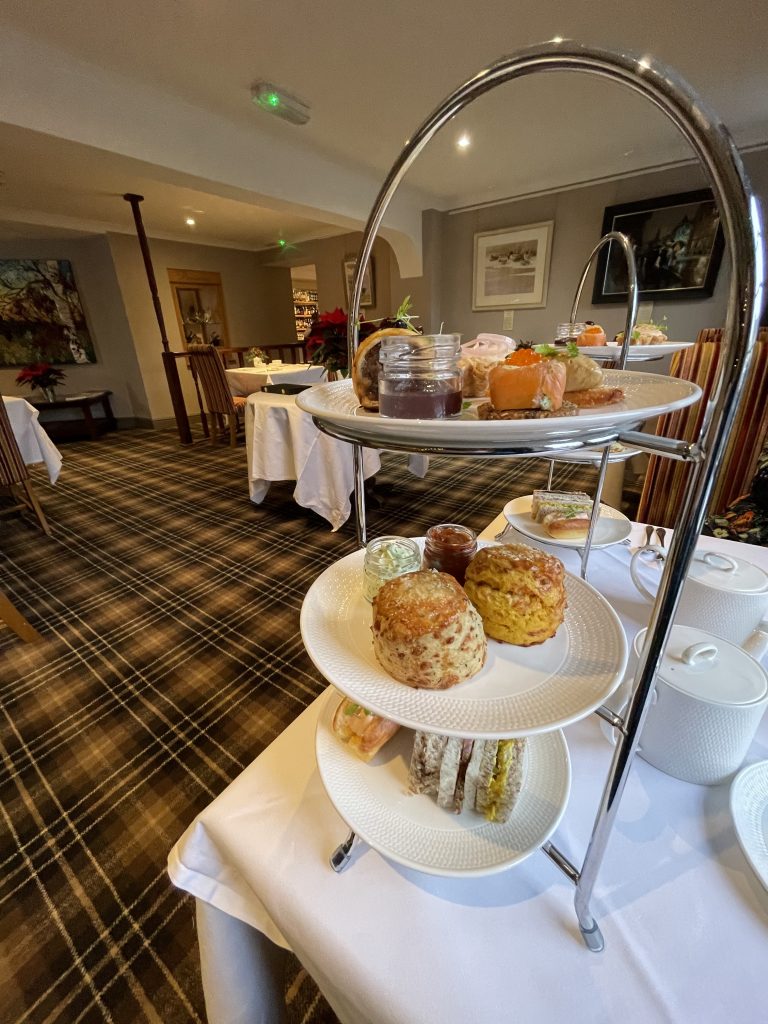 Our first task on arriving to dine was to choose a tea with our household staple Yorkshire Tea available alongside a selection of 10 more unusual options explained through a bespoke menu housing samples of the loose leaves. We decided to run with a gentle Milk Oolong and a gently sweet Rooibos, both showing great complexity and making perfect partners to the coming food. A glass of champagne can be added on for an extra fee too, I suppose it's worth mentioning that this style of dining would lend itself well to a few convivial drinks too should you be after something actually rather than euphemistically substantial as some more opportunistic venues are offering.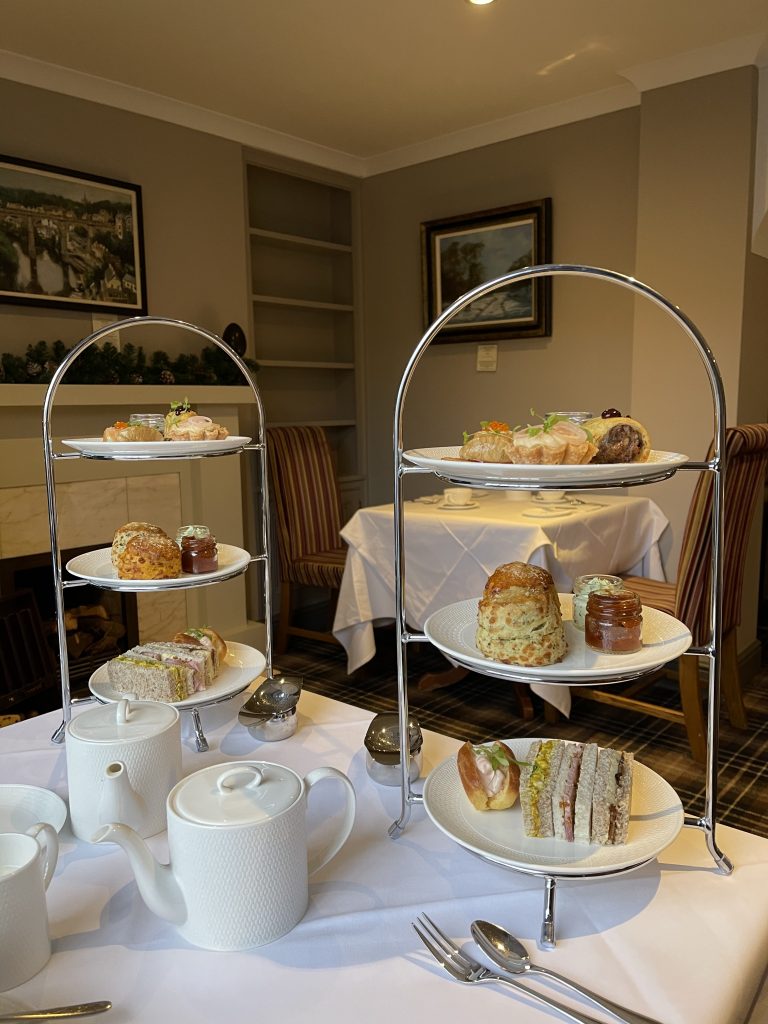 We decided to work our way through the three tiers housing our savoury selection from top to bottom, starting with the savouries that I found far more appealing than the usual selection of sweets. First up a delicate mouthful of chicken liver parfait that had been worked into a perfect scoop, characteristic of Adam's presentation, and delivered on just enough toast to get it into my mouth without mess. This first snack's success can be judged on how quickly it disappeared (very) and before long we were setting about a more substantial snack in the form of a venison sausage roll with a port and plum chutney, another well balanced and satisfying few bites that made the most of the venison filling for a refreshingly distinctive sausage roll. This theme of Afternoon Tea would be nothing without smoked salmon, here making an appearance as a roulade with cream cheese on a circle of Haxby Bakery rye bread and last up was a caramelised onion tart topped with goats cheese and two perfect rings of sharp onion. This was the most visually refined of the quartet and was a delicious note on which to descend to the next level, featuring scones.
Being a savoury afternoon tea I'm thankfully spared at this point the tiresome debate regarding the primacy of jam and cream in the application process, with the scone selection comprising pumpkin and chilli and mustard, cheddar and chive scones, with tomato chutney and and herby whipped cream to be applied however desired and without fear of reprisal. It's not really an Afternoon Tea if you don't take some leftovers home so we quickly earmarked a couple of scones for later consumption before tucking into the remainder, which showed off all the punch of the advertised flavours and had the required lightness of texture one hopes for.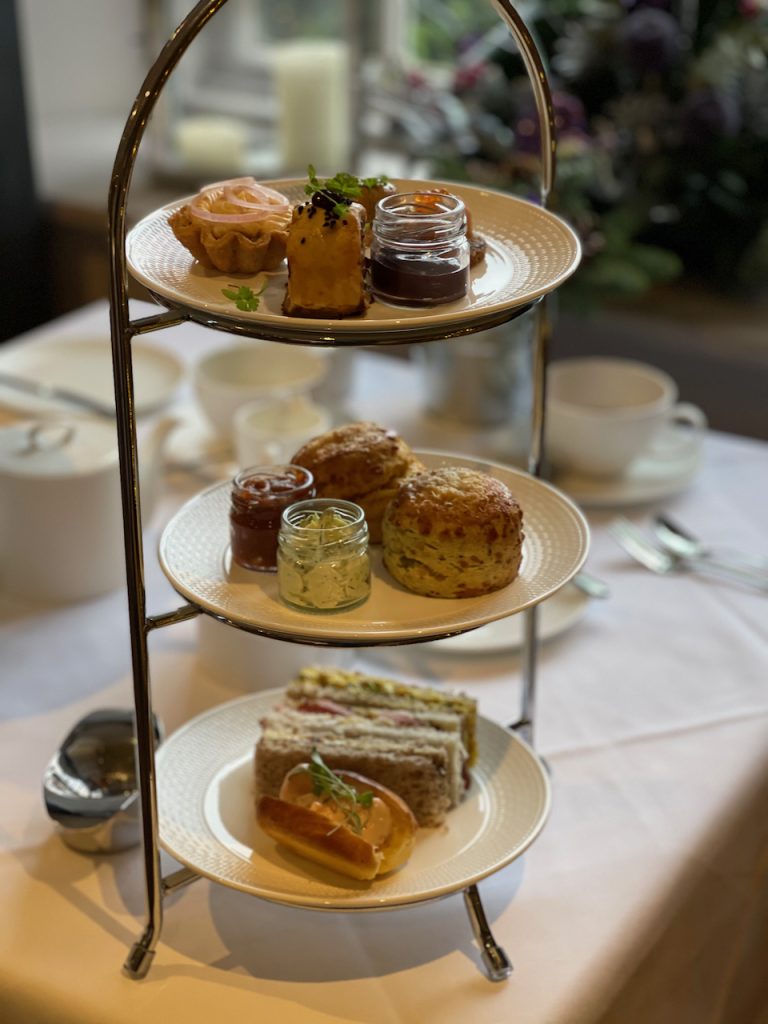 That left us on the bottom level with just sandwiches left on our, literal and figurative, plates that started with prawn with marie rose sauce on brioche showing itself to be a retro-tinged delight. Coronation Chicken was a similarly nostalgic pleasure, with plenty of sweetness and tang to make it a bold flavour. Finally we enjoyed quality ham and mustard and cheese and chutney sandwiches, which need little in the way of elaboration save to say they reflected quality ingredients.
I guess at this point we knew 2020 would end in tiers, I just feel fortunate that the less enjoyable tiers we're under restriction of still allowed for the enjoyment of these three tiers of savouries. 2021 is looking like a significant improvement on 2020 and judging by the evidence so far, The Feversham is well placed to take advantage of better times and has exciting plans to help 2021 along.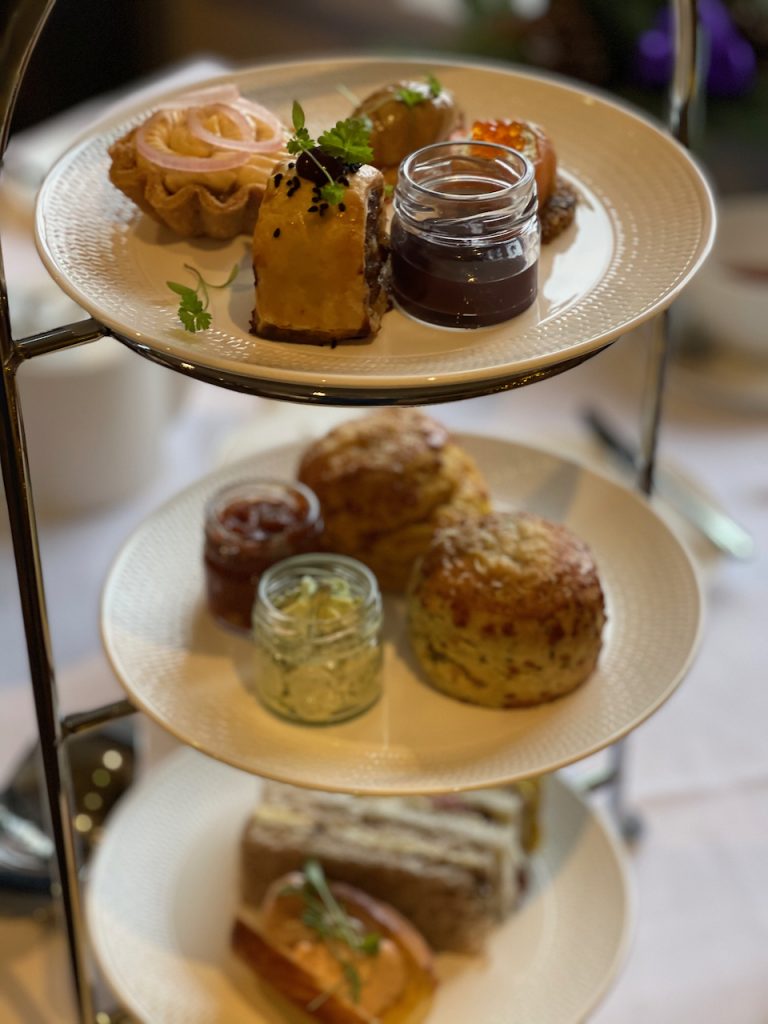 Disclaimer: Press meal. No charge made or conditions attached.