One of the joys of the restaurant scene in York is the variety of styles of dining available. From casual to formal and presented via all sorts of formats such as small plates, sharing plates and tasting menus, there's a huge breadth of experiences available to sample that are now starting to be translated for enjoyment in the home. Fine dining is surely the most difficult of those experiences to transplant from a restaurant environment, but it's something that Roots & The Black Swan seem to be setting their mind toward, obviously with the help of renowned Yorkshire chef Tommy Banks.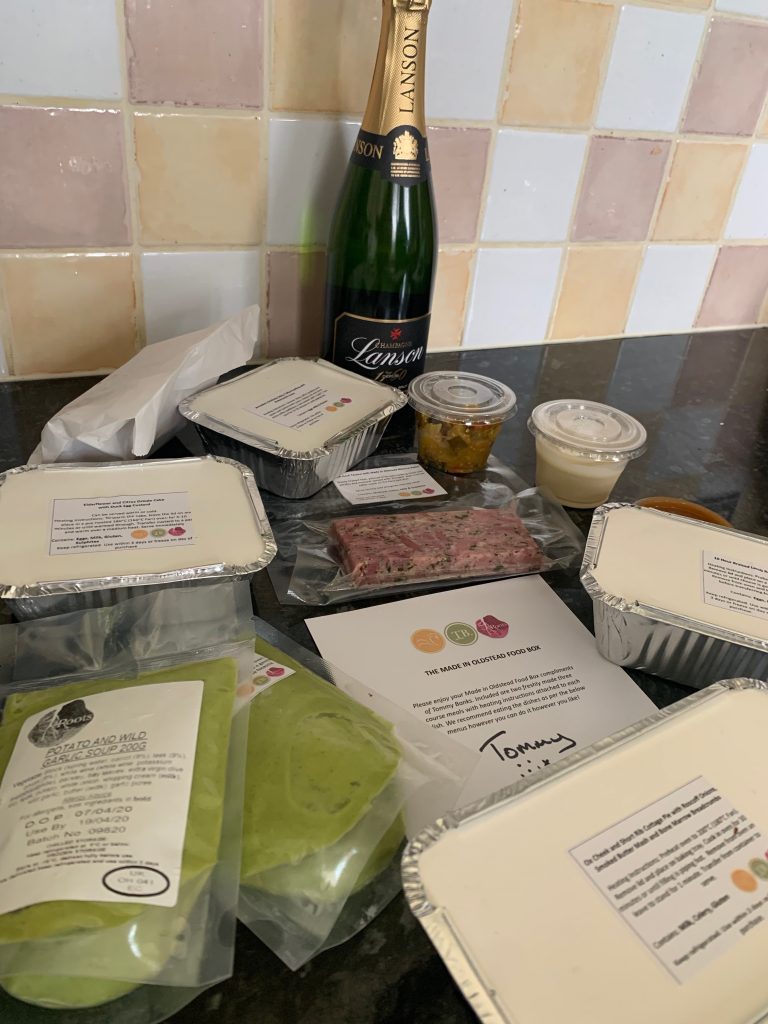 The Black Swan at Oldstead and its York sibling Roots need little introduction, being two of the region's most garlanded places to eat which have bagged numerous regional, national and international awards while sharing their philosophy of local production, seasonality and preservation. The first few days of the lockdown saw Roots offer a Sunday lunch to enjoy at home, but that has evolved, as the practicalities of the the situation have emerged into a delivery service offering a set menu to enjoy in your home and reheated at your leisure.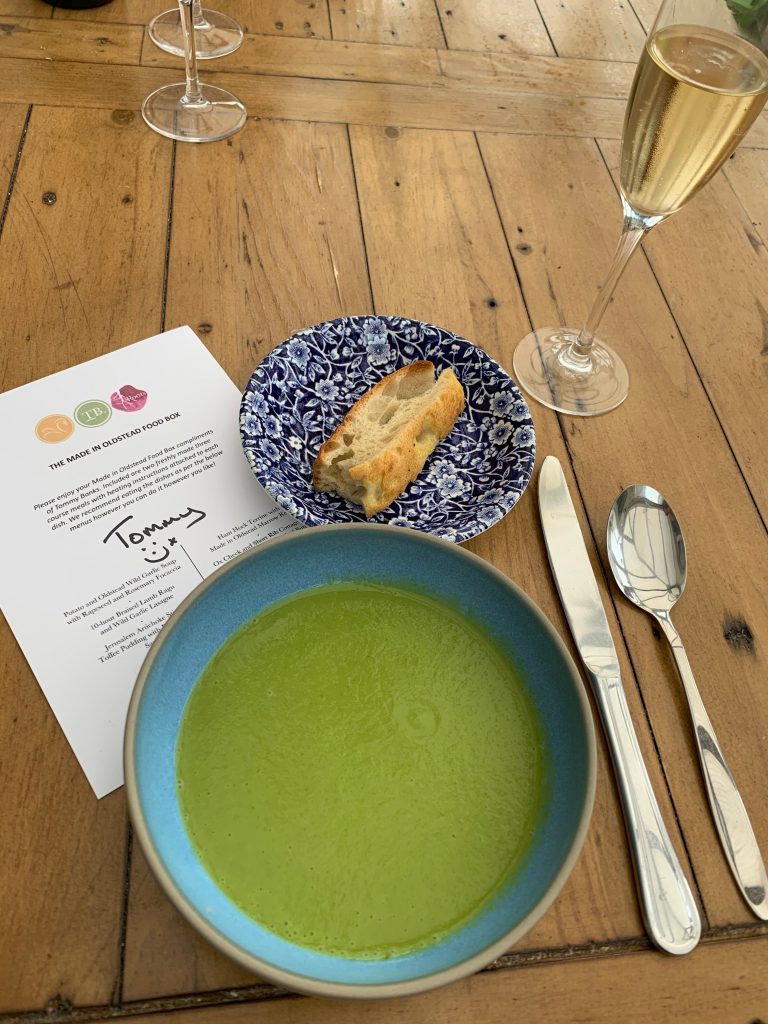 Pricing for this came in at £35 per pair of 3 course meals (this may have changed subsequently) so we ordered enough for two matching pairs of meals to last a brace of evenings. Interestingly, the pair of meals delivered offered a variety of courses, giving a total of six different dishes to share. While this would chime nicely with our usual approach of sharing each dish, we were in the mood for indulgence and felt the need to stretch the occasion, so the scene was set for two nights of great food.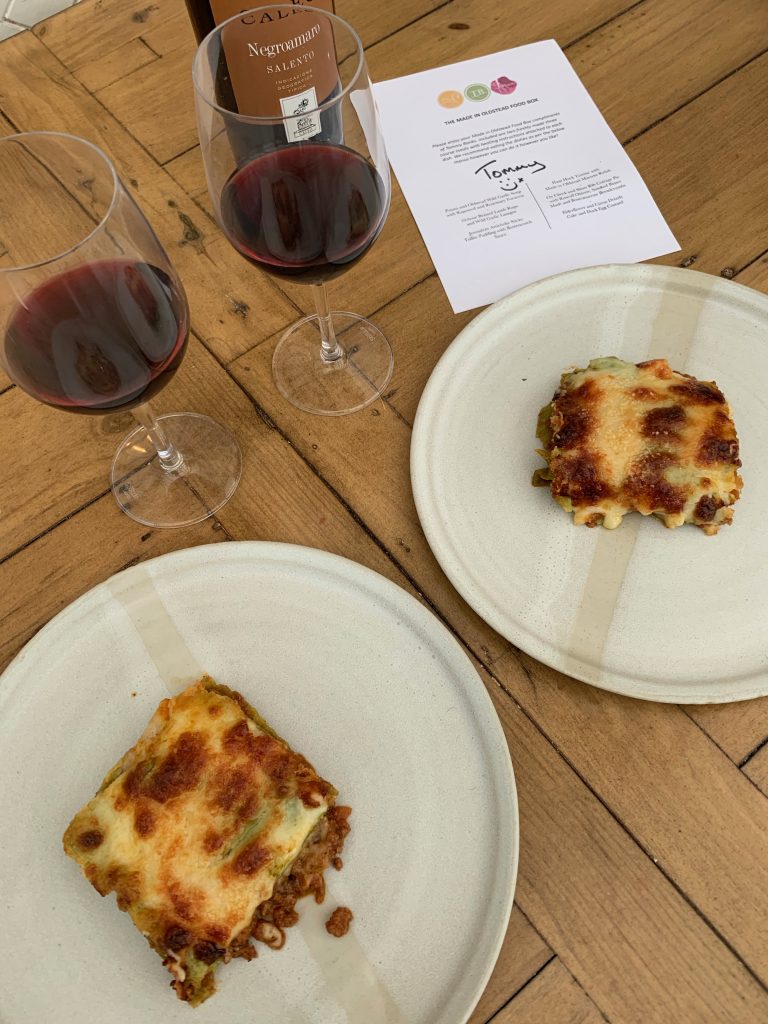 With a decent bottle of Champagne to accompany, we started our first evening by reheating potato and wild garlic soup with rapeseed and rosemary focaccia while popping a main course into the oven to be ready after a suitable interval. The strikingly green soup started things smartly enough, the focaccia bringing a few mouthfuls of greater substance to the dish before things really got going with braised lamb ragu lasagne that also featured wild garlic. There was no reinvention going on (or called for) here, just a perfectly executed dish that crammed in flavour and fresh ingredients while not demanding any more of me than being thrown into a hot oven. This first meal finished with a flourish of Jerusalem Artichoke and butterscotch sauce that was yet another intelligent use of produce from the Oldstead farm.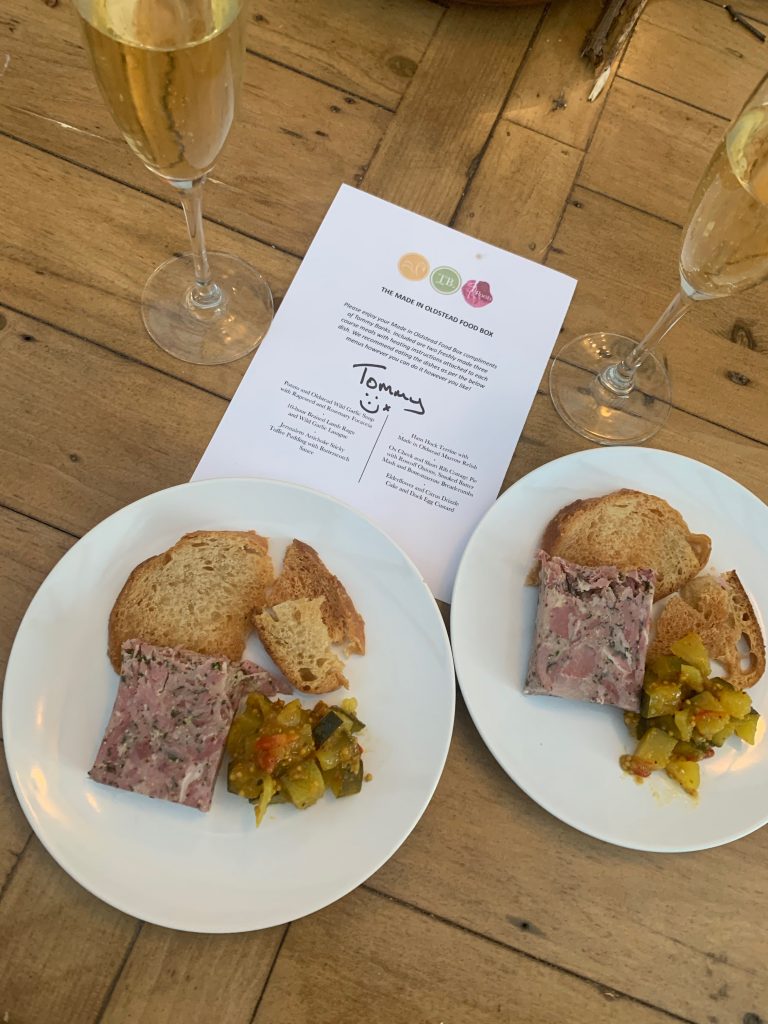 Day two started with a terrine of ham hock accented by Oldstead Marrow Relish, a condiment that I confirm goes with pretty much anything you can throw at it after I picked up a jar of it at last year's York Food Festival. I felt like the terrine needed a bit of texture to draw it out so I knocked up a couple of crisped toasts to go with it, thankfully not drawing anything from the balance of the terrine that packed in herbs along with the meat. The main course was ox cheek and short rib cottage pie with smoked butter mash and bone marrow bread crumbs that mixed all those elements into a predictable depths of flavour and surprising subtlety, all the different flavours and elements present and correct without overwhelming one another. We ended on an elderflower and citrus drizzle cake with duck egg custard that was sweet without grabbing too hard at my teeth or overwhelming anything that had gone before, a happy few mouthfuls to finish the evening with fresh custard that's all too rare in this house.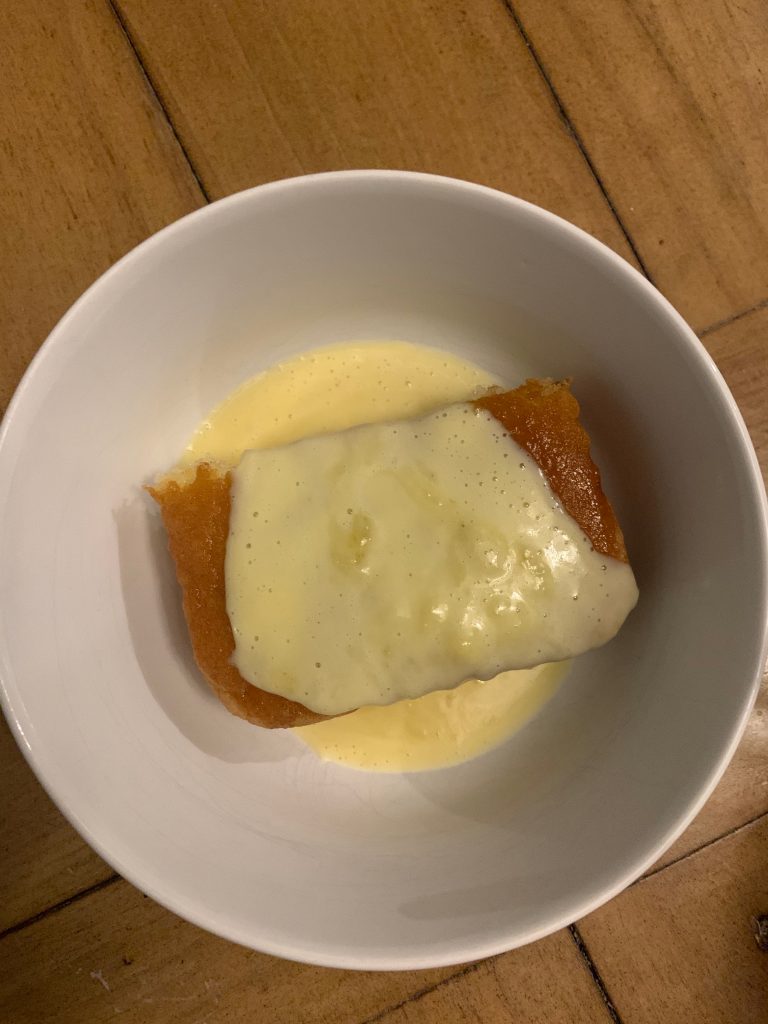 This time last month I would never have imagined eating comfort food like lasagne and cottage pie from restaurants such as Roots or The Black Swan but that's where we are right now and I'm just grateful to find them still operating at all. I'd been confident that all the food would be delicious but it was a relief to find it all recognisably from the Banks family, with judicious but never gratuitous use of ingredients you may not typically expect. There's no reason that what's provided should be treated as the be all and end all of a meal too; there're plenty of great producers around Yorkshire to deliver treats to tack on a great cheeseboard or perhaps some cured meats or fish to graze on first. This sort of experience will never let a great chef replicate their restaurant experience in the home. If we were up to that task then the restaurant industry would be in ever more dire straights than it is now, but it's a happy compromise that gives individuals the platform to make an event of a meal. I'm looking forward to seeing how the concept can be developed as chefs get to grips with what they can provide us with at home to reflect restaurant experiences.